Conference Sees Hard Road for Retiring Californians
Sue Poucher (Photo: Seth Sandronsky)
Sue Poucher, 64, is a Navy veteran from Michigan who joined the paid workforce at age 18, and left it in April 2014, due to a lack of job openings in her field, retail sales. She was one of 200 people who attended a daylong conference in Sacramento Oct. 15. The gathering, called "Tomorrow's California: New Visions for Retirement Security," focused on the release of a new report on aging, economics, public resources and policy solutions.
"I get Cal-Fresh, live in U.S. Housing and Urban Development subsidized senior housing and rely solely on my $943 monthly Social Security check," Poucher told Capital & Main at the conference. "When food prices go up, what are you supposed to do, not eat?"
The Sacramento resident has no savings to fall back on, nor other sources of income besides Social Security. She is like a majority of California seniors, as researchers Nina Ebner, Ph.D., of the University of British Columbia and Nari Rhee, Ph.D., of the University of California, Berkeley Labor Center, explain in their report, Aging California's Retirement Crisis: State and Local Indicators.
Making the invisible situation of aging more visible is the thrust of Ebner and Rhee's report, which fleshes out the interlocking data of the retirement crisis.
"Less than half (44 percent) of California seniors age 60 and older have any type of retirement income," they write, noting how the demographics of the emerging senior population reflect California's shift to a minority-majority state.
"California's seniors are already struggling to meet basic needs," Ebner and Rhee write, "and a large majority of the elderly population in 2035 will consist of groups that are already economically vulnerable: the oldest seniors, older women and seniors of color. Older women are more likely to be poor than older men."
The economy is officially out of recession, but that does not mean all are prospering. In fact, things are not so good for the state's aging population.
"We all know the population is aging and the baby boomers [born between 1946 and 1964] are retiring," Rhee, the manager of the retirement security program at U.C. Berkeley's Labor Center, told Capital & Main. "What is specific to California by 2035 is that the fastest growing segment of the senior population will be age 80 and older, when people have typically spent down their assets, and will be under-resourced and needing care and supportive services." 
Ebner and Rhee therefore call for higher pay for the state's in-home care workers, along with an increase in the supply of affordable elderly housing. Rhee outlined further policy solutions to the crisis of retirement, with shoring up the finances of Social Security being key.
One fix is to increase the current limit on the maximum amount of taxable earnings subject to the Social Security payroll tax — $118,500 in 2015 — to a higher amount. That would generate more revenue for Social Security from "the top one percent of households [that] captured roughly 76 percent of inflation-adjusted income gains between 2009 and 2013," according to an issue brief by the Center for American Progress.
Strengthening private-sector retirement plans is also critical, according to Rhee. As her and Ebner's report details, private-sector employers have by and large eliminated defined-benefit pensions for their workforces. Nearly two-thirds of California's private-sector workers, 6.3 million employees, lack employer-sponsored retirement plans, versus the 57 percent who have them nationwide.
That grim feature of employment, combined with the Great Recession and the wage stagnation that preceded it, has left 28 percent of California seniors age 65 and older with "incomes that are below the estimated amounts required to meet their basic needs," Ebner and Rhee write. Seniors living in the Central Valley and Los Angeles regions are even worse off, with 31 percent of them lacking the financial means for self-sufficiency.
The loss of secure retirements has been a national trend, but California is one of the few states stepping up with progressive solutions.
In 2012, now-Senate President pro Tempore Kevin de León (D-Los Angeles) co-authored Senate Bill 1234 (the California Secure Choice Retirement Savings Program) that Gov. Brown signed.
"SB 1234 created the California Secure Choice Retirement Savings Trust to receive, invest and payout the retirement contributions of participating employees," according to State Treasurer John Chiang. "The trust will be administered by the nine-member California Secure Choice Retirement Savings Investment Board."
Currently, studies are underway to determine the legal and practical feasibility of implementing such a new retirement savings plan, e.g., its benefit payments, employer costs and investor demand. In addition, full implementation of SB 1234 requires passage through the California legislative process in 2016, Yvonne Walker, president of Service Employees International Union 1000, told Capital & Main. "We are all committed to make sure that Californians don't retire into poverty or work until they die."
"Retirement security is a resolvable issue," said Chet P. Hewitt, president and CEO of the Sierra Health Foundation, which, with SEIU 1000 and AARP, co-sponsored the Oct. 15 conference. "We have to get to work to resolve it."
Government Shutdown's Silver Lining: A Corporate Hiring Guru Speaks Out
Ending the shutdown won't curtail the hiring opportunities for corporate recruiters, says one expert. It's like divorce: Once you start thinking about leaving, the odds that it will happen go up dramatically.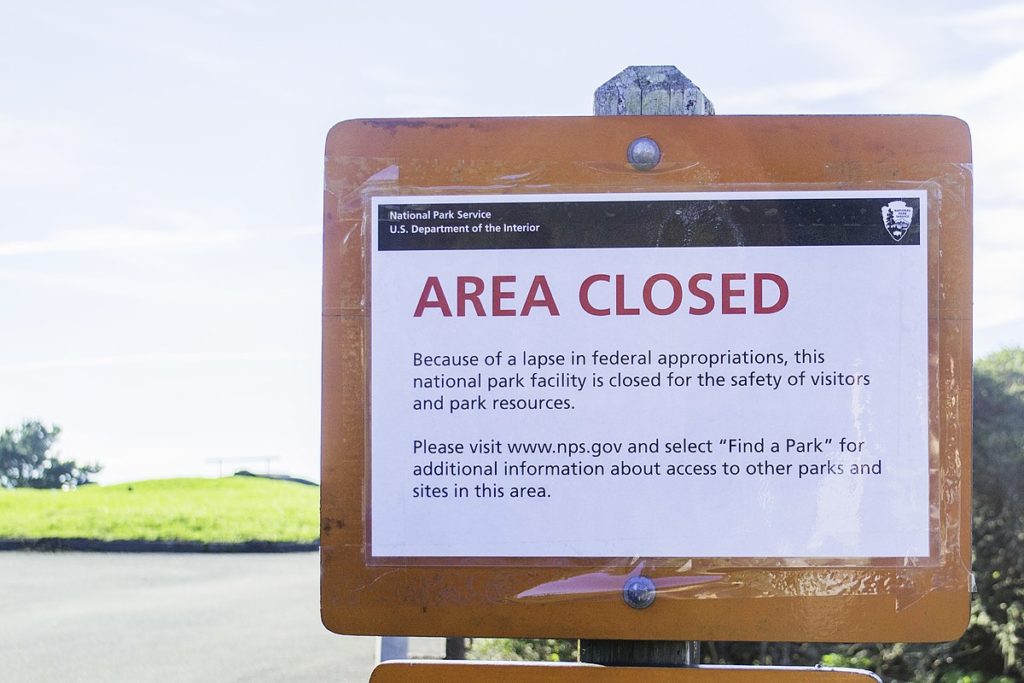 ---
In the new economic climate, even the most mission-driven of federal workers might be forgiven for abandoning the nation's parks, airways and regulatory agencies.
---
When the federal government shut down for 16 days in 2013, corporate hiring guru John Sullivan advised companies on how to raid federal government workplaces for talent.
A blog post he penned at the time caused some to charge him with being unpatriotic, he said recently, while others thanked him for the reminder that federal workers were ripe for the plucking.
This time around, the climate is even better for corporations looking to cull staff from a workforce that is already well-trained and also known for its loyalty, Sullivan tells Capital & Main by phone. He describes the current moment—with hundreds of thousands of federal employees forgoing paychecks and, in many cases, sitting at home — as tantamount to "a sale on Black Friday."
---
Congresswoman:  The shutdown could have a long-term impact on the federal government's ability to attract workers with IT skills.
---
"If you've been screaming for the last two years" about the skills-and-talent shortage, "this week there isn't one," says Sullivan, who heads the human resource management program at San Francisco State University's College of Business.
The partial shutdown, that began on December 22 when President Trump failed to secure funding from Congress for his border wall, has impacted employees at a host of federal agencies, including the departments of Agriculture, Commerce, Homeland Security, Housing and Urban Development, Interior, Justice, State, Transportation and Treasury and the NASA.
What makes this particular shutdown so suitable for raiding federal workplaces? It's not just that employee morale has taken a nosedive, thanks to a president who is at war with many of the agencies he oversees. Nor is it only the fact that Trump threatened to keep the government closed for as long as a year, a notion that "really scares people," says Sullivan.
---
With Amazon's opening new offices in the District of Columbia area, three out of four IT workers in DC say they would consider leaving their current jobs for the tech behemoth.
---
It's also the economic climate. Companies are growing. Unemployment is low. Remote work is increasingly an option. Technical advances have made looking for a job easier than it was in 2013. "You can say 'boo' to your phone and apply for a job," adds Sullivan, delivering his matchmaking pitch with such force that even the most mission-driven of federal workers might be forgiven for abandoning the nation's parks, airways and regulatory agencies.
Congresswoman Robin Kelly (D-IL), the ranking member of the House Subcommittee on Information Technology, worried, in a statement last week, that the shutdown would have a long-term impact on the federal government's ability to attract workers with IT skills. The federal government has generally struggled to attract young tech workers, and Amazon's new offices in the District of Columbia area has three out of four IT workers in DC saying they would consider leaving their current jobs for the tech behemoth.
Tech workers — and upper-salaried talent — are not the only employees coveted by the private sector, says Sullivan. Forest Service employees. Coast Guard workers. Transportation and Safety Administration agents. Any unpaid workers could be lured away, especially in states like California and Texas, where economies are strong, he maintains. An employment agency for California's casinos recently put this shout out on Twitter: "Any @TSA employees looking for new opportunities, PTGaming is hiring!" along with the popular hashtag, #shutdownstories.
The shutdown could also prompt federal employees to throw scruples to the wind and step into the infamous revolving door that leads workers from government jobs to the private sector and back again. When Sullivan was advising companies in 2013, he helped firms hire from agencies that regulated them.
"And by the way," asks Sullivan, persisting with his siren song, "if I was a regulator, [with] President Trump eliminating all those regulations, why am I needed? Why not go to the private sector?"
Sullivan, who says he is an underpaid government worker in his own right, is concerned about the public cost of his and others' efforts to lure away the federal government's top talent. The best employees will leave first, and "literally billions" in training dollars will be lost, he predicts.
But he puts the blame squarely on a public sector that undervalues its workers. Corporations that pilfer federal government workforce for talent offer a kind of public service and corrective by demonstrating the price that must be paid "for degrading public service and unnecessarily frustrating federal employees," he wrote in his 2013 post.
Ending the shutdown won't curtail the hiring opportunities for corporate recruiters, says Sullivan. "It's like divorce. Once you start thinking about [leaving], the odds [that it will happen] go up dramatically."
---
Copyright Capital & Main