Citywide Wage Hike Gets First Council Hearing
City Council Photo: Joe Rihn
Los Angeles City Council members convened Tuesday for an Economic Development Committee hearing on a motion that would raise the minimum wage for workers in the City of Los Angeles to $13.25 per hour beginning in July 2017, and link future wage hikes to the Consumer Price Index. The motion also calls for an independent study on the economic impact of raising the minimum wage to $15.25 per hour after 2017. Councilmembers further discussed a closely related motion that would focus on the challenge of implementing and enforcing the new wage laws.
Supporters from a variety of local community and labor organizations, each wearing different colored T-shirts, showed up to back the wage increase, including from the Koreatown Immigrant Workers Alliance (KIWA), Alliance of Californians for Community Empowerment (ACCE), L.A. Black Workers Center and Restaurant Opportunities Center Los Angeles (ROC-LA), among others. The hearing, which came just a month after Council members voted to raise the minimum wage to $15.37 for certain hotel workers, was initiated by Mayor Eric Garcetti and is part of a growing movement to address income inequality in Los Angeles.
"A lot of workers don't earn enough to live in Los Angeles with a minimum standard of living," Daniel Flaming, President of the Economic Roundtable told Capital & Main. "Nearly every social problem we see is driven by inadequate family income," he said.
After the motions were introduced, Councilmember Curren Price opened the floor for public comment. Advocates for the wage increase spoke of L.A.'s high cost of living, the economic benefits of giving consumers a boost and the difficulty of surviving on today's minimum wage. Dante Atkins, Co-Chair of the Los Angeles County Democratic Party's Legislative Committee, said implementing the wage increase would "strengthen the local economy and strengthen the individual's buying power."
In addition to workers and community leaders, several members of the business community spoke out in favor of the wage increase. Kevin Litwin, Senior Vice President of Joe's Parking stated, "We wholeheartedly want to pay our employees more. We can only accomplish this if everyone participates."
Opponents of the wage increase lined up to voice their opinions as well. Many critics of the motion spoke favorably of a higher minimum wage, but urged the city to delay action and conduct more studies. John Howland of the Central City Association commended the goal of reducing poverty, but ultimately spoke against the wage hike, stating that the ordinance would hurt business and job growth. "These negative impacts will fall particularly hard on small businesses, the backbone of L.A.'s economy," he said. Andy Hasroun, President of the Atwater Village Chamber of Commerce, warned that the wage increase would "result in small businesses moving down the street to neighboring cities such as Burbank and Glendale."
Some speakers emphasized the importance of such related issues as paid sick days and protection against wage theft. "If the minimum wage goes up to thirteen, fifteen, twenty or one hundred, it will not mean anything for workers if there is no enforcement," said Alexandra Suh of KIWA.
City Council members concluded the session with words of support for the wage increase as well as a decision to conduct further research into the matter. While Councilmember Gil Cedillo raised questions about how small businesses and nonprofits fit into the plan, Councilmember Nury Martinez suggested reaching out to local academic institutions for help gathering data. However, Councilmember Paul Krekorian best summarized the City Council's attitude toward the minimum wage increase when he referred to an "extremely wide consensus that there is a need to address wage inequality in this city."
---
Full disclosure: The reporter has done a small amount of volunteer work in the past with ACCE and ROC-L.A.
Government Shutdown's Silver Lining: A Corporate Hiring Guru Speaks Out
Ending the shutdown won't curtail the hiring opportunities for corporate recruiters, says one expert. It's like divorce: Once you start thinking about leaving, the odds that it will happen go up dramatically.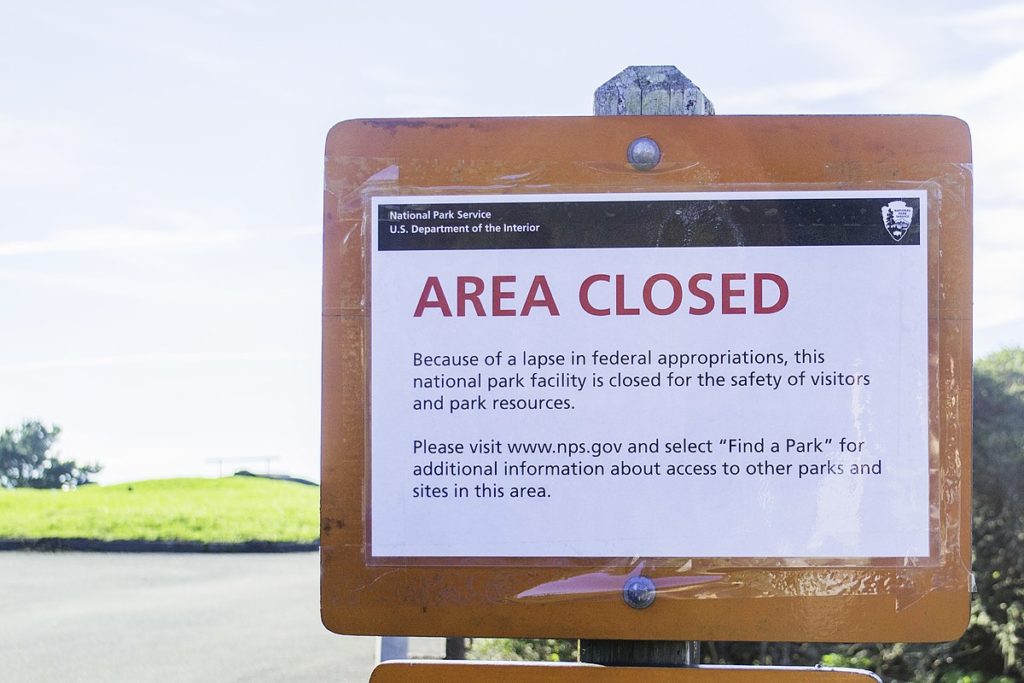 ---
In the new economic climate, even the most mission-driven of federal workers might be forgiven for abandoning the nation's parks, airways and regulatory agencies.
---
When the federal government shut down for 16 days in 2013, corporate hiring guru John Sullivan advised companies on how to raid federal government workplaces for talent.
A blog post he penned at the time caused some to charge him with being unpatriotic, he said recently, while others thanked him for the reminder that federal workers were ripe for the plucking.
This time around, the climate is even better for corporations looking to cull staff from a workforce that is already well-trained and also known for its loyalty, Sullivan tells Capital & Main by phone. He describes the current moment—with hundreds of thousands of federal employees forgoing paychecks and, in many cases, sitting at home — as tantamount to "a sale on Black Friday."
---
Congresswoman:  The shutdown could have a long-term impact on the federal government's ability to attract workers with IT skills.
---
"If you've been screaming for the last two years" about the skills-and-talent shortage, "this week there isn't one," says Sullivan, who heads the human resource management program at San Francisco State University's College of Business.
The partial shutdown, that began on December 22 when President Trump failed to secure funding from Congress for his border wall, has impacted employees at a host of federal agencies, including the departments of Agriculture, Commerce, Homeland Security, Housing and Urban Development, Interior, Justice, State, Transportation and Treasury and the NASA.
What makes this particular shutdown so suitable for raiding federal workplaces? It's not just that employee morale has taken a nosedive, thanks to a president who is at war with many of the agencies he oversees. Nor is it only the fact that Trump threatened to keep the government closed for as long as a year, a notion that "really scares people," says Sullivan.
---
With Amazon's opening new offices in the District of Columbia area, three out of four IT workers in DC say they would consider leaving their current jobs for the tech behemoth.
---
It's also the economic climate. Companies are growing. Unemployment is low. Remote work is increasingly an option. Technical advances have made looking for a job easier than it was in 2013. "You can say 'boo' to your phone and apply for a job," adds Sullivan, delivering his matchmaking pitch with such force that even the most mission-driven of federal workers might be forgiven for abandoning the nation's parks, airways and regulatory agencies.
Congresswoman Robin Kelly (D-IL), the ranking member of the House Subcommittee on Information Technology, worried, in a statement last week, that the shutdown would have a long-term impact on the federal government's ability to attract workers with IT skills. The federal government has generally struggled to attract young tech workers, and Amazon's new offices in the District of Columbia area has three out of four IT workers in DC saying they would consider leaving their current jobs for the tech behemoth.
Tech workers — and upper-salaried talent — are not the only employees coveted by the private sector, says Sullivan. Forest Service employees. Coast Guard workers. Transportation and Safety Administration agents. Any unpaid workers could be lured away, especially in states like California and Texas, where economies are strong, he maintains. An employment agency for California's casinos recently put this shout out on Twitter: "Any @TSA employees looking for new opportunities, PTGaming is hiring!" along with the popular hashtag, #shutdownstories.
The shutdown could also prompt federal employees to throw scruples to the wind and step into the infamous revolving door that leads workers from government jobs to the private sector and back again. When Sullivan was advising companies in 2013, he helped firms hire from agencies that regulated them.
"And by the way," asks Sullivan, persisting with his siren song, "if I was a regulator, [with] President Trump eliminating all those regulations, why am I needed? Why not go to the private sector?"
Sullivan, who says he is an underpaid government worker in his own right, is concerned about the public cost of his and others' efforts to lure away the federal government's top talent. The best employees will leave first, and "literally billions" in training dollars will be lost, he predicts.
But he puts the blame squarely on a public sector that undervalues its workers. Corporations that pilfer federal government workforce for talent offer a kind of public service and corrective by demonstrating the price that must be paid "for degrading public service and unnecessarily frustrating federal employees," he wrote in his 2013 post.
Ending the shutdown won't curtail the hiring opportunities for corporate recruiters, says Sullivan. "It's like divorce. Once you start thinking about [leaving], the odds [that it will happen] go up dramatically."
---
Copyright Capital & Main