California Doubles Down on Its Green Economy, But Kicks Cap-and-Trade Down the Road
Dean Kuipers on why Sacramento punted on Cap-and-Trade.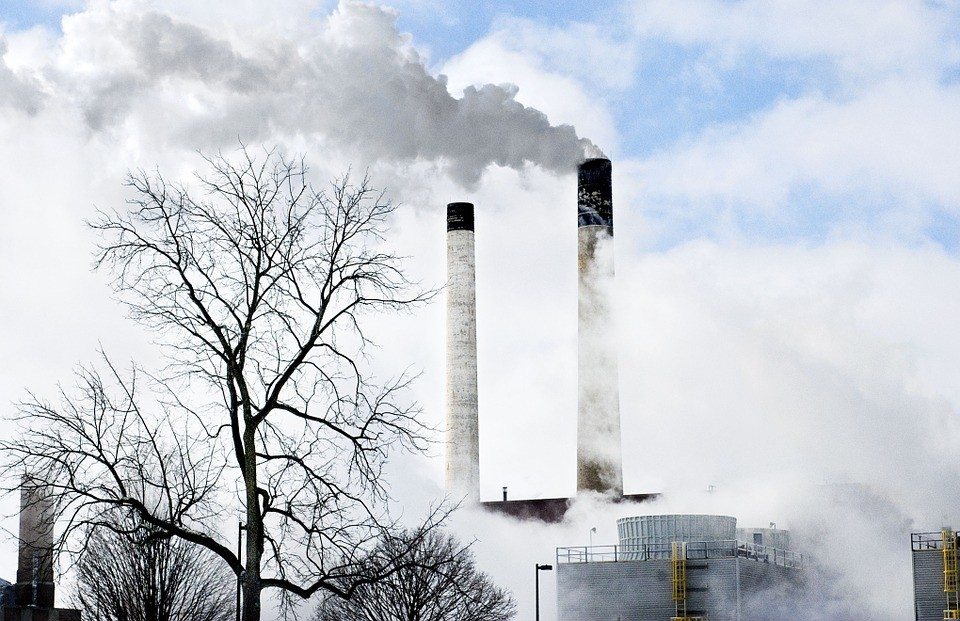 California doubled down on its green economy Wednesday as the legislature passed a pair of bills that set ambitious new targets for reducing greenhouse gas emissions. The new goals are being hailed by environmentalists for providing the certainty needed to ramp up clean-tech investment. Governor Jerry Brown announced in a press conference that opponents of the new targets were "vanquished." Indeed, there had hardly been a squeak from the oil industry or anyone else.
Maybe that's because the cap-and-trade exchange that allows heavy polluters to mitigate their damage by purchasing emission credits, and which is one of the state's most embattled emission-reduction programs, got kicked down the road. All summer the new emissions goals were embroiled in intense negotiations centered on cap-and-trade — talks that included the legislature, the governor and representatives of Big Oil and other heavy industries. Industry wants certainty about buying into the exchange, which has suffered from low participation in its auctions and is the subject of a lawsuit by the state Chamber of Commerce, and many programs seemed to be on the table.
Capital & Main reported in July on the tumultuous and confusing signals coming from the governor's office, which seemed to indicate that Brown was not only desperate to pass Senate Bill 32, but that he was also trying to strike a grand bargain with the Western States Petroleum Association (WSPA) and other trade groups to save the cap-and-trade program. This led many to speculate in background conversations that the state might have to sacrifice one of its nation-leading emission-reduction programs. SB 32 is a linchpin of state climate strategy, as it codifies the governor's former executive order to ratchet up greenhouse gas reduction goals from 1990 levels by 2020 to 40 percent below 1990 levels by 2030.
The negotiations were colored by bruising battles in 2015, when moderate Democrats helped block SB 32 and stripped a provision to reduce gasoline use out of another key bill, SB 350, that increased the state's Renewable Portfolio Standard to require 50 percent clean-energy usage by 2030.
And then SB 32 sailed through. Have we entered a new era of climate change cooperation? Is somebody keeping their powder dry for bigger battles still to come over state cap-and-trade or other programs? Were foes truly "vanquished?"
Part of the answer is that SB 32 was tied to another measure, Assembly Bill 197, which was designed to quell the fears of the moderate Democrats. Each bill required passage of the other.
AB 197 was authored by former SB 32-doubting freshman Assemblymember Eduardo Garcia (D-Coachella). Garcia, like many legislators and public interest groups, was concerned that high-profile emission-reduction programs did little to address the effects of climate change in the hardest-hit communities, such as neighborhoods next to refineries or ports or farming regions, where air quality is often the worst. Cap-and-trade, for instance, allows big polluters to pollute as long as they pay for credits or offsets purchased in other parts of the state or country. AB 197 requires that the California Air Resources Board, which directs implementation of emission-reduction programs, should target direct reductions at both stationary and mobile sources in those communities. Such direct reductions are bitterly opposed by oil interests and heavy industry.
The bill also restricts CARB board members to six-year terms, which can be repeated, creates a joint legislative oversight committee made up of three Senators and three Assemblymembers to make recommendations about CARB programs to the legislature, and places two legislators in nonvoting, ex-officio positions on the air board to increase legislative understanding and input into the board's work. Evidently this was enough to smooth the waters.
"I can't say anything's ever smooth with regard to climate policy!" laughs Bonnie Holmes-Gen, senior director for Air Quality and Climate Change at the American Lung Association. "A lot of legislators want to understand more of what's happening at the Air Resources Board, and they feel a little more comfortable with Eddie Garcia, that there is provision for more oversight, for engagement, for input from legislative voices. That does provide a lot of reassurance."
When SB 32 was introduced in 2015, many newer legislators were fuzzy on how it actually worked and now understand it better. The bill has also taken a few serious hits: A provision requiring emission reductions to 80 percent of 1990 levels by 2050 was stripped out of the bill by amendments.
"If you look at all of it – the education that's happened between last year and this, scaling back the bill, and then the companion legislation [AB 197] – I think that all helped," said Mike Mielke, Senior Vice President for Environment and Energy, at the Silicon Valley Leadership Group, a public policy group representing tech industries.
With the addition of the two legislative non-voting board members, the state legislature will now have control of four seats on CARB, which expands to 16 seats from being only 12 seats a year ago. A 2015 bill by then-Assembly Speaker Toni Atkins (D-San Diego) added two legislature-appointed seats to represent environmental justice concerns, which were filled in February by former state Senator Dean Florez from the Central Valley and Diane Takvorian of Environmental Health Coalition, which is based in the San Diego/Tijuana area.
Will this big board or any of the other changes hamper the ability of CARB to carry out its mandate?
"I don't think it hurts it," says Bill Magavern, policy director at Coalition for Clean Air. "It's a substantial expansion, so there may be some growing pains there. But CARB and the legislature have to continue to try to understand each other better. Because I hear a lot of criticisms from legislators that are just uninformed…. CARB needs to do a better job of explaining its programs and its processes to the legislature."
All of this, however, still leaves questions as to what will happen to cap-and-trade and what kind of talks Gov. Brown really had with the oil industry. In July his office acknowledged being in direct talks with the WSPA to find a way forward past 2020, when both the emission-reduction targets of AB 32 and the state's cap-and-trade program were set to expire. He was openly seeking a way to create a bill with two-thirds supermajority support that would head off the need to reauthorize the cap-and-trade program, in particular. In fact, the governor submitted draft language for SB 32 to address this issue, although it was not incorporated into the bill.
As one close observer speaking on background characterized the talks, the governor and Big Oil went in trying to reach an agreement on cap-and-trade – which proved impossible to get – and they came out instead with "just cap." The governor's office helped shape AB 197 and, with Assembly Speaker Anthony Rendon (D-Paramount) throwing his back into this climate package, setting a new cap became doable. So they skipped cap-and-trade for now.
The WSPA, which did not respond to interview requests, issued a statement Tuesday by President Catherine Reheis-Boyd, after SB 32's passage, claiming the legislature had really ducked the issue:
"AB 197 also does not address fundamental cap-and-trade issues that SB 32 conveniently dodges. In fact, it goes in the opposite direction by promoting a command-and-control system that is contrary to a market-based mechanism like cap-and-trade and would further undermine the market.  Despite today's symbolic victory for some, we will continue to do the real work required to make the appropriate fixes to cap-and-trade that can send the market real certainty."
Cap-and-trade has been under attack because of recent anemic auctions of its pollution credits – the latest poor auction results, held last week, were announced on Tuesday, as SB 32 passed. Uncertainty about the program has caused electric utilities and other industries who participate in those auctions to hold back on purchases. Several public interest representatives speaking on condition of anonymity expressed fear that heavy industry might embrace cap-and-trade in exchange for softening or even eliminating programs like the state's Low-Carbon Fuel Standards, which mandate use of such alternative fuels as ethanol, and of lower-carbon fuels like natural gas rather than petroleum. But that didn't happen.
Cap-and-trade has also been a lightning rod for other reasons: Funds it has generated, which are being used to develop high-speed rail between Los Angeles and San Francisco among other projects, have been the subject of a four-year-old lawsuit brought by the California Chamber of Commerce, which calls the purchases a tax.
"This sort of uncertainty is never good for business," said Alex Jackson, legal director of the California Climate Project at the Natural Resources Defense Council. "That's what's really at stake [with the passage of SB 32]: California's climate policies writ large do not rest on one piece of legislation or one target, but this sort of legislation lifts all boats, and it sends a clear economy-wide signal that California remains committed to its path to clean energy."
Mike Mielke of the Silicon Valley Leadership Group notes there are two reasons why SB 32 is essential. "A, because it's the right thing to do, and B, because [clean tech] is a larger and larger part of the state's economy and it's a larger and larger part of the Silicon Valley economy."
California's green economy has been credited with creating hundreds of thousands of new jobs in the state, including high-quality skilled positions that have brought labor union support to climate targets like those set out in SB 32.
Mielke chastised the media for often portraying "business" as standing opposed to environmentalism. "Some businesses, like heavy manufacturing and the oil industry, don't care for this, but a lot of other businesses, like the ones that make up the majority of our membership, do. Silicon Valley is a valley of scientists and engineers. They see this as a problem to be solved, and a challenge to be addressed, and a way, honestly, to make money and create jobs."
Governor Brown is signaling very clearly that he intends to fight for every emission-reduction tool available, although California will have to wait for the next round of auctions to see whether the strong signal of new carbon-reduction targets drives participants into the carbon markets.
"Now is really not the time for us to back off, when the world is watching, and when we have seen that these programs are working, both for the impact they're having on our air quality and therefore our health, as well as the positive impact on our economy," said Sandra Fluke, California State Director of Voices for Progress. "We do have to remember that, aside from revenues produced by the cap-and-trade auctions, which are important … the point of cap and trade is to lower greenhouse gas emissions. And that is working very successfully."
Michael Mann Says This Summer Is a Big Warning About Climate Change
Many scientists assert that this summer's intense weather is being fueled by climate change. One of the most prominent is Penn State climatologist Michael Mann, who says the connection between the two is like "the link between smoking cigarettes and lung cancer."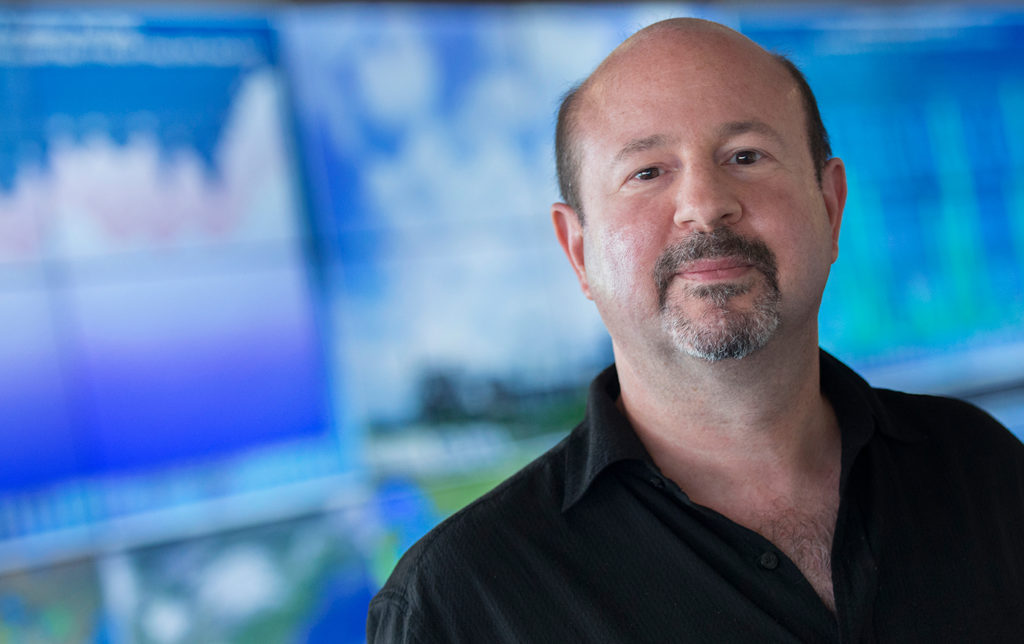 In late July, a CNN story summed up what was becoming a watershed moment. The cable TV outlet reported that "the summer of temperature extremes just keeps going, with record heat waves this month on all four continents that occupy the Northern Hemisphere."
And yet for all the heat and wildfires, relatively little media coverage has contextualized the situation with a mention of climate change. The watchdog group Media Matters reported: "Over a two-week period from late June to early July, ABC, CBS, and NBC aired a combined 127 segments or weathercasts that discussed the heat wave, but only one segment, on CBS This Morning, mentioned climate change."
Despite the media blackout, many scientists assert that the intense weather is being fueled by climate change. One of the most prominent is Penn State climatologist Michael Mann, the author of the books The Madhouse Effect and The Hockey Stick and the Climate Wars. In a new podcast, Capital & Main recently spoke with Mann about why he believes this summer is a turning point in the battle over climate change.
What follows is an lightly edited excerpt of the podcast interview. Podcast subscribers can click here to hear the full discussion.
---
David Sirota: What do you say to those who argue that there is no definitive proof that climate change is directly responsible for intense weather systems like the ones we've seen this summer?
Michael Mann: It's sort of in the domain of the link between smoking cigarettes and lung cancer. We don't question that link. You know, smoking cigarettes leads to lung cancer and other diseases, because it increases the likelihood of those afflictions by such a large amount that we basically equate it with a causal relationship…
We would not be seeing this in the absence of climate change, so the signal of climate change as expressed in extreme weather is now undeniable…We are talking about floods, droughts, heat waves, wildfires and superstorms, you name it. We have seen unprecedented events in each of those categories over the last year that we would not have seen in the absence of climate change.
When I say that, I don't literally mean that the underlying weather event might not have occurred. What I'm saying is the extreme nature of that event would not have been observed…What would have been a bad drought becomes a record drought, becomes an unprecedented drought. What would have been a bad wildfire becomes the largest wildfire in California history…
Wildfires aren't supposed to happen in the winter in California, and what that tells us is that we've now evolved into a state where there isn't a fire season in California anymore, there's a perpetual fire season.
Which areas of the United States do you think are facing the most extreme and intense consequences of climate change?
Everywhere essentially along the coast of the United States you have increasing coastal threats because of climate change impacts on sea level rise, hurricanes. As you go inland, you look around, you can't find a region of the country that hadn't dealt with a thousand-year flood within the last couple of years…
The wildfires in the west, not just California. Essentially the entire Western U.S. has been afflicted with massive wildfires, drought, and a drought in California that's now the worst in at least 1,200 years, as far back as the paleoclimate scientists are able to go, and heat waves that have basically crossed the entire country this summer. There's no region of the country that hasn't dealt with a record or near-record heat wave this summer.
You would be hard pressed to find a region in the country that hasn't been impacted by one of those extreme weather events, and of course that's just the U.S. We can say that now about essentially the entire globe. This is the summer where climate change showed its hand.
If the weather and wildfires that we're experiencing aren't a wake-up call to the political system about climate change, what will be?
What more do people need to see? We've had what I sometimes call the Cuyahoga River moment, that critical moment when a river caught on fire and that captured the public imagination. It led to Richard Nixon establishing the EPA, the Clean Air Acts, the Clean Water Acts. What is that moment in the climate change debate? How many do we need to have?
This summer, many of us who work in this space think that we've finally reached the point where it's impossible for anybody to credibly deny not just that climate change is happening, not just that it's caused by burning of fossil fuels and the elevation of greenhouse gases, but that it is already a problem.
We are already suffering the consequences. It's already costing us far more. The cost of inaction is already so much greater than the cost of taking action. What's playing out in California of course is sort of Exhibit A in that argument. We are now suffering the consequences, toll on infrastructure, human lives and our economy, frankly. What will it take?
The opponents of dealing with climate change seem to prey on people's fear of change – they portray aggressive action as so radical that it will completely disrupt and destroy everyone's lives. Are the changes we need to make really that radical and scary?
Not nearly as radical or scary as the critics would like people to believe. It's going to require change. Remaking the global energy economy, shifting away from a two-century-long reliance on fossil fuels to new sources of energy? Yeah, that's going to take action. It's going to require some sort of market incentives, a price on carbon.
We pay a little bit more right now here in Central Pennsylvania to elect to get all of our power from renewables, from wind, and we're happy to do that. Most people won't do that just because it's the right thing to do, and that's why you need market incentives to guide people in the right direction.
The irony is that there's a great degree of projection in that sort of argument from the critics, this idea that we have to make great sacrifice, that it's going to [harm the economy]. They said that when we acted on acid rain, they said that when we acted on ozone depletion. At every juncture, they said, "This is going to destroy the economy," and the reality is it didn't destroy the economy. Instead, it actually saved our environment. At every juncture, they've made that argument, and it's always been proven to be false.
The reason I say it's projection and misdirection is that they don't want people to focus on the fact that we are making a huge sacrifice right now. If you look at California, if you look at Houston, if you look at Puerto Rico, if you look at Miami Beach, we are making a huge sacrifice right now in terms of the toll that climate inaction is taking, and they don't want people to notice that. They want to turn it around on its head, to somehow argue that the steps that we need to take to mitigate that damage and risk are somehow the costly scenario, when the costly scenario is not acting on this problem.
I think many people accept that climate change is happening and that it's a really dangerous thing, but I also think lots of people feel like since it's already happening, there's nothing that can be done to combat it. What do you say to folks like that?
I think there are people of good will, who mean well, who really are frightened and really think that we may be close to if not past of the point no return, and are expressing genuine frustration and genuine fear. That having been said, I think they have been happily co-opted by the forces of inaction, by the forces of denial…This sort of despair and this argument, this defeatist notion that it's too late to do anything, is in some ways every bit as dangerous and paralyzing as outright denial of the problem itself, because it leads us down the same path of inaction.
Ultimately for that reason, it has been convenient for the forces of denial, who are looking to divide the public, to actually amplify those arguments in a cynical way and provide a voice to those arguments that, "Hey, there's nothing we can do about it, so why enact any policies to deal with the problem?" I do think that it's dangerous. I don't think that those making the argument are cynics or have themselves been co-opted, but I do think that the forces of inaction and denial have happily capitalized on this, and have used it as a way to divide the community of people who do care about this problem and do want to solve it.
A recent study raised the prospect of so-called "Hothouse Earth" – or runaway climate change that is far more extreme than anyone predicts. Do you think that's a possibility?
James Hansen has been making this argument for a number of years, I think with some credibility. These authors, to me it was just sort of recasting that basic way of looking at the problem. I think it just happened to get a lot of media attention, in part through a provocative headline. It's real, the threat is real. We have to think about these worst-case scenarios, and if this is true…then it means that not only do we have to stop emitting carbon into the atmosphere, we are going to need to find ways to draw it back down, to bring it back out of the atmosphere over a longer time frame, over many decades, if we want to mitigate the higher-end risk here.
What are the most positive things happening in the effort to address climate change?
Probably first and foremost to me, the re-energization of our youth, the fact that the youth of this country are re-engaging with politics. We saw that in the wake of the Parkland High School shooting, but that seems to have taken. We seem to be going through sort of a tipping point now where the youth of this country have recognized that if they want to protect their future, they have to be involved in the political process. I think that could be a game-changer. To that extent, there is room for political progress here if we see younger folks re-engaged with our politics coming out to vote in this midterm election. That could really make a difference.
Then separately from that is just stepping back and taking a very high-level view of what's going on here. The world is moving on. We moved on in the 19th century from whale oil. We recognized that something better had come along when it comes to providing energy, fossil fuels, and now we've gone through that next transition where we realize the dangers and the risks of our dependence on fossil fuels, and something better has come along in the form of renewable energy and the world is moving on…
There's an exponential trajectory that we're on right now. We'd like to see the growth even faster, but it is exponential. We're moving away from a global fossil fuel-driven economy towards a new renewable energy economy, and I believe there's nothing that can stop that transition.
Now, the problem of course is here in the United States, we have gone from a position of leadership, relative leadership on this issue under the past administration, to a political landscape where the United States is essentially the only holdout in the global community. Trump has threatened to withdraw from the Paris Accord, and if we were to do that, we would be the only country now in the world that's not committed to Paris.
To some extent the only decision that we will be able to make here in the United States isn't does the world move on, it's do we get left behind in that transition. That's the only thing that we can actually do.
What does our world look like 20 or 30 years in the future, if we are doing what needs to be done to seriously addressing climate change?
I think we can envision a future just in terms of the trends that we see under way, not necessarily just towards electric vehicles. At least in urban locations, we may see the elimination of personally-owned vehicles. We will have a more advanced transportation system, streets filled with Lyft and Uber and automated vehicles potentially.
There are studies that show that if we do that, if we move towards automated vehicles, that sort of system, then that shrinks the footprint of a city down tremendously, because it's so much area. Take New York. You know how much surface area is used for parking of vehicles. If we can get rid of that, then the populations condense. There's a smaller spatial footprint. That means less resource depletion…
We will have renewably-driven microgrids. There's a real question as to whether we will have the sorts of continental-scale power grids that we have today. We may see more decentralized sources of electricity generation. We may all live off the grid, in the sense that we're not part of a continental-scale grid.
Our food choices, I think we're going to be healthier in our food choices. I think there's a movement in that direction.
There are many possible futures, and one can certainly imagine a dystopian future where none of that happens, where we double down on the trends that are under way in the era of Trump, and one can envision a dystopian future like Mad Max, Soylent Green, The Road or Hunger Games. One can't rule that out, but one can also imagine a utopian future that's more like the one that I just laid out.
I don't pretend to know. Predictions are hard, especially about the future, as Niels Bohr once famously said. It turns out it's not Yogi Berra, it's actually Niels Bohr, the physicist, who said that. The choice is ours to make, and I'm convinced of that.
---