Green State, Golden State: Clean Energy Policy Creates Good Jobs
California's deserts are blooming with windmills and solar farms and, according to a new University of California, Berkeley report, these large-scale projects are creating top quality jobs.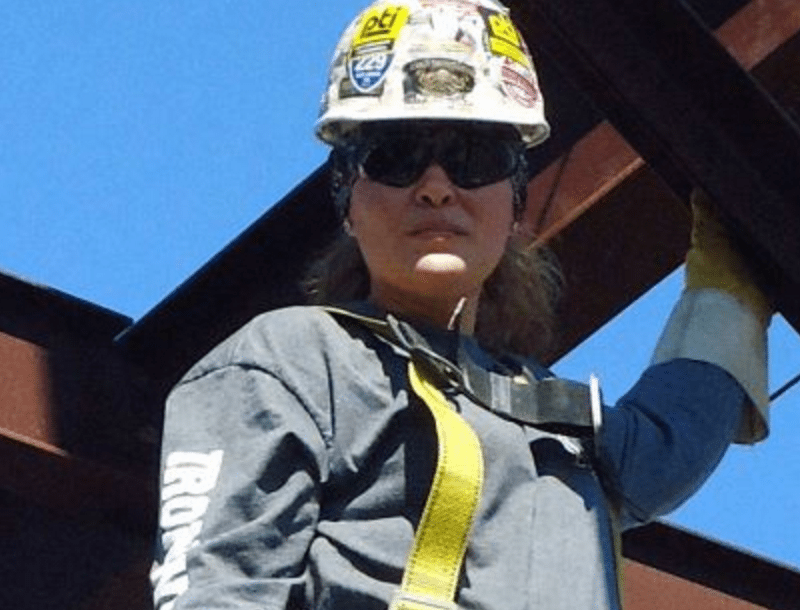 California's deserts are blooming with windmills and solar farms and, according to a new University of California, Berkeley report, these large-scale projects are creating top quality jobs. The Link Between Good Jobs and a Low Carbon Future, issued by the Don Vial Center on the Green Economy at Berkeley's Labor Center, finds that despite the one-off nature of large, clean energy construction projects, these renewable-power enterprises are creating high-paying, long-lasting blue-collar jobs.
Also See: Green State, Golden State: The Fight to Save Cap-and-Trade
Another recent publication from the Vial Center estimates that about 52,000 such jobs were created directly by utility-scale clean energy projects in California between 2003 and 2014. But the latest report's key finding is that the vast majority of these new clean-energy positions are union jobs, which the researchers describe as "good quality jobs with family-supporting wages, health and retirement benefits, and career training opportunities across the state of California." 
The average blue-collar wage on large renewable energy projects in California between 2002 and 2015, for instance, was $36.84 an hour. The study finds that during that same time period, these jobs contributed almost $340 million to worker pension funds, $400 million to health benefit plans and $46 million to training programs. Not surprisingly, representatives from the building trades are enthusiastically backing California's aggressive new Renewables Portfolio Standard, which now requires 50 percent of the state's electricity to come from renewable sources by 2030.
"These are not crappy, minimum-wage jobs," says Betony Jones, associate chair of the Vial Center and one of three authors of the paper, along with Peter Philips and Carol Zabin. "These are high-road, family-supporting jobs. We have to make sure that climate solutions work for people. That's what California has been really good at doing, through the way that it designs its policies." 
Many states now have Renewables Portfolio Standards, but California's is unusual in that it requires the largest tier or "bucket" of renewable generation used by utilities to be connected to the state's electrical grid. The state cannot mandate that the power is produced in-state, but the layout of the grid mostly keeps construction of new facilities within California's borders. Other states do not have this combination of factors and end up siting fewer projects within their borders. 
"Because of this," says Jones, "the building trades in California are able to compete for those projects. And because they've also, over the years, developed really strong alliances with some environmental groups, and we have a statewide permitting process that allows for those projects to be sited on less-environmentally-sensitive lands, the building trades have managed to win a lot of those projects and negotiate Project Labor Agreements on them." Such agreements, known informally as PLAs, guarantee that large construction projects pay fair wages, fill positions through union halls and offer job training and apprenticeship programs. For their part, unions agree not to disrupt projects through labor actions.  
"Under negotiated PLAs, there are a lot of openings for new hires through apprenticeship programs," Jones adds. "Apprentices can start out building solar farms, but then they're also part of a more comprehensive, multi-year apprenticeship program in which they learn all the skills required to become an electrician or an ironworker, and they'll have this suite of skills to rely on as some of the more highly [trained] union workers." 
This is markedly different from residential solar installation jobs, which involve rooftops of individual homes and are typically nonunion and lower paid. California's Renewables Portfolio Standard has also proved to be a boon to California's most economically disadvantaged counties, such as Imperial, Kern and Riverside, as most utility-scale solar and wind facilities are sited in unpopulated desert areas, creating a rare path to the middle class for local workers.
Some argue that high wages and benefits make projects and power more expensive. Even so, Jones points out that shared interests between developers, labor and environmental groups make for a virtuous circle driving both growth and a lower carbon footprint. 
"There are real advantages to renewable energy developers working with unions," Jones says. The upshot is that developers get more projects, workers get more jobs and the state gets cleaner power. "You forge a broader political coalition where it's a win-win and both are pushing for [stronger] policy — the building trades are out there supporting the RPS, [as are] the environmental groups. So there's not just a cost in higher wages: There's also a real benefit here."
These circumstances are unique to California, but Jones believes other states can find good policy solutions. Building large-scale projects, for instance, creates a strong case for the use of skilled and organized labor. Also, states have more leverage for requiring higher labor standards if they budget money on the front-end of utility projects in the form of loans or other public funding rather than using tax credits, which are on the back-end. Those better jobs make the economy more resilient.
"Cheap work isn't cheap," says Jones. "It's important to recognize that when employers aren't paying living wages and offering robust benefits or ensuring a skilled workforce [that] is going to maintain workplace safety, they're really passing hidden costs on to workers in the broader industry and to taxpayers. You're just passing the buck."

Did Disneyland Try to Sink a Bill Protecting Workers from Lead Poisoning? 
Why would Disneyland, which hosts thousands of kids every day, be part of an effort to defeat a bill that simply requires reporting of blood-lead levels high enough to produce heart disease and serious brain disorders?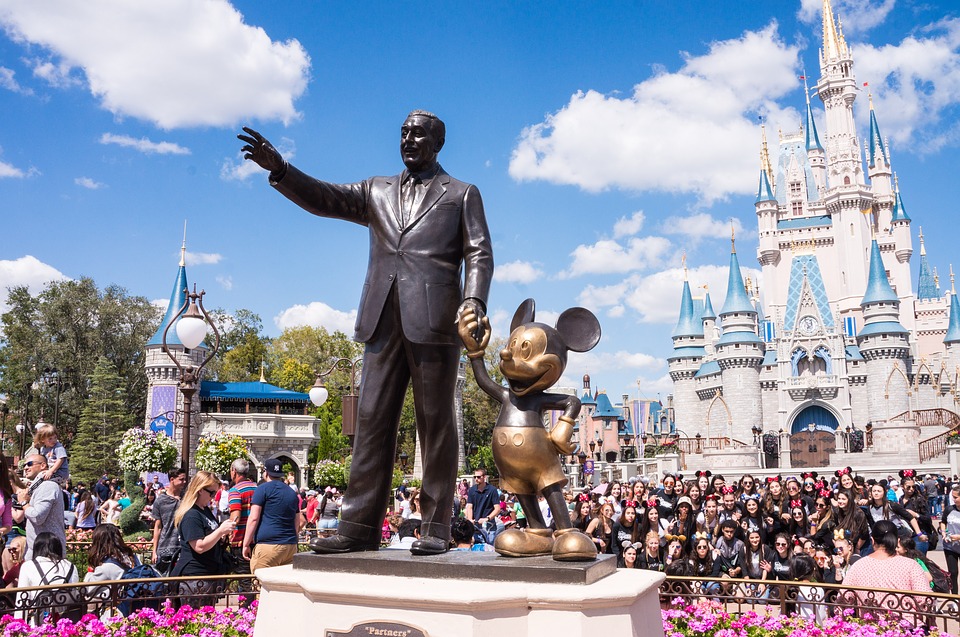 When Assemblyperson Ash Kalra (D-San Jose) learned about Capital & Main and USC's Center for Health Journalism investigation into how hundreds of workers at the former Exide Battery Recycling Plant near downtown Los Angeles became victims of lead poisoning, he created a modest bill to try and ensure it wouldn't happen again.
Among our report's revelations was the fact that the California Department of Public Health was aware of thousands of troubling blood tests revealing high levels of lead, but failed to tell the Division of Occupational Safety and Health (Cal/OSHA) about the problem.
Kalra's bill, Assembly Bill 2963, requires that the Department of Health inform Cal/OSHA when workers have seriously elevated blood levels and Cal/OSHA performs inspections.
The bill has had clear sailing until now, easily passing in the Assembly Labor Committee in March and winning unanimous approval from Democrats on the Appropriations Committee last week. But as the worker-protection measure headed to a crucial floor vote this week, a coalition of industry groups, one of which includes the iconic Disneyland Resort, worked the halls of the Capitol to kill the bill. The lobbying effort nearly prevailed: AB 2963 passed by a single vote Wednesday evening and now faces what is certain to be a battle in the California state Senate.
So why would Disneyland, which hosts thousands of kids every day, be part of an effort to defeat a bill that simply requires reporting of blood-lead levels high enough to produce heart disease and serious brain disorders? A May 29 letter endorsed by 15 industry groups, including the Battery Council International, the California Chamber of Commerce and the California Hotel and Lodging Association (which includes a Disneyland Resort vice president on its board) argues that California's current system to protect employees, depending largely on voluntary compliance, is working just fine.
The letter states: "Perversely, AB 2963 would transform this existing well-functioning public health program into an enforcement program that creates an allegation of a serious violation where none exists in Cal/OSHA law and the workplace may not even be the source of exposure."
The bill will be costly, the opposition letter also says, with an estimated price tag of $267,000 to implement and requiring Cal/OSHA to hire one or two additional inspectors.
"That's a small price to pay" said Bill Allayaud, California Director of Government Affairs for the Environmental Working Group, which is trying to keep moderate Democrats from being swayed by the industry lobby.
"The California Chamber of Commerce and their allies are misrepresenting what the bill does and convincing industries like the hotel industry to lend their name to the fight, even though this bill would have zero impact on hotels," Allayaud said. "The law focuses on workplaces where lead is in heavy use, like firing ranges and battery recycling facilities where workers are actually being impacted by a dangerous neurotoxin.  Besides, I can't imagine [that] parents who visit a resort like Disneyland would want their kids anywhere near lead if found at the levels that would have employees testing at the alarm bell level. Who wouldn't want an OSHA inspection in that case?"
Suzi Brown, vice president of communications at Disneyland Resorts, said that the "California Lodging Association is just one organization that we are involved with. As you can imagine we are involved with many trade organizations." Brown said that Disney vice president Elliot Mills, who sits on the association's board, was not present for the vote to oppose AB 2963. "To somehow link Disney to this in a specific way is not accurate," she added. "And to somehow position this that we are not concerned about worker safety is flawed as well."
At the March California State Assembly Labor and Employment Committee hearing, Kalra introduced his bill by reading a letter from former Exide lead smelter Alvin Richardson (who struggles with lead poisoning symptoms we documented in our investigation) and his wife, LaShawn. "We read a recent investigative story, and it was very hurtful to learn that Cal/OSHA excused the high lead levels that Alvin and the other Exide workers were constantly exposed to," the letter said. "People shouldn't be treated like they are disposable. That's not what America or California is supposed to be about."
Assemblymember Reggie Jones-Sawyer (D-Los Angeles) was moved to vote yes. "My district's right next to the Exide plant, and it's had an impact on my community and my residents," he said. "And if this is something that could have prevented what happened at Exide, we should have been doing this a while ago."
AB 2963 needed Jones-Sawyer's vote again on Wednesday to barely pass it out of the Assembly. Whether the bill makes it to Governor Jerry Brown's desk is dependent on how well the arguments of the California Chamber of Commerce and other industry voices opposing the bill go over in the Senate.
---
Copyright Capital & Main