Green State, Golden State: Clean Energy Policy Creates Good Jobs
California's deserts are blooming with windmills and solar farms and, according to a new University of California, Berkeley report, these large-scale projects are creating top quality jobs.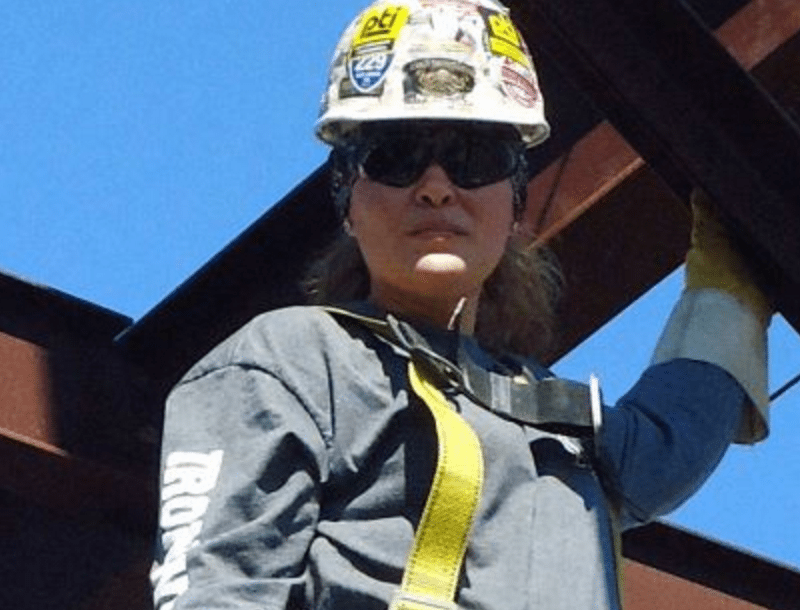 California's deserts are blooming with windmills and solar farms and, according to a new University of California, Berkeley report, these large-scale projects are creating top quality jobs. The Link Between Good Jobs and a Low Carbon Future, issued by the Don Vial Center on the Green Economy at Berkeley's Labor Center, finds that despite the one-off nature of large, clean energy construction projects, these renewable-power enterprises are creating high-paying, long-lasting blue-collar jobs.
Also See: Green State, Golden State: The Fight to Save Cap-and-Trade
Another recent publication from the Vial Center estimates that about 52,000 such jobs were created directly by utility-scale clean energy projects in California between 2003 and 2014. But the latest report's key finding is that the vast majority of these new clean-energy positions are union jobs, which the researchers describe as "good quality jobs with family-supporting wages, health and retirement benefits, and career training opportunities across the state of California." 
The average blue-collar wage on large renewable energy projects in California between 2002 and 2015, for instance, was $36.84 an hour. The study finds that during that same time period, these jobs contributed almost $340 million to worker pension funds, $400 million to health benefit plans and $46 million to training programs. Not surprisingly, representatives from the building trades are enthusiastically backing California's aggressive new Renewables Portfolio Standard, which now requires 50 percent of the state's electricity to come from renewable sources by 2030.
"These are not crappy, minimum-wage jobs," says Betony Jones, associate chair of the Vial Center and one of three authors of the paper, along with Peter Philips and Carol Zabin. "These are high-road, family-supporting jobs. We have to make sure that climate solutions work for people. That's what California has been really good at doing, through the way that it designs its policies." 
Many states now have Renewables Portfolio Standards, but California's is unusual in that it requires the largest tier or "bucket" of renewable generation used by utilities to be connected to the state's electrical grid. The state cannot mandate that the power is produced in-state, but the layout of the grid mostly keeps construction of new facilities within California's borders. Other states do not have this combination of factors and end up siting fewer projects within their borders. 
"Because of this," says Jones, "the building trades in California are able to compete for those projects. And because they've also, over the years, developed really strong alliances with some environmental groups, and we have a statewide permitting process that allows for those projects to be sited on less-environmentally-sensitive lands, the building trades have managed to win a lot of those projects and negotiate Project Labor Agreements on them." Such agreements, known informally as PLAs, guarantee that large construction projects pay fair wages, fill positions through union halls and offer job training and apprenticeship programs. For their part, unions agree not to disrupt projects through labor actions.  
"Under negotiated PLAs, there are a lot of openings for new hires through apprenticeship programs," Jones adds. "Apprentices can start out building solar farms, but then they're also part of a more comprehensive, multi-year apprenticeship program in which they learn all the skills required to become an electrician or an ironworker, and they'll have this suite of skills to rely on as some of the more highly [trained] union workers." 
This is markedly different from residential solar installation jobs, which involve rooftops of individual homes and are typically nonunion and lower paid. California's Renewables Portfolio Standard has also proved to be a boon to California's most economically disadvantaged counties, such as Imperial, Kern and Riverside, as most utility-scale solar and wind facilities are sited in unpopulated desert areas, creating a rare path to the middle class for local workers.
Some argue that high wages and benefits make projects and power more expensive. Even so, Jones points out that shared interests between developers, labor and environmental groups make for a virtuous circle driving both growth and a lower carbon footprint. 
"There are real advantages to renewable energy developers working with unions," Jones says. The upshot is that developers get more projects, workers get more jobs and the state gets cleaner power. "You forge a broader political coalition where it's a win-win and both are pushing for [stronger] policy — the building trades are out there supporting the RPS, [as are] the environmental groups. So there's not just a cost in higher wages: There's also a real benefit here."
These circumstances are unique to California, but Jones believes other states can find good policy solutions. Building large-scale projects, for instance, creates a strong case for the use of skilled and organized labor. Also, states have more leverage for requiring higher labor standards if they budget money on the front-end of utility projects in the form of loans or other public funding rather than using tax credits, which are on the back-end. Those better jobs make the economy more resilient.
"Cheap work isn't cheap," says Jones. "It's important to recognize that when employers aren't paying living wages and offering robust benefits or ensuring a skilled workforce [that] is going to maintain workplace safety, they're really passing hidden costs on to workers in the broader industry and to taxpayers. You're just passing the buck."