California Comeback: A New Series
This new series examines how a ballot measure rebuilt the state's public education system — and what's at stake in November.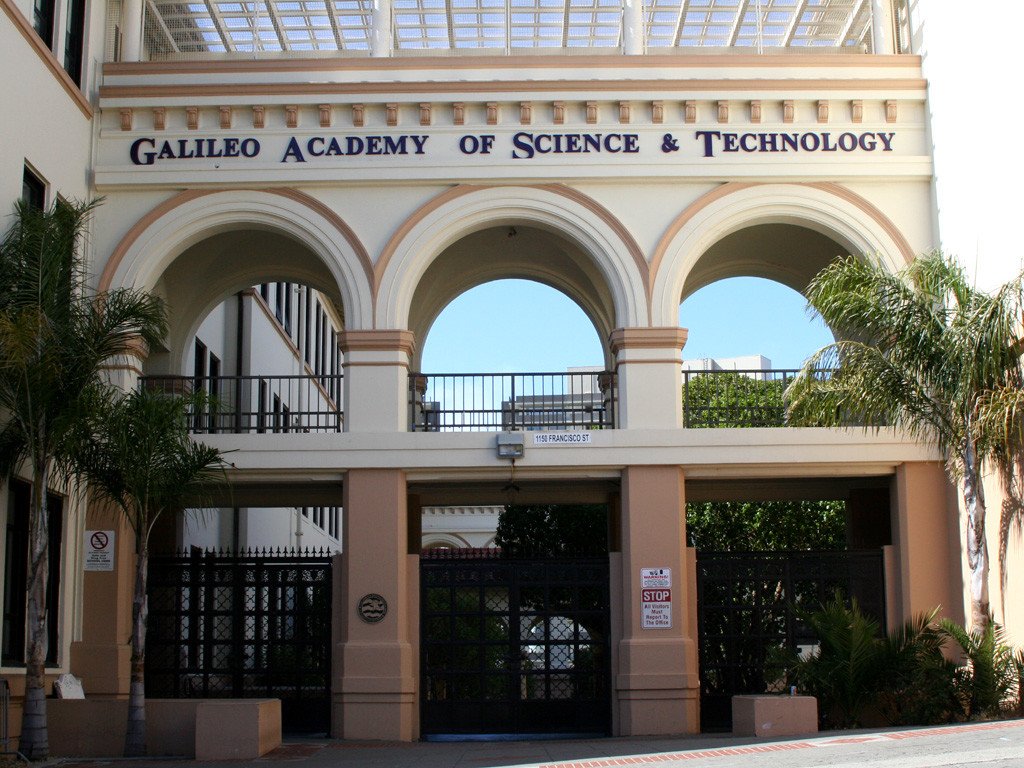 San Francisco's Galileo public high school. (Photo: Bahn Mi)
To this day Marisa Oste, an elementary school teacher in Pico Rivera, struggles to explain how hard it was, during the Great Recession, to report to class every day. She was so uncertain about her future that she cried at school. In Cerritos, budget cuts meant that parents had to buy the schools printer ink cartridges, pens and facial tissues. In Riverside County, Alan Underwood, a young elementary school music instructor, gamely wore a pink shirt to school on the day pink slips were handed out to the staff. And Tom Torlakson had just taken office as the state's new Superintendent of Public Instruction when he was forced to declare a state of financial emergency.
These and countless other scenes played out in California's public school classrooms and on its playgrounds in the wake of the 2008 financial meltdown. But there would have undoubtedly been far more similar stories had not state voters passed Proposition 30 in November, 2012. The ballot measure rescued California's public education system and temporarily secured its future by imposing a tax on the wealthy, while slightly boosting the state sales tax. Moreover, by saving our schools, Prop. 30 also gave a reprieve to other California agencies, including those whose services provide health care and relieve overcrowding in prisons. Because public education is constitutionally guaranteed to draw funds from other state agencies in times of financial crisis, low-income adults suddenly found themselves without Denti-Cal coverage during the Great Recession, while single adults were frozen out of Medi-Cal protection. By replenishing public education coffers, Prop. 30 took the pressure off these and other programs benefiting California's children and low-income residents – and even provided a surplus for the state's rainy day fund.
But with Prop. 30's tax increases being phased out over the next two years, California faces the very real possibility of falling back to the lean, uncertain years of the recession. Today Capital & Main launches "California Comeback," a series that examines the devastation that followed the banking collapse, and how one proposition played a critical role in reversing the state's slide into bankruptcy and allowing it to rebuild its public education system. The stories also look at Proposition 55, a successor measure to Prop. 30, that will appear on the November ballot – and what could await California should it not pass.
"California Comeback" includes the following features:
Bill Raden reminds readers of just how badly California was hit by the recession that began in 2008, and follows with a second feature, in which leading state education officials and classroom teachers talk about the damage done to schools and to teachers themselves.
Bobbi Murray finds that just beyond the front steps of schools, communities, parents and non-teaching school staff were hurt by the initial budget cuts that, to this day, have not been fully restored.
Judith Lewis Mernit reports on the ways that Prop. 30 restored funding to health and human services programs, particularly the state's Denti-Cal program, by stopping the budgetary free-fall of California's public schools and community colleges.
Dean Kuipers talks to budget experts about Prop. 30's decisive role in saving community colleges from becoming overcrowded waiting rooms for students hoping to advance to other colleges, as well as to one grateful mechanical engineering student who was faced with having to wait five years to transfer to a four-year college until Prop. 30 turned the funding taps back on.