CA-49: A GOP District Realigns With Democrats After Mike Levin Victory
Republican Diane Harkey ended her dispirited campaign by attempting to distance herself from Trump's personality but supporting him on "substance."
Was the victory of Democrat Mike Levin in the 49th Congressional District race a decisive one? It seems so. Levin's roughly seven point victory over Republican Diane Harkey might make newcomers to the district – running from southern Orange County down the coast to northern San Diego – wonder how Republicans have dominated that stretch of California for so long.
Demographic shifts explain part of what happened. Educated high-tech workers have moved into the area, and Levin targeted Latinos and women in this "year of the woman." Levin was also blessed with a weak opponent plagued by her husband's financial scandals.
But perhaps something beyond political math was also taking place. Decades ago political scientist Walter Dean Burnham worried that American political parties had deteriorated to such an extent that they could not deal with critical national and international issues. Burnham lamented the decline in voting participation, particularly among the lower classes, and trained his analytical eye on "realignment" elections that led to durable shifts in political coalitions and public policy. The results in the 49th district could be such a realignment where a general political crisis can force a breakthrough and renewal.
One sign of how much has changed in the 49th is that Levin brought Bernie Sanders to campaign with him in the final week of the campaign, a risk in what most political observers regard as a "centrist" district. Sander's message denouncing the state of our health care system and the cost of higher education is neither scary nor politically costly when it resonates with the realities of so many people's lives.
Harkey ended her dispirited campaign by attempting to distance herself from Trump's personality but supporting him on "substance," meaning the "booming" economy she said he created.
For many voters, the "substance" now is their aesthetic and existential disgust at how President Trump is attempting to re-create our country.
The current battle may lead to the rebuilding of a political force on the progressive side that is able to fight more effectively by forging broader, more sustainable coalitions. That rebuilding is certainly under way in the 49th Congressional District.
---
Copyright Capital & Main
CA-48: Harley Rouda Leads Dana Rohrabacher in Orange County Squeaker
The election of 2018 has fundamentally changed the comfortable district's politics, engaging voters who either sat out previous elections or voted without thinking too hard.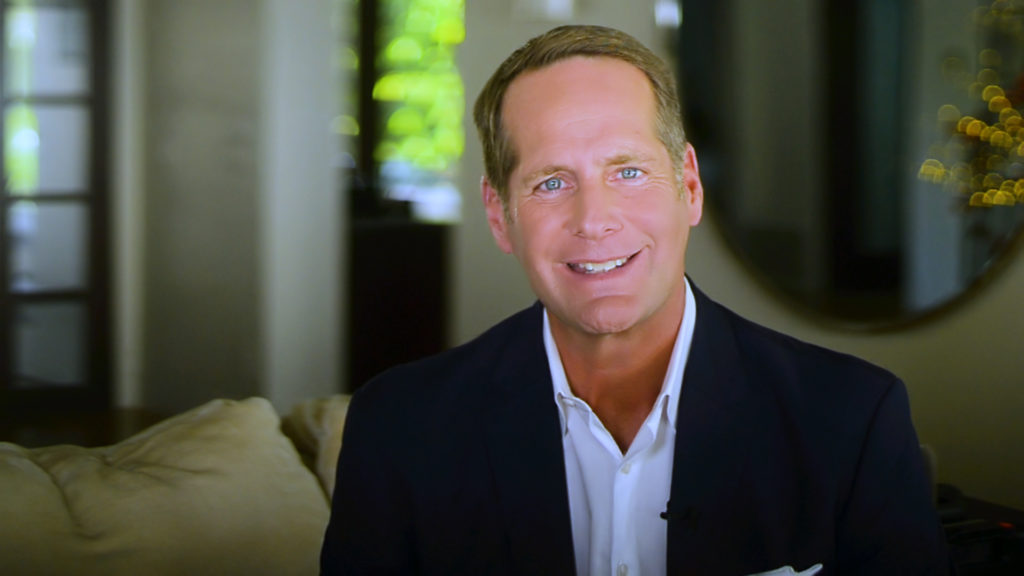 You might say 2018 is the year Rep. Dana Rohrabacher became notorious. Not that he wasn't well-known before: Rohrabacher's political life has been riven with controversy, including a check-kiting scandal and an open alliance with disgraced lobbyist Jack Abramoff. But until now, none of it seemed to matter: His coastal Orange County constituents have elected him for 15 consecutive terms through three rounds of redistricting, always by healthy-to-landslide margins.
Then came Trump, Russia and Robert Mueller. The special counsel's investigation of Russia's interference in the 2016 election put an uncomfortable spotlight on the former Reagan speechwriter and his longstanding affection for the Kremlin. Last May, The New York Times revealed that the congressman even has a code name.
Rohrabacher's hold over his district continued to weaken. Despite opposing the 2017 tax cuts — crafted by his Republican colleagues but unpopular in his upper-middle-class district — Rohrabacher secured less than a third of the vote in the June top-two primary. Democrats feared that their votes would be too diluted among eight candidates to grab a berth in the general election, but businessman Harley Rouda finished second, securing a spot for the Dems. Subsequent events — including a spoof documentary by Sacha Baron-Cohen in which Rohrabacher seemed to endorse arming school children — eroded the incumbent's popularity even more.
By the time the polls closed in California Tuesday night and Rouda pulled ever so slightly ahead, the U.S. House of Representatives was firmly within the Democratic Party's grasp for the first time since 2010. To some, Rouda's apparent 1.4 percentage-point win (the race had not been officially called at press time) might have been anti-climactic. Not so for activist Bethany Webb, who has spent every Tuesday afternoon since January 2017 protesting on the idyllic promenade in front of Rohrabacher's Huntington Beach office. "There are so many of us who have been on the ground working so hard for so long," she says. "To us, it means everything."
Even putting aside Rouda's success, Webb says, the election of 2018 has fundamentally changed the comfortable district's politics, engaging voters who either sat out previous elections or voted without thinking too hard. "Many, many more people know who their congressperson is, know who their assemblyperson is — their sheriff, their D.A. We think 2020 could be even better."
---
Copyright Capital & Main