Anaheim's Not-So Magic Kingdom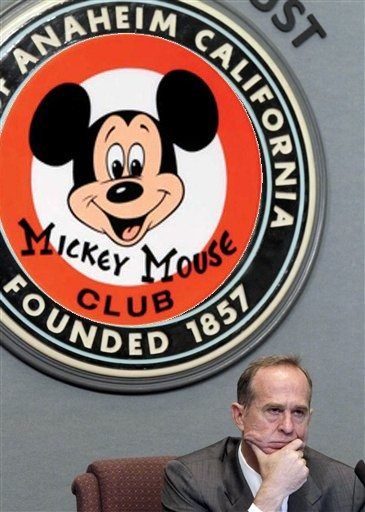 Tom Tait photo by Nick Ut/AP
New headlines have emerged almost daily in the explosive weeks following the death of Manuel Diaz, who was unarmed when Anaheim police shot him on July 21st.The night after Diaz's death, police shot and killed Joel Acevedo — the fifth  fatal officer-involved shooting in Anaheim this year. A city council meeting set for Wednesday afternoon (August 8th) at Anaheim High School's 1,300 seat auditorium is expected to be overflowing. The mayor, the police chief, angry residents—all make the news reports.
But Anaheim's most high-profile denizen has stayed out of the spot light. "The Mouse"– Disneyland and Disney Corporation – has wisely avoided taking a high-profile stand that would mix the Disney brand with news of conflict and racial strife in Anaheim, where tourism is king.
While Disney doesn't govern police policy (although some residents argue to the contrary, citing Disney's influence in the city), The Mouse does unquestionably wield major influence in shaping Anaheim's economic development gestalt, one of social inequality that keeps a low flame burning under simmering community tensions.
Anaheim's economy is based almost exclusively on tourism, and that particular workforce is largely Latino. In Orange County, where Disney is the largest employer, the median hourly wage for a housekeeper is $9.82 ($19,640 gross annual earnings based on a 50-week year); food preparation pays a median wage of $9.33 an hour ($18,660 gross) according to the California Employment Development Department. The average rate for a Disneyland Resort cashier is $21K, according to Careerbliss.com. (Disney did not respond to a request for information about its wage scales.)
Much has been written recently about the gulf between Anaheim's well-heeled neighborhoods and those home to the majority Latino population—many of whom are the children and grandchildren of immigrants. The Latino poverty rate in Anaheim hovers at 20 percent.
"If a city is oriented around one industry, one corporation, it squeezes out the needs of other neighborhoods in the city, certainly neighborhoods where Latino and working-class residents live," Eric Altman, Executive Director of Orange County Communities Organized for Responsible Development, said in a phone interview.
Anaheim city leaders have historically been anxious to cut Disney breaks since before the Magic Kingdom opened in 1955.
"Disneyland has essentially co-opted all industrial clout in the city, leaving Anaheim's government largely dependent on its survival to provide a strong base in tourism," Andrew Reovan , now an urban planner in Cambridge, Massachusetts, writes in his thesis analyzing Disney's influence on the local government in Anaheim.
Tax breaks and zoning support from the City of Anaheim has been the norm as Disney has created new resorts and hotels there. Anaheim even has a protected Disney territory: The Resort District, a 2.2 square mile area surrounding three Disney theme parks that was zoned in 1994 to exclude any development that is deemed to not support tourism.
A Disney-backed political force field surrounds it.
Support Our Anaheim Resort (SOAR) originated in 2008 as an Astroturf coalition designed to thwart a modest proposal: To build a 1,500-unit condo project in the Resort District that would have set aside 15 percent as affordable units. Disney bankrolled SOAR with $2 million. Then-Mayor Curt Pringle, a former California Republican Assemblyman and head of Pringle & Associates, a consulting firm that uses the many connections Pringle has garnered through years of politics to get deals done in OC and elsewhere, presided at the group's public launch.
The community coalition that fought for affordable housing included the union representing the Disney Resort workers who are unable to afford local housing at tourism industry wage scales. Many commute from as far away as Riverside and Victorville; others double up with other families in Anaheim's poor neighborhoods—the scene of the recent police shootings and unrest.
Political resistance and 2007's collapsing real estate market eventually scuttled the condo project.
Since then SOAR has blossomed, launching a political action committee in 2009 that backed three present city council members (two of whom, Gail Eastman and Kris Murray, are current SOAR advisory board members) based in part on the candidates' commitment to the Anaheim Resort District.
"Our political action committee is focused on electing resort-district-friendly officials, not just at City Hall but also county supervisors and state senators, anyone voting on matters that would affect the district," SOAR's executive director told the New York Times.
SOAR argues that tourism is an economic engine and the Resort District, only 5 percent of the city's land, generates 50 percent of city revenue.
Maybe so. But earlier this year city officials approved an outsized tax incentive for a developer building two luxury hotels in the Resort District across the street from Disneyland, a $283 million project. Anaheim suspended the 15 percent bed tax for 15 years, a subsidy of some $158 million.
No one is saying The Mouse is somehow responsible for the present Anaheim unrest, but you can argue that city leaders might look out for the good of all Anaheim residents instead of a training a single focus on the Biggest Employer In Town. And Disney might wield its influence on behalf of more equitable economic development now that the glaring disparities have been exposed. Could current events in Anaheim loosen The Mouse's grip? One of the council members originally backed by SOAR was Mayor Tom Tait—called the Unlikeliest Great Mayor in OC by Anaheim expert and OC Weekly editor Gustavo Arellano. Tait has called for federal investigations into the shooting of Manuel Diaz, has gone to visit and speak with neighbors on Anna Street near Diaz's home.
And Tait recently convened a meeting with Disney and Anaheim's sports teams to come up with programs for Anaheim's poorest neighborhoods.
According to the New York Times report the corporate participants at the meeting, including Disney executives, offered no comment about what emerged from the discussion.

Award-Winning Reporter David Sirota to Lead National Investigative Desk on Inequality for Capital & Main
The New York Times has credited Sirota's Wall Street reporting for showing "that secrecy can hide high fees, low returns, excess risk and the identity of politically connected dealmakers."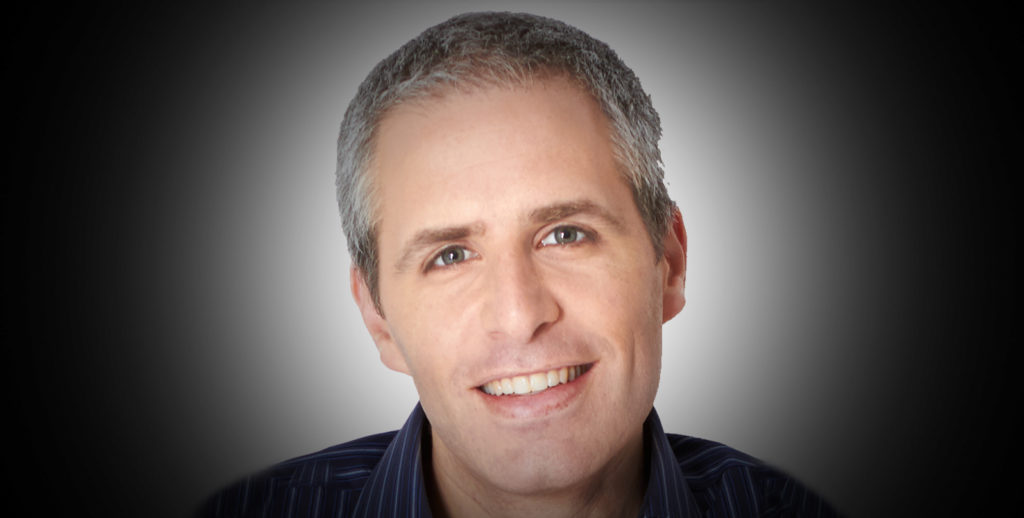 LOS ANGELES — Capital & Main announced today that award-winning reporter David Sirota will lead a new national investigative desk for the California-based publication. His coverage will focus on the country's historically high level of economic inequality, and the role of Wall Street, the private sector and government policy in perpetuating income disparity.
"I am thrilled to join one of the most promising young investigative publications in the country," said Sirota. "There has never been a greater need for aggressive nonpartisan reporting that scrutinizes how corporations, lawmakers and the super-rich wield political and economic power. Capital & Main has established a reputation as an intrepid source of hard-hitting investigative reporting. I am excited to expand their capacity to shine a spotlight on how and why America now has the highest level of economic inequality in the country's modern history."
Sirota will join Capital & Main as a full-time reporter this summer, and prior to that will consult with the publication on editorial content and partnerships. The new position was made possible in part by a grant from the Jonathan Logan Family Foundation in Oakland, CA.
Capital & Main is a non-profit publication founded in 2013 and its reporting has been co-published by (among others) The Atlantic, Time, The Guardian, Reuters, The Daily Beast, Slate, Grist, Fast Company, The Huffington Post and Newsweek. Capital & Main's reporting has won recognition from the Society of American Business Editors & Writers, the Southern California Journalism Awards and the Best of the West contest. Its reporters have been featured on (among others) PRI's The World, WNYC's The Takeaway, as well as on programs on KQED and KCRW.
Sirota has reported extensively on the relationship between money and politics, and has gained a reputation as a journalist willing to scrutinize public officials of both parties. During his career, he has become one of American journalism's most authoritative experts on complex financial systems including taxes, hedge funds, private equity and public pensions. He is a two-time winner of the Best in Business award from SABEW – most recently for his coverage of the 2017 Republican tax bill and its controversial "Corker kickback" provision. Before that, he won recognition from the Columbia Journalism Review for his reporting on how conflicts of interest shaped how Democratic Gov. Dan Malloy's administration oversaw a proposed health-care merger. Sirota has also won Ithaca College's Izzy Award and has been a finalist for UCLA's Gerald R. Loeb Award and Syracuse University's Mirror Award.
The New York Times has credited Sirota's Wall Street reporting for showing "that secrecy can hide high fees, low returns, excess risk and the identity of politically connected dealmakers." In one of its awards, SABEW said Sirota has produced "original, tenacious reporting that displayed a mastery of scouring documents, analyzing data and holding public officials accountable." The legendary late columnist Molly Ivins said, "Sirota is a new-generation populist who instinctively understands that the only real questions are 'Who's getting screwed?' and 'Who's doing the screwing?'"
"David Sirota is one of the finest investigative reporters in the country, and he promises to take Capital & Main's reporting on inequality and related issues to a whole different level," said Capital & Main board member Rick Wartzman, a former Wall Street Journal reporter, Los Angeles Times business editor and the author of four books, including The End of Loyalty: The Rise and Fall of Good Jobs in America. "David's fearless approach to holding the powerful to account is precisely what we need at this moment in time."
From 2014 to 2018 Sirota led International Business Times' investigative reporting team, where he broke major stories on how President Trump's top adviser evades ethics laws as he shapes policies that could enrich his firm; CFPB chief Mick Mulvaney's ties to the financial industry — and how he pressured regulators to back off predatory lending rules at the same time he was raking in cash from payday lenders; how Equifax lobbied against consumer protection rules just before its huge data breach; and how chemical companies that spewed toxins after Hurricane Harvey had worked to reduce safety regulations in the lead-up to the disaster.
In 2014, Sirota's investigative series for PandoDaily about public broadcasting compelled a PBS flagship station to return a $3.5 million contribution from a hedge fund billionaire. That same year, Sirota's investigative reporting about pensions for PandoDaily and then for International Business Times led the New Jersey state government to open a formal pay-to-play investigation and to divest state holdings in a venture capital firm. Sirota's reporting for International Business Times also led San Francisco officials to delay a proposed $3 billion investment in hedge funds.
"We have been longtime admirers of David's work, and couldn't imagine a better fit for our reporting on inequality," said Capital & Main publisher Danny Feingold. "David will give us the capacity to break important national stories on one of the country's great existential threats."
Sirota is also the author of two New York Times best-selling books, Hostile Takeover and The Uprising, as well as Back to Our Future, which became the basis for the National Geographic Channel's miniseries "The '80s: The Decade that Made Us." He appears frequently on MSNBC and CNN, and is the host of a podcast on economic, political and social issues.