An Activist's Page-Turner
Last Saturday's commemoration of the 1963 March on Washington spotlighted the power of grassroots activism. But it was no exercise in nostalgia. Activists are pushing for social change across the nation, and I discuss dozens of these campaigns in my new book, The Activist's Handbook, Second Edition: Winning Social Change in the 21st Century, officially released today by UC Press. The book thoroughly revises and updates the 1996 edition, which the late Howard Zinn praised as "enormously valuable for anyone interested in social change." The new edition adds my analysis of the strategies used by social movements around immigration reform, gay and lesbian rights, the Keystone XL Pipeline, school "reform" and other campaigns that really took off in the past decade.
While some believe the past 15 years have weakened the power of grassroots activism against big moneyed interests, I disagree. In fact, in writing the new book I realized that activism has increased since the original edition, which preceded activists' widespread use of the Internet and social media. And today's grassroots campaigns involve core economic and social justice issues, from raising the wages of low-paid workers, to pushing for marriage equality, to providing a path to citizenship for over ten million undocumented immigrants. Winning progressive change has never been easy, which is why activists must use the strategies and tactics most likely to win.
"Fear and Loathing"
In the original edition of The Activist's Handbook I argued that a major obstacle to change is activists' failure to hold politicians accountable for campaign promises. I showed that, with some exceptions, activists have to inspire "fear and loathing" in politicians to get them to act.
The new edition allowed me to further prove this thesis by looking at Barack Obama's presidency. I analyze how the contrast between the approaches of activists pushing comprehensive immigration reform and those urging the repeal of the Defense of Marriage Act (DOMA) and Don't Ask, Don't Tell (DADT) provides vital support for the "fear and loathing" strategy.
My new book also shows how environmentalists and organized labor also took different approaches toward Obama and obtained markedly different results. The former's relentless pressure on Obama to reject the Keystone XL pipeline turned a "done deal" into a potentially game changing victory against climate change; in contrast, labor's failure to pressure the President on the Employee Free Choice Act (EFCA) resulted in unions spending over $200 million in the 2008 national elections without even getting a Senate vote on their top legislative priority.
Rising National Activism
When I wrote the original edition of The Activist's Handbook, activists were far more likely to be involved in neighborhood struggles than national campaigns. Now activists fly to various states to work on presidential contests, or make phone calls into swing states from lists provided by groups like MoveOn.org. The Internet, smartphones, Twitter, Instagram, Facebook and dozens of websites connect activists to national campaigns around immigration reform, Keystone, Trayvon Martin and other national struggles in a way that was not possible even a decade ago.
I discuss in my new book how teachers and parents have built a strong national campaign to resist the elite and corporate driven effort to privatize the nation's public schools. I also describe how the Tea Party "nationalized" a Town Hall strategy in August 2009 that not only set back health care reform but sparked the GOP takeover of the House in the November 2010 elections.
It's sounds hard to believe, but the influential national political mobilizing site DailyKos only began in 2002, and the Huffington Post and YouTube in 2005. Activists now have so many tools to connect to national campaigns that, as I point out in my new book, it is now state campaigns that need mobilizing help; that's why California's Courage Campaign is such an important model.
My new book shows that local activism remains strong. As San Francisco demonstrated in both its historic Section 504 disability rights protests and in reigniting the battle for marriage equality, acting locally can bring change nationally. And local and state activism is typically the best strategy for impacting Congress members, Senators and even a President; that's how environmental activists won the Clean Air Act fight and why the immigrant rights marches of spring 2006 were particularly powerful by their occurring in so many cities where such mass protests were unique.
Harnessing the Power of Online Activism
I also argue that while the Internet and social media have greatly expanded the activist toolkit, many activists and progressive organizations fail to effectively use these new tools. Too many use them as a substitute for traditional organizing or direct action, rather than as a supplement to such tried and true strategies.
I discuss in my new book how Van Jones and James Rucker used colorofchange.org to bring national attention to the mistreatment of five African-American students in the small town of Jena, Louisiana. Change.org did the same to bring attention to Trayvon Martin's killing. In both cases online activism was coupled with mobilizing on the ground, which is how new media tools are best used.
Yet a massive online petition around Ugandan Joseph Kony lacked such on-the-ground activism, and confused the underlying political issue. For too many activists the test has become the number of online signatures obtained on petitions rather than whether this strategy is actually furthering the underlying goal.
Past Victories Offer Roadmap for Success
I have always believed that successful activist campaigns provide a roadmap for future struggles. But the mainstream media rarely credits activists' movements with winning struggles against big moneyed interests. This has left many activists unaware of these victories and unable to use the lessons of these successes to their own struggles.
Young people new to activism often lack knowledge of past winning campaigns. That's why the new edition has a chapter chronicling successful student activism, whose rise in the past 15 years has largely been ignored by the traditional media.
Contrary to those who believe big money always win, I offer many examples of people and organizations winning social justice campaigns against overwhelming odds. I also show why potentially winning campaigns failed due to strategic errors.
If you enjoy my writing in BeyondChron, you will definitely find the book worthwhile. And please contact me after you read it to give your feedback. The new edition will hopefully build activists' enthusiasm for winning their own struggles, adding to their confidence that they too can harness grassroots power to win positive change.
The book is available from the UC Press website, Amazon, and from bookstores and other online retailers.
(Randy Shaw is Editor of BeyondChron, where this post first appeared. His post is republished with permission.)

Award-Winning Reporter David Sirota to Lead National Investigative Desk on Inequality for Capital & Main
The New York Times has credited Sirota's Wall Street reporting for showing "that secrecy can hide high fees, low returns, excess risk and the identity of politically connected dealmakers."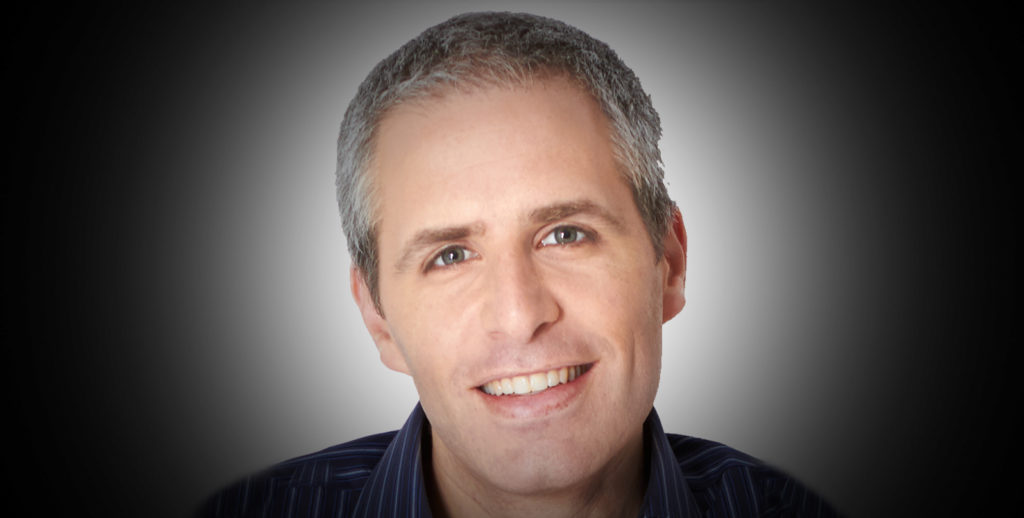 LOS ANGELES — Capital & Main announced today that award-winning reporter David Sirota will lead a new national investigative desk for the California-based publication. His coverage will focus on the country's historically high level of economic inequality, and the role of Wall Street, the private sector and government policy in perpetuating income disparity.
"I am thrilled to join one of the most promising young investigative publications in the country," said Sirota. "There has never been a greater need for aggressive nonpartisan reporting that scrutinizes how corporations, lawmakers and the super-rich wield political and economic power. Capital & Main has established a reputation as an intrepid source of hard-hitting investigative reporting. I am excited to expand their capacity to shine a spotlight on how and why America now has the highest level of economic inequality in the country's modern history."
Sirota will join Capital & Main as a full-time reporter this summer, and prior to that will consult with the publication on editorial content and partnerships. The new position was made possible in part by a grant from the Jonathan Logan Family Foundation in Oakland, CA.
Capital & Main is a non-profit publication founded in 2013 and its reporting has been co-published by (among others) The Atlantic, Time, The Guardian, Reuters, The Daily Beast, Slate, Grist, Fast Company, The Huffington Post and Newsweek. Capital & Main's reporting has won recognition from the Society of American Business Editors & Writers, the Southern California Journalism Awards and the Best of the West contest. Its reporters have been featured on (among others) PRI's The World, WNYC's The Takeaway, as well as on programs on KQED and KCRW.
Sirota has reported extensively on the relationship between money and politics, and has gained a reputation as a journalist willing to scrutinize public officials of both parties. During his career, he has become one of American journalism's most authoritative experts on complex financial systems including taxes, hedge funds, private equity and public pensions. He is a two-time winner of the Best in Business award from SABEW – most recently for his coverage of the 2017 Republican tax bill and its controversial "Corker kickback" provision. Before that, he won recognition from the Columbia Journalism Review for his reporting on how conflicts of interest shaped how Democratic Gov. Dan Malloy's administration oversaw a proposed health-care merger. Sirota has also won Ithaca College's Izzy Award and has been a finalist for UCLA's Gerald R. Loeb Award and Syracuse University's Mirror Award.
The New York Times has credited Sirota's Wall Street reporting for showing "that secrecy can hide high fees, low returns, excess risk and the identity of politically connected dealmakers." In one of its awards, SABEW said Sirota has produced "original, tenacious reporting that displayed a mastery of scouring documents, analyzing data and holding public officials accountable." The legendary late columnist Molly Ivins said, "Sirota is a new-generation populist who instinctively understands that the only real questions are 'Who's getting screwed?' and 'Who's doing the screwing?'"
"David Sirota is one of the finest investigative reporters in the country, and he promises to take Capital & Main's reporting on inequality and related issues to a whole different level," said Capital & Main board member Rick Wartzman, a former Wall Street Journal reporter, Los Angeles Times business editor and the author of four books, including The End of Loyalty: The Rise and Fall of Good Jobs in America. "David's fearless approach to holding the powerful to account is precisely what we need at this moment in time."
From 2014 to 2018 Sirota led International Business Times' investigative reporting team, where he broke major stories on how President Trump's top adviser evades ethics laws as he shapes policies that could enrich his firm; CFPB chief Mick Mulvaney's ties to the financial industry — and how he pressured regulators to back off predatory lending rules at the same time he was raking in cash from payday lenders; how Equifax lobbied against consumer protection rules just before its huge data breach; and how chemical companies that spewed toxins after Hurricane Harvey had worked to reduce safety regulations in the lead-up to the disaster.
In 2014, Sirota's investigative series for PandoDaily about public broadcasting compelled a PBS flagship station to return a $3.5 million contribution from a hedge fund billionaire. That same year, Sirota's investigative reporting about pensions for PandoDaily and then for International Business Times led the New Jersey state government to open a formal pay-to-play investigation and to divest state holdings in a venture capital firm. Sirota's reporting for International Business Times also led San Francisco officials to delay a proposed $3 billion investment in hedge funds.
"We have been longtime admirers of David's work, and couldn't imagine a better fit for our reporting on inequality," said Capital & Main publisher Danny Feingold. "David will give us the capacity to break important national stories on one of the country's great existential threats."
Sirota is also the author of two New York Times best-selling books, Hostile Takeover and The Uprising, as well as Back to Our Future, which became the basis for the National Geographic Channel's miniseries "The '80s: The Decade that Made Us." He appears frequently on MSNBC and CNN, and is the host of a podcast on economic, political and social issues.