After the Vote: Californians Choose to Speed Up, Not Abolish, Death Penalty
With financial backing from law enforcement groups, the California death penalty is not only preserved, but will be sped up for inmates awaiting execution.
San Quentin, home to California's death row.
On Tuesday, California voters elected to preserve the death penalty for the state's worst offenders — and to speed up the execution process for inmates on death row.
Two ballot measures had targeted capital punishment. The first, Prop. 62, sought to replace the death penalty with life in prison without the possibility of parole. That measure failed, by a 54-46 percent margin.
"The outcome of the election does not change the fact that California's death penalty is broken beyond repair and remains a sentence 'in name only,'" Matt Cherry, campaign manager for Proposition 62, told Associated Press. "The high costs will continue to add up, the backlog of cases will continue to mount and the stories of injustice will continue to be heard. We are confident California's failed death penalty will one day come to an end, either from voters or through the courts."
The second measure, Prop. 66, sought to expedite the process by which death row inmates are executed. That measure won with just under 51 percent of the vote. Ironically, Prop. 62's appearance on the ballot may have triggered the counter-measure, Prop. 66 – whose victory could speed up executions.
It was a big victory for California death penalty supporters, who had argued that the system is a much needed punishment for the "worst of the worst" offenders, and that the execution process in California is currently too lengthy and expensive. The official campaign slogan was "Mend, Don't End, California's Death Penalty."
"California voters have spoken loud and clear that they want to keep the death penalty intact," said Anne Marie Schubert, the Sacramento County District Attorney and the co-chair of the Mend, Don't End the Death Penalty campaign, in a statement. "This is the ninth time California voters have voted in favor of keeping the death penalty for the most heinous killers…I thank all of our supporters and will continue to fight for justice on behalf of victims to ensure that our death penalty works as the voters intend."
With over 700 inmates currently awaiting execution, California has more inmates on death row than any other state. However, only 13 prisoners have been executed since 1978, and no executions have been carried out since 2006.
"We all know California's death penalty system is broken," the official argument against Prop 62 explained. "Death row inmates are now able to file one frivolous appeal after another, denying justice."
In the lead-up to the vote, law enforcement groups became the most vocal — and financially well-backed — group to publicly call for preservation of the death penalty. These groups published numerous advertising campaigns to maintain support of the death penalty, even though a nationwide survey of police chiefs found that most chiefs don't believe the death penalty actually deters the most violent criminals.
Nationwide, recent polls have shown a decrease in popular support for capital punishment. Right now, only about 49 percent of Americans favor the death penalty.
Supporters of the abolition of the death penalty have argued that the California death penalty system is too expensive and broken, and that even this new legislation won't fix any real problems related to crime.
---
Photo by Jjz3d83
After the Vote: Porn Breathes Easier With Prop. 60 Defeat
Proposition 60's decisive, 54-46 percent loss was equal parts surprising and depressing to its backers, particularly the Hollywood-based AIDS Healthcare Foundation, which had put the initiative on the ballot.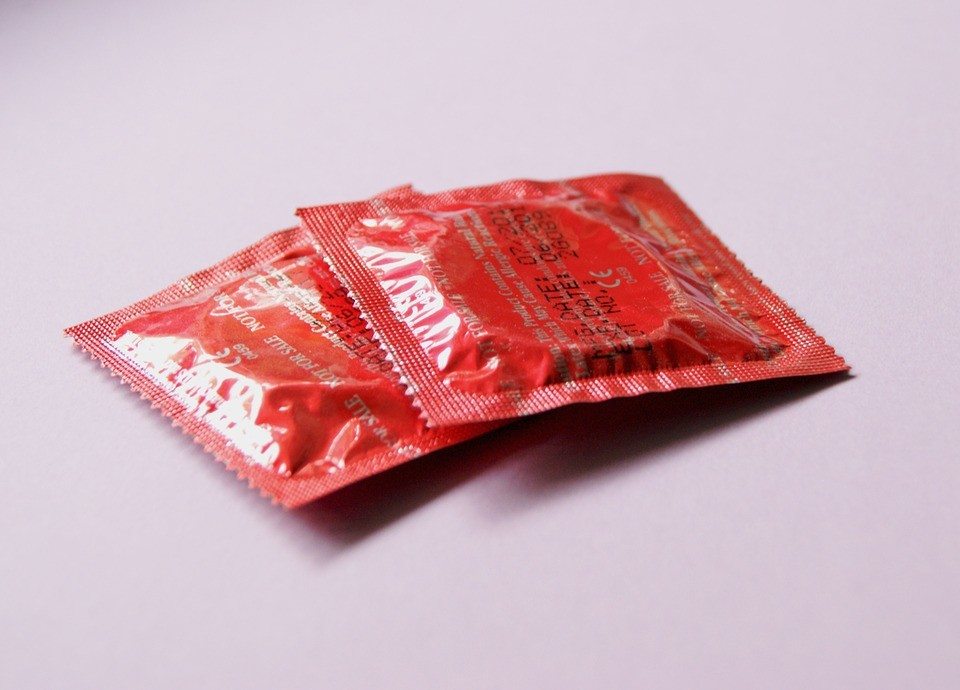 Proposition 60's decisive, 54-46 percent loss was equal parts surprising and depressing to its backers, particularly the Hollywood-based AIDS Healthcare Foundation, which had put the initiative on the ballot.
Prop. 60 would have required male adult-film actors to wear condoms during the shooting of sexual intercourse scenes. It would also have required producers to pay for performers' vaccinations, testing and medical exams related to sexually transmitted diseases (STDs). And adult film producers would have had to obtain health licenses and post condom requirements.
Prop. 60 would also have closed loopholes in a California health and safety rule in effect since 1992, and which requires adult film performers to wear condoms in explicit sex scenes. But AHF communications director Ged Kenslea told Capital & Main the rule is routinely ignored by producers.
"This was not an anti-porn measure, it was a measure to give workers in adult films a measure of protection by ordering condoms to be used," Kenslea said. Violations of Prop. 60's provisions would have been handled by Cal OSHA, which already handles safety issues on adult filming sets, but only if a complaint is first lodged.
At AHF's headquarters on election night, there was a funereal air that spread as the hours ticked by, dampening the spirits at their election night party, as people anxiously tracked the returns for Prop. 60, 61 (which AHF had also put on the ballot) on TV screens, laptops and tablets.
Kenslea bemoaned the logic employed by the No side to challenge the need for condom use in sex scenes, since adult film performers receive testing for STDs.
"Condom use is preventative," Kenslea emphasized.
The reasons why Prop. 60 lost are still unclear, but had little to do with money spent by the No side.
In fact, the Yes on 60 campaign received a total of $4.6 million in contributions, all of it from AHF. Meanwhile, the No side took in only $543,285, mostly from adult film producers and production companies, according to the Secretary of State.
"We won the campaign because Prop. 60 was initially portrayed as a worker safety issue," Mike Stabile, a spokesperson for the No on 60 campaign, told Capital & Main. "But that became increasingly hard to defend when the performers became the base of the opposition."
The No side did receive support from some editorial boards around the state but it ran few, if any TV spots and did no mailings of any consequence.
"We were outspent 10 to 1, so we didn't have the money to run a traditional campaign with TV spots and mailings," Stabile continued. "So we banded together with our coalition partners and the performers, and in the last two months of the campaign we saw the poll numbers flip, because voters recognized this was a deeply flawed initiative."
Meanwhile the Yes side did run a small number of TV spots. It was a deliberate strategy employed by the campaign, according to Kenslea, because "we didn't want to run a lot of spots which could seem to legitimize the No side's positions."
In the end, the Yes side could only muster support in four Southern California counties: Los Angeles, San Bernardino, Riverside and Imperial, according to the Secretary of State. And those margins of victory were not nearly enough to overcome the No votes in the other 54 counties.