Activists Push Los Angeles to Hold Its Bank Accountable
A coalition of elected officials, local residents and community leaders are encouraging Los Angeles' City Council to require that any bank it does business with not engage in the kinds of unethical practices that helped mire the city's current bank, Wells Fargo, in scandal.

Photo: David Paul Morris/Bloomberg via Getty Images
A broad coalition of elected officials, local residents and community leaders are encouraging the Los Angeles City Council to require that any bank it does business with not engage in the kinds of unethical practices that helped mire the city's current bank, Wells Fargo, in scandal. The San Francisco-based financial services giant has been rocked by revelations that its employees created as many as 3.5 million accounts nationwide without customers' knowledge or consent. With a payroll services contract between the city and Wells Fargo about to expire, activists see this as the best opportunity in decades to demand accountability from any bank that contracts with L.A.
On August 17, the L.A. Community Review Board on Responsible Banking met at Gilead Missionary Baptist Church in South Los Angeles to examine ways to implement responsible banking practices that might help restore residents' confidence in who the city banks with.
"The city does not have to do business with banks that hurt workers and customers in our communities," U.S. Representative Maxine Waters told the panel and audience members.
Next week the City Council's Budget and Finance Committee may consider adding new language to the Responsible Banking Ordinance, which the council passed in 2012 but never officially implemented. Addressing issues stemming from the 2008 financial crisis, the 2012 RBO included language for disclosure, and an annual ranking report that the city could use to give more business to a responsible bank, or take business away from an irresponsible bank.
Defining "responsible" and "values-based" is contentious, and advocates say they have been pushing for the strongest language possible to define these terms in the RBO's new version. And they want that language to be part of the request for proposal (RFP) for all banking services. The final RFP for the city's payroll services is expected to be released in December or January. The language in the RBO would also cover banking services, including investments and bonds/underwriting when those contracts are up for review.
"Our point of leverage is during the RFP selection process, which is right now," says Maria Loya, Los Angeles Policy Director with the Committee for Better Banks, one of the lead organizations pushing for new ordinance language.
"The city has never submitted a ranking report card since 2012," Loya said, echoing fears of many advocates that the city might be reluctant to hold its banking partners accountable.
Coming out of the August meeting at Gilead Church, the Community Review Board on Responsible Banking has released a report with specifics on what it wants – and doesn't want – in the city's banking partners. Among other recommendations, the board wants L.A. to give preference to banks that emphasize collective customer service rather than sales goals. And they want the city to contract with banks that don't use sales performance as a factor in employee discipline or termination.
Advocates emphasize that aggressive sales quotas led to the Wells Fargo scandal.
"Commercial banking contracts are usually awarded to the lowest bidder," Anastasia Christman, senior policy analyst at the National Employment Law Project told Capital & Main. "But a city can absolutely judge [a bank] with a values-based approach when choosing a partner to handle its assets and banking contracts, not just fiduciary."
Earlier this year Wells Fargo agreed to pay $142 million in a bevy of class-action lawsuits for opening the unwanted and unauthorized accounts. It also agreed to pay $50 million to the city and county of L.A. in a lawsuit filed in 2015 by Los Angeles City Attorney Mike Feuer. The bank had stopped using sales quotas last year, but industry insiders say the practice of predatory sales quotas continues unabated at other banks.
For its 2016 report, "Banking on the Hard Sell," the National Employment Law Project analyzed interviews with bank workers in branches and call centers across the country, including Wells Fargo, Bank of America, J.P. Morgan and others. Employees testified to a culture of aggressive sales goals, and explained common practices like "sandbagging" (processing customer account applications on the days they count the most towards a quota), "gaming" (opening accounts at any cost to meet a target) and "pinning" (assigning new PIN codes unbeknownst to customers to help add on products later). It's those practices that the L.A. Community Review Board on Responsible Banking says should be unacceptable in a city's banking partner.
One group behind the suggested new language for the RBO is the Alliance of Californians for Community Empowerment (ACCE). Several ACCE members testified at Gilead Church last month that they were either directly impacted by big banks, or as bank employees, perpetrated those actions. They claimed that huge bank profits come at the expense of seniors, low-income families, people of color and immigrants who are often targeted for unnecessary products.
Ruth Landaverde was a credit manager for Wells Fargo Financial in Palmdale, California in 2009 and 2010. She told Capital & Main that putting strong social responsibility language in the city's banking RFP was a personal issue for her.
"I saw the impact the bank's policies were having on customers and other employees," she said.
Landaverde said she was required to cold-call customers with marginal or bad credit and tell them they were approved for credit cards at a very high interest rate. "We had to keep calling the clients and pressure them. We had clients come down to the branch and say 'please stop calling me.' But we would get written up if we didn't hit our sales goals, and this was during the recession. We had to stay and work after hours to make more calls and hit our numbers."
Landaverde said her tasks involved debt consolidation and refinancing, so she couldn't open new accounts. "But I know some branch managers opened accounts without the clients' knowledge."
She added that the city's RFP needs "strong and specific language" to prevent such sales goals and to protect bank whistleblowers.
Paulina Gonzalez, executive director of the California Reinvestment Coalition, said that, at a minimum, a city should choose a bank that does no harm to the community.
"The city should also consider how much a bank is reinvesting in a community, through business loans and other products. This is an opportunity for the city of L.A. to define what is responsible banking."
Gonzalez added that, while Los Angeles hasn't yet considered "values" when choosing a bank, there is precedent for doing so with other contractors. In 2000, the city adopted an ordinance requiring bidders to respond to a "Responsible Contractor Questionnaire," and answer questions relative not only to financial resources and technical qualifications but a "satisfactory record of business integrity."
Other cities are using social responsibility as a bargaining chip with its banking partners. Earlier this year both Seattle and Davis, California, pulled billions of dollars of business from Wells Fargo over the bank's financing of the Dakota Access Pipeline.
On Tuesday, ACCE members and other activists paid a visit to City Council members and staffers to lobby them on the language of the ordinance ahead of a hearing in the budget and finance committee next week. Maria Loya learned that big banks, including Wells Fargo and Bank of America, have also been lobbying hard against strong and specific language in the responsible banking ordinance.
"We've been hearing that the banks are telling the City Council that they need sales goals to function like every business," said Loya. "But we say banks are different than a shoe store or other retailer because their products carry huge debt."
Wells Fargo and Bank of America were contacted for this story but they declined to comment on responsible banking ordinances.
Loya added that she and other responsible-banking advocates were concerned to learn that the city's Department of Finance has already posted a banking report on the city's website without any definition for sound responsible banking. "This is not a good sign," Loya observed. "It says that the city may be content to keep doing business as usual."
As of publication time, it was still not clear whether the RBO language would be on the agenda of Monday's Budget and Finance Committee meeting.
---
Copyright Capital & Main

Reality Check: CalChamber's "Job Killer" Bills Actually Create Jobs
CalChamber won't say how many jobs on its Job Killer list would be eliminated by proposed environmental and workplace protection bills — or even how such legislation would eliminate them.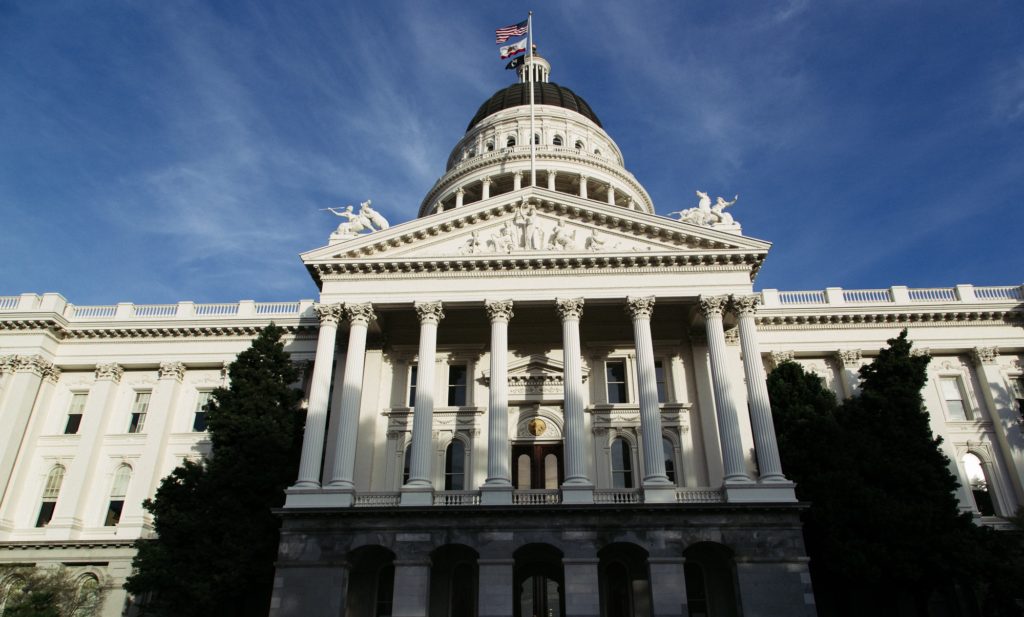 Shortly after Lorena Gonzalez Fletcher assumed office in the California Assembly in 2013, her work started getting a special kind of attention. Every year for more than 20 years, the pro-business lobbyists at the California Chamber of Commerce have put out a list of bills CalChamber considers "job killers" — proposed laws that, it contends, would so burden business owners that they'd presumably start firing workers, or at least cease to hire new ones. Among the bills to make the list during Gonzalez Fletcher's first legislative session was one of her own: A measure ordering employers to grant one hour sick leave for every 30 hours worked.
---
Even Democrats who supported sick-leave legislation feared the Chamber's wrath.
---
The Chamber's influence has historically been persuasive in Sacramento; by its own reckoning, it has managed to kill 92 percent of the bills named on its annual list. In the two years before Gonzalez Fletcher (D-San Diego) took office, only five of 70 so-called "job-killer" bills were passed into law. Even Democrats who supported sick-leave legislation so feared the Chamber's wrath that they urged the new Assemblywoman to modify her bill to be more business-friendly.
"People said to me, 'You have to work with the Chamber and get them to remove that title.' I said 'Why?' I come from organized labor and represent a working class district. They're going to oppose whatever I do."
The Assembly and Senate did make some changes to the bill to make it less onerous for business owners. But its basic premise remained intact, all the way to Gov. Jerry Brown's desk. In August 2014, California extended the nation's largest expansion of paid sick leave benefits to workers. "We caught up to the rest of the world," Gonzalez Fletcher says.
In the years since, Gonzalez Fletcher has become known for sponsoring bills that end up in the Chamber's cross-hairs. In 2016, she carried a bill to grant overtime to farm workers, correcting part of a 77-year-old law that cut farm workers out of federal labor standards. Brown signed it into law that September. The year before, she successfully pushed through a law to require grocery stores to retain workers for 90 days after they changed ownership.
"That was my favorite one they called a job killer," Gonzalez Fletcher says. "It was literally a bill to save workers' jobs."
California has often been a target of scorn for its stringent regulations, mostly from pro-growth conservatives who see any law that restrains business, be it worker protections or environmental controls, as inimical to economic success. And to be fair, new laws and market forces sometimes do affect jobs. The state's singular climate laws, which set accelerating greenhouse-gas emission standards for electrical utilities and industries, have undoubtedly forced coal-fired power plants in Utah, Arizona and Nevada to shut down over time, eliminating jobs as operations wind down. One bill on the California Chamber's list, to permanently close SoCalGas' troubled Aliso Canyon storage facility, which blew a catastrophic leak in 2015, would necessarily uproot a certain number of workers were it to pass.
But just as some jobs go away in one market sector, other ones arise in another. "When you're transitioning, there is a loss in traditional jobs, and then there's growth in non-traditional jobs," says Mary Leslie, president of the Los Angeles Business Council, which works toward corporate sustainability. "Then those jobs become the jobs of the future." After the legislature passed the Global Warming Solutions Act of 2006, for instance, building owners in the state made investments in energy efficiency — one of the easiest ways for a company to reduce resource use and emissions.
"That created a whole industry around energy efficiency," Leslie says. And far from killing jobs, that industry helped businesses save money on their utility bills, potentially creating revenue for new hires. "Now that they've made the switch, they won't go back."
California also has more jobs in the solar industry than does any other state, thanks to a cluster of state climate laws and incentives — 86,414 jobs, according to the Solar Foundation's 2017 National Solar Jobs Census. That's down from 100,050 in 2016, but California still holds more than a third of the nation's solar jobs. "Distributed [rooftop] solar has helped fill the gap that was left after the recession in Los Angeles," Leslie says. "We saw people start new companies, become successful business people."
In fact, all of California's climate laws continue to show up on various job-killers lists. A bill in this legislative session that would ban the registration of gas and diesel vehicles by 2040 has also been tarred by the Chamber, even though the state's promotion of clean vehicles has given rise to not just jobs but whole new businesses. And even while some of those businesses, including Tesla and Lucid Motors, have located at least some manufacturing facilities outside of highly regulated California, they have indisputably created jobs.
Since the climate laws have been in effect, California's economy outpaced the nation's by seven percent between 2008 and 2016. That economic growth would seem to contradict the California Chamber's 2012 claim that California "can't be a leader in the global economy if it interferes in the global marketplace."
"It's time for them to come up with a new rap," Leslie says. "They're starting to sound like dinosaurs."
Other bills on the Chamber's current list have less to do with jobs and economic growth than they do with economic justice and fairness. One, by Assemblywoman Eloise Reyes (D-San Bernardino), would give residents of disadvantaged communities advance notice of industrial development projects slated for their neighborhoods, with the intent of ending discrimination in the siting of polluting facilities. (Reyes has modified the bill enough for the Chamber to strike it from the list, but it still opposes the measure.) Another, by the Assembly's Al Muratsuchi (D-Torrance), would protect hotel workers against violence and harassment. Still another would forbid employers from punishing workers who use cannabis for medical purposes.
This year, Gonzalez Fletcher is pushing a bill that would end forced arbitration agreements between employers and their workers. "When you disempower individuals, it allows companies to be bad actors," she says.
How precisely these bills would kill jobs, and exactly how many would die, the California Chamber doesn't specify. (No one from the organization responded to interview requests.) "They never come into the legislature with estimates of projected job losses" based on any research, Gonzalez Fletcher says. "They haven't shown how any of the policies they've opposed have resulted in a single job loss." Meanwhile, the Chamber stands behind policies that are known job killers, such as increased automation in the workplace.
Gonzalez Fletcher suggests that perhaps it's time to change the list's title. "If you want to call it the 'Profit Reduction for the One Percent' list, that's fine," she says. "Just be honest with your label."
---
Copyright Capital & Main