Woody Guthrie's Los Angeles
Woody Guthrie — who wrote more than 3,000 songs and is best known for "This Land Is Your Land," often considered America's alternative national anthem — had his first big break and taste of success while living in Los Angeles from 1937 to 1940. His experiences in South California during the Depression inspired his radical views about social and political conditions. He wrote songs about families facing foreclosure by unscrupulous banks, migrant Mexican farm workers exploited by agribusiness, and politicians who turned a blind eye to the widespread suffering — topics that unfortunately still resonate today. He also penned patriotic songs about America's promise and its natural beauty, and angry songs encouraging Americans to organize unions and protest against injustice.
On Saturday, Los Angeles will celebrate Guthrie's life and legacy, part of a nationwide year-long series of conferences, concerts, and museum exhibits sponsored by the Los Angeles-based Grammy Museum and the New York-based Woody Guthrie Archives. The local events include a day-long conference at the University of Southern California and a concert at Club Nokia at LA Live with Jackson Browne, David Crosby and Graham Nash, Tom Morello, Dawes, Kris Kristofferson, Ramblin' Jack Elliott, and the duo Johnny Irion and Sarah Lee Guthrie (Woody's granddaughter).
This local embrace of Guthrie as a favorite son — where he developed his craft before becoming a national icon — is long overdue. The City Council even recently named the intersection of Fifth and Main streets in downtown LA not far from Skid Row as "Woody Guthrie Square."
Born on July 14, 1912, in Okemah, Oklahoma, Guthrie joined the exodus of an estimated 400,000 farmers and jobless workers forced by drought, dust storms, and the Depression to head west in search of work. He hitchhiked and rode freight trains, earning money painting signs, playing guitar, and singing in the streets and saloons along the way, before arriving, broke, in Los Angeles in 1937.
While living at first in a quarter-a-night Skid Row hotel, and later with relatives in Glendale, Guthrie sang in the streets and bars, and took odd jobs, to make ends meet. He eventually landed a gig on a local radio station, KFVD, singing cowboy songs, hillbilly tunes, religious hymns, and old-time ballads. He initially performed with his cousin Jack, but found a larger audience — with two shows a day, six days a week — when he joined forces with Maxine Crissman, known as "Lefty Lou".
Guthrie gradually began adding his own compositions and political commentary. He sang and talked about corrupt politicians, lawyers, and businessmen. He praised the people who were fighting for the rights of migrant workers. Their radio listeners included many transplanted Texans and Oklahomans ("Okies") who were living in Los Angeles and in makeshift shelters in Southern California's migrant camps and enjoyed hearing songs and stories that reminded them of their homes. The station began receiving a steady stream of letters from listeners praising Woody and "Lefty Lou." Their on-air success led to bookings at local rodeos and other events.
When "Lefty Lou" fell ill and could no longer continue to perform, Frank Burke, the station's owner, offered Woody his own half-hour program once a day for a dollar a day. Glad to be getting paid to sing his songs, Guthrie agreed.
While working at KFVD, Guthrie met Ed Robbin, an editor for People's World, the Communist Party's West Coast paper, and actor Will Geer, another left-wing activist, who introduced him to the local radical scene. Robbin helped Guthrie get bookings entertaining at local benefits (some at the homes of Hollywood stars) to raise money for striking workers and other left-wing causes. Geer traveled with Guthrie to support union organizing drives among cannery workers, cotton pickers, and construction workers throughout California. He also sang at the New Deal's government agricultural camps that provided a handful of migrant workers with food, safe water, and decent housing.
Guthrie's songs from that period — including "I Ain't Got No Home," "Goin' Down the Road Feelin' Bad," "Talking Dust Bowl Blues," "Hard Ain't It Hard," "Hard Travelin'," "Dust Bowl Refugee," "So Long It's Been Good to Know You," and "Tom Joad" (based on the hero of John Steinbeck's 1939 novel about California's migrant workers, The Grapes of Wrath) — reflected his growing mission to give a voice to the disenfranchised. An advertisement for one of Guthrie's Los Angeles concerts promised that he would sing "songs of the common people dedicated to Skid Road and Dust Bowl Refugees."
Many of his songs exposed the harsh conditions facing California's working class families lured to California by the promise of jobs, sunshine, and abundance. In "Do Re Mi," he wrote about the Los Angeles Police Department's illegal blockade at the California border — hundreds of miles outside its jurisdiction — to stop Dust Bowl migrants from entering the state unless they had fifty dollars or could prove they already had a job.
California is a garden of Eden,
A paradise to live in or see;
But believe it or not,
you won't find it so hot
If you ain't got the do re mi.
In "Pretty Boy Floyd," Guthrie portrayed the real-life outlaw as a Robin Hood character, contrasting him to the bankers and businessmen who exploit workers and foreclose on families' farms and homes: "Yes, as through this world I've wandered / I've seen lots of funny men / Some will rob you with a six-gun / And some with a fountain pen."
In "Christ for President," the deeply religious Guthrie wrote that "The only way we can ever beat/These crooked politician men/Is to run the money changers out of the temple/Put the Carpenter in." In another stanza, he observed: "Every year we waste enough/To feed the ones who starve/We build our civilization up/And we shoot it down with wars."
When a 1938 huge flood destroyed nearly 5,600 homes in Los Angeles, Orange and Riverside counties, Guthrie's Glendale neighbors told him about an earlier torrential downpour, on January 1, 1934, that resulted in mud, rocks and trees sliding down the San Gabriel Mountains' steep canyons and devastated Glendale, Montrose, Burbank, Flintridge, Tujunga, and La Crescenta. His solemn ballad, "Los Angeles New Year's Flood," described the disaster that destroyed over 600 homes, and left at least 100 people dead, including many recent migrants.
Oh, my friends, do you remember?
On that fatal New Year's night
The lights of old Los Angeles
Were a flick'ring, Oh, so bright.
A cloud burst hit our city
And it swept away our homes;
It swept away our loved ones
In that fatal New Years flood.
In the summer and fall of 1938, Guthrie took a break from his radio show to become the "hobo correspondent" for The Light, a newspaper started by KFVD's owner to promote the Democrats' progressive candidate for governor, Culbert Olson, who — despite opposition from business, growers, and most newspapers — eventually won the election. Guthrie wrote about the miserable living conditions facing unemployed squatters around Bakersfield and the San Joaquin Valley and the abuses perpetrated by police, sheriffs deputies, and private vigilantes on homeless men and striking workers. That year he also volunteered in local reformers' successful recall campaign that ousted the corrupt Los Angeles Mayor Frank Shaw and elected judge Fletcher Bowron to replace him.
The next year, having returned to KFVD, Guthrie began writing a daily column, usually just one or two paragraphs, called "Woody Sez," for People's World, and drawing occasional cartoons, commenting on the news of the day. "I ain't a Communist necessarily," he wrote in one column, "but I been in the red all my life." In another column, he observed, "A policeman will jest stand there an let a banker rob a farmer, or a finance man rob a workin man. But if a farmer robs a banker — you would have a hole dern army of cops out a shooting at him."
Always restless, Guthrie moved to New York City in 1940 and was quickly embraced by progressive organizations, artists, writers, musicians, and intellectuals. He performed on radio and developed a loyal following, who admired his homespun wisdom and passion for society's have-nots. Alan Lomax, a musicologist at the Library of Congress, helped Guthrie get a recording contract, leading to the first of his many recordings, the album Dust Bowl Ballads.
Guthrie began writing "This Land Is Your Land" while traveling to New York with his Los Angeles experiences still fresh in his mind. In the song, which he viewed as an answer to Irving Berlin's popular "God Bless America," Guthrie celebrated America's natural beauty and bounty but criticized the country for its failure to share its riches. The lyrics reflect Guthrie's belief that patriotism and support for the underdog were interconnected.
Most Americans know the song's chorus –"This land is your land, this land is my land / From California, to the New York Island / From the redwood forest, to the gulf stream waters / This land was made for you and me" — and perhaps some of the verses about the "ribbon of highways," "sparkling sands," "diamond deserts," and "wheat fields waving." But few people know the two radical verses of the song, which are usually omitted from songbooks and recordings:
As I went walking I saw a sign there
And on the sign it said "No Trespassing"
But on the other side it didn't say nothing
That side was made for you and me.
 In the shadow of the steeple I saw my people
By the relief office I seen my people
As they stood there hungry, I stood there asking
Is this land made for you and me?
While living in New York in 1948, Guthrie was angered by newspaper and radio accounts of a plane crash near Los Gatos Canyon in Fresno County that killed 32 people, including 28 migrant farm workers who were being deported back Mexico. The New York Times story, for example, mentioned the names of the flight crew and the security guard, but simply referred to the other victims as "deportees," who were buried in a mass grave in Fresno. Guthrie's song about the incident — "Plane Wreck at Los Gatos," often known as "Deportee" – expressed his outrage at the mistreatment of Mexican migrants. He gave them symbolic names — "Goodbye to my Juan/Goodbye Rosalita/Adiós, mis amigos/Jesús y María". He protested their exploitation in words that surely resonate today:
Some of us are illegal, and some are not wanted,
Our work contract's out and we have to move on;
Six hundred miles to that Mexican border,
They chase us like outlaws, like rustlers, like thieves.
We died in your hills, we died in your deserts,
We died in your valleys and died on your plains.
We died 'neath your trees and we died in your bushes,
Both sides of the river, we died just the same.
Is this the best way we can grow our big orchards?
Is this the best way we can grow our good fruit?
To fall like dry leaves to rot on my topsoil
And be called by no name except "deportees"?
Saturday's USC conference will examine many aspects of Guthrie's life, music, and politics. It will include several talks about Guthrie's Southern California years and observations by Guthrie biographers Ed Cray (a USC journalism professor) and Robert Santelli (director of the Grammy Museum).
Although Guthrie helped inspire the folk music revival of the late 1950s and 1960s, he was unable to enjoy it or benefit from it financially, because he spent his last decade hospitalized by a debilitating illness, Huntington's chorea, before dying, at age 55, in 1967.
Guthrie's daughter Nora (who oversees the Guthrie Archives) hopes that the centennial celebration will introduce younger Americans not only to Guthrie's music but also to the tradition of linking songs to social protest. A newly-released album, Note Of Hope – A Celebration Of Woody Guthrie, features a diverse group of artists and performers, including Pete Seeger, Jackson Browne, Tom Morello, Ani DiFranco, Studs Terkel, Lou Reed, Van Dyke Parks, Tony Trischka, and Nellie McKay, who have turned many of Guthrie's unpublished songs, poems, and journals into songs and spoken word tributes. Available soon will be a 3-CD box set, also called Woody at 100, that includes some previously unreleased recordings discovered by the Smithsonian Folkways label.
Several new Guthrie biographies have just come out or will soon be published, including Santelli's This Land Is Your Land: Woody Guthrie and the Journey of an American Folk Song, historian Ronald Cohen's Woody Guthrie: Writing America's Songs, and Will Kaufman's Woody Guthrie: American Radical. They follow in the footsteps of Ed Cray's Ramblin' Man: The Life and Times of Woody Guthrie (2006) and Joe Klein's Woody Guthrie: A Life (1980).
Guthrie viewed his music as part of the struggle for social justice and joined forces with many unions and other progressive movements of his time. He painted the words "This Machine Kills Fascists" on his guitar. Many folksingers and rockers — including his friend Seeger, his son Arlo, Bob Dylan, Joan Baez, Phil Ochs, Tom Paxton, Ry Cooder, Bonnie Raitt, John McCutcheon, Bruce Springsteen, Billy Bragg, DiFranco, Browne, and Morello — have followed in Guthrie's political footsteps, recorded his songs, and joined forces with activist movements.
It is a wonderful accident of good timing that the 100th anniversary of Guthrie's birth arrives just as the Occupy Wall Street movement is revitalizing the American Left. Last October, soon after the first protesters descended on Zuccotti Park, singer-songwriter Morello (formerly with Rage Against the Machine) brought his guitar to the encampment to entertain the troops, including a sing-along rendition of "This Land is Your Land." Surely if Guthrie were alive today and living in Los Angeles he'd be writing songs about the growing number of families fighting bank foreclosures, university students protesting tuition increases, workers organizing to win a union voice, and people mobilizing for immigrants rights.
(This feature originally appeared April 10 on the Huffington Post.)
Filmmaker Adam McKay Talks About Dick Cheney and the Imperial Presidency
"Our democracy at its root is about the throne," says the creator of Vice. "But what Cheney tried to do was bring the power back to one person on that throne."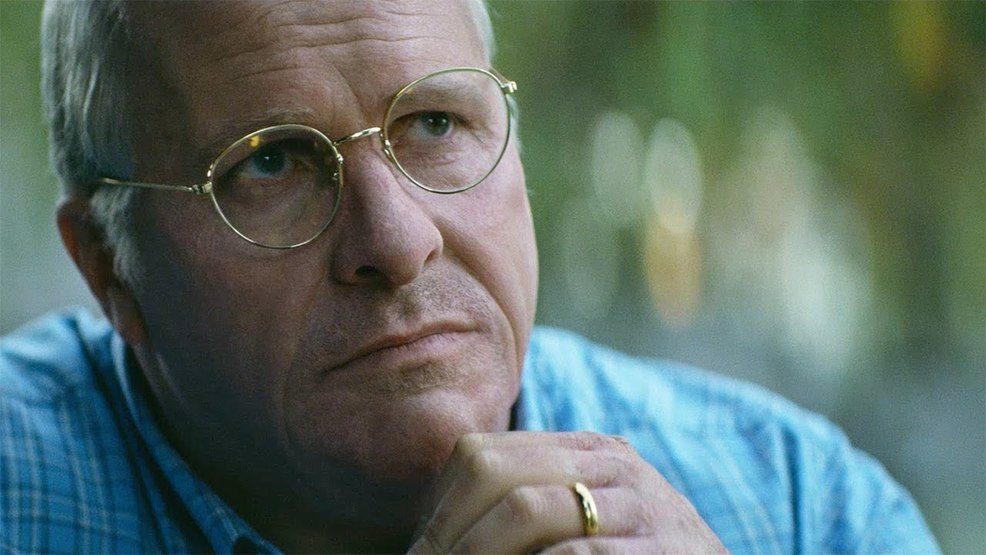 Vice President Dick Cheney quickly faded into the background after leaving the Bush White House in 2009. But while many may not remember the ins and outs of Cheney's record, the recent film Vice argues that he was one of the most powerful and influential architects of the current world, and that Cheney intensified the emergencies facing America today.
Capital & Main reporter David Sirota spoke with Vice screenwriter and director Adam McKay, who had taken on the project after winning an Academy Award for screenwriting on his previous movie, The Big Short.
Vice has been nominated for eight Oscars, including Best Picture — but has also generated its share of controversy. McKay discusses some of the criticism of the film here, along with the twists and turns of the life of Cheney, who rose to become arguably the most potent vice president in American history. The following interview excerpt has been edited for concision and clarity.
---
David Sirota: Do you believe that we are today living in the world that Dick Cheney created?
Adam McKay: Without a doubt, yeah. Trump is a force of charisma, but not in a good way. He's perfect for the 24-hour news cycle — no one knows how to dominate it better than him.
But the actual structural changes that happen to our government, to regulations, to the way we view democracy, to the way the American people interact with government … those changes happened under the hand [of] a grand master of bureaucratic knowledge, Dick Cheney. You look at the Middle East. You look into visions that were widened. I'd definitely go to that period and I say at the center of it, expanding executive power, was Dick Cheney.
There's a scene in the movie where a young Cheney is depicted as not all that partisan — it almost made it seem like him choosing a job with a Democratic or Republican lawmaker was completely random. Is that true to life?
It's not that far off. Cheney's dad was an FDR Democrat. [Dick Cheney] had no interest in politics at all through high school…The first time he really started getting any taste for feet-on-the-floor politics was when he was getting [his] master's up in the University of Wisconsin. He did intern for a Republican, handed out buttons and stuff. We interviewed some people from his early days. He was not an ideologically driven guy.
What he knew was that when he went to D.C. he needed a rocket ship. He needed to get something going. Lynne wasn't entirely happy about him taking this fellowship. She wanted him to get a Ph.D. and become a professor. That was what she always pictured that they would do. So he had to get something going quick when he got to D.C. because he wasn't making any money. And if you wanna get something going quick in the late '60s in Washington, D.C., Donald Rumsfeld was your guy.
What do you think radicalized Dick Cheney and made him such an ideologue?
The first radicalization was just the environment he kind of came of age in, which was the Nixon White House and the Ford White House, which were all about executive power — the imperial presidency. And then his conversation about the unitary executive theory with a young [Antonin] Scalia, who was a lawyer in the Justice Department.
Everything that I found with Cheney goes back to the unitary executive theory. You look at his minority opinion that he wrote on the Iran-Contra affair with David Addington. They actually have several lines in it where they say the president has monarchical-like powers.
The radicalization of Cheney, to me, is two steps. Number one is the political environment he grew up in, [and then] introduction to the unitary executive — [which] was weaponized by 9/11. Especially when he said, "Give me all the unfiltered intelligence." A lot of Washington insiders said, "Anyone who would do that — [it] would drive them crazy." One guy described it as like "listening to Led Zeppelin full volume, 24 hours a day."
So I think he was already an extreme right-winger who then came into collision course with this very traumatic event, 9/11.
Your movie depicts Cheney as motivated by the acquisition of power — but do you believe he had specific policy goals beyond that?
As far as policy goals go, war is the key to being able to use these sorts of unparalleled powers. Some legal scholars would call [these] insane powers. So I always felt like Cheney was putting together these pieces of power to expand his own power … which I do believe made him a power addict … His wife's desire for power, and by extension, America's desire for power, which did fit neatly with the neocons.
But I also think invading Iraq did two things. It activated the unitary executive theory — [if] writings from the DOJ [Department of Justice] that came about at that time were filled with references to the unitary executive theory.
And yes, the oil too, was a part of it. Cheney also is an oil guy. He grew up in an oil state, Wyoming That was his whole life. All his friends are oil guys. I always look at Cheney as a right-hand man, and I think that he serves power: Sometimes that power is oil barons, other times that power is a presidency — the notion of a powerful presidency.
So I think Iraq was sort of a mishmash of ideas. I think it was unitary executive and I think it was definitely oil, and I think it was most of all expansion of executive power and a show of force to the world.
What are the most significant and lasting parts of Cheney's legacy?
I would just say in general, those eight years of Bush and Cheney were so dispiriting that they made a lot of people kind of give up on government. And the fact that we can't fix something that really can be improved pretty easily and pretty quickly, like the opioid epidemic or like gun safety laws. Those are things that 30, 40 years ago we would've had bills passed on the issue. We would've seen fewer deaths within a year, within two years. Even the assault weapon ban, you saw deaths go down after that…
Then, obviously, the Middle East is just a wreck. Our friend, Adam Davidson, had a friend of his, a journalist, go to Iraq recently and come back and just say, "It's awful. It's completely undone." And obviously, with what happened in Syria, ISIS, all that kind of stuff. Those are the clear, kind of bad effects of Cheney and I would say the rise of this particular form of the Republican Party.
Much of your film resurrects events that have been forgotten in the American psyche, because we have this tendency to venerate leaders the moment they leave office. It's as if presidents and their administrations suddenly get immunity from retrospective scrutiny. Why do you think that is?
I feel a lot of this goes back to the pardoning of Nixon. That's a bad, bad thing. I think he should've done some time. I think it's important to not imbue these leaders with king-like mystical properties. Do you remember Jerry Lewis saying, "We should never criticize the president"?
I think we just like the idea of powerful people. We like the idea of a king. We like the idea of these celebrities that get treated like kings. Why did the Bushes keep getting elected to office? Why did the Kennedys keep getting elected to office after several of them did pretty terrible things? We just like that idea. We like the idea that some people's blood is more special than ours. I don't know why. It's really deranged…
Our democracy at its root is about the throne. What they tried to do with the Constitution, the original people that wrote it, was break up the power so you don't have one crazy guy sitting in the throne. But what Cheney tried to do was bring the power back to one person on that throne…
I guess my answer is democracy is still really new, and clearly it's not going well right now. And I think we're going to have to have a whole moment where we look at it and fix a bunch of stuff because parts of it aren't working too well.
Many people say Donald Trump's administration is the worst in American history. After doing a movie on Cheney and the Bush administration, do you agree?
Everyone wants things to be ranked and compared to each other. The real answer is that there is a safe that was filled with diamonds that represent our democracy and checks and balances. They couldn't get a goon like Donald Trump to go in and crack the safe because he doesn't even read books. Like he's not an educated guy.
So they had to go get an expert like Dick Cheney to go in there. Dick Cheney went in, he cracked the safe, he took all the jewels out of the safe, he exited the store, he left the front door wide open. Then after an hour some stray dogs wandered into the store and started crapping all over the place and peeing everywhere. And then when the owner went in, one of the dogs bit him and he said, "These dogs are the worst."
That, to me, is Cheney versus Trump. Yeah. Cheney cracked the safe, Trump is the strange bizarre dude who wandered in (and) took a crap in the store…The police arrest the street guy because look, he took a crap. He's in the store. Meanwhile, Cheney is across town giving W. Bush one diamond while he takes the other 99 and W. Bush is delighted with the one diamond.
---