Will a New California Bill Trump Minimum Wage Ordinances?
California is one of only seven states that pays tipped workers their state's minimum wage instead of the penurious $2.13 (the federal minimum) to $5 range. California's wait staff and other service workers collect a $9 hourly minimum—plus gratuities. Legislation will raise the state minimum wage to $10 hourly next year. But that won't apply to tipped workers, if a proposed bill passes the California legislature and becomes law.
Assembly Bill 669 was sponsored by the California Restaurant Association (CRA) and introduced by Assemblyman Tom Daly (D-Anaheim). Daly's bill would cap the minimum wage for California's tipped workers at $9 if they earn a total of $15 hourly. Far more disturbing to low-income service employees, however, is a passage embedded in the bill that could undo local minimum wage ordinances previously approved by voters in Oakland, Richmond, San Francisco and San Jose.
Those measures would be overturned unless they "specifically reference" the Daly bill's language – an unlikelihood, given that the language of the local ordinances could not have anticipated the Daly measure. Specifically, the present bill states, "This bill would supersede local minimum wage laws unless the local law contains specified provisions" and:
This section shall preempt local ordinances setting forth a minimum wage in excess of the minimum wage established by this subdivision, to the extent the ordinance is applicable to qualifying tipped employees, unless the ordinance specifically references this section and states the local jurisdiction's intent to establish a higher minimum wage for qualifying tipped employees.
"It's a Restaurant Association sneak–what they really want is to preempt legislation," says veteran labor attorney Margo Feinberg, who has crafted local wage legislation. "They don't want to pay the cities' minimum wages."
Last November Oakland voters raised that city's base wage to an hourly $12.25 – which Feinberg says could be threatened by Daly's legislation.
"Say I work at the Denny's in Oakland, they have to pay me $12.25 an hour," she says. "If this goes through, my base pay goes down to $9 an hour."
Manuel Villanueva, a Los Angeles organizer for Restaurant Opportunities Centers United (ROC) who worked as a server at local eateries for 10 years, explains the stakes for wait staff.
"A tipped worker would never work eight hours," he says. "You only work four hours or five. Your tips are taxed so your paycheck is lower."
Those in favor of capping the minimum wage for tipped workers say that it's a matter of equity—that workers "in the front of the house"—wait staff and table bussers—collect tips while the "back of the house" workers live with the minimum.
"If they are so worried about that why don't they pay them a fair wage in the first place?" Villanueva asks.
The CRA did not respond to requests for comment.
Sylvia Allegretto, a co-chair of the Center for Wage and Employment Dynamics at the University of California, Berkeley and the author of numerous reports about minimum wage industries, says it's not as though wait staff make very much money in tips.
"This idea that people make so much in tips—there are way more workers working the slow hours," says Allegretto. "Somebody works the midnight shift at Applebee's, somebody works the third shift in the truck stop."
Feinberg notes that tipped workers are not only restaurant servers, but valet parkers, hairdressers and nail technicians. Women are overwhelmingly represented in the tipped worker sector — a White House report puts the figure at 72 percent.
Allegretto observes: "To the degree it's a women's issue is the degree to which the issues disproportionately affect women—the majority of wait staff are women." Worse for these women, sexual harassment can become just another part of their job: The U.S. Equal Employment Opportunity Commission says the restaurant sector logs in at 37 percent of sexual harassment complaints.
The attack on tipped worker wages is nothing new for "The Other NRA," as opponents call the National Restaurant Association, the CRA's parent organization.
Herman Caine — Tea Party activist, former presidential candidate, Godfather's Pizza magnate and CEO of the NRA from 1996 to 1999, lobbied hard to "[freeze] the federal tipped minimum wage, keeping it at $2.13 an hour," says Saru Jayaraman, co-director of ROC and author of the book Behind the Kitchen Door. President Bill Clinton signed the legislation, leaving the hourly in place, for all practical purposes, "in perpetuity."
Last week in Minnesota a measure "crafted and supported by the Minnesota Restaurant Association" — another NRA offspring — passed the Minnesota House of Representatives to limit tipped workers' hourly pay to $8 an hour.
The plight of tipped workers is a recipe for poverty, says Jayaraman. "This is the second-largest and fastest growing sector of the U.S. economy," she tells Capital & Main. "Three of seven employees work in tipped occupations."
Assemblyman Daly does not directly represent the National or the California Restaurant Association, of course—he's an elected official. He has served as Mayor of Anaheim—the Disney-dominated Orange County city that is home to the Disneyland Resort, a cluster of theme parks, hotels and restaurants that helped boost Disney profits by 32 percent last year and added to Disney's 2014 gross income of $20 billion in 2014.
The Mouse has muscle. In 2007, when the Anaheim City Council approved a development that included some affordable housing and threatened to infringe on one of the Disney theme park's expansion plans, Disney created SOAR– Support Our Anaheim Resort Area with $2 million — to oppose it. A Disney-backed referendum to upend the City Council vote in favor of the project eventually prevailed.
SOAR endorsed Daly in 2014 as "a strong business voice in Sacramento" and the CRA Political Action Committee hosted a fundraiser for Daly at Disney's Grand California Hotel and Spa. Disney contributed $7,500 to his campaign. One of the four candidates Daly vanquished in the 2012 primary was Julio Perez, head of the Orange County Federation of Labor.
Disney is one of the four largest contributors to the National Restaurant Association, says James Araby, Executive Director of the Western States Council of the United Food and Commercial Workers. (Disclosure: The UFCW is a financial supporter of Capital & Main.)
"I think this is an underhanded way for Mr. Daly to serve the National Restaurant Association," he says of the bill, which has been referred to the Assembly Labor and Employment Committee with no hearing date set. "My hope is that the Democrats in California aren't fooled."
He's rooting for a measure by state Senator Mark Leno that would raise the state minimum to an hourly $13 by July 2017 and tie future bumps to the Consumer Price Index. "Don't try to put a downward pressure on wages—raise the floor."
Daly, Araby says, represents a district that is 74 percent Latino—with many employed by the hospitality industry. "Mr. Daly should understand who his constituents are—his constituents would suffer disproportionately if this passes."
U.C. Berkeley's Allegretto agrees. "If the Restaurant Association had its way everyone would make $2.13 an hour," she says.
---
(Tip jar photo: Tomwsulcer. Homepage tip photo: Scott Sanchez)
Government Shutdown's Silver Lining: A Corporate Hiring Guru Speaks Out
Co-published by Fast Company
Ending the shutdown won't curtail the hiring opportunities for corporate recruiters, says one expert. It's like divorce: Once you start thinking about leaving, the odds that it will happen go up dramatically.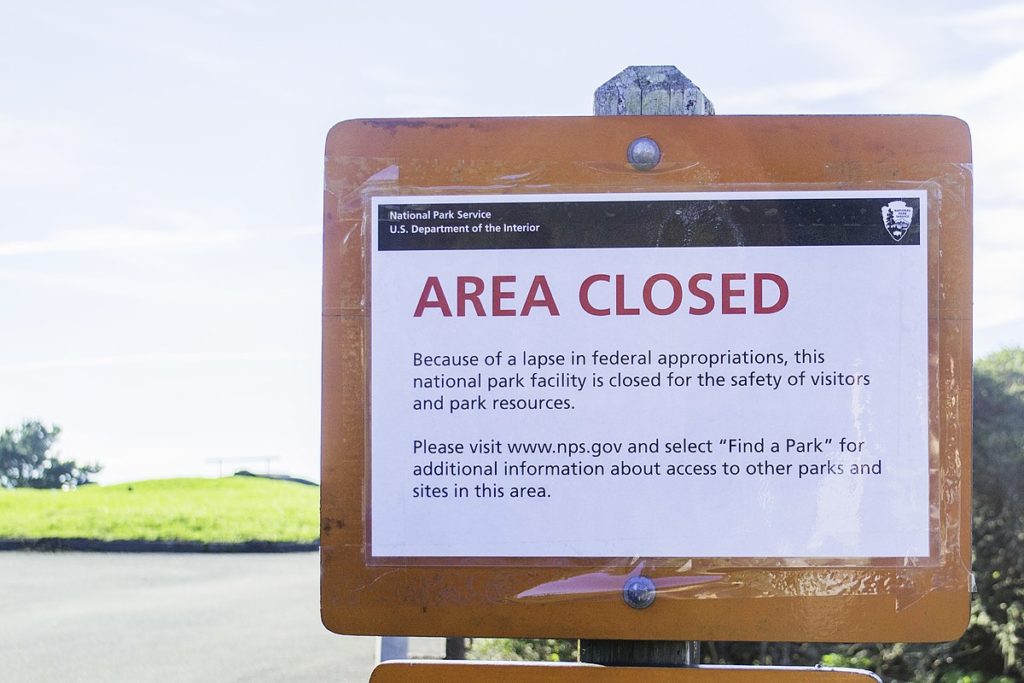 ---
In the new economic climate, even the most mission-driven of federal workers might be forgiven for abandoning the nation's parks, airways and regulatory agencies.
---
Co-published by Fast Company
When the federal government shut down for 16 days in 2013, corporate hiring guru John Sullivan advised companies on how to raid federal government workplaces for talent.
A blog post he penned at the time caused some to charge him with being unpatriotic, he said recently, while others thanked him for the reminder that federal workers were ripe for the plucking.
This time around, the climate is even better for corporations looking to cull staff from a workforce that is already well-trained and also known for its loyalty, Sullivan tells Capital & Main by phone. He describes the current moment—with hundreds of thousands of federal employees forgoing paychecks and, in many cases, sitting at home — as tantamount to "a sale on Black Friday."
---
Congresswoman:  The shutdown could have a long-term impact on the federal government's ability to attract workers with IT skills.
---
"If you've been screaming for the last two years" about the skills-and-talent shortage, "this week there isn't one," says Sullivan, who heads the human resource management program at San Francisco State University's College of Business.
The partial shutdown, that began on December 22 when President Trump failed to secure funding from Congress for his border wall, has impacted employees at a host of federal agencies, including the departments of Agriculture, Commerce, Homeland Security, Housing and Urban Development, Interior, Justice, State, Transportation and Treasury and the NASA.
What makes this particular shutdown so suitable for raiding federal workplaces? It's not just that employee morale has taken a nosedive, thanks to a president who is at war with many of the agencies he oversees. Nor is it only the fact that Trump threatened to keep the government closed for as long as a year, a notion that "really scares people," says Sullivan.
---
With Amazon's opening new offices in the District of Columbia area, three out of four IT workers in DC say they would consider leaving their current jobs for the tech behemoth.
---
It's also the economic climate. Companies are growing. Unemployment is low. Remote work is increasingly an option. Technical advances have made looking for a job easier than it was in 2013. "You can say 'boo' to your phone and apply for a job," adds Sullivan, delivering his matchmaking pitch with such force that even the most mission-driven of federal workers might be forgiven for abandoning the nation's parks, airways and regulatory agencies.
Congresswoman Robin Kelly (D-IL), the ranking member of the House Subcommittee on Information Technology, worried, in a statement last week, that the shutdown would have a long-term impact on the federal government's ability to attract workers with IT skills. The federal government has generally struggled to attract young tech workers, and Amazon's new offices in the District of Columbia area has three out of four IT workers in DC saying they would consider leaving their current jobs for the tech behemoth.
Tech workers — and upper-salaried talent — are not the only employees coveted by the private sector, says Sullivan. Forest Service employees. Coast Guard workers. Transportation and Safety Administration agents. Any unpaid workers could be lured away, especially in states like California and Texas, where economies are strong, he maintains. An employment agency for California's casinos recently put this shout out on Twitter: "Any @TSA employees looking for new opportunities, PTGaming is hiring!" along with the popular hashtag, #shutdownstories.
The shutdown could also prompt federal employees to throw scruples to the wind and step into the infamous revolving door that leads workers from government jobs to the private sector and back again. When Sullivan was advising companies in 2013, he helped firms hire from agencies that regulated them.
"And by the way," asks Sullivan, persisting with his siren song, "if I was a regulator, [with] President Trump eliminating all those regulations, why am I needed? Why not go to the private sector?"
Sullivan, who says he is an underpaid government worker in his own right, is concerned about the public cost of his and others' efforts to lure away the federal government's top talent. The best employees will leave first, and "literally billions" in training dollars will be lost, he predicts.
But he puts the blame squarely on a public sector that undervalues its workers. Corporations that pilfer federal government workforce for talent offer a kind of public service and corrective by demonstrating the price that must be paid "for degrading public service and unnecessarily frustrating federal employees," he wrote in his 2013 post.
Ending the shutdown won't curtail the hiring opportunities for corporate recruiters, says Sullivan. "It's like divorce. Once you start thinking about [leaving], the odds [that it will happen] go up dramatically."
---
Copyright Capital & Main