Will California Overhaul Its Cap-and-Trade Program?
Many public health and climate activists insist that cap-and-trade offsets are a poor substitute for actual emissions cuts, and in fact, might be making pollution worse in some communities.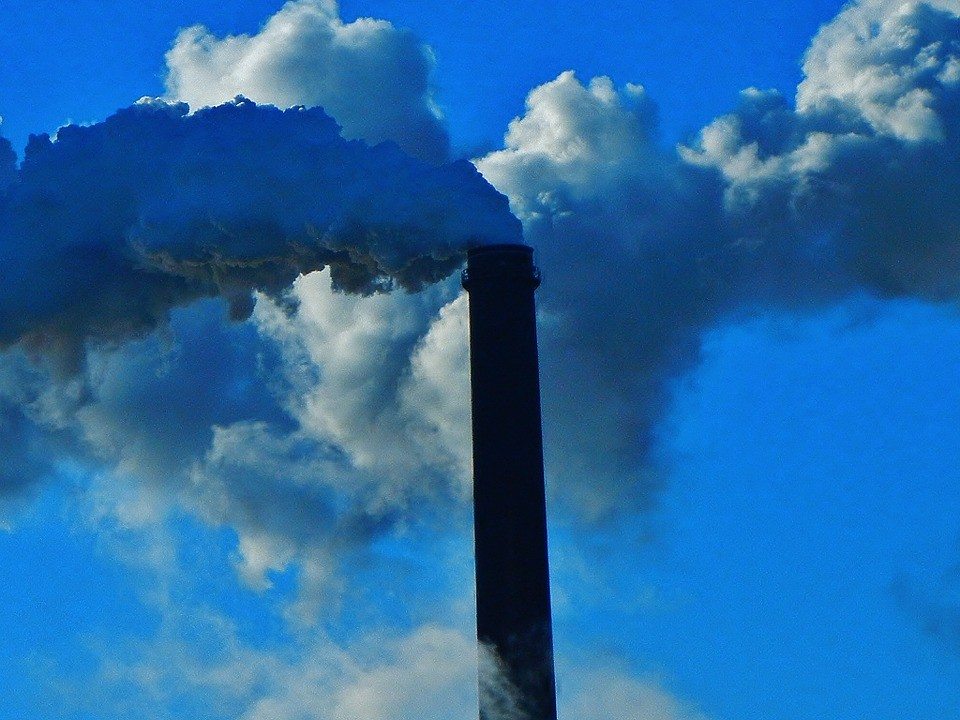 ---
Copyright Capital & Main
Far from California on the flatlands of Central Arkansas, a group of four farmers are applying themselves toward growing more climate-friendly rice. It's a little-known issue: Rice grows in a soup of standing water and microscopic organisms. The microbes feed on plant matter and release methane. So the Arkansas farmers, instead of continually flooding their crops, allow the fields to dry out before watering again. The process, combined with water conservation that reduces the use of diesel pumps, cuts the methane that rises from the rice fields as much as 87 percent.
Methane is a potent greenhouse gas. It doesn't hang in the atmosphere as long as carbon-dioxide does, and there isn't as much of it. But in the short term it warms the planet with as much as 87 times the force of carbon-dioxide. Rice and its flatulent microbes contribute between 10 and 20 percent of global methane emissions. Which means that the rice farmers' efforts are meaningful and dramatic in the fight against climate change — so much so that the farmers can sell their greenhouse-gas savings to polluting industries struggling to meet voluntary or state-imposed reduction targets.
Last week, the Microsoft Corporation bought the first round of credits generated by rice farmers, using them to "offset" their own greenhouse gas emissions, and thus reach their goal of carbon-neutrality. (Methane, like all greenhouse gases, is measured for regulatory purposes as a carbon-dioxide equivalent.) The California Air Resources Board has approved rice offsets as a way for industries to meet their targets under its cap-and-trade program, which means that soon, polluters in the state can buy them to comply with their state-imposed caps.
"This is a great demonstration of how agriculture can participate in the larger carbon market," says Robert Parkhurst, director of agriculture greenhouse gas markets at the Environmental Defense Fund. Agriculture hasn't been included in the cap-and-trade program before because it's too complex. EDF has spent a decade working with regulators, researchers and farmers trying to figure out how to quantify emissions from methane emitters like manure and fertilized crops. The rice offset experiment has moved that research forward. "It's helped us understand how to quantify agricultural emissions," Parkhurst says, "so agriculture can participate as a part of the cap-and-trade program" — in other words, be able to participate under the state's 2006 landmark climate law, Assembly Bill 32, along with oil refineries, milk processors, and manufacturing plants.
Regulators of cap-and-trade programs split the caps they set for various industries into "allowances," permits to pollute a certain amount, typically one metric ton of carbon or its equivalent. Offsets are sold in those increments, to "offset" greenhouse gas emissions that individual polluters either can't or won't contain. They can come from reforestation projects that sequester carbon, dairy digesters that turn methane into usable fuel, and other climate-mitigating efforts, and they have a lot of upsides for industries that for whom cutting emissions is a prohibitive challenge. "Here's a really good example — milk processing," Parkhurst says. "In California, the number one dairy state, milk has to be processed near where it's made — near where the cows are." Milk processors are in the cap-and-trade program, which has forced them to adopt more efficient boilers and make other adjustments, "but there's only so much they can do," Parkhurst says. To meet near-term state goals without offsets, "we'd have to move whole industries out of the state."
But many public health and climate activists insist offsets are a poor substitute for actual emissions cuts, and in fact, might be making pollution worse in some communities. They point to examples like Chevron, which operates two oil refineries in California, and buys offsets to compensate for eight percent of its emissions, the maximum allowed under state law. Meanwhile, pollution builds up in the neighborhoods that surround the refinery, sickening local residents. Investments in a Wisconsin forest do little to help.
"An offset is a decision to reduce emissions in a forest [in some other state], instead of reducing emissions in Wilmington or Torrance or Richmond. It does nothing about the toxics that make your kids sick, or the truck traffic that causes the pollution that makes you sick," says Michael Wara, an environmental law professor at Stanford University. "They don't actually reduce emissions. They change where emissions reductions happen."
Over the last six years that cap-and-trade has been in effect, "the big industrial emitters in their communities have not changed their behavior at all," Wara says. "There's no emissions response and no one would expect one." Plentiful carbon allowances already make compliance cheap; offsets make it cheaper.
The cap-and-trade program as the state air board developed it expires in 2020; whether regulators can extend it without legislative action is an open question. Wara isn't alone in thinking the program needs fresh authorization from the legislature, preferably with a two-thirds majority, as that's what it takes to approve a tax under California law. (An appeals court ruled in April that carbon-trading wasn't a tax, but that decision may not be the final word.)
Wara has been working with State Senator Bob Wieckowski (D-Fremont) and Senate President Pro Tem Kevin de Léon (D-Los Angeles) on a bill, SB 775, that would not simply extend cap-and-trade, but overhaul it completely. To reduce greenhouse gas emissions to 40 percent of 1990 levels by 2030, the next milestone in the state's climate fight, the law would set a $30 minimum auction price for carbon allowances (the last auction price was an alarmingly low $13.57). It would eliminate the allowances that regulators give each polluter for free every year, and eliminate the "banking" of credits, where industries can carry over unused credits from one year to the next. It would prohibit offsets altogether.
Proponents of the bill realize it will be mean higher electric bills and gas costs, so to sweeten the deal for consumers, a certain portion of the revenues from the program would go to state residents as a per capita dividend. Wara compares it to Alaska's Permanent Fund. "If the carbon price is tied to that rebate check, it's going to be hard to mess with it," he says. "Every politician in Alaska knows that you don't mess with the Permanent Fund."
Environmental justice groups, such as California Environmental Justice Alliance and Physicians for Social Responsibility, are solidly behind SB 775, largely because it holds polluters to account more strictly than California's current cap-and-trade system. Cap-and-trade has long been blamed for concentrating pollution in low-income communities. Residential areas near greenhouse gas emitters have higher numbers of people living in poverty and people of color. With SB 775 in place, the Chevron refinery can no longer spew 4.4 million metric tons of carbon-dioxide and its equivalents into the air around Richmond with impunity. The company will have to figure out a way to reduce emissions at the source, instead of compensating for them elsewhere.
That constituency is crucial to passing any bill relating to cap-and-trade. "The reality in the legislature," Wara says, "is that the environmental justice community is a potent political force. They don't feel heard by the air board, even though they're allowed to speak."
Air pollution, to paraphrase Hemingway, has two ways of killing people: Gradually, and then suddently. Greenhouse gases might affect us globally, and over the long term, but it's the "criteria" pollutants, the components of soot and smog, that weaken lungs and clog arteries in the short term, leading to what public health experts euphemistically call "premature death." Most people agree that Chevron and other oil companies that own refineries in the state — Tesoro and Valero — ought to clean up their operations in both categories, but not everyone agrees local pollution is so tightly connected to greenhouse gas emission.
"It is indirectly, don't get me wrong," says Craig Ebert, president of the Climate Action Reserve, which finds and verifies offsets for the carbon markets. "But if you shut down all the regulated entities in California, everything covered under cap-and-trade, you only cut criteria pollutants by five percent." Transportation causes most of the local air pollution in the state, particularly in industrial areas where diesel trucks idle.
A better way to address that problem is to go after the criteria pollutants themselves. Ebert applauds a plan by mayors Eric Garcetti of Los Angeles and Robert Garcia of Long Beach to move toward zero emissions at their cities' twin ports, announced just as the rice farmers were sending their offsets to market. "That's the right way to deal with the problem," he says.
Ebert argues that there's a certain irony in local environmental justice advocates opposing offsets, when offsets were the original solution to international climate justice back in the 1990s. They were a way for developing countries to contribute to climate mitigation even though they contributed little to the emissions problem. Right now, California regulators don't allow polluters to buy offsets from international projects. But if California wants to extend its influence over global climate, Ebert thinks they should.
"From a climate perspective, the climate doesn't care, Ebert says. "A one-ton reduction in carbon-dioxide emissions in South L.A. is the same as a one-ton reduction on the other side of the planet. Politically they may not be the same, but from a scientific perspective they are."
Two other fixes to the cap-and-trade problem are currently floating in the state legislature. One, by Assemblymember Autumn Burke, would establish a hierarchy of offsets, prioritizing those that originate in underserved communities. Another bill in the Assembly with similarities to SB 775 failed early this month, but could have another chance next year.
Whatever happens, EDF's Parkhurst says the rice farmers will continue their progress. Their experiment wouldn't have existed without the impetus of California's climate laws — "they needed some sort of signal to do it," Parkhurst says. But they can continue to sell credits to the voluntary market Microsoft bought from, or to the aviation industry's market.
"These four guys in Arkansas are looking to demonstrate their commitment to the land," he says. "They're trying to get other people to follow their lead. We're trying to open up a market to make it economical for them. If it doesn't work in the California market, they'll go another way."
---
Copyright Capital & Main

California's Dirty Oil Threatens Jerry Brown's Climate Legacy
Co-published by Newsweek
There's something hinky about the governor's climate leadership, an inconsistency that environmentalists warn will threaten his legacy.

Co-published by Newsweek
---
Brown accused one environmentalist of 'political terrorism' when she asked him 'to stop being Chevron's stenographer.'
---
In his two most recent terms as governor, which began in January 2011, Jerry Brown has signed legislation to increase renewable energy standards for utilities, to establish California's first groundwater regulations and to require state public pension funds to divest from coal. To the country and the world, he's widely regarded as a climate firebrand. He has stepped into the climate fray ahead of presidents, mayors and other governors; he has traveled to China, the Vatican and Russia to address crowds about the subject. Under his leadership, California joined with the German state of Baden-Württemberg to found the Under2Coalition, a partnership among local governments and nations to keep global temperature rise from ever exceeding 2 degrees Celsius.
But there's something hinky about Brown's climate leadership, an inconsistency that environmentalists caution will threaten his legacy. To wit, while Brown warns often in speeches that one-third of the world's oil reserves must remain untouched to avert climate catastrophe, the governor has not done much to keep California's reserves in the ground. To the contrary: In 2011 Brown flagrantly axed two state regulators for holding drillers to account for their environmental infractions. In 2013, he inserted last-minute amendments into a bill to regulate hydraulic fracturing and acidizing — dissolving rock with toxic chemicals to access trapped oil. And while he managed to extend California's greenhouse-gas trading market, cap-and-trade, as far out as 2030, he did so in collaboration with oil lobbyists, who saw many of their demands included in the bill.
---
'He talks a good game, but when you look at what you need to do on climate, he is silent.'
---
When RL Miller, chair of the Democratic Party's environmental caucus, pointed this out, circulating a petition "telling Brown to stop being Chevron's stenographer," Brown accused her and her cohort of "political terrorism."
"He talks a good game," says Miller, who also runs the advocacy nonprofit, Climate Hawks Vote. "But when you look at what you need to do on climate — move the electricity over to 100 percent renewable energy, for instance — he is silent." He has not, in other words, come out in full support of state Senate Bill 100, the 100 percent renewable energy bill currently facing its last hurdle before making it to the governor's desk: passage in the Assembly.
That Brown's actions sometimes conflict with his climate credentials isn't much discussed outside of California. But environmentalists like Miller, plus a wide phalanx of elected officials, national environmental leaders and public interest groups, are trying to change that in the waning days of the governor's last term. They hope their "Brown's Last Chance" campaign will pressure the legacy-conscious politician to rein in the oil industry before his time is up in January. They have two specific demands: Stop approving permits for new wells in the state, and declare a phase-out of oil and gas production, with funding for workers to transition into the clean-energy economy — they want both to happen before September 12, when Brown welcomes governments, investors, environmentalists and concerned citizens at the three-day Global Climate Action Summit in San Francisco.
---
'Permitting more oil wells next to people of color,' says Bill McKibben, 'is not what a climate leader for this day and age would do.'
---
Such actions would only be in keeping with Brown's legislative accomplishments, says Bill McKibben, author and founder of the climate nonprofit, 350.org. "He clearly was a climate leader in the early stages of the fight, and that can't be denied," McKibben wrote in an email to Capital & Main. "California has moved to cut energy demand and build renewables, and he's been a part of that. The question is now whether he has the moxie left to embrace the climate movement as it has evolved." That evolution has included embracing environmental justice. More than three-quarters of new oil wells approved on Brown's watch are in low-income communities and communities of color, according to an analysis by the Center for Biological Diversity.
"Permitting more oil wells next to people of color," McKibben says, "is not what a climate leader for this day and age would do."
Oil wells in California are not granted permits through the state alone. Local agencies participate in the process, as does the federal government. Drillers have to follow a suite of regulations that differ by proximity to aquifers, residential areas and land ownership. Does Brown really have the authority to unilaterally deny an oil company permission to drill on all California lands?
---
If California stops producing oil, Brown has argued, other states and countries will produce more to make up the difference.
---
Kassie Siegel, climate program director at the Center for Biological Diversity, insists that he does. "We're asking the governor to do things precisely because he has the power to do them," she says. "[His] administration has issued new permits for 20,000 new wells since 2011. Each of those wells was [at] the discretion of state regulators. They report to the governor, and the governor has to follow the law." If the state looks at all the risks the well poses and the harm it might cause, pursuant to the California Environmental Quality Act, it can decide to reject a permit.
Instead, Siegel says, the state agency in charge of reviewing oil-drilling permits, the Department of Oil, Gas and Geothermal Resources (DOGGR) "rubber-stamps every permit that comes to them from the oil industry," when closer analysis would reveal them as environmental law-breakers. "It's actually not only within the governor's discretion. It's his obligation to tell those regulators to follow the law."
In response to the accusation of "rubber-stamping," DOGGR spokesman Don Drysdale says that "California has some of the most comprehensive and rigorous laws and regulations for oil and gas production in the world." The Department of Conservation, DOGGR's parent agency, "has significantly increased its oversight of the industry to safeguard the environment and the public."
But that's still at odds with fast action on climate, Siegel says. "There's no way that any new fossil-fuel development can be compatible with a safe climate."
---
'California's climate policy will be the blueprint for the next Democratic president and the world.'
---
Oil is a $111 billion industry in California. Though only 2.7 percent of the state's GDP, its political muscle is legendary. The industry's trade group, the Western States Petroleum Association, spends millions annually on lobbying the legislature, more than any other group in the state. Individual companies — Aera Energy and Chevron in particular — add in more.
Brown has said many times that California — which burns more oil than any other state save Texas — still imports 70 percent of its oil. If California stops producing oil, he's argued, other states and countries will produce more to make up the difference. That's true, according to the Stockholm Environmental Institute, which last February released a report analyzing the climate effects of California's petroleum industry. "For each barrel of California oil [left in the ground]," an additional 0.4 to 0.8 barrels would be produced elsewhere," say the study's authors. At the same time, however, their research shows oil prices would rise, and global consumption would therefore decline by an estimated 0.2 to 0.6 barrels for each barrel not produced.
California continues to export refining byproducts of the state's particularly heavy, dirty oil, including petroleum coke, a carbon-heavy solid that burns even dirtier than coal. Certain century-old, played-out wells in the San Joaquin Valley yield some of the most carbon-intensive oil in the world — by some analyses, it's second only to Canadian oil sands in its climate footprint. Refining it into combustible fuel produces a lot of pet coke, which is shipped to other countries, mostly to be used as fuel.
"It's literally the Koch brothers exporting pet coke from Long Beach," Siegel says. Two Koch-run companies, Koch Carbon and Oxbow Carbon, operate terminals at the Long Beach port almost exclusively for the export of pet coke and coal. That might soon change, however: India, which until recently imported more pet coke than any other country, on August 17 announced a ban on burning the substance for fuel, citing air pollution concerns.
Perhaps India's move could move Brown to reconsider oil's prospects. "California's climate policy will be the blueprint for the next Democratic president and the world over," Siegel says, including many aspirationally "green" nations — Canada and Norway, for example — that have extensive oil supplies. "We have to make it a blueprint that actually solves the climate problem."
And that blueprint cannot include oil. Most climatologists agree that there's more carbon in already-producing fields to push the world past the warming threshold of 1.5 degrees. At that point, climate catastrophe may be irreversible.
The governor's office has so far remained mum on the Brown's Last Chance campaign. But Siegel is "hopeful," she says, "that the governor will take action. There's still time."
---
Copyright Capital & Main