Will California Overhaul Its Cap-and-Trade Program?
Many public health and climate activists insist that cap-and-trade offsets are a poor substitute for actual emissions cuts, and in fact, might be making pollution worse in some communities.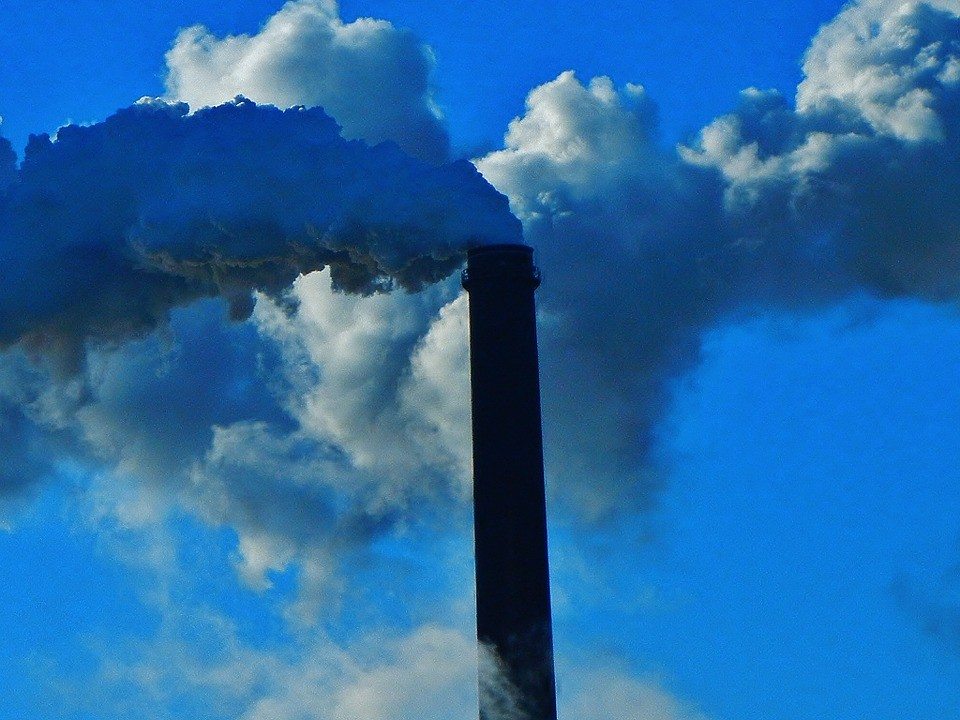 ---
Copyright Capital & Main
Far from California on the flatlands of Central Arkansas, a group of four farmers are applying themselves toward growing more climate-friendly rice. It's a little-known issue: Rice grows in a soup of standing water and microscopic organisms. The microbes feed on plant matter and release methane. So the Arkansas farmers, instead of continually flooding their crops, allow the fields to dry out before watering again. The process, combined with water conservation that reduces the use of diesel pumps, cuts the methane that rises from the rice fields as much as 87 percent.
Methane is a potent greenhouse gas. It doesn't hang in the atmosphere as long as carbon-dioxide does, and there isn't as much of it. But in the short term it warms the planet with as much as 87 times the force of carbon-dioxide. Rice and its flatulent microbes contribute between 10 and 20 percent of global methane emissions. Which means that the rice farmers' efforts are meaningful and dramatic in the fight against climate change — so much so that the farmers can sell their greenhouse-gas savings to polluting industries struggling to meet voluntary or state-imposed reduction targets.
Last week, the Microsoft Corporation bought the first round of credits generated by rice farmers, using them to "offset" their own greenhouse gas emissions, and thus reach their goal of carbon-neutrality. (Methane, like all greenhouse gases, is measured for regulatory purposes as a carbon-dioxide equivalent.) The California Air Resources Board has approved rice offsets as a way for industries to meet their targets under its cap-and-trade program, which means that soon, polluters in the state can buy them to comply with their state-imposed caps.
"This is a great demonstration of how agriculture can participate in the larger carbon market," says Robert Parkhurst, director of agriculture greenhouse gas markets at the Environmental Defense Fund. Agriculture hasn't been included in the cap-and-trade program before because it's too complex. EDF has spent a decade working with regulators, researchers and farmers trying to figure out how to quantify emissions from methane emitters like manure and fertilized crops. The rice offset experiment has moved that research forward. "It's helped us understand how to quantify agricultural emissions," Parkhurst says, "so agriculture can participate as a part of the cap-and-trade program" — in other words, be able to participate under the state's 2006 landmark climate law, Assembly Bill 32, along with oil refineries, milk processors, and manufacturing plants.
Regulators of cap-and-trade programs split the caps they set for various industries into "allowances," permits to pollute a certain amount, typically one metric ton of carbon or its equivalent. Offsets are sold in those increments, to "offset" greenhouse gas emissions that individual polluters either can't or won't contain. They can come from reforestation projects that sequester carbon, dairy digesters that turn methane into usable fuel, and other climate-mitigating efforts, and they have a lot of upsides for industries that for whom cutting emissions is a prohibitive challenge. "Here's a really good example — milk processing," Parkhurst says. "In California, the number one dairy state, milk has to be processed near where it's made — near where the cows are." Milk processors are in the cap-and-trade program, which has forced them to adopt more efficient boilers and make other adjustments, "but there's only so much they can do," Parkhurst says. To meet near-term state goals without offsets, "we'd have to move whole industries out of the state."
But many public health and climate activists insist offsets are a poor substitute for actual emissions cuts, and in fact, might be making pollution worse in some communities. They point to examples like Chevron, which operates two oil refineries in California, and buys offsets to compensate for eight percent of its emissions, the maximum allowed under state law. Meanwhile, pollution builds up in the neighborhoods that surround the refinery, sickening local residents. Investments in a Wisconsin forest do little to help.
"An offset is a decision to reduce emissions in a forest [in some other state], instead of reducing emissions in Wilmington or Torrance or Richmond. It does nothing about the toxics that make your kids sick, or the truck traffic that causes the pollution that makes you sick," says Michael Wara, an environmental law professor at Stanford University. "They don't actually reduce emissions. They change where emissions reductions happen."
Over the last six years that cap-and-trade has been in effect, "the big industrial emitters in their communities have not changed their behavior at all," Wara says. "There's no emissions response and no one would expect one." Plentiful carbon allowances already make compliance cheap; offsets make it cheaper.
The cap-and-trade program as the state air board developed it expires in 2020; whether regulators can extend it without legislative action is an open question. Wara isn't alone in thinking the program needs fresh authorization from the legislature, preferably with a two-thirds majority, as that's what it takes to approve a tax under California law. (An appeals court ruled in April that carbon-trading wasn't a tax, but that decision may not be the final word.)
Wara has been working with State Senator Bob Wieckowski (D-Fremont) and Senate President Pro Tem Kevin de Léon (D-Los Angeles) on a bill, SB 775, that would not simply extend cap-and-trade, but overhaul it completely. To reduce greenhouse gas emissions to 40 percent of 1990 levels by 2030, the next milestone in the state's climate fight, the law would set a $30 minimum auction price for carbon allowances (the last auction price was an alarmingly low $13.57). It would eliminate the allowances that regulators give each polluter for free every year, and eliminate the "banking" of credits, where industries can carry over unused credits from one year to the next. It would prohibit offsets altogether.
Proponents of the bill realize it will be mean higher electric bills and gas costs, so to sweeten the deal for consumers, a certain portion of the revenues from the program would go to state residents as a per capita dividend. Wara compares it to Alaska's Permanent Fund. "If the carbon price is tied to that rebate check, it's going to be hard to mess with it," he says. "Every politician in Alaska knows that you don't mess with the Permanent Fund."
Environmental justice groups, such as California Environmental Justice Alliance and Physicians for Social Responsibility, are solidly behind SB 775, largely because it holds polluters to account more strictly than California's current cap-and-trade system. Cap-and-trade has long been blamed for concentrating pollution in low-income communities. Residential areas near greenhouse gas emitters have higher numbers of people living in poverty and people of color. With SB 775 in place, the Chevron refinery can no longer spew 4.4 million metric tons of carbon-dioxide and its equivalents into the air around Richmond with impunity. The company will have to figure out a way to reduce emissions at the source, instead of compensating for them elsewhere.
That constituency is crucial to passing any bill relating to cap-and-trade. "The reality in the legislature," Wara says, "is that the environmental justice community is a potent political force. They don't feel heard by the air board, even though they're allowed to speak."
Air pollution, to paraphrase Hemingway, has two ways of killing people: Gradually, and then suddently. Greenhouse gases might affect us globally, and over the long term, but it's the "criteria" pollutants, the components of soot and smog, that weaken lungs and clog arteries in the short term, leading to what public health experts euphemistically call "premature death." Most people agree that Chevron and other oil companies that own refineries in the state — Tesoro and Valero — ought to clean up their operations in both categories, but not everyone agrees local pollution is so tightly connected to greenhouse gas emission.
"It is indirectly, don't get me wrong," says Craig Ebert, president of the Climate Action Reserve, which finds and verifies offsets for the carbon markets. "But if you shut down all the regulated entities in California, everything covered under cap-and-trade, you only cut criteria pollutants by five percent." Transportation causes most of the local air pollution in the state, particularly in industrial areas where diesel trucks idle.
A better way to address that problem is to go after the criteria pollutants themselves. Ebert applauds a plan by mayors Eric Garcetti of Los Angeles and Robert Garcia of Long Beach to move toward zero emissions at their cities' twin ports, announced just as the rice farmers were sending their offsets to market. "That's the right way to deal with the problem," he says.
Ebert argues that there's a certain irony in local environmental justice advocates opposing offsets, when offsets were the original solution to international climate justice back in the 1990s. They were a way for developing countries to contribute to climate mitigation even though they contributed little to the emissions problem. Right now, California regulators don't allow polluters to buy offsets from international projects. But if California wants to extend its influence over global climate, Ebert thinks they should.
"From a climate perspective, the climate doesn't care, Ebert says. "A one-ton reduction in carbon-dioxide emissions in South L.A. is the same as a one-ton reduction on the other side of the planet. Politically they may not be the same, but from a scientific perspective they are."
Two other fixes to the cap-and-trade problem are currently floating in the state legislature. One, by Assemblymember Autumn Burke, would establish a hierarchy of offsets, prioritizing those that originate in underserved communities. Another bill in the Assembly with similarities to SB 775 failed early this month, but could have another chance next year.
Whatever happens, EDF's Parkhurst says the rice farmers will continue their progress. Their experiment wouldn't have existed without the impetus of California's climate laws — "they needed some sort of signal to do it," Parkhurst says. But they can continue to sell credits to the voluntary market Microsoft bought from, or to the aviation industry's market.
"These four guys in Arkansas are looking to demonstrate their commitment to the land," he says. "They're trying to get other people to follow their lead. We're trying to open up a market to make it economical for them. If it doesn't work in the California market, they'll go another way."
---
Copyright Capital & Main

Diablo in the Details: Who Will Shoulder the Costs of a Nuclear Power Plant Shutdown?
Built atop an earthquake fault on an idyllic California sea cliff, the Diablo Canyon nuclear plant has hardly gone a day in its history without stirring controversy.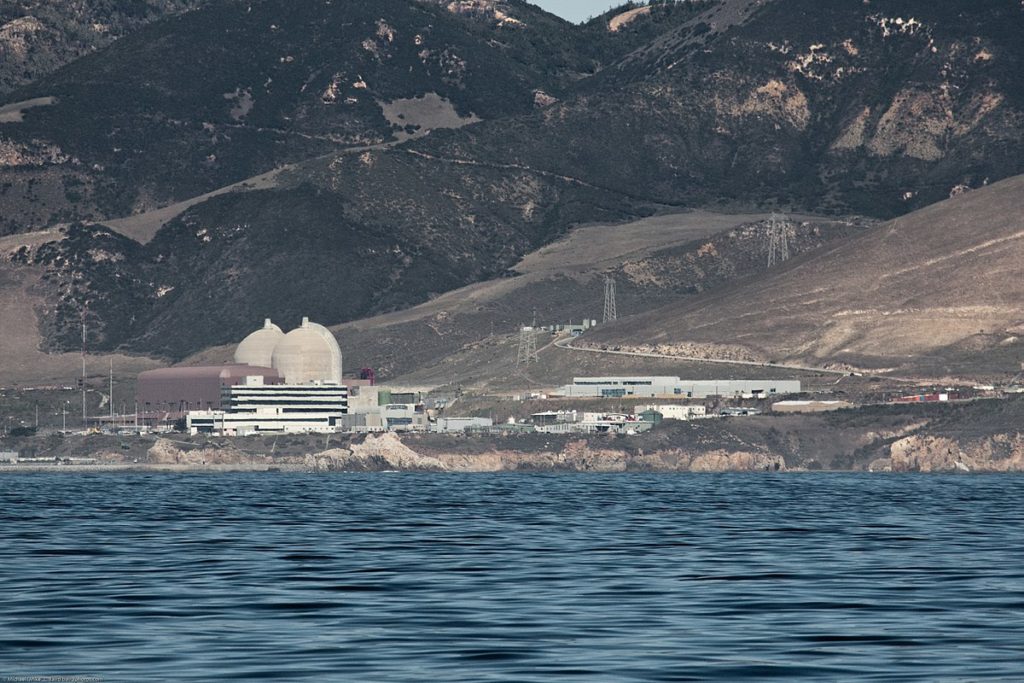 The agreement was lauded as historic. Environmental groups, labor and the state's largest electrical utility had come together in the summer of 2016 and crafted a joint proposal to shutter California's last nuclear power plant. For the enviros, who had opposed the plant since the San Francisco-based utility Pacific Gas & Electric first proposed it more than a half century ago, there would be the promise of clean energy to replace the plant's annual 18,000 gigawatt-hours of electricity, supplying three million homes — 20 percent of PG&E's service area — with energy free of greenhouse gases. For labor, represented by the International Brotherhood of Electrical Workers Local 1245, there would be ample funds to retain skilled workers, and retrain the ones losing their jobs.
There was even $85 million in "community impact mitigation" funds for the local community to offset lost property taxes and other costs to the local economy.
With this agreement the utility would finally secure the California Public Utilities Commission's approval to unplug and dismantle Diablo Canyon's two units when their federal licenses expire in 2024 and 2025.
The approval to unplug, at least, was granted. An administrative law judge with the utilities commission responded to the joint proposal with a proposed decision, authorizing the utility to take the Diablo Canyon facility off the grid six years from now. But the revised proposal denied PG&E the $1.76 billion it had requested for the suite of benefits in the joint proposal. Instead, it authorized the utility to recover from its customers exactly $241.2 million for costs associated with the plant's retirement. It shifted the responsibility for community impacts to the legislature, and punted the issue of replacement power to the utility. And it cut what was a proposed $363.4 million to retain and retrain workers by more than a third.
On January 11, the commissioners adopted a final decision that made only modest changes to the proposed decision as written by the administrative law judge.
Peter Miller, western energy project director with the Natural Resources Defense Council, says his organization was disappointed with the cuts. "We'd struck a great deal with the labor union on Diablo Canyon," he says. Retiring a nuclear plant is, in terms of economic consequences, the same as powering down a coal plant. Avila Beach, where the plant sits, is a company town, organized around a "big, old power plant that doesn't fit the modern grid," Miller says. "Instead of just turning the key and abandoning the plant, the town and the workers, we wanted to find a more collaborative way to retire the plant and jumpstart the replacement process."
The joint proposal had also been crafted to avoid what happened at the San Onofre plant in 2013, when cracks in a new steam generator's tubing caused the plant to shut down suddenly and permanently. All but 400 of the plant's 2,200 or so workers lost their jobs, and Southern California Edison, the plant's major owner, replaced much of the nuclear plant's emissions-free generation with polluting natural gas.
On March 16, State Sen. Bill Monning (D-Carmel) and Assemblymember Jordan Cunningham (R-San Luis Obispo) announced SB 1090, a bill that would require the commission to restore certain elements of the joint proposal, including the full funding for workers. The law also stipulates that clean energy must replace what the nuclear plant produced. Monning's bill will also allow PG&E to bill customers for the proposal's original $85 million to soften the blow to the community when the plant shuts down.
"San Luis Obispo County agreed to house the Diablo Canyon Nuclear Power Plant, which provides power to more than three million people and benefits Californians despite the negative repercussions," Monning said in a statement. "The County and its residents deserve to be compensated for the impacts they will incur when the plant shuts down."
But do they? Matthew Freedman, a staff attorney with The Utility Reform Network (TURN), warns that it's not PG&E shareholders paying the costs of the plant's retirement. The utility will recover the costs in customers' bills. He worries that what he calls Monning's "end run" around the utilities commission's decision could set an expensive precedent for any community with a power plant nearing the end of its natural life.
"We're sensitive to the fact that communities have been reliant on Diablo Canyon for employment and revenue," he says. But there was never any expectation that the plant was going to operate beyond the end of its current license. The costs of an aging nuclear plant, combined with competition from natural gas, rooftop solar and rapid gains in energy efficiency, mean that the electricity once touted as "too cheap to meter" will soon be too costly to produce. "That's been known for decades," Freedman says.
If SB 1090 passes, "it will embolden every community where a power plant is closing to have their representative run a bill in the legislature to get a chunk of money on everyone else's dime," Freedman says. He notes that the Orange County communities around San Onofre didn't get a payout when that plant shutdown. "Perhaps," Freedman says, "this will give them ideas."
Built near an earthquake fault on an idyllic California sea cliff, the Diablo Canyon nuclear plant has hardly gone a day in its history without stirring controversy. Pacific Gas & Electric announced plans to build it in 1963, but more than 20 years passed before it went into service, thanks in part to organized opposition to the plant during a time when people in the U.S. had ecology on the brain. Mothers for Peace, founded in 1969 to protest U.S. involvement in the Vietnam War, shifted its energies in 1973 full time to stopping the construction of Diablo Canyon; a group called the Abalone Alliance formed in 1977 specifically to oppose the plant. Their members pored over legal and technical documents, dragged PG&E through lawsuits, and when that didn't work, chained themselves to fences to stop machinery. Jackson Browne was arrested for his part in the protests in 1981; Jerry Brown, California's governor then as now, vowed to do everything in his power to shut the project down.
Plant opponents were not without cause. In 1971, oil company surveyors had discovered an offshore fault sufficiently long to produce a 7.5 magnitude earthquake less than three-and-a-half miles from the site of the two reactors under construction. As Diablo Canyon had only been designed to withstand a magnitude 6.75 quake, PG&E was forced to redesign the plant to a higher seismic standard. As late as 1981, under pressure from activists, the Nuclear Regulatory Commission was suspending PG&E's license to test and operate the plant until it could pass several seismic tests. The delays were expensive. When Diablo Canyon's first reactor finally went online in 1985, PG&E customers were on the hook for $5.8 billion in construction costs, roughly $5.2 billion more than the original 1968 estimate.
Pacific Gas & Electric has been recovering those costs, along with any other capital expenditures, via its customers' bills since the start of the plant's life. Matthew Freedman doesn't think the utility should be able to tack more on at the end. "PG&E loves to provide money collected from ratepayers and act like they're engaging in a charitable endeavor like a good corporate citizen," he says. "But there's nothing in [Monning and Cunningham's bill] that assigns any responsibility to the utility."
With or without support for workers and local residents, however, no new fuel rods will be loaded into Diablo Canyon's reactors after 2025. The steam generators will power down, and electricity production will cease. The plant will stand for a time, as San Onofre does, a relic of a bygone era, as workers begin the multi-billion-dollar process of relocating spent fuel from pools to heavy steel casks, decontaminating the plant's radioactive innards and removing its crapped-out equipment. And for the first time since 1957, when the ill-fated Santa Susana Sodium Reactor began operations near Moorpark, California, California's grid will be free of nuclear power.
---
Copyright Capital & Main