Why We Fight: Restoring the American Dream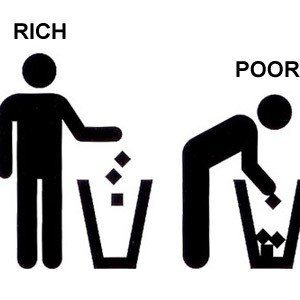 Congress will reconvene shortly. That means more battles over taxes and spending, regulations and safety nets, and how to get the economy out of first gear. Which means more gridlock and continual showdowns over budget resolutions and the debt ceiling.
But before the hostilities start again and we all get lost in puerile politics and petty tactics, it's useful to consider what's really at stake for our economy and democracy.
For much of the past century, the basic bargain at the heart of America was that employers paid their workers enough to buy what American employers were selling. Government's role was to encourage and enforce this bargain. We thereby created a virtuous cycle of higher living standards, more jobs, and better wages. And a democracy that worked reasonably well.
But the bargain has been broken. And until it's remade, the economy can't mend and our democracy won't be responsive to the majority.
First, a bit of history. Back in 1914, Henry Ford announced he was paying workers on his Model T assembly line $5 a day – three times what the typical factory employee earned at the time. The Wall Street Journal termed his action "an economic crime."
But Ford knew it was a cunning business move. The higher wage turned Ford's auto workers into customers who could afford to buy Model Ts. In two years Ford's profits more than doubled.
Yet in the years leading up to the Great Crash of 1929, employers forgot Henry Ford's example. The wages of most American workers stagnated even as the economy surged. Gains went mainly into corporate profits and into the pockets of the very rich. American families maintained their standard of living by going deeper into debt, and the rich gambled with their gigantic winnings. In 1929 the debt bubble popped.
Sound familiar? It should. The same thing happened in the years leading up to the crash of 2008. The lesson should be obvious. When the economy becomes too lopsided – disproportionately benefiting corporate owners and top executives rather than average workers – it tips over.
It's still lopsided. We're emerging from the depths of the worst downturn since the Great Depression but nothing fundamentally has changed. Corporate profits are up largely because payrolls are down. Even Ford Motor Company is now paying its new hires half what it paid new employees a few years ago.
Employee pay is now down to the smallest share of the economy since the government began collecting wage and salary data 60 years ago; and corporate profits, the largest share.
This is a losing game for corporations over the long term. Without enough American consumers, their profitable days are numbered. Europeans are in no mood to buy. India and China are slowing dramatically. Developing nations are in trouble.
Republicans claim rich people and big corporations are job creators, so their taxes must not be raised. This is baloney. In order to create jobs, businesses need customers. But the rich spend only a small fraction of what they earn. They park most of it wherever around the world they can get the highest return.
The real job creators are the vast middle class — whose spending drives the economy and creates jobs. But as the middle class's share of total income continues to drop, it can't spend as much as before. Nor can most Americans borrow as they did before the crash of 2008 — borrowing that temporarily masked their declining purchasing power.
As a result, businesses are still reluctant to hire and pay decent wages. Which is why the recovery continues to be so anemic.
As wealth and income rise to the top, moreover, so does political power. Corporations and the rich are able to entrench themselves by keeping low tax rates and special tax breaks (such as the "carried interest" loophole that still allows private equity and hedge fund managers to treat their incomes as capital gains), and ensuring a steady flow of corporate welfare to their businesses (special breaks for oil and gas, big agriculture, big insurance, Big Pharma and, of course, Wall Street).
All of this continues to squeeze public budgets, corrupt government, and undermine our democracy. The issue is not and has never been the size of our government; it's who the government is for. Government has become less responsive to the needs of most citizens and more responsive to the demands of the monied interests.
The Republican response is to further reduce taxes on the rich, defund programs for the poor, fight unions, allow the median wage to continue to drop and oppose any limits on campaign contributions or spending. 

It does not take a great deal of brainpower to understand this strategy will lead to an even more lopsided economy, more entrenched wealth and a more corrupt democracy.
So as Congress reconvenes and the battles resume, be clear about what's at stake. The only way back to a buoyant economy is through a productive system whose gains are more widely shared. The only way back to a responsive democracy is through a political system whose monied interests are more effectively constrained.
We must remake the basic bargain at the heart of America.
(Robert B. Reich, Chancellor's Professor of Public Policy at the University of California at Berkeley, was Secretary of Labor in the Clinton administration. Reposted from his website with permission.)
Government Shutdown's Silver Lining: A Corporate Hiring Guru Speaks Out
Co-published by Fast Company
Ending the shutdown won't curtail the hiring opportunities for corporate recruiters, says one expert. It's like divorce: Once you start thinking about leaving, the odds that it will happen go up dramatically.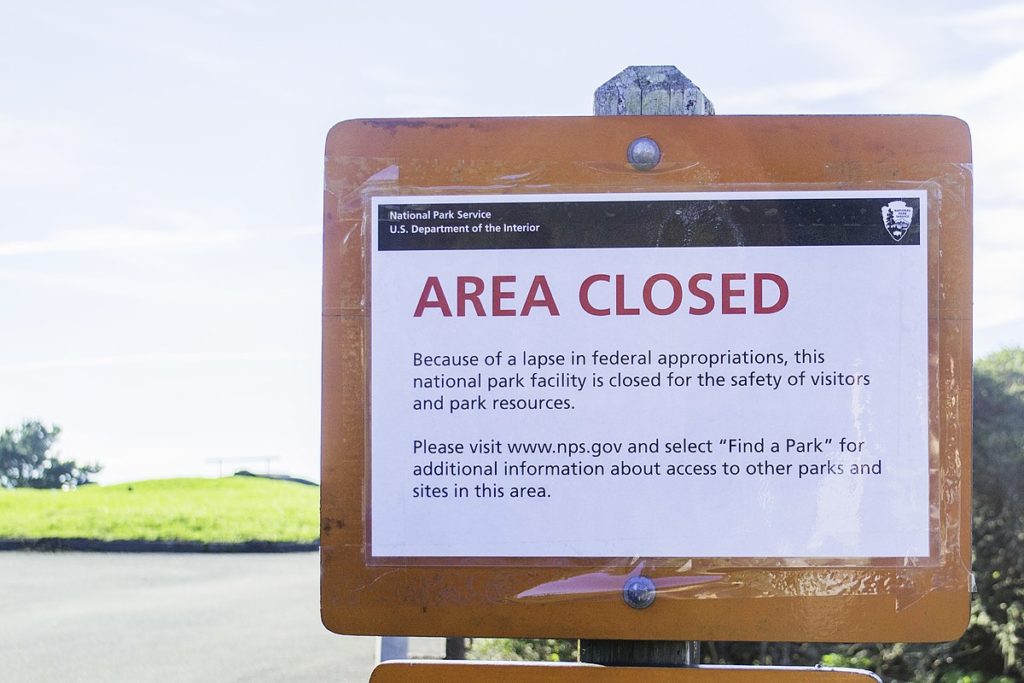 ---
In the new economic climate, even the most mission-driven of federal workers might be forgiven for abandoning the nation's parks, airways and regulatory agencies.
---
Co-published by Fast Company
When the federal government shut down for 16 days in 2013, corporate hiring guru John Sullivan advised companies on how to raid federal government workplaces for talent.
A blog post he penned at the time caused some to charge him with being unpatriotic, he said recently, while others thanked him for the reminder that federal workers were ripe for the plucking.
This time around, the climate is even better for corporations looking to cull staff from a workforce that is already well-trained and also known for its loyalty, Sullivan tells Capital & Main by phone. He describes the current moment—with hundreds of thousands of federal employees forgoing paychecks and, in many cases, sitting at home — as tantamount to "a sale on Black Friday."
---
Congresswoman:  The shutdown could have a long-term impact on the federal government's ability to attract workers with IT skills.
---
"If you've been screaming for the last two years" about the skills-and-talent shortage, "this week there isn't one," says Sullivan, who heads the human resource management program at San Francisco State University's College of Business.
The partial shutdown, that began on December 22 when President Trump failed to secure funding from Congress for his border wall, has impacted employees at a host of federal agencies, including the departments of Agriculture, Commerce, Homeland Security, Housing and Urban Development, Interior, Justice, State, Transportation and Treasury and the NASA.
What makes this particular shutdown so suitable for raiding federal workplaces? It's not just that employee morale has taken a nosedive, thanks to a president who is at war with many of the agencies he oversees. Nor is it only the fact that Trump threatened to keep the government closed for as long as a year, a notion that "really scares people," says Sullivan.
---
With Amazon's opening new offices in the District of Columbia area, three out of four IT workers in DC say they would consider leaving their current jobs for the tech behemoth.
---
It's also the economic climate. Companies are growing. Unemployment is low. Remote work is increasingly an option. Technical advances have made looking for a job easier than it was in 2013. "You can say 'boo' to your phone and apply for a job," adds Sullivan, delivering his matchmaking pitch with such force that even the most mission-driven of federal workers might be forgiven for abandoning the nation's parks, airways and regulatory agencies.
Congresswoman Robin Kelly (D-IL), the ranking member of the House Subcommittee on Information Technology, worried, in a statement last week, that the shutdown would have a long-term impact on the federal government's ability to attract workers with IT skills. The federal government has generally struggled to attract young tech workers, and Amazon's new offices in the District of Columbia area has three out of four IT workers in DC saying they would consider leaving their current jobs for the tech behemoth.
Tech workers — and upper-salaried talent — are not the only employees coveted by the private sector, says Sullivan. Forest Service employees. Coast Guard workers. Transportation and Safety Administration agents. Any unpaid workers could be lured away, especially in states like California and Texas, where economies are strong, he maintains. An employment agency for California's casinos recently put this shout out on Twitter: "Any @TSA employees looking for new opportunities, PTGaming is hiring!" along with the popular hashtag, #shutdownstories.
The shutdown could also prompt federal employees to throw scruples to the wind and step into the infamous revolving door that leads workers from government jobs to the private sector and back again. When Sullivan was advising companies in 2013, he helped firms hire from agencies that regulated them.
"And by the way," asks Sullivan, persisting with his siren song, "if I was a regulator, [with] President Trump eliminating all those regulations, why am I needed? Why not go to the private sector?"
Sullivan, who says he is an underpaid government worker in his own right, is concerned about the public cost of his and others' efforts to lure away the federal government's top talent. The best employees will leave first, and "literally billions" in training dollars will be lost, he predicts.
But he puts the blame squarely on a public sector that undervalues its workers. Corporations that pilfer federal government workforce for talent offer a kind of public service and corrective by demonstrating the price that must be paid "for degrading public service and unnecessarily frustrating federal employees," he wrote in his 2013 post.
Ending the shutdown won't curtail the hiring opportunities for corporate recruiters, says Sullivan. "It's like divorce. Once you start thinking about [leaving], the odds [that it will happen] go up dramatically."
---
Copyright Capital & Main