What Two Supreme Court Rulings Mean for Health Care and Anti-Discrimination Laws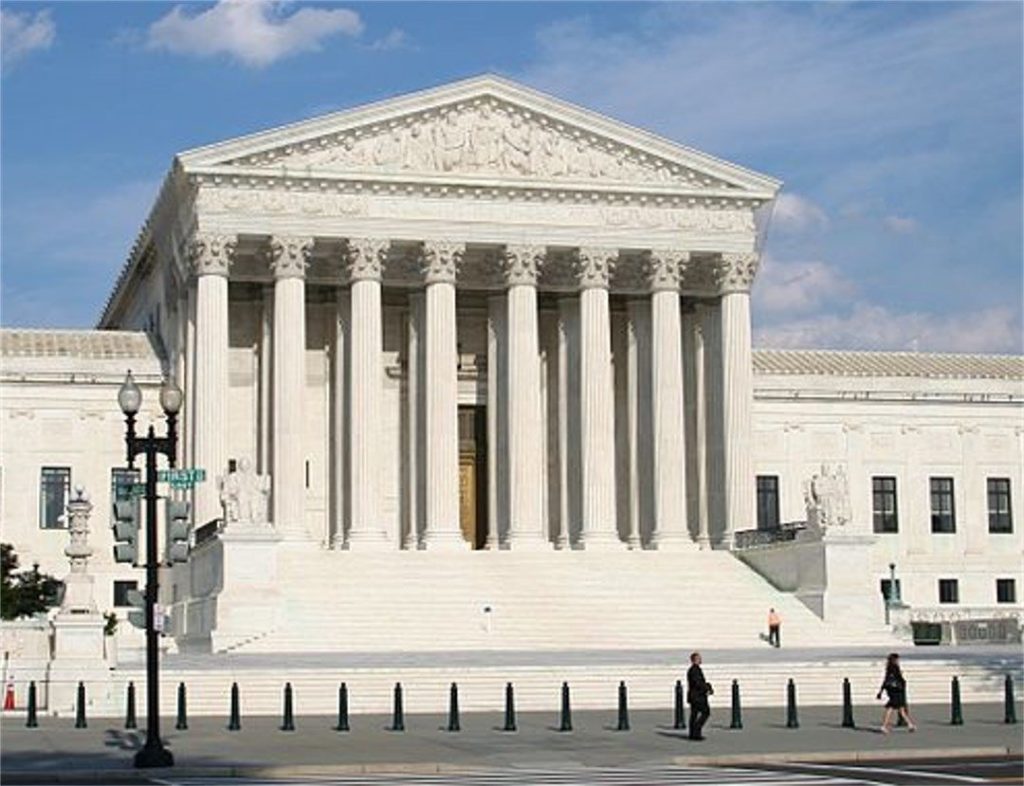 In two Thursday rulings the Supreme Court came down on the side of a functioning government that can help improve life prospects for Americans – should the people's representatives so desire. While Californians wouldn't have been immediately impacted had the Court undermined legislation on health care and housing discrimination, the implications could have been drastic down the road.
In upholding the Affordable Care Act, the High Court affirmed its role firstly to "say what the law is," as Chief Justice John Roberts wrote in the majority opinion, citing Marbury v. Madison; and, secondly, to be guided in that endeavor by adhering to the overall plan of the legislation — rather than zeroing in on each textual clause viewed in isolation. In doing so, Roberts' Court not only saved the landmark health care law at hand, but avoided creating the implication that major legislation could potentially be undone by a stray sentence or errant copyediting. That is a clear victory for those who believe in a functioning, let alone active, government.
In the second and slightly more surprising ruling, the Supreme Court upheld the ability of government to pass and enforce laws aimed against discrimination – even when such discrimination may be unintentional. The specific ruling regarded housing policy in Texas, but again the precedent is important in maintaining the capacity for government to act on behalf of residents.
Health Care Survives Textual Challenge
Thursday's headliner, of course, was the 6-3 decision in King v. Burwell to uphold a functioning version of the Affordable Care Act (which you may recognize as Obamacare, depending on your cable network or blog of choice). In short, the case challenged the legality of the federal government providing subsidies in the 36 states that had not set up their own state-based exchanges. The text of the law explicitly made subsidies available to people who signed up for health care exchanges established by the states, while the intent was clearly to provide incentives to those eligible through state or federally-established exchanges.
Chief Justice John Roberts wrote in the majority opinion, "Congress passed the Affordable Care Act to improve health insurance markets, not destroy them. If at all possible, we must interpret the Act in a way that is consistent with the former, and avoids the latter."
It is generally understood that denying subsidies to people in those states that hadn't established their own exchanges would have collapsed the insurance markets there by removing so many people (and corresponding subsidies) as to make the system unaffordable for the rest. This didn't seem to be the intent of those who passed the law, according to people following the legislative process, those who helped draft it or the legislators themselves. As Vox described it, any contrary reading of the law's intent would mean there was "a massive — and extremely strange — conspiracy in which a Democratic Congress and a Democratic administration designed a scheme whose purpose was to punish recalcitrant states," rather than expand affordable care.
Californians would not have been affected immediately: California Cares, the state's exchange, would have been eligible under both readings of the law's text. However, the imminent collapse of the health insurance system in other states, with more than six million people left suddenly unsubsidized, would likely have forced some Congressional action – and the implications of a legislative transplant may well have had serious side effects for the Golden State.
Discrimination Laws Remain Valid
The Supreme Court's second decision was Texas Department of Housing and Community Affairs v. The Inclusive Communities Project, in which a Dallas community group sued the Texas housing department for discrimination, based on its approving low-income housing projects in minority neighborhoods at a much higher rate than in white neighborhoods. Justice Anthony Kennedy joined the four more liberal members of the Court in a 5-4 decision saying that discrimination can be shown in outcomes — the concept of "disparate impacts" – even when there is no clear intent to do so.
Like Chief Justice Roberts in the King v. Burwell opinion, Justice Kennedy in his opinion explored the intent of the law at hand, in this case the Fair Housing Act. Here Justice Kennedy tied in two other anti-discrimination measures, also passed in the 1960s: the Civil Rights Act and the Age Discrimination in Employment Act. Both include provisions that allow the use of disparate impact claims in discrimination more explicitly than the Fair Housing Act. Justice Samuel Alito, in contrast, accuses the majority of "privileging purpose over text," due to the Fair Housing Act's less specific language.
The ruling, especially with a majority opinion referencing other civil rights and anti-discrimination measures, should be a huge relief for those looking to government or the courts to confront discriminatory policies and practices. The law and the courts can continue to use statistics and examples to level the playing field, rather than needing to read into minds or find physical evidence of overtly racist intent. As Pema Levy wrote in Mother Jones, yesterday's news was a "welcome surprise to civil rights advocates who had feared that the conservative-leaning court under Chief Justice John Roberts—the same court that struck down part of the 1965 Voting Rights Act two years ago—was set to undo another major civil rights law."
In effect, Thursday's decision keeps the prospect of fighting discrimination alive in California and elsewhere. Statistical work has shown that redlining is still alive and well in our state. With yesterday's ruling, such research can help us push towards equality. California has some of the more progressive anti-discrimination laws in the country, but discrimination is hard enough to prove even with the use of statistics. Had it gone the other way, we would have to wait for the rare smoking gun, where someone both had racist intent and slipped up enough to let it be known. 
---
Photo by 350z33
ICE's Stealth Campaign to Expand Its Budget
The new Democratic majority in the House of Representatives could pose a challenge to the agency's chronic overspending — and to its aggressive detention and deportation policies.
---
In June the Dept. of Homeland Security asked Congress to allow it to transfer $200 million to ICE to cover agency overspending, continuing a pattern of such requests.
---
Big spending on immigration enforcement at the Department of Homeland Security promises to be a major sticking point as Congress prepares to negotiate a budget deal early next month.
Even though illegal immigration to the United States appears to be at its lowest point in 46 years, spending on immigration enforcement is at an all-time high. (The U.S. Border Patrol reported that in 2017, the last year for which statistics are available, apprehensions at the U.S.-Mexico border had dropped to 303,000, and had been declining nearly every year since 2000, when a record 1.6 million people were arrested.)
---
 By overspending its congressional allocation, ICE is effectively writing its own budget.
---
U.S. Immigration and Customs Enforcement's detention operations exceeded the agency's budget this year, while ICE spending on its vast system of immigration jails shows no sign of slowing.
But a newly elected Democratic majority in the House of Representatives could pose a challenge to the agency's chronic overspending — and to its aggressive detention and deportation policies.
ICE jailed so many immigrants in 2018 that it ran out of space in its more than 200 lock-ups, and placed 1,600 people in medium-security prisons.
Congress set detention and deportation spending for 2018 at $4.4 billion, enough to detain some 40,520 people annually.
However, by June, 44,000 men and women languished in immigration detention, filling 4,000 more beds than Congress authorized. DHS asked Congress to allow it to transfer $200 million to ICE to cover agency overspending. The department plucked the funds from several of its agencies, including the Federal Emergency Management Agency, the Coast Guard and the Transportation Security Administration.
Critics of ICE say that by overspending its congressional allocation, the agency has engineered a stealth expansion of the U.S. detention system, effectively writing its own appropriation, and skirting the Constitution's separation of powers in which Congress, not the executive branch, has the authority to set spending limits.
---
Congressman: "We shouldn't be using FEMA as a piggy bank to fund detention beds."
---
"It allows them to quickly expand the detention system contrary to congressional intent," said Heidi Altman, director of policy at the National Immigrant Justice Center, a non-profit immigrant rights group.
Such intradepartmental funds transfers aren't uncommon, but a congressional staffer who asked that his name not be used for this story said this one was controversial because nearly all of the money went to ICE for detention and deportation. ICE has received other big budget increases in the past two years. In March 2017, the agency got a $2.6 billion supplemental appropriation; three months later, ICE was back, requesting that Congress approve a $91 million funds transfer.
The $200 million June 2018 transfer, wrote DHS spokeswoman Katie Waldman in an email, was "in line with the FY 2019 president's budget request for U.S. Immigration and Customs Enforcement."
However, the additional funds covered FY 2018 overspending – not future shortfalls in 2019; Congress has yet to agree to a permanent fiscal year 2019 budget. Waldman didn't answer an email asking to clarify her comments.
---
Congressional Staffer: Whenever ICE outspends its budget and adds detention beds, it gains leverage for the next round of budget negotiations.
---
The same congressional staffer who discussed the controversy surrounding the $200 million DHS funds transfer also noted that when ICE outspends its budget and adds detention beds, it gains leverage for the next round of budget negotiations because reducing beds would mean freeing detainees and, ICE argues, their release could jeopardize public safety.
Growth by funds transfer also generally avoids public scrutiny. Transfer documents submitted by government agencies are not released to the public. But earlier this year, Sen. Jeff Merkley (D-OR) released DHS's June 2018 transfer and reprogramming request, noting that $10 million had been taken from FEMA just as Hurricane Florence was making landfall in North Carolina.
DHS shot back, claiming the funds were administrative and weren't earmarked for hurricane relief. But according to Ur Jaddou, director of the advocacy group DHS Watch, and a former Chief Counsel at U.S. Citizenship and Immigration Services, the DHS agency that oversees immigration and citizenship applications, "The government these days doesn't operate on a plethora of administrative resources. It's really functioning on a very limited budget. When they say they're using unused money, it's just a ruse."
Congress has shown its frustration with ICE's disregard for its authority, but hasn't acted to rein in agency spending.
---
Congress has scolded ICE for its "lack of fiscal discipline and cavalier management."
---
In budget recommendations for fiscal year 2019, the Senate Appropriations Committee wrote, "In light of the Committee's persistent and growing concerns about ICE's lack of fiscal discipline, whether real or manufactured, and its inability to manage detention resources…the Committee strongly discourages transfers or reprogramming requests to cover ICE's excesses."
Two years before, the explanatory language in the supplemental appropriations bill was even harsher. Appropriators pointed to a "lack of fiscal discipline and cavalier management" of detention funding, saying the agency seemed to think its detention operations were "funded by an indefinite appropriation. This belief is incorrect."
"We shouldn't be using FEMA as a piggy bank to fund detention beds," said Rep. Dutch Ruppersberger (D-MD). "Unelected agency heads shouldn't unilaterally shift taxpayer dollars for purposes they weren't intended."
Still, despite congressional annoyance with ICE's free-spending ways, it hasn't conducted meaningful oversight of the immigration detention system, said Greg Chen, director of government relations for the American Immigration Lawyers Association.
"The current leadership in Congress hasn't been interested in conducting hearings on detention spending and whether detention is even necessary at the scale it is now," Chen said.
When President Trump issued an executive order calling for no-holds-barred arrests of undocumented immigrants in January 2017, the border patrol reported that apprehensions at the U.S.-Mexico border were lower than at any time since 1972 — when the detention population was a fraction of its current size.
ICE reported that in fiscal year 2017, 41 percent of crimes of which detainees had been convicted were traffic- or immigration-related.  Just 11.4 involved murder, sexual assault, kidnapping, robbery or assault.
Chen argued that ICE has a legal responsibility to screen each person in its custody for risk – either of flight or to public safety. "ICE is just not doing that and defaulting to the practice of detaining people."
Democrats in Congress could take on a more robust role in overseeing ICE spending, now that they've gained a majority in the House. They could put conditions on spending, call for Government Accounting Office reports and hearings, cut funding, demand answers if ICE overspends and bring its actions to the attention of the press, said DHS Watch director Ur Jaddou, who is also a former congressional staffer.
"The next time they [ICE] need something," Jaddou said, Congress can respond, 'Do you really want it? You better listen.'"
---
Copyright Capital & Main