WHAT New Year's Resolutions?
New Year's resolutions are a bitch.
You know you should eat more veggies, exercise regularly and do your bit to reduce suffering in the world. You want to learn Spanish (finally), take that oft-postponed Alaskan cruise and work through your co-dependency issues with Facebook. You're convinced that meditation will reduce your stress, but the mere thought of fitting one more activity into your over-packed schedule only leaves you feeling more stressed out.
Shooting for the moon with our New Year's resolutions — No more sugar! Run three miles a day! Be kind to your enemies! — and then falling short is a fast track to aggravation, self-loathing and the joyless consumption of massive quantities of week-old fruitcake.
Bite-sized goals are easier to digest. Climbing stairs instead of taking elevators or choosing a "bad" parking space to take a brisk walk might not please your aerobics trainer, but the health benefits will be substantial. Eating meat less frequently and in smaller portions won't satisfy your vegan friends, but it can make you healthier and enhance the lives of at least a few animals. Meditating for 10 minutes now and then may not melt the heart of a Zen master, but it's likely to diminish your anxiety quotient.
Before you resolve to swear off wine, eschew chocolate or cancel coffee, recall Woody Allen's observation that "scientists from [the year] 2173 are astounded that 20th-century society failed to grasp the nutritional merits of cream pies and hot fudge." Moderate consumption of wine, chocolate and coffee, we now know, may improve one's health.
Even when our worthiest resolutions succeed, that success may represent, at best, a tactical/short-term response to deeper spiritual issues. In The Republic, Plato teaches that law-making is like cutting off the heads of a hydra — each law produces loopholes that must be closed by additional laws, ad infinitum. (Loophole-plagued gun control advocates and economic progressives take heed.) Diet, exercise, meditation — even selfless good works — address symptoms of what the Buddha called our fundamental dissatisfaction (dis-ease) with the human condition — that life is always just what it is, and rarely what we want it to be.
We all crave more of the good stuff, whether it's the pleasure of a trashy novel or the satisfaction of volunteering at a food bank. And we desperately want to get rid of our suffering, from the mini-torture of a nasty mosquito bite to the deep agony of losing a loved one.
Some New Year's resolutions have even less substance than cotton candy. When a self-appointed advice-giver suggests that you "enjoy life more" because "enjoying life more is an important step to a happier and healthier you!" you may be forgiven the impulse to send said advice-giver to tautology jail.
Not that remembering to enjoy ourselves is a bad idea. My dad's song "Enjoy Yourself (It's Later Than You Think)," with roots as a Chinese proverb, has become a popular New Year's Eve staple with special resonance for those of us who've been around the failed resolution bend one too many times. Occasionally, I'll call my mom when I know she's not home just to hear her chirp that tune's refrain on her answering machine.
This year, I'm going to try to ignore the inner warning that reading Jack Reacher novels, eating peach pie and watching The Good Wife are "guilty pleasures" requiring compensatory hours poring over Moby Dick, downing extra broccoli or viewing, in one sitting, all 15 hours of Berlin Alexanderplatz. For post-postmodern nourishment, I'm keeping David Foster Wallace's mighty novel Infinite Jest on my night table with the intention of reading at least 10 pages a week. It's a long haul, but if I keep my resolve, I'll be done by New Year's 2015!
Michael Sigman is a writer/editor, media consultant and the president of Major Songs, a music publishing company. His post first appeared on Huffington Post and is republished with permission.

Award-Winning Reporter David Sirota to Lead National Investigative Desk on Inequality for Capital & Main
The New York Times has credited Sirota's Wall Street reporting for showing "that secrecy can hide high fees, low returns, excess risk and the identity of politically connected dealmakers."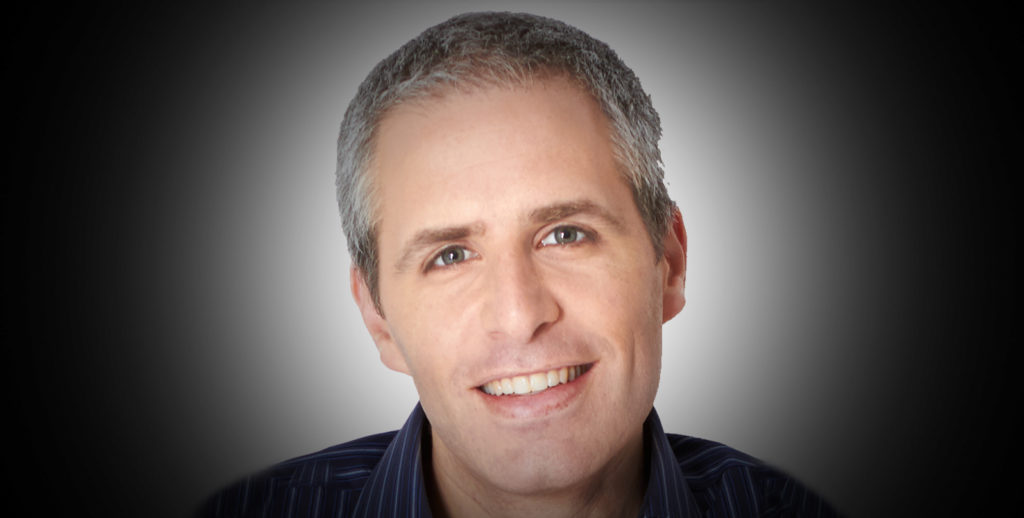 LOS ANGELES — Capital & Main announced today that award-winning reporter David Sirota will lead a new national investigative desk for the California-based publication. His coverage will focus on the country's historically high level of economic inequality, and the role of Wall Street, the private sector and government policy in perpetuating income disparity.
"I am thrilled to join one of the most promising young investigative publications in the country," said Sirota. "There has never been a greater need for aggressive nonpartisan reporting that scrutinizes how corporations, lawmakers and the super-rich wield political and economic power. Capital & Main has established a reputation as an intrepid source of hard-hitting investigative reporting. I am excited to expand their capacity to shine a spotlight on how and why America now has the highest level of economic inequality in the country's modern history."
Sirota will join Capital & Main as a full-time reporter this summer, and prior to that will consult with the publication on editorial content and partnerships. The new position was made possible in part by a grant from the Jonathan Logan Family Foundation in Oakland, CA.
Capital & Main is a non-profit publication founded in 2013 and its reporting has been co-published by (among others) The Atlantic, Time, The Guardian, Reuters, The Daily Beast, Slate, Grist, Fast Company, The Huffington Post and Newsweek. Capital & Main's reporting has won recognition from the Society of American Business Editors & Writers, the Southern California Journalism Awards and the Best of the West contest. Its reporters have been featured on (among others) PRI's The World, WNYC's The Takeaway, as well as on programs on KQED and KCRW.
Sirota has reported extensively on the relationship between money and politics, and has gained a reputation as a journalist willing to scrutinize public officials of both parties. During his career, he has become one of American journalism's most authoritative experts on complex financial systems including taxes, hedge funds, private equity and public pensions. He is a two-time winner of the Best in Business award from SABEW – most recently for his coverage of the 2017 Republican tax bill and its controversial "Corker kickback" provision. Before that, he won recognition from the Columbia Journalism Review for his reporting on how conflicts of interest shaped how Democratic Gov. Dan Malloy's administration oversaw a proposed health-care merger. Sirota has also won Ithaca College's Izzy Award and has been a finalist for UCLA's Gerald R. Loeb Award and Syracuse University's Mirror Award.
The New York Times has credited Sirota's Wall Street reporting for showing "that secrecy can hide high fees, low returns, excess risk and the identity of politically connected dealmakers." In one of its awards, SABEW said Sirota has produced "original, tenacious reporting that displayed a mastery of scouring documents, analyzing data and holding public officials accountable." The legendary late columnist Molly Ivins said, "Sirota is a new-generation populist who instinctively understands that the only real questions are 'Who's getting screwed?' and 'Who's doing the screwing?'"
"David Sirota is one of the finest investigative reporters in the country, and he promises to take Capital & Main's reporting on inequality and related issues to a whole different level," said Capital & Main board member Rick Wartzman, a former Wall Street Journal reporter, Los Angeles Times business editor and the author of four books, including The End of Loyalty: The Rise and Fall of Good Jobs in America. "David's fearless approach to holding the powerful to account is precisely what we need at this moment in time."
From 2014 to 2018 Sirota led International Business Times' investigative reporting team, where he broke major stories on how President Trump's top adviser evades ethics laws as he shapes policies that could enrich his firm; CFPB chief Mick Mulvaney's ties to the financial industry — and how he pressured regulators to back off predatory lending rules at the same time he was raking in cash from payday lenders; how Equifax lobbied against consumer protection rules just before its huge data breach; and how chemical companies that spewed toxins after Hurricane Harvey had worked to reduce safety regulations in the lead-up to the disaster.
In 2014, Sirota's investigative series for PandoDaily about public broadcasting compelled a PBS flagship station to return a $3.5 million contribution from a hedge fund billionaire. That same year, Sirota's investigative reporting about pensions for PandoDaily and then for International Business Times led the New Jersey state government to open a formal pay-to-play investigation and to divest state holdings in a venture capital firm. Sirota's reporting for International Business Times also led San Francisco officials to delay a proposed $3 billion investment in hedge funds.
"We have been longtime admirers of David's work, and couldn't imagine a better fit for our reporting on inequality," said Capital & Main publisher Danny Feingold. "David will give us the capacity to break important national stories on one of the country's great existential threats."
Sirota is also the author of two New York Times best-selling books, Hostile Takeover and The Uprising, as well as Back to Our Future, which became the basis for the National Geographic Channel's miniseries "The '80s: The Decade that Made Us." He appears frequently on MSNBC and CNN, and is the host of a podcast on economic, political and social issues.