West Virginia Teachers Flex Muscle Again
Meanwhile, Oakland teachers break out the picket signs and LAUSD discovers the joys of transparency.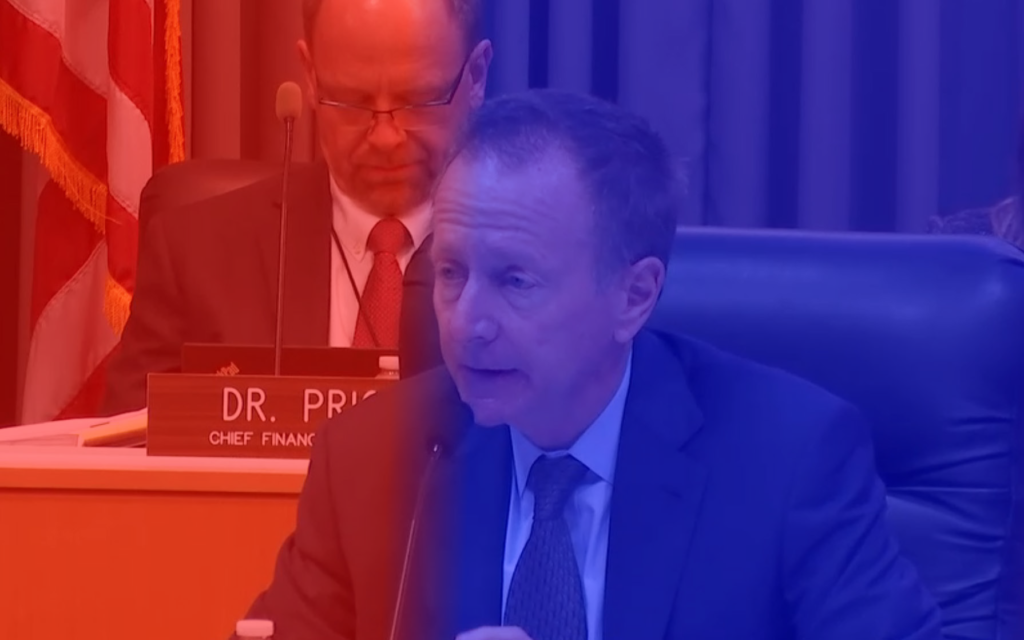 ---
"Learning Curves" is a weekly roundup of news items, profiles and dish about the intersection of education and inequality. Send tips, feedback and announcements of upcoming events to  braden@capitalandmain.com, @BillRaden.
---
"Yes, West Virginia, there is a teachers union, and it's still fighting mad." That was the message for Mountain State lawmakers this week when thousands of West Virginia teachers and school workers walked off the job to kill a privatization bill reputedly written in retaliation for last year's historic nine-day teachers strike. Only hours into the Tuesday-Wednesday walkout, the state's House of Delegates voted 53 to 45 to indefinitely table Senate Bill 451, which had linked a teacher pay raise to the gutting of job security and a first-time legalization for West Virginia of charters and private school vouchers. "Instead of trying to treat a symptom with garbage legislation that isn't even vetted or proven to work," Logan County teacher Kristina Gore told New York magazine, "let's brainstorm some legislation to fix the real problem — the social conditions in which our children live."
All eyes now turn to the East Bay, where over 3,000 Oakland Unified educators walked off the job today, following the recommendations issued last Friday by a neutral fact-finding panel, which agreed with key union bargaining positions but was unable to break the deadlock. "Years of underfunding, the unregulated growth of the charter school industry and district neglect [have] starved our schools of the necessary resources," OEA president Keith Brown charged at a Saturday press conference. In addition to a 12 percent raise over three years, the union is asking for class size reductions, more support staff and is opposing extreme austerity measures that could shutter up to 24 OUSD neighborhood schools.
That OUSD chopping block was the subject of Tuesday's almost Dickensian Oakland school board meeting in which a procession of tearful parents, students, teachers, activists and education leaders pleaded with trustees to spare programs targeted for cuts. School libraries, the district's restorative justice and foster youth programs, and its Asian Pacific Islander Student Achievement services have all been slated for deep reductions in the current, $21.75 million round of budget cuts. The final vote comes February 25.
A murky scheme to transform Los Angeles Unified into a"portfolio" or "network" school district became a little more transparent last week when LAUSD suddenly released a torrent of documents related to superintendent Austin Beutner's "Re-Imagine LAUSD" reorganization plan. After months of stonewalling on California Public Records Act requests from news media and BD 3 school board member Scott Schmerelson, the office of LAUSD General Counsel David Holmquist released hundreds of pages of Re-Imagine contracts and memoranda after Schmerelson upped the ante by introducing a resolution reprimanding the superintendent for his "lack of transparency and responsiveness." That measure passed in a 5-1 vote Tuesday after board members soundly rejected BD 4 member Nick Melvoin's attempt to resurrect an old ALEC model law attack on teacher job security called "mutual consent."
The most eye-popping of the PRAs is LAUSD's 24-page, $765,000 contract with national portfolio district retrofitters Kitamba. The company, which also designed the portfolio transformation of Camden, New Jersey schools that has turned that district into a parent-versus-parent war zone, was engaged to implement a performance-based rating system that, under the portfolio system of governance, is used by district "network leaders" to justify closing and replacing low-testing public schools — usually with charters. Kitamba CEO Rajeev Bajaj, who may be best remembered in New Jersey for his connection to a conflict-of-interest scandal involving former Newark schools chief Christopher Cerf, is leading the LAUSD effort.
California college sexual assault cases are on hold following last month's state appellate court decision that ruled a USC football player accused of sexual assault must be allowed to cross-examine his accuser. According to the L.A. Times, the January 4 reversal has left Golden State colleges and universities scrambling to revise their sexual misconduct policies. The decision followed controversial new federal Title IX sexual misconduct rules proposed by U.S. Education Secretary Betsy DeVos, who is seeking to rescind trauma-informed Obama guidelines and replace them with narrower, more trial-like proceedings, including the cross-examination of accusers in real time. Universities, including the UC and Cal State systems, have opposed direct questioning as an intimidation of assault victims. Since the ruling, Cal State has temporarily halted proceedings in 75 cases that are probably eligible for disciplinary hearings. CSU Title IX coordinator Linda Hoos told the Times that the university is crafting a policy where accusers will be cross-examined via videoconferencing and through a neutral intermediary. UC is expected to follow suit.
---
Copyright Capital & Main
Corruption Exposed in College Admissions Indictments
Wealthy parents caught gaming the system. Eli Broad spends on privatization. The price of each vote for L.A. school board race.
---
"Learning Curves" is a weekly roundup of news items, profiles and dish about the intersection of education and inequality. Send tips, feedback and announcements of upcoming events to braden@capitalandmain.com, @BillRaden.
---
Californians made up a telling majority of those charged in Tuesday's sensational, 50-person federal bust of a $25 million, Newport Beach-based college admissions bribery ring. The indictment, which also names five coaches from USC and UCLA and wilts the ivy at revered elite schools ranging from Yale and Stanford to Georgetown University, netted Hollywood stars Felicity Huffman and Lori Loughlin, along with 23 more of the Golden State's most privileged and allegedly cheatingest parents. The Los Angeles Times' Teresa Watanabe and Andrew Khouri frame the crackdown as the illicit tip of a higher ed inequality iceberg that includes the largely unregulated, multibillion-dollar college admissions prep sector.
"I hope that this whole coaching industry gets a closer look," University of California, Santa Barbara American studies professor Christopher Newfield told Learning Curves about the policy implications of the scandal. "Because it's really expensive, it's skewed toward affluent people and makes the playing field even less level than it was before. … And it's constantly gaming the [admissions] process so that people lose confidence in its validity, which is not that hard to begin with."
Newfield, whose books and research have focused on how 40 years of privatization and state divestment has undercut the public university's goals of providing broad access and high quality, added that states like California also need to look at why quality college seats have not grown with the population of college students. (He recommends erasing the degree differences that underpin a perceived Cal State/UC diploma caste system.) The final piece to eliminating bad behavior is admissions reform: "When you are rejecting 95 percent of your applicants, you're rejecting a whole bunch of great people, and the rejection process is somewhat arbitrary. You introduce these odd categories that [are] not fair, and they're really gameable. That's what people try to do. It's crazy."
The first big-dollar charter donation in L.A. Unified's special school board election was spotted last week by the L.A. Times' eagle-eyed Howard Blume, and to nobody's surprise it bore the signature of L.A.'s own free market-ed megadonor, Eli Broad. Neither was it surprising in a primary distinguished by the determination of pro-charter candidates to remain in the privatization closet until the last possible moment that the $100K check, made out to a PAC supporting former Eric Garcetti aide Heather Repenning, was inked on Election Day.
There's much at stake for Broad. The billionaire is not only a close, longtime political ally of LAUSD superintendent Austin Beutner, he also paid for much of Beutner's portfolio district transformation plan, which risks being dead on arrival should progressive Jackie Goldberg repeat her overwhelming first-place finish in what looks like a May 14 runoff.
Goldberg's runoff challenger won't be known until a final ballot tally confirms whether or not Repenning's now-razor thin, 35-vote lead over March 5's current third-place finisher, Huntington Park Councilperson Graciela Ortiz, is sustained (fewer than 100 uncounted ballots remain). But intrepid data cruncher Sara Roos ran the committee expenditures of the March 5 primary race on her RedqueenInLA blog earlier this week to come up with a preliminary per-vote price tag.
The costliest votes of the race went to Repenning, whose underwhelming 13.13 percent outcome cost her backers roughly $352 for each vote; Ortiz's 13.02 percent set her supporters back $109 per; and the best bargain of the race proved to be Goldberg, whose 48.2 percent cost a mere $63 each.
That leaves billionaires like Broad and Reed Hastings with an interesting campaign-finance calculation on their hands: After throwing $50 million at failed bids to elect pro-privatization candidates as governor and state schools superintendent in the last cycle, do they now risk another expensive confirmation at the polls of voter disenchantment with "school choice" while Sacramento is in the midst of reigning in California's unregulated charter marketplace?
---
Copyright Capital & Main