New Report Tallies the Hidden Costs of Charter Schools
Also in this week's column: Omarosa reveals Betsy DeVos' nom de Trump. Austin Beutner hires Chris Christie's Newark schools supe. Gary Hart's "legislative jiu-jitsu."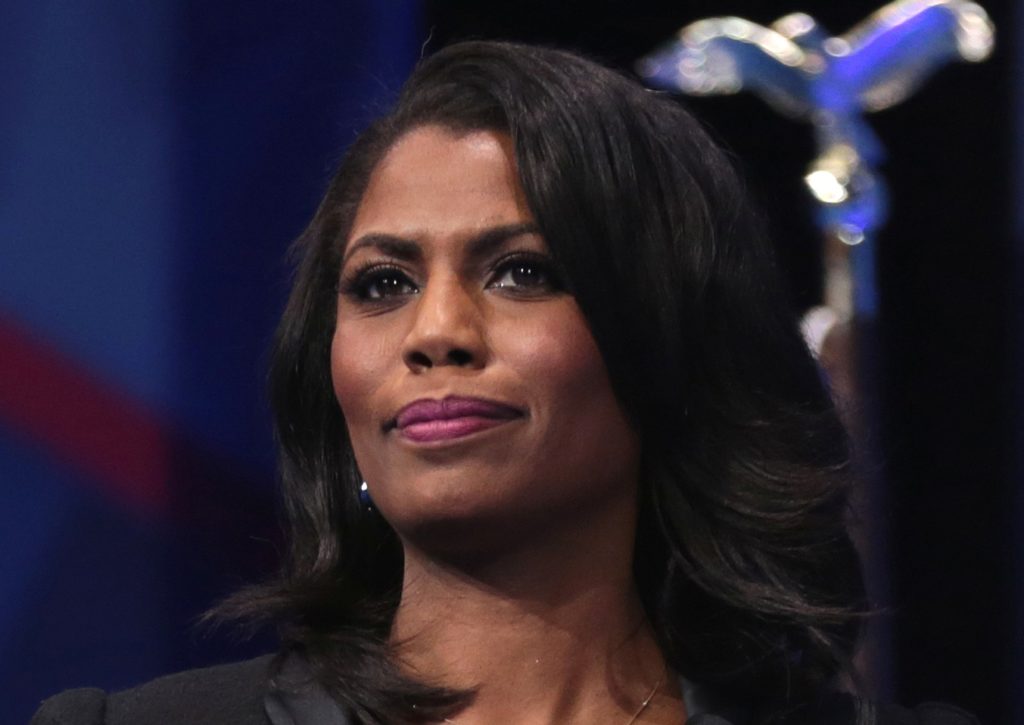 ---
"Learning Curves" is a weekly roundup of news items, profiles and dish about the intersection of education and inequality. Send tips, feedback and announcements of upcoming events to  braden@capitalandmain.com, @BillRaden.
---
Though last year's 25th anniversary of California's

Charter Schools Act of 1992 came and went with little fanfare, former state Senator Gary Hart, the author of that deeply polarizing law, surfaced at EdSource this week to take a birthday bow. In an interview with John Fensterwald, the retired Democrat grudgingly admitted "some districts face loss of revenue due to charter growth" and suggested that some sort of state mitigation for siphoned-off enrollment might be in order.
But Hart's most telling admission is the act of "legislative jiu-jitsu" he said it took to squelch deliberation on his radical experiment in privatized education before the full senate: "[We] pulled the bill out of conference committee and passed it quickly off the senate floor with no debate and sent it to [Republican governor Pete] Wilson." Had the teachers unions been permitted to be heard on the bill, he added, "it likely would not have passed."
The lost-revenues impact of Hart's law gets put into powerful dramatic relief in a five-minute documentary (shown above) posted this week by education advocates In The Public Interest. The unequivocally titled "Charter Schools Are Draining California's Education Funding" canvasses the same three highly chartered and fiscally teetering districts profiled in ITPI's charter fiscal impact study from May — Oakland Unified, San Diego Unified and San Jose's East Side Union High School District.
We can now stop wondering whether Donald Trump has a private endearment for Betsy DeVos. According to this week's bombshell from former Trump White House adviser Omarosa Manigault Newman, he does, and it's "Ditzy DeVos." To be fair, it's an unusually mild pejorative considering the half-baked bigotry attributed to the Secretary of Education in Unhinged: An Insider's Account of the Trump White House, Manigault Newman's sensational tell-all memoir.
Recounting the Amway billionaire's reaction to being booed by angry graduates at historically black Bethune-Cookman University, Manigault Newman writes that DeVos afterwards dismissed the protesters, saying, "They don't have the capacity to understand what we're trying to accomplish." "Oh no, Madam Secretary," Manigault Newman claims to have shot back. "They get it, and they aren't happy about you or your goals." Ditzy promptly bumped her from the motorcade.
F. Scott Fitzgerald's line about there being no second acts in American lives clearly doesn't apply to a pair of veteran ed reform consultants just hired by L.A. Unified schools chief Austin Beutner.
Before joining Team Beutner, ThirdWay Solutions founder Cami Anderson was Newark, New Jersey's parent-alienating schools superintendent from 2011 to 2015. Her Mark Zuckerberg-funded "One Newark" universal enrollment scheme led to numerous neighborhood school closures, mass firings and multiple complaints of civil rights violations.
And Erin McGoldrick Brewster, a partner at "portfolio district" specialists Kitamba, was singled out in a 2011 investigative piece by USA Today for helping then-Washington, DC schools chancellor Michelle Rhee stonewall an investigation into higher-than-typical erasure rates on multiple-choice standardized tests during Rhee's controversial test score-linked merit pay program.
The consultants, who are part of a new deregulation initiative announced by Beutner last week, will be paid off the LAUSD books, courtesy of a $3 million discretionary fund partly financed by billionaire school privatizer Eli Broad.
---
Copyright Capital & Main
Education Critics Attack California's New Online College
Flex Learning Options for Workers (FLOW), a new online addition to the 115-school community college system, is set to launch in fall, 2019.

---
"Learning Curves" is a weekly roundup of news items, profiles and dish about the intersection of education and inequality. Send tips, feedback and announcements of upcoming events to  braden@capitalandmain.com, @BillRaden.
---
One study has found that far from expanding access for the state's hard-to-reach students of color, online classes have been an "engine of racial inequality."
---
"What I like about Chipotle is the limited menu," said Governor Jerry Brown in May, praising the fast-food chain's build-your-own-burrito approach as a model for California higher education. "You put a little cheese, a little this, a little that, and you're out of there. I think that's a model some of our universities need to follow. … It takes kids six years instead of four years. If [universities] would go to a limited menu concept, everyone would graduate on time."
A week later, Brown got his burrito when the legislature passed a nearly $200 billion state spending bill that offered little monetary relief for tightly squeezed University of California and California State University budgets — but included $100 million to launch California's first wholly online, statewide virtual community college. Called Flex Learning Options for Workers (FLOW), the new two-year addition to the 115-school community college system is set to launch in fall, 2019.
Yet despite enthusiastic backing by California Community Colleges (CCC) chancellor Eloy Ortiz Oakley, FLOW had to run a gauntlet of opposition comprised of community college stakeholders and Sacramento lawmakers, whose consensus is that the measure is being overly rushed and under-thought. One study, in fact, has found that far from expanding access for the state's hard-to-reach students of color, online classes have been an "engine of racial inequality."
---
FLOW has remained a tough sell for a governor who has demonstrated a decided tendency to adopt the latest, untested fad in cost-cutting education reform.
---
Although no teachers have been hired or courses announced yet, the cyber-college comes loaded with rosy assumptions that it will successfully serve what an April study by a Bill Gates-supported education policy nonprofit says are 2.5 million of the state's most difficult-to-reach pupils — older, "stranded workers" who are typically unable to drive to a campus but who still need access to the career and technical training that will allow them to get ahead economically.
Nevertheless, FLOW has remained a tough sell for a governor who has demonstrated a decided tendency to adopt the latest, untested fad in education reform, so long as it holds out a promise of doing more with far fewer resources. Brown was quick to jump aboard the school-choice bandwagon and, as mayor of Oakland, founded two charters — the Oakland School for the Arts and the Oakland Military Institute — that have consistently failed to distinguish themselves from their public school neighbors, in spite of lavish private funding.
Two of FLOW's severest critics are University of California, Santa Barbara professor and education author Christopher Newfield, and researcher Cameron Sublett, an associate professor of education at Pepperdine University's Graduate School of Education and Psychology. Earlier this year, in a paper published by Inside Higher Ed, the pair disaggregated the numbers provided by the CCC's chancellor's office to starkly illuminate the deficiencies of moving face-to-face classroom learning online for students of color.
"When we did that, you find that the stories that the chancellor's office is telling us are not accurate," Sublett explained to Capital & Main. "In developmental ed courses — so-called remedial courses — the face-to-face/online disparity is actually greater. Furthermore, if you look at it by racial category, the disparity is actually not closing but remaining stable over time. So the whole idea they're at parity between face-to-face and online courses is only a partial representation of the truth. In fact, for certain subpopulations of student groups within the community college system in the state, success rates remain flat in online courses, and those success rates remain persistently lower than they are in face-to-face courses."
The misrepresentation doesn't stop there. Some of the FLOW proposal's most impressive claims for parity between — and even the superiority of — online over face-to-face learning rely on data from the Action Lab, the research arm of public online learning behemoth Arizona State University.
But in a June Forbes exposé, investigative reporter Derek Newton discredited wide swaths of Action Lab findings in "Making Digital Learning Work," a Gates Foundation-funded research partnership between ASU and the Boston Consulting Group. Newton accused the study's authors of outlandish, if self-dealing misreadings of elementary data: "To describe the ASU report as sloppy is generous. Dishonest is more accurate," the reporter charged.
Some of the most persuasive rebuttals of the FLOW numbers come from data harvested far closer to home. Public Policy Institute of California's higher education research team of Hans Johnson, Marisol Cuellar Mejia and Kevin Cook has regularly sifted through the student outcomes of learners from the Online Education Initiative (OEI), the statewide project that is ironically led by the California Community Colleges Chancellor's Office and has long made CCC the largest provider of online classes in the nation, surpassing the one million enrollment mark in 2013.
"African American and Hispanic students have respectively 17.5 and 9.8 percentage points lower online course success rates than white students," reports 2015's "Successful Online Courses in California's Community Colleges." Also, "we find that online course success rates are between 11 and 14 percentage points lower than traditional course success rates. In addition, we find that online learning does nothing to overcome achievement gaps across racial/ethnic groups — in fact, these gaps are even larger in online classes," adds PPIC's 2014 report, "Online Learning and Student Outcomes in California's Community Colleges."
"We already have the infrastructure in place to offer this program they're seeking," notes Jim Mahler, a veteran San Diego Community College math and engineering professor, and president of the Community College Council of the California Federation of Teachers. (Disclosure: CFT is a financial supporter of this website.) "I don't see a need to create a new college from a policy standpoint. The amount of money they're throwing into it is larger than the budget of most community colleges. It's the kind of money that could be used for better purposes that would serve students in a better way."
This is not the first time, Sublett noted, that Brown has aggressively pursued the cyber-education dream of reaping cost benefits on the backs of students by moving high quality, face-to-face instruction online. In 2013, the governor famously brokered a private-public partnership between the for-profit Massive Open Online Course (MOOC) provider Udacity and San Jose State University. Six months later, the deal imploded following revelations that more than half the students in the rollout failed their final exams and that Udacity's online courses actually reduced remedial education outcomes.
"I think that is Governor Brown's paradigm," Sublett reflected. "I think he does embrace online learning to the degree that he does because he sees potential cost savings. "There's this idea among many people that online is cheaper and faster, but I don't think you'll find lots of support among people that know how online learning actually operates."
---
Copyright Capital & Main