New Report Tallies the Hidden Costs of Charter Schools
Also in this week's column: Omarosa reveals Betsy DeVos' nom de Trump. Austin Beutner hires Chris Christie's Newark schools supe. Gary Hart's "legislative jiu-jitsu."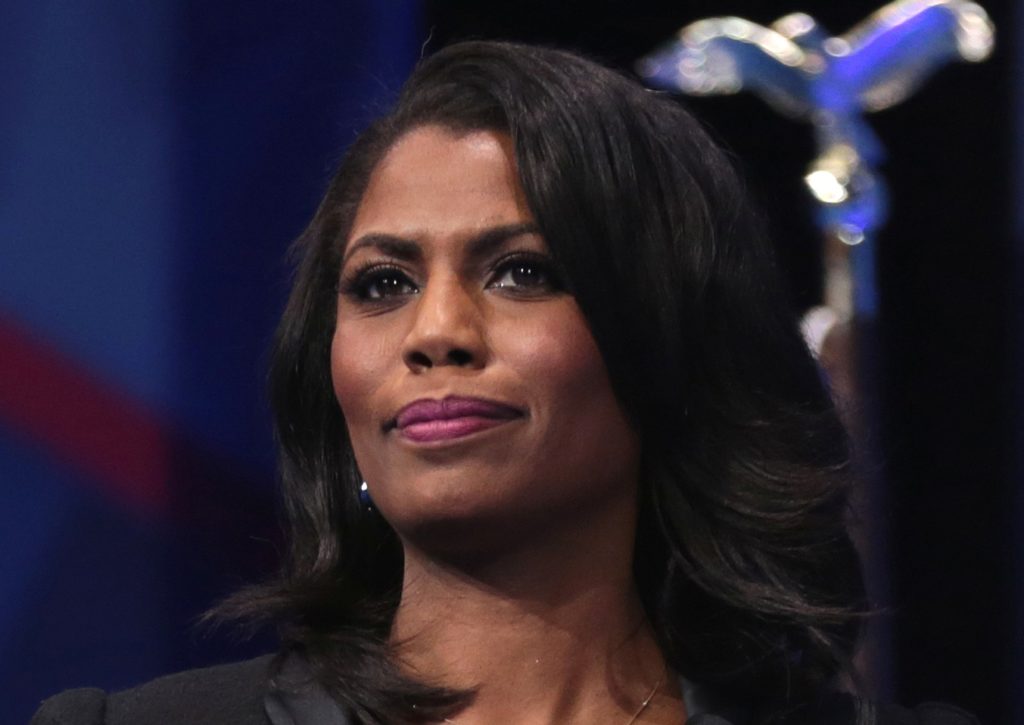 ---
"Learning Curves" is a weekly roundup of news items, profiles and dish about the intersection of education and inequality. Send tips, feedback and announcements of upcoming events to  braden@capitalandmain.com, @BillRaden.
---
Though last year's 25th anniversary of California's Charter Schools Act of 1992 came and went with little fanfare, former state Senator Gary Hart, the author of that deeply polarizing law, surfaced at EdSource this week to take a birthday bow. In an interview with John Fensterwald, the retired Democrat grudgingly admitted "some districts face loss of revenue due to charter growth" and suggested that some sort of state mitigation for siphoned-off enrollment might be in order.
But Hart's most telling admission is the act of "legislative jiu-jitsu" he said it took to squelch deliberation on his radical experiment in privatized education before the full senate: "[We] pulled the bill out of conference committee and passed it quickly off the senate floor with no debate and sent it to [Republican governor Pete] Wilson." Had the teachers unions been permitted to be heard on the bill, he added, "it likely would not have passed."
The lost-revenues impact of Hart's law gets put into powerful dramatic relief in a five-minute documentary (shown above) posted this week by education advocates In The Public Interest. The unequivocally titled "Charter Schools Are Draining California's Education Funding" canvasses the same three highly chartered and fiscally teetering districts profiled in ITPI's charter fiscal impact study from May — Oakland Unified, San Diego Unified and San Jose's East Side Union High School District.
We can now stop wondering whether Donald Trump has a private endearment for Betsy DeVos. According to this week's bombshell from former Trump White House adviser Omarosa Manigault Newman, he does, and it's "Ditzy DeVos." To be fair, it's an unusually mild pejorative considering the half-baked bigotry attributed to the Secretary of Education in Unhinged: An Insider's Account of the Trump White House, Manigault Newman's sensational tell-all memoir.
Recounting the Amway billionaire's reaction to being booed by angry graduates at historically black Bethune-Cookman University, Manigault Newman writes that DeVos afterwards dismissed the protesters, saying, "They don't have the capacity to understand what we're trying to accomplish." "Oh no, Madam Secretary," Manigault Newman claims to have shot back. "They get it, and they aren't happy about you or your goals." Ditzy promptly bumped her from the motorcade.
F. Scott Fitzgerald's line about there being no second acts in American lives clearly doesn't apply to a pair of veteran ed reform consultants just hired by L.A. Unified schools chief Austin Beutner.
Before joining Team Beutner, ThirdWay Solutions founder Cami Anderson was Newark, New Jersey's parent-alienating schools superintendent from 2011 to 2015. Her Mark Zuckerberg-funded "One Newark" universal enrollment scheme led to numerous neighborhood school closures, mass firings and multiple complaints of civil rights violations.
And Erin McGoldrick Brewster, a partner at "portfolio district" specialists Kitamba, was singled out in a 2011 investigative piece by USA Today for helping then-Washington, DC schools chancellor Michelle Rhee stonewall an investigation into higher-than-typical erasure rates on multiple-choice standardized tests during Rhee's controversial test score-linked merit pay program.
The consultants, who are part of a new deregulation initiative announced by Beutner last week, will be paid off the LAUSD books, courtesy of a $3 million discretionary fund partly financed by billionaire school privatizer Eli Broad.
---
Copyright Capital & Main
Corruption Exposed in College Admissions Indictments
Wealthy parents caught gaming the system. Eli Broad spends on privatization. The price of each vote for L.A. school board race.
---
"Learning Curves" is a weekly roundup of news items, profiles and dish about the intersection of education and inequality. Send tips, feedback and announcements of upcoming events to braden@capitalandmain.com, @BillRaden.
---
Californians made up a telling majority of those charged in Tuesday's sensational, 50-person federal bust of a $25 million, Newport Beach-based college admissions bribery ring. The indictment, which also names five coaches from USC and UCLA and wilts the ivy at revered elite schools ranging from Yale and Stanford to Georgetown University, netted Hollywood stars Felicity Huffman and Lori Loughlin, along with 23 more of the Golden State's most privileged and allegedly cheatingest parents. The Los Angeles Times' Teresa Watanabe and Andrew Khouri frame the crackdown as the illicit tip of a higher ed inequality iceberg that includes the largely unregulated, multibillion-dollar college admissions prep sector.
"I hope that this whole coaching industry gets a closer look," University of California, Santa Barbara American studies professor Christopher Newfield told Learning Curves about the policy implications of the scandal. "Because it's really expensive, it's skewed toward affluent people and makes the playing field even less level than it was before. … And it's constantly gaming the [admissions] process so that people lose confidence in its validity, which is not that hard to begin with."
Newfield, whose books and research have focused on how 40 years of privatization and state divestment has undercut the public university's goals of providing broad access and high quality, added that states like California also need to look at why quality college seats have not grown with the population of college students. (He recommends erasing the degree differences that underpin a perceived Cal State/UC diploma caste system.) The final piece to eliminating bad behavior is admissions reform: "When you are rejecting 95 percent of your applicants, you're rejecting a whole bunch of great people, and the rejection process is somewhat arbitrary. You introduce these odd categories that [are] not fair, and they're really gameable. That's what people try to do. It's crazy."
The first big-dollar charter donation in L.A. Unified's special school board election was spotted last week by the L.A. Times' eagle-eyed Howard Blume, and to nobody's surprise it bore the signature of L.A.'s own free market-ed megadonor, Eli Broad. Neither was it surprising in a primary distinguished by the determination of pro-charter candidates to remain in the privatization closet until the last possible moment that the $100K check, made out to a PAC supporting former Eric Garcetti aide Heather Repenning, was inked on Election Day.
There's much at stake for Broad. The billionaire is not only a close, longtime political ally of LAUSD superintendent Austin Beutner, he also paid for much of Beutner's portfolio district transformation plan, which risks being dead on arrival should progressive Jackie Goldberg repeat her overwhelming first-place finish in what looks like a May 14 runoff.
Goldberg's runoff challenger won't be known until a final ballot tally confirms whether or not Repenning's now-razor thin, 35-vote lead over March 5's current third-place finisher, Huntington Park Councilperson Graciela Ortiz, is sustained (fewer than 100 uncounted ballots remain). But intrepid data cruncher Sara Roos ran the committee expenditures of the March 5 primary race on her RedqueenInLA blog earlier this week to come up with a preliminary per-vote price tag.
The costliest votes of the race went to Repenning, whose underwhelming 13.13 percent outcome cost her backers roughly $352 for each vote; Ortiz's 13.02 percent set her supporters back $109 per; and the best bargain of the race proved to be Goldberg, whose 48.2 percent cost a mere $63 each.
That leaves billionaires like Broad and Reed Hastings with an interesting campaign-finance calculation on their hands: After throwing $50 million at failed bids to elect pro-privatization candidates as governor and state schools superintendent in the last cycle, do they now risk another expensive confirmation at the polls of voter disenchantment with "school choice" while Sacramento is in the midst of reigning in California's unregulated charter marketplace?
---
Copyright Capital & Main