New Report Tallies the Hidden Costs of Charter Schools
Also in this week's column: Omarosa reveals Betsy DeVos' nom de Trump. Austin Beutner hires Chris Christie's Newark schools supe. Gary Hart's "legislative jiu-jitsu."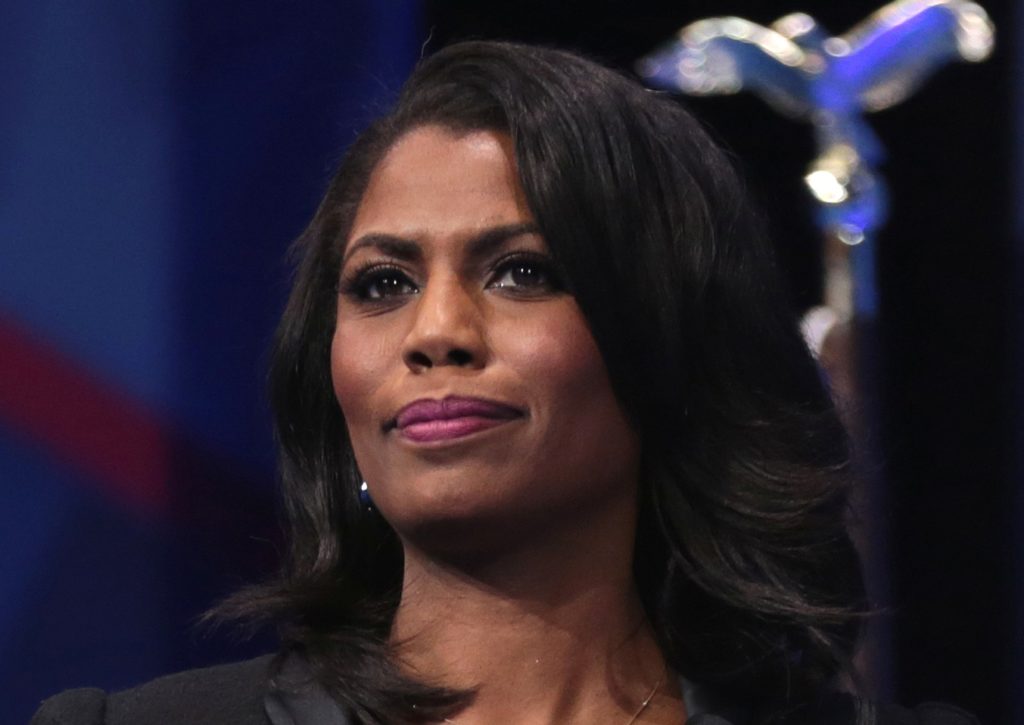 ---
"Learning Curves" is a weekly roundup of news items, profiles and dish about the intersection of education and inequality. Send tips, feedback and announcements of upcoming events to  braden@capitalandmain.com, @BillRaden.
---
Though last year's 25th anniversary of California's

Charter Schools Act of 1992 came and went with little fanfare, former state Senator Gary Hart, the author of that deeply polarizing law, surfaced at EdSource this week to take a birthday bow. In an interview with John Fensterwald, the retired Democrat grudgingly admitted "some districts face loss of revenue due to charter growth" and suggested that some sort of state mitigation for siphoned-off enrollment might be in order.
But Hart's most telling admission is the act of "legislative jiu-jitsu" he said it took to squelch deliberation on his radical experiment in privatized education before the full senate: "[We] pulled the bill out of conference committee and passed it quickly off the senate floor with no debate and sent it to [Republican governor Pete] Wilson." Had the teachers unions been permitted to be heard on the bill, he added, "it likely would not have passed."
The lost-revenues impact of Hart's law gets put into powerful dramatic relief in a five-minute documentary (shown above) posted this week by education advocates In The Public Interest. The unequivocally titled "Charter Schools Are Draining California's Education Funding" canvasses the same three highly chartered and fiscally teetering districts profiled in ITPI's charter fiscal impact study from May — Oakland Unified, San Diego Unified and San Jose's East Side Union High School District.
We can now stop wondering whether Donald Trump has a private endearment for Betsy DeVos. According to this week's bombshell from former Trump White House adviser Omarosa Manigault Newman, he does, and it's "Ditzy DeVos." To be fair, it's an unusually mild pejorative considering the half-baked bigotry attributed to the Secretary of Education in Unhinged: An Insider's Account of the Trump White House, Manigault Newman's sensational tell-all memoir.
Recounting the Amway billionaire's reaction to being booed by angry graduates at historically black Bethune-Cookman University, Manigault Newman writes that DeVos afterwards dismissed the protesters, saying, "They don't have the capacity to understand what we're trying to accomplish." "Oh no, Madam Secretary," Manigault Newman claims to have shot back. "They get it, and they aren't happy about you or your goals." Ditzy promptly bumped her from the motorcade.
F. Scott Fitzgerald's line about there being no second acts in American lives clearly doesn't apply to a pair of veteran ed reform consultants just hired by L.A. Unified schools chief Austin Beutner.
Before joining Team Beutner, ThirdWay Solutions founder Cami Anderson was Newark, New Jersey's parent-alienating schools superintendent from 2011 to 2015. Her Mark Zuckerberg-funded "One Newark" universal enrollment scheme led to numerous neighborhood school closures, mass firings and multiple complaints of civil rights violations.
And Erin McGoldrick Brewster, a partner at "portfolio district" specialists Kitamba, was singled out in a 2011 investigative piece by USA Today for helping then-Washington, DC schools chancellor Michelle Rhee stonewall an investigation into higher-than-typical erasure rates on multiple-choice standardized tests during Rhee's controversial test score-linked merit pay program.
The consultants, who are part of a new deregulation initiative announced by Beutner last week, will be paid off the LAUSD books, courtesy of a $3 million discretionary fund partly financed by billionaire school privatizer Eli Broad.
---
Copyright Capital & Main
Will Los Angeles Teachers Strike Jan. 10?
A state-appointed fact-finding panel mostly punted on unresolved equity demands that form the heart of what Los Angeles' teacher union has framed as a fight to save L.A.'s "civic institution of public education."
---
"Learning Curves" is a weekly roundup of news items, profiles and dish about the intersection of education and inequality. Send tips, feedback and announcements of upcoming events to  braden@capitalandmain.com, @BillRaden.
---
Fasten your seatbelts Los Angeles, it's going to be a bumpy strike. That was the subtext to a tumultuous week that saw over 50,000 L.A. teachers, students and families take to the streets Saturday to support a union faced with budgetary saber-rattling by Los Angeles Unified, and that climaxed on Wednesday with United Teachers Los Angeles president Alex Caputo-Pearl setting a January 10 walkout date — unless Los Angeles Unified negotiators meet key union demands for investments in the district's highest-poverty students.
Caputo-Pearl's announcement came a day after L.A. Unified superintendent Austin Beutner erroneously claimed that the union had accepted the district's six percent pay raise offer, as recommended in Tuesday's report by state-appointed fact-finders who also urged LAUSD to kick in the modest equivalent of a one to three percent salary increase for new hires to reduce class sizes, and for both sides to work together to lobby Sacramento for more state funding.
Fact-finding panel chairman David A. Weinberg mostly punted on 19 of 21 unresolved equity demands that form the heart of what UTLA has framed as a fight to save L.A.'s "civic institution of public education." The union won some minor points, like the allowing of teacher input on charter co-locations, and on scrapping a district privilege to unilaterally lift class size caps during fiscal crunches. But by accepting at face value LAUSD's latest claims of imminent bankruptcy, Weinberg left unanswered a critical question: How could LAUSD annually project catastrophic, three-year deficits and still have its unrestricted cash reserves balloon from $500 million to nearly $2 billion during the same five-year period?
"We have watched underfunding and actions of privatizers undermine our students and our schools for too long. No more," Caputo-Pearl warned on Wednesday.
The controversy over LAUSD's "structural deficit" is already defining next March's special school board election. Ten candidates have thrown in their hats for the seat left vacant by the July resignation of disgraced ex-Board District 5 member Ref Rodriguez. At stake is the single-vote edge enjoyed by Rodriguez's former pro-charter voting block, currently led by board president Monica Garcia. But the race heated up considerably last week when former two-time BD 5 representative Jackie Goldberg won the UTLA board's overwhelming endorsement. The contest hinges on which of the other candidates will attract the lucrative support of charter school backers, who in 2017 spent a record-shattering $6.6 million to oust former board president Steve Zimmer in favor of staunch Beutner ally Nick Melvoin.
Also heating up is speculation on how Governor-elect Gavin Newsom's State Board of Education picks will alter the ideology of a board that has been seen as bending over backwards to favor charter schools. This week, the nonprofit education news site EdSource pointed out that, although it will take years to fully reshape the Jerry Brown-appointed, 11-member board, Newsom's first opportunity will come on his January 7 inauguration day. That's when current president Michael Kirst, who was instrumental in California's adoption of dubious Common Core State Standards, retires. Departing a week later will be Trish Boyd Williams, whose pro-charter charter enthusiasm and career ties to corporate-reform cash have been the bane of local school boards. Also leaving in 2019 will be Bruce Holaday. The term of Karen Valdes, who was appointed to fill a vacancy in 2017, ends in January.
---
Copyright Capital & Main