New Report Tallies the Hidden Costs of Charter Schools
Also in this week's column: Omarosa reveals Betsy DeVos' nom de Trump. Austin Beutner hires Chris Christie's Newark schools supe. Gary Hart's "legislative jiu-jitsu."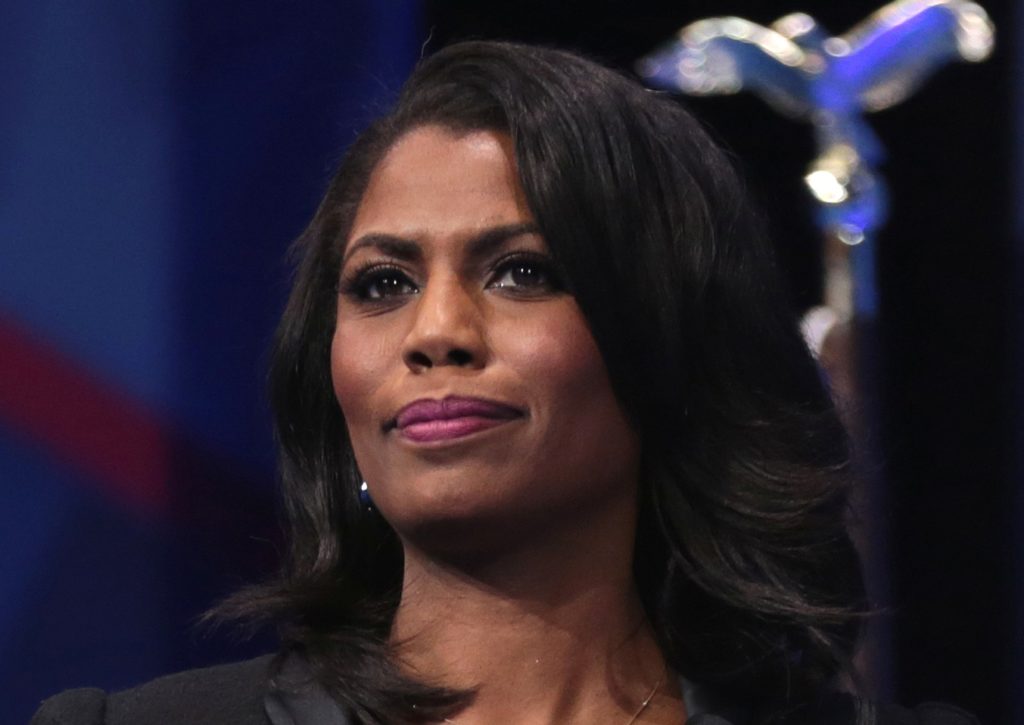 ---
"Learning Curves" is a weekly roundup of news items, profiles and dish about the intersection of education and inequality. Send tips, feedback and announcements of upcoming events to  braden@capitalandmain.com, @BillRaden.
---
Though last year's 25th anniversary of California's

Charter Schools Act of 1992 came and went with little fanfare, former state Senator Gary Hart, the author of that deeply polarizing law, surfaced at EdSource this week to take a birthday bow. In an interview with John Fensterwald, the retired Democrat grudgingly admitted "some districts face loss of revenue due to charter growth" and suggested that some sort of state mitigation for siphoned-off enrollment might be in order.
But Hart's most telling admission is the act of "legislative jiu-jitsu" he said it took to squelch deliberation on his radical experiment in privatized education before the full senate: "[We] pulled the bill out of conference committee and passed it quickly off the senate floor with no debate and sent it to [Republican governor Pete] Wilson." Had the teachers unions been permitted to be heard on the bill, he added, "it likely would not have passed."
The lost-revenues impact of Hart's law gets put into powerful dramatic relief in a five-minute documentary (shown above) posted this week by education advocates In The Public Interest. The unequivocally titled "Charter Schools Are Draining California's Education Funding" canvasses the same three highly chartered and fiscally teetering districts profiled in ITPI's charter fiscal impact study from May — Oakland Unified, San Diego Unified and San Jose's East Side Union High School District.
We can now stop wondering whether Donald Trump has a private endearment for Betsy DeVos. According to this week's bombshell from former Trump White House adviser Omarosa Manigault Newman, he does, and it's "Ditzy DeVos." To be fair, it's an unusually mild pejorative considering the half-baked bigotry attributed to the Secretary of Education in Unhinged: An Insider's Account of the Trump White House, Manigault Newman's sensational tell-all memoir.
Recounting the Amway billionaire's reaction to being booed by angry graduates at historically black Bethune-Cookman University, Manigault Newman writes that DeVos afterwards dismissed the protesters, saying, "They don't have the capacity to understand what we're trying to accomplish." "Oh no, Madam Secretary," Manigault Newman claims to have shot back. "They get it, and they aren't happy about you or your goals." Ditzy promptly bumped her from the motorcade.
F. Scott Fitzgerald's line about there being no second acts in American lives clearly doesn't apply to a pair of veteran ed reform consultants just hired by L.A. Unified schools chief Austin Beutner.
Before joining Team Beutner, ThirdWay Solutions founder Cami Anderson was Newark, New Jersey's parent-alienating schools superintendent from 2011 to 2015. Her Mark Zuckerberg-funded "One Newark" universal enrollment scheme led to numerous neighborhood school closures, mass firings and multiple complaints of civil rights violations.
And Erin McGoldrick Brewster, a partner at "portfolio district" specialists Kitamba, was singled out in a 2011 investigative piece by USA Today for helping then-Washington, DC schools chancellor Michelle Rhee stonewall an investigation into higher-than-typical erasure rates on multiple-choice standardized tests during Rhee's controversial test score-linked merit pay program.
The consultants, who are part of a new deregulation initiative announced by Beutner last week, will be paid off the LAUSD books, courtesy of a $3 million discretionary fund partly financed by billionaire school privatizer Eli Broad.
---
Copyright Capital & Main
A Come-From-Behind Win for Tony Thurmond?
L.A. Unified reimagines the 1990s. The effects of immigration crackdowns on Latino student enrollment. Tony Thurmond rallies to take the lead in state schools chief race.
---
"Learning Curves" is a weekly roundup of news items, profiles and dish about the intersection of education and inequality. Send tips, feedback and announcements of upcoming events to  braden@capitalandmain.com, @BillRaden.
---
The lid on a secret scheme to radically decentralize Los Angeles Unified was partially pried open last week when the Los Angeles Times provided the first inklings of what LAUSD superintendent Austin Beutner has variously called "realignment" and "reimagining" since his hiring in May. Times education writers Howard Blume and Anna Phillips say highlights include a purge of "discretionary" staff at the district's Beaudry Avenue headquarters. Budgeting, hiring and curriculum authority would be transferred to LAUSD's 988 district-managed schools, which will be organized into 32 geographic "networks" under the oversight of regional offices. The theory is that cost savings and "charter-like" autonomy will improve student outcomes. Beutner is expected to unveil details next month.
Reimagining's actual reimagineers are outside consultants who carried out a similar reorganization of Newark, New Jersey schools using a highly controversial approach borrowed from Wall Street. Called the "portfolio model," it means each of the 32 L.A. networks would be overseen like a stock portfolio. A portfolio manager would keep the "good" schools and dump the "bad" by turning them over to a charter or shutting them down much like a bum stock. Why that should fare any better than a short-lived LAUSD reform in the 1990s that also divided the district into small, semi-autonomous clusters but failed to budge academic performance remains unclear. The changes in Newark included neighborhood school closures, mass firings of teachers and principals, a spike in new charters and a revolt by parents that drove out former Newark supe — and current L.A. consultant — Cami Anderson.
One wrinkle in LAUSD going portfolio is the March 5 special election to fill the District 5 seat left vacant by the August resignation of disgraced board member Ref Rodriguez. District 5 veteran Jackie Goldberg's October 26 announcement that she is running for a third term in her old board seat could effectively make the contest a local referendum on the Beutner plan. The progressive, twice-elected L.A. City Councilmember and two-term California Assemblymember has never lost a race in her political career. The pro-charter forces on the current one-vote board majority might consider having a kinder, gentler-to-public school families Plan B waiting in the wings.
Speaking of shoo-ins, it turns out that any talk of a Marshall Tuck victory in last week's inconclusive election for California Superintendent of Public Instruction was a tad premature. As of Wednesday evening, the California Secretary of State reported that progressive Assemblymember Tony Thurmond has surged ahead of the former charter school operator by nearly 75,000 votes in the ongoing count of an estimated 4.8 million, mostly mail-in ballots that arrived after Election Day. Although millions of ballots remain to be counted, given the fact that late voters in California traditionally swing leftward and more diverse, Learning Curves is officially going out on a limb to be the first to congratulate superintendent-elect Thurmond on his narrow but decisive victory.
This week's prize for the least surprising findings in an education study goes to Stanford researchers Thomas Dee and Mark Murphy, who determined that wherever county law-enforcement cooperated in ramped-up immigration enforcement with ICE agents, Latino school enrollment dropped by an average of almost eight percent within two years. Federal law prohibits schools and districts from adopting policies that deny or discourage children from enrolling because of immigration status. But Dee and Murphy's "Vanished Classmates: The Effects of Local Immigration Enforcement on Student Enrollment" estimated that 300,000 Latino children were uprooted from their schools between 2000 and 2011 in 55 jurisdictions that had voluntary enforcement partnerships with the feds.
---
Copyright Capital & Main