Walmart Chinatown Battle Goes to Court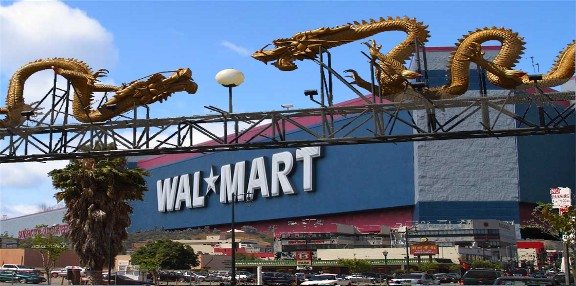 Tomorrow the fate of Chinatown residents and small businesses will be decided by the Superior Court. For the past 18 months, Chinatown residents and community activists across the city have been fighting Walmart's attempt to open a grocery store in the historic downtown neighborhood. Now a judge will weigh the right of Asian-American communities to have a voice in what is built in their neighborhoods versus a multinational corporation's ability to open just one more store. The lawsuit filed by the Asian Pacific American Labor Alliance (APALA) and its allies seeks to nullify the building permits granted to Walmart by L.A. city officials.
As we at APALA prepare for the trial, I have been reflecting on our civil rights and labor struggles in the Asian-American community. It's the same battle that Chinatown residents fought against Union Station displacement and that Japanese Americans fought to reclaim Little Tokyo in the wake of internment camps and recent gentrification. APALA was formed out of this historic saga of Asian-Americans fighting for good jobs, be they Filipino farm workers, Koreatown grocery workers or Thai sweatshop workers in El Monte. By fighting the illegal building permits in Chinatown, we are humbly trying to honor our activist elders.
Over a year ago, our coalition of Asian-American and Chinatown community members sought to have a say on the impacts of Walmart's effort to move into our neighborhood. We were concerned about cultural preservation, poverty jobs in our community and the ability of our existing businesses to compete with such a large retailer.
In March 2012, former Councilmember Ed Reyes introduced an Interim Control Ordinance (ICO) before the City Council. The City Planning Department and Community Redevelopment Agency/LA staff clearly knew this ordinance was coming due to the project's controversial nature, but they nevertheless rushed their approval of Walmart's building permits.
What was clear then was that the CRA/LA still should oversee this project's permits. Even though Governor Brown ordered the dissolution of redevelopment agencies in January 2012, many of their community redevelopment plans like the Chinatown Redevelopment Plan were still legally active.
That plan (which includes the proposed Walmart store) was and is still legally active for eight more years and had a specific public hearing requirement for new and renovated developments in the plan area. What this means for Chinatown is that a very clear violation of our rights occurred: The CRA/LA Board was supposed to be consulted before the building permits were approved. Though Walmart had the right to apply for building permits, we, the community, had the right to the legally required public hearing.
It is no small feat that our coalition was able to bring together residents who are often marginalized from public processes due to their economic and language barriers. These residents are ready for their voices to be heard and to demand the ability to make decisions in our neighborhood's developments.
Our fight is not only about Walmart or any similar retailer. Our organizing harkens back to over a century of fighting for respect for Asian-Pacific Islander communities and our workers. This is about including everyone in decisions about what is built in their communities, because projects like these truly can define a neighborhood and its character for decades to come.
Walmart has thousands of stores across the globe, so its assertion that it will suffer "great financial harm" if it doesn't open its store rings false. In fact it is our small businesses that will suffer greatly if Walmart does open.
We hope that Judge James Chalfant will recognize that the concerns of our residents were not heard and reverse the ill-advised Planning Department decision by requiring the hearing originally mandated under the Chinatown Redevelopment Plan.
Government Shutdown's Silver Lining: A Corporate Hiring Guru Speaks Out
Co-published by Fast Company
Ending the shutdown won't curtail the hiring opportunities for corporate recruiters, says one expert. It's like divorce: Once you start thinking about leaving, the odds that it will happen go up dramatically.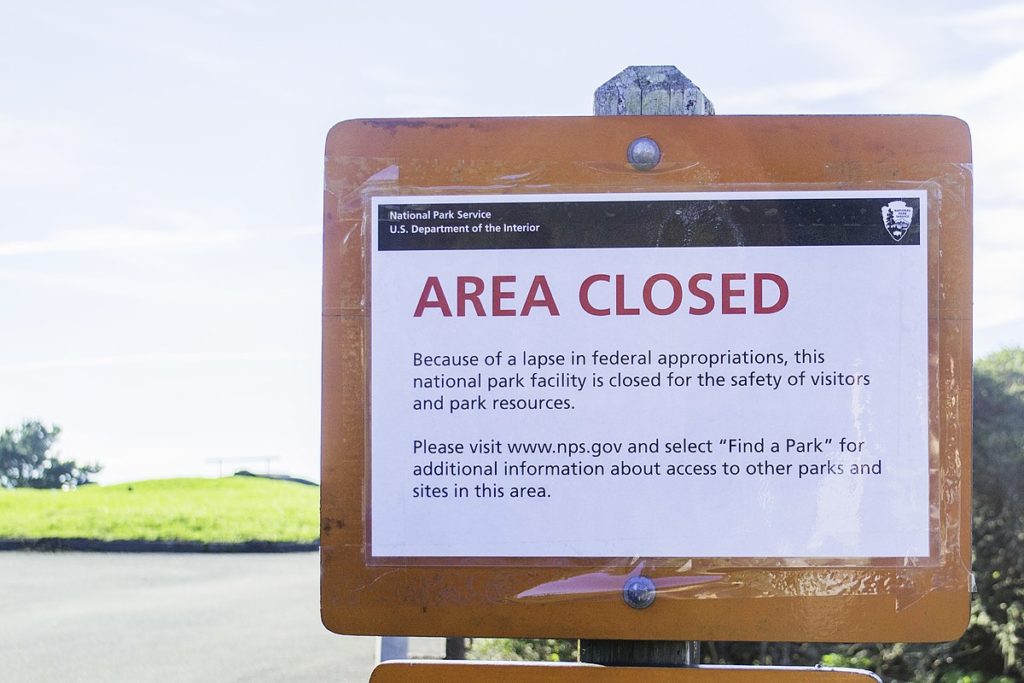 ---
In the new economic climate, even the most mission-driven of federal workers might be forgiven for abandoning the nation's parks, airways and regulatory agencies.
---
Co-published by Fast Company
When the federal government shut down for 16 days in 2013, corporate hiring guru John Sullivan advised companies on how to raid federal government workplaces for talent.
A blog post he penned at the time caused some to charge him with being unpatriotic, he said recently, while others thanked him for the reminder that federal workers were ripe for the plucking.
This time around, the climate is even better for corporations looking to cull staff from a workforce that is already well-trained and also known for its loyalty, Sullivan tells Capital & Main by phone. He describes the current moment—with hundreds of thousands of federal employees forgoing paychecks and, in many cases, sitting at home — as tantamount to "a sale on Black Friday."
---
Congresswoman:  The shutdown could have a long-term impact on the federal government's ability to attract workers with IT skills.
---
"If you've been screaming for the last two years" about the skills-and-talent shortage, "this week there isn't one," says Sullivan, who heads the human resource management program at San Francisco State University's College of Business.
The partial shutdown, that began on December 22 when President Trump failed to secure funding from Congress for his border wall, has impacted employees at a host of federal agencies, including the departments of Agriculture, Commerce, Homeland Security, Housing and Urban Development, Interior, Justice, State, Transportation and Treasury and the NASA.
What makes this particular shutdown so suitable for raiding federal workplaces? It's not just that employee morale has taken a nosedive, thanks to a president who is at war with many of the agencies he oversees. Nor is it only the fact that Trump threatened to keep the government closed for as long as a year, a notion that "really scares people," says Sullivan.
---
With Amazon's opening new offices in the District of Columbia area, three out of four IT workers in DC say they would consider leaving their current jobs for the tech behemoth.
---
It's also the economic climate. Companies are growing. Unemployment is low. Remote work is increasingly an option. Technical advances have made looking for a job easier than it was in 2013. "You can say 'boo' to your phone and apply for a job," adds Sullivan, delivering his matchmaking pitch with such force that even the most mission-driven of federal workers might be forgiven for abandoning the nation's parks, airways and regulatory agencies.
Congresswoman Robin Kelly (D-IL), the ranking member of the House Subcommittee on Information Technology, worried, in a statement last week, that the shutdown would have a long-term impact on the federal government's ability to attract workers with IT skills. The federal government has generally struggled to attract young tech workers, and Amazon's new offices in the District of Columbia area has three out of four IT workers in DC saying they would consider leaving their current jobs for the tech behemoth.
Tech workers — and upper-salaried talent — are not the only employees coveted by the private sector, says Sullivan. Forest Service employees. Coast Guard workers. Transportation and Safety Administration agents. Any unpaid workers could be lured away, especially in states like California and Texas, where economies are strong, he maintains. An employment agency for California's casinos recently put this shout out on Twitter: "Any @TSA employees looking for new opportunities, PTGaming is hiring!" along with the popular hashtag, #shutdownstories.
The shutdown could also prompt federal employees to throw scruples to the wind and step into the infamous revolving door that leads workers from government jobs to the private sector and back again. When Sullivan was advising companies in 2013, he helped firms hire from agencies that regulated them.
"And by the way," asks Sullivan, persisting with his siren song, "if I was a regulator, [with] President Trump eliminating all those regulations, why am I needed? Why not go to the private sector?"
Sullivan, who says he is an underpaid government worker in his own right, is concerned about the public cost of his and others' efforts to lure away the federal government's top talent. The best employees will leave first, and "literally billions" in training dollars will be lost, he predicts.
But he puts the blame squarely on a public sector that undervalues its workers. Corporations that pilfer federal government workforce for talent offer a kind of public service and corrective by demonstrating the price that must be paid "for degrading public service and unnecessarily frustrating federal employees," he wrote in his 2013 post.
Ending the shutdown won't curtail the hiring opportunities for corporate recruiters, says Sullivan. "It's like divorce. Once you start thinking about [leaving], the odds [that it will happen] go up dramatically."
---
Copyright Capital & Main