Voter Suppression Laws: Green Cards for Citizens?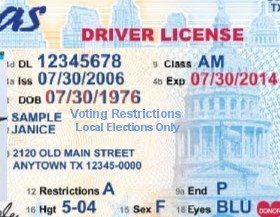 In the last two years, since the Republican sweep in the 2010 elections, GOP-controlled legislatures in many states have passed laws requiring photo identification for voters. It is widely believed that the unspoken intent of these laws is to suppress voting by groups known to be friendly to Democrats, such as African-Americans, Latinos, poor people, and young people. In a possible miscalculation, the Republicans also make it more difficult for seniors, a group that has recently trended more Republican.
Pennsylvania, has one of the toughest photo ID laws. A person must have a photo ID, such as a valid Pennsylvania driver's license, a valid U.S. passport, or an ID issued by a Pennsylvania higher education institution or nursing home (with an expiration date). If the potential voter has none of these, s/he can obtain a state-issued card from the Department of Transportation. To do that, one must go to one of the agencies equipped to issue such cards, when they are open (Selinsgrove is the closest to Lewisburg, about 12 miles, and is open 8:30-4:15 on Tuesday, Wednesday, Friday and Saturday).
You must fill out a lengthy application, and bring at least the following:
Social Security card;
birth certificate with raised seal, certificate of U.S. citizenship or naturalization, or U.S. passport;
two proofs of residency such as tax records, lease agreements, utility bills, or a current weapons permit.
The photo ID should then be issued free of charge if the applicant certifies that it is for voting, but there have been numerous documented instances where the applicant was charged.
Many registered voters may lack both a valid photo ID and the requisite documents for obtaining one. Getting the requisite documents takes both time and money, and may not even be possible in some cases. The law manifestly discriminates against people without driver's licenses, since it requires them to travel long distances to the DOT facilities. People who move frequently from state to state will be serially disadvantaged as compared with those who stay in one place, because different states will have different requirements. Women who change their names with their marital status will be disadvantaged relative to men.
Most fundamentally, laws like Pennsylvania's transform the right to vote to a privilege: The burden of proof is on the voter.
It need not be this way. Most democracies have photo IDs for every citizen, issued either by the national government or by states or provinces under federal regulation. There is no reason every child born and every immigrant naturalized could not have a photo ID that would contain basic information, such as age and residency.
The card could be renewable periodically like a passport, and updated as the citizen moves. Such an ID, automatically available to every citizen and to no one else, could be equivalent to voter registration in the voter's home district. One would be registered by virtue of being a citizen.
Now, that's a photo ID that would enhance democracy, not restrict it.
John Peeler is a retired professor of political science at Bucknell University, specializing in Latin American and international affairs. This post first appeared on LA Progressive.
The Tests Facing California's New Governor
Gavin Newsom now leads the state with the nation's biggest economy and largest population — and one riven by economic inequality. What will be his most important challenges?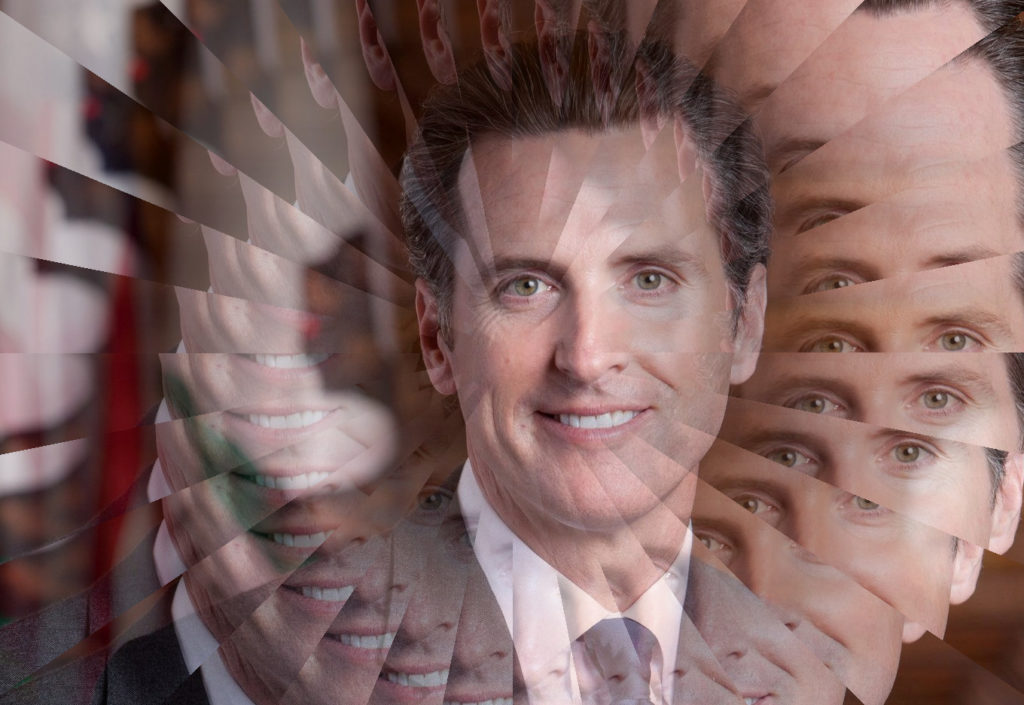 Gavin Newsom inherits a state that should be any governor's dream: A California that is the cradle of the tech revolution and brims with prosperity, a one-party state with supermajorities in both chambers for Newsom's Democrats. But there are clouds darkening the horizon: Daily prophecies tell of coming economic storms; legislative initiatives taken on behalf of immigrants, retirement security and the stemming of global warming are increasingly thwarted by a bellicose White House. And that Democratic Party monopoly in Sacramento masks a deepening ideological fault line dividing pro-business moderates and progressives – the latter of which have largely chafed for the last 16 years under the thrifty administrations of Jerry Brown and Arnold Schwarzenegger, and are eager to burst out with far-reaching (if pricey) legislation.
Then, there are memories of three high-riding liberal governors (Pat and Jerry Brown, and Gray Davis) whose programs or careers were derailed by resentful taxpayers. There are more recent memories, too: Of an impulsive, hard-partying San Francisco mayor whose blunted ambitions led him to spend eight years in the ceremonial wilderness of the lieutenant governor's office. Newsom is said to have matured into a more circumspect, pragmatic politician, although some of the old doubts were fanned back to life by an unflattering New Yorker profile that appeared shortly before his landslide victory November 6.
Perhaps overriding all these auguries is the undeniable fact that despite its enviable economy, its abundance of billionaires-in-residence and laudable array of social services, California still has the highest poverty rate in the U.S., nearly half of its children live in poverty or near-poverty, and merely finding an affordable place to live has become an existential challenge for many. These and similar factors superimpose on the state another kind of fault line, that of economic inequality. Most of the new governor's time will be spent wrangling crises that spring from this disparity. Which is why the following Capital & Main stories primarily focus on the inequality that separates so many Californians from one another.
Affordable Housing, by Jessica Goodheart.
Single-Payer Health Care, by Gabriel Thompson.
Climate Change and Big Oil, by Judith Lewis Mernit.
Inequality Interviews with Manuel Pastor, Ann Huff Stevens and David Grusky.
Early Childhood Education, by Bill Raden.
Inequality in California: Six Takeaways.
---
Copyright Capital & Main