Valley Cool: Keeping Profitable and Green in Pacoima
John Hernandez with ICON Community Development Corp. staff Karen Cervantes and Deborah Helt
The Frying Pan recently visited John Hernandez, the owner of a State Farm Insurance agency in Pacoima, a blue-collar community  located in the North San Fernando Valley. He is also a member of the Pacoima Chamber of Commerce, Arleta Neighborhood Council, Pacoima Neighborhood Council, LAPD Foothill Area Booster Association and a member business of Icon Community Development Corp.
Frying Pan: You opened your insurance office in July 2010 — why open in such tough economic times?
John Hernandez: I guess you could say I have that entrepreneurial spirit — being in the business for over 20 years, I felt the need to open my own. I wanted to come to a community where there was no presence from other major carriers. I felt like there was a need in Pacoima for affordable insurance and a preferred carrier. I have four employees, so I was also focused on bringing some jobs to the community.
FP: Can you talk a little bit about what you've seen in your community over the last few years as young people are coming out of school looking for jobs with a very limited number of quality jobs available? 
JH: It starts with education. Unfortunately we're seeing more and more [college] fees going up, making it harder for kids to get a higher education. There is money available at the state and federal level, but it's really about making sure students are aware of what's out there. Another issue is the lack of jobs and opportunities.
FP: What is your business doing to conserve energy and how is this affecting your operations?
JH: In the summer months, I've seen our bill almost double because of the need for air conditioning, so we keep the lights off in the office during business hours, and we have plenty of natural light from outside, so there's no need to have all the lights on. We turn equipment off in the evenings and on the weekends, and there's no air on when the office is empty, like on the weekends. We also use the low wattage light bulbs. Even with these efforts, I'm still paying over $300 a month for 1,200 square feet.
FP: Do you think building retrofits could help keep your costs down and help with energy efficiency?
JH: Absolutely. As a small business owner, any way I can save money and use that money toward other resources relative to growing my business would be beneficial.
FP: Do you have any thoughts for small business owners in L.A. regarding energy efficiency?
JH: I challenge other small business owners to look at their own offices and think of three ways to save energy on a daily basis. While it might be something small, it takes a large group to make a difference. As energy prices rise, we can work together to keep our costs down.
FP: Research indicates that low-income communities are more likely to be located near polluting industries and are often the first ones to experience the negative effects of pollution. On the flip side, there is often a public perception that people in low-income neighborhoods are not interested in environmental activism or conservation. 
JH: I will say – not necessarily as a business owner, but from being involved and engaged in the community as part of the neighborhood councils – despite the fact that the income levels are lower in this area, there is a lot of pride in this community relative to making sure this a clean and green environment. Taking pride in where you live crosses all economic barriers.
Green New Deal Targets Link Between Trade Policy and Climate Change
Rep. Alexandria Ocasio-Cortez's resolution spotlights stealth connections between free trade deals, offshoring and carbon emissions.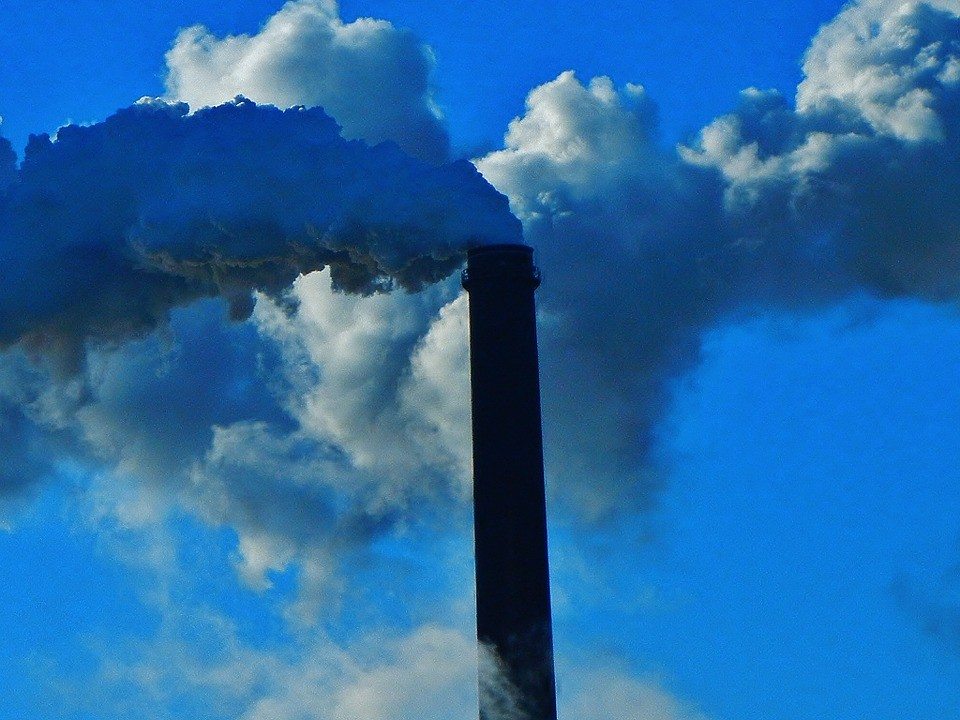 Congressional Democrats on Thursday unveiled landmark Green New Deal legislation outlining proposals to combat climate change — and the measure does not stop at the American border. The resolution calls for new trade laws to halt America's continued export of carbon pollution to countries across the globe.
The link between trade policy and climate change may seem far-fetched, but it is illustrated by the relationship between emissions in different countries. For example: In recent years the United States and Europe had been reducing their own greenhouse gas emissions. That seeming progress has been offset in developing countries such as China, which has seen a significant spike in emissions to the point where it now produces more greenhouse gases than the United States and the European Union combined.
On the surface, these trends might appear to show wealthy nations' proactively decarbonizing their economies, and developing nations failing to do the same. However, China's emissions are not happening in a vacuum: Research suggests they are being fueled by the United States through the trade policies that the Green New Deal resolution targets.
Over the last few decades, under major free trade agreements, corporations have been shifting manufacturing facilities from the United States to developing-world nations like China, where labor and environmental laws are weaker. That shift has not only eliminated millions of American manufacturing jobs, it has also moved carbon emissions to those countries.
The result: The United States and EU had been domestically producing less greenhouse gas emissions, but the picture looks much more grim when considering "consumption-based" emissions — that is, emissions associated with the production of imported goods purchased by a nation's consumers.
"What appears [at first sight] to be the result of structural change in the economy is in reality just a relocation of carbon-intensive production to other regions—or carbon leakage," wrote Dutch researchers in a 2016 report for the Institute for New Economic Thinking (INET).
* * *
Data compiled by researchers at Oxford and the University of Edinburgh show that when consumption-based emissions are considered, the United States and the EU have been fueling carbon emissions through their import-dependent economies.
"If we switched to a consumption-based reporting system," wrote these researchers, "the annual CO2 emissions of many European economies would increase by more than 30 percent and the USA's emissions would increase by seven percent."
While not fully fleshed out, the Green New Deal resolution appears to recognize the link between trade and climate change. The measure, which is sponsored by Rep. Alexandria Ocasio-Cortez (D-NY) and Sen. Ed Markey (MA), calls for "enacting and enforcing trade rules, procurement standards, and border adjustments with strong labor and environmental protections to stop the transfer of jobs and pollution overseas; and to grow domestic manufacturing in the United States."
That demand challenges the existing template of American trade pacts: Up until now, those deals have not included provisions designed to reduce carbon emissions. Indeed, watchdog groups have noted that the term "climate change" was not mentioned in the draft of the proposed Trans Pacific Partnership — a deal that environmentalists said would accelerate greenhouse gas emissions.
The Green New Deal — which is only a non-binding resolution and would not create new programs — asks for a change in that trade model. The idea is to include environmental provisions in trade pacts and to use trade policies to encourage manufacturing facilities to return to the United States, where they would be subjected to more stringent emissions rules as they produce goods for Americans.
That demand is supported by the findings of the INET report, which noted that because of the globalized economy, domestic emissions reductions alone will not be enough to ward off catastrophic climate change.
"It is no great achievement to reduce domestic per capita carbon emissions by outsourcing carbon-intensive activities to other countries and by being a net importer of [greenhouse gases]," they wrote.
---
Copyright Capital & Main