Urgent Care: Protecting Nurses Against Workplace Violence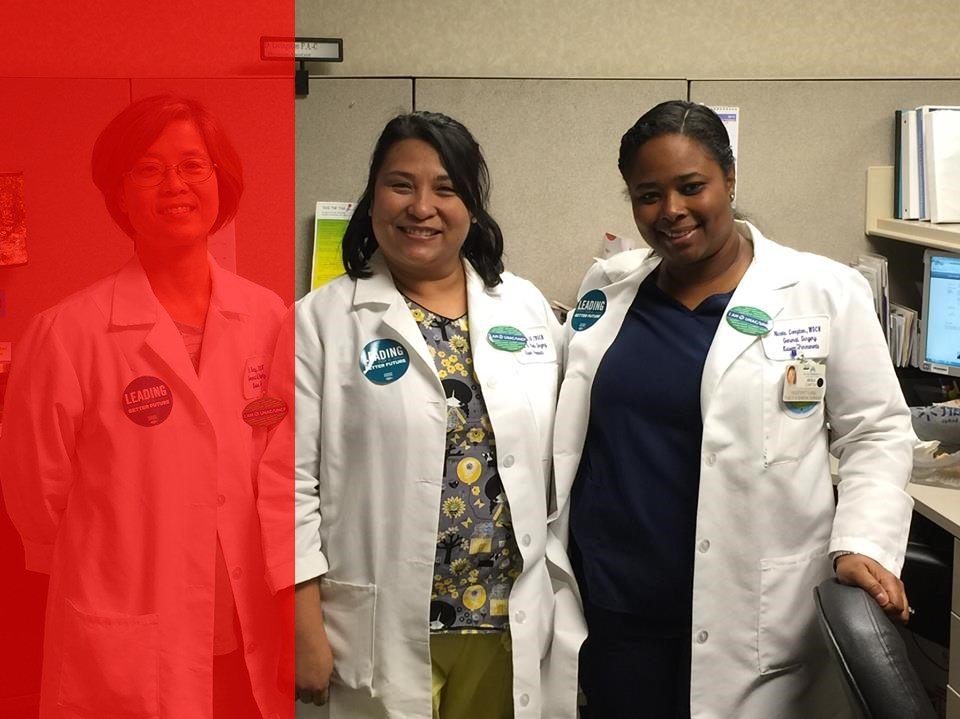 The day after undergoing complicated surgery for pancreatic cancer, a friend's 76-year-old-husband became combative and aggressive while being cared for in an Intensive Care Unit. He stood up, tore out his IV and nasal gastric tubes, and pushed the nurse who had come to get him to lie down. Eventually he had to be tied down to his bed with hand and foot restraints because he was kicking and thrashing about – even kicking his wife in the stomach. Not the type of scene we expect in an ICU.
For nurses these days, however, it seems that assaults and acts of violence have become part of the job. According to Christy McConville of the United Nurses Associations of California, workplace assaults are now being captured on video and shared on social media, creating a new awareness of the problem.The federal Bureau of Labor Statistics reports that violence against hospital workers is nearly five times greater than against average workers in all other employment categories combined – and it seems to be rising.
Elderly patients with dementia; people suffering severe drug reactions, alcohol and drug withdrawals; prolonged wait times and staffing shortages may all be adding to unsafe working conditions for hospital nurses, suggests McConville. Many of the incidents occur in ICUs and emergency rooms where psychiatric patients often end up, due to cutbacks in mental health services.


A 29-year psychiatric nurse, who requested that his name not be used for fear of his employer's reaction, reports that there are always two to three nurses out of 30 absent due to workplace injuries in the closed psychiatric unit where he works. He reports that the mental health patients he sees are younger and stronger, while showing higher levels of violence, than those in the past. In his career this nurse has suffered a broken ankle, a scratched face, a beating resulting in 12 stitches in his head and an assault to his jaw requiring two-and-a-half-weeks' medical leave. As hospital workplace violence increases, he fears that fewer young people will be interested in becoming nurses.
Last year Senate Bill 1299 was passed in the California Legislature with support from the state's nurses unions. The law calls for workplace violence prevention standards to be established for hospital settings by 2016. Nurses want to emphasize the urgency of the situation and see that preventing threats, the use of improvised weapons and workplace bullying are included in the protective standards established by the California Occupational Safety and Health Administration (CAL-OSHA). The legislation also requires California hospitals to adopt comprehensive workplace violence plans and to document and report incidents of violence to CAL-OSHA.
Cathy Hughes, a 15-year RN now on the staff of the Service Employees Union, says the most dangerous time for nurses is on the night shift between the hours of 2-5 a.m., when staffing is down to a skeleton crew. She feels much of the violence nurses experience is avoidable through staffing and physical changes (e .g., the addition of mirrors and locked doors). With cuts in support staff, RNs often find themselves alone with difficult patients, a disaster waiting to happen.
ER nurse Maureen Holder, long a member of the California Nurses Association, lived through such a disaster. In 2012 she was socked in the face by a former boxer seeking emergency treatment. She was left with multiple bone fractures in her face requiring numerous surgeries and ongoing vision and hearing problems. "I feel let down by the system," she says. At 59, Holder is going back to school, looking for a new career.
---
Wednesday, as part of the Annual Los Angeles Workers' Memorial Week of Action focusing on workplace safety and health, nurses, patient advocates and community members will hold a "Safe Workers Save Lives" rally at College Hospital Cerritos to highlight the violence that healthcare workers are facing on the job and support Cal/OSHA's pending workplace violence prevention regulation for healthcare workers.
The rally begins at the corner of College Place & Studebaker Rd., and finishes at College Hospital, 10802 College Place, Cerritos. April 29, 2015, 10:30 a.m. – 12:30 p.m.