UC Clerical Workers: Nickel and Dimed in a High-Rent Economy
Serious contract negotiations are now underway between the University of California system and the International Brotherhood of Teamsters, which represents nearly 14,000 clerical workers and administrative support staff.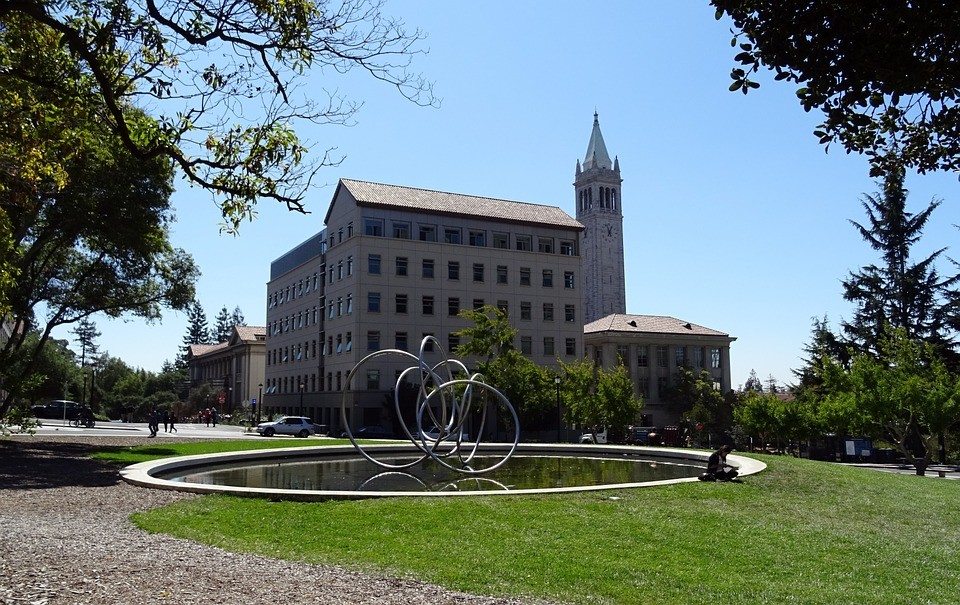 University of California, Berkeley campus.
Serious contract negotiations are now underway between the University of California system and the International Brotherhood of Teamsters, which represents nearly 14,000 clerical workers and administrative support staff. At issue is a union-proposed, five-year contract that includes six percent annual raises, plus cost of living increases and a freeze on employee parking rates, according to Teamsters Local 2010 spokesperson Christian Castro. The raises and benefits, Castro told Capital & Main, will "just get our clerical and administrative workers back to where they were financially in 2012." Castro claimed that the employees had suffered a 24 percent cut in real wages over the past 18 years.
Requests to the University of California for replies to these and other allegations were not answered by press time.
The union says that UC has only slightly increased its initial wage counter-proposal, to the current offer of two-and-a-half percent.
"So we're still very far apart," said Teamsters research analyst Timothy Mathews. Underscoring these issues, Mathews alleged, is UC's deliberate neglect of this unit: "We believe it's been a case of gender-wage exploitation because about 81 percent of the workers we represent in this unit are women."
Local 2010 is basing some of its economic demands on research the union asked the Economic Policy Institute to conduct, in 2015, on family budgets and wage sufficiency as these relate to UC's administrative and support employees.
That research found more than 93 percent of the workers did not earn enough, working full-time, to pay for a basic family budget for one adult and one child in their respective metropolitan districts. The hourly wage for UC's clerical and administrative support staff ranges from the minimum wage of $15.39 per hour to $30.93 per hour, according to Mathews, with about 20 police dispatchers making slightly more than the highest rate.
EPI's wages-versus-costs analysis covered from a high budget of $72,914 in the San Francisco area to a low of $44,585 in metropolitan Merced. Living without frills in the Los Angeles metropolitan area would require these workers to make at least $57,862 a year to make ends meet for just one adult and one child, according to the institute's research.
The current labor agreement expires at the end of November, but Castro said the Teamsters began negotiations early in order to try and work out an agreement to head off any necessity for a strike.
The first contract the Teamsters negotiated on behalf of the clerical workers and administrative support staff was a four-year deal agreed upon in 2011, according to Castro. Prior to 2010, Mathews said, the clerical workers had either been represented by other unions or were without a contract.
The 2011 contract at least gave the bargaining unit raises that varied from between two to five percent a year, depending on the worker's classification and, in some cases, included a step raise as well.
"The problem," Castro said, "was that the UC system then got some of that money back by nickel and diming the workers on items such as health benefits, retirement and, especially, parking."
Mathews said the issues of payments for health care, retirement contributions and a parking fee freeze came up during the 2011 talks but, since the unit had not had a wage hike in four years, it was decided to "forgo that issue so we could front-load money to our members, since they desperately needed a wage increase."
Parking fees are a particularly thorny issue in these negotiations, explained Mathews, who said that they will not take a backseat this time around.
The University of California owns the parking lots on its individual campuses, but charge workers anywhere between $60 and $80 per month to use, with no ceilings projected for the future. "Even a small increase means so much to workers who are struggling to make ends meet," Castro said, while Mathews noted that UC has been dead-set against granting workers a freeze on parking rates.
Demetria Evans, who works as a administrative assistant in a University of California, Los Angeles financial information department, exemplifies the challenges faced by UC's low-wage clerical workers.
"I love my job but I can't really support my family," Evans said. "I just want to make a living wage." Besides, she added, at 52 she can't quit UCLA because it would be too hard to find a better job at her age.
Evans is a single parent who lives with her daughter and two grandchildren.
"It breaks my heart that I can't help out with kids financially," Evans said. She added that she makes just under $21 per hour at UCLA, but is always broke a few days before paydays – which come every two weeks – because of the bills she has to pay.
Evans said she is still angry that after the last contract was signed and she got a three percent increase, UCLA and the UC system got most of that back by raising their rates for parking and health benefits, and for the retirement contributions she has to pay.
"I ended up with a 28-cents-per-hour raise after everything was paid for," Evans complained. "What is 28 cents an hour going to do for me or anyone else?"
Tania Rivas is another worker who faces tough decisions every single day because of the wages she earns.
Rivas, 40, is a single mother of two – a 14-year-old daughter and 6-year-old son — who lives with her father and his wife in an apartment in La Crescenta. She is an Administrative Assistant, Class III, working in UCLA's Ophthalmology Department in Westwood, and attends the state university at Northridge to earn her bachelor's degree so she can move up the ladder at UCLA or get a better job.
"My daughter asks me all time, 'Are we ever going to get a place of our own?'" Rivas said. "And I have to tell her, Probably not unless our money situation changes."
According to Rivas, there is no way she can afford local rents. She said she ends up clearing a little more than $980 every two weeks.
"It hurts me that I can't give the kids everything they want and everything I want to give them, but I am always penny-pinching to pay for food, gas, part of the rent, child care for my son," she said. "And then there is school and books for the kids and for me, as well as braces, shoes, clothing. It never seems to end."
Her UCLA department, she noted, is ranked fifth in the nation by U.S. News & World Report. "I just wish these people negotiating for the UC system would walk one day in our shoes," Rivas said. "Then they would know what a great job we do every day to serve our patients and the staff. They need to know it's very tough being on the front lines to serve our patients."
In support of a new UC contract, her Teamster local will hold a march and rally at noon, Friday, featuring its international president, James P. Hoffa, at Loews Hotel, 1755 N. Highland Ave., Hollywood.
Government Shutdown's Silver Lining: A Corporate Hiring Guru Speaks Out
Ending the shutdown won't curtail the hiring opportunities for corporate recruiters, says one expert. It's like divorce: Once you start thinking about leaving, the odds that it will happen go up dramatically.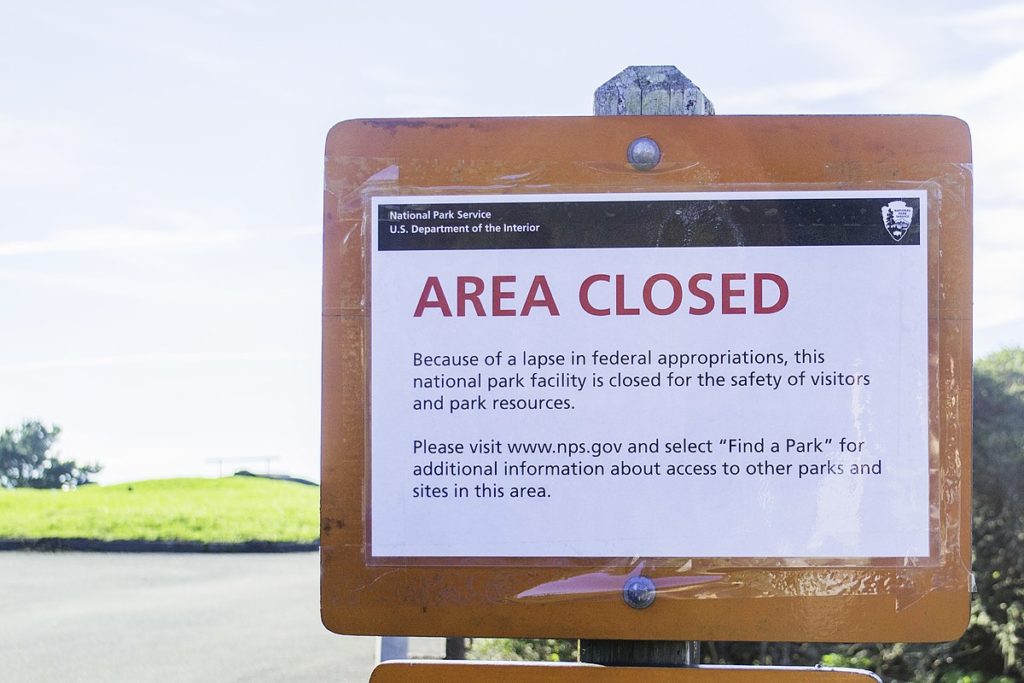 ---
In the new economic climate, even the most mission-driven of federal workers might be forgiven for abandoning the nation's parks, airways and regulatory agencies.
---
When the federal government shut down for 16 days in 2013, corporate hiring guru John Sullivan advised companies on how to raid federal government workplaces for talent.
A blog post he penned at the time caused some to charge him with being unpatriotic, he said recently, while others thanked him for the reminder that federal workers were ripe for the plucking.
This time around, the climate is even better for corporations looking to cull staff from a workforce that is already well-trained and also known for its loyalty, Sullivan tells Capital & Main by phone. He describes the current moment—with hundreds of thousands of federal employees forgoing paychecks and, in many cases, sitting at home — as tantamount to "a sale on Black Friday."
---
Congresswoman:  The shutdown could have a long-term impact on the federal government's ability to attract workers with IT skills.
---
"If you've been screaming for the last two years" about the skills-and-talent shortage, "this week there isn't one," says Sullivan, who heads the human resource management program at San Francisco State University's College of Business.
The partial shutdown, that began on December 22 when President Trump failed to secure funding from Congress for his border wall, has impacted employees at a host of federal agencies, including the departments of Agriculture, Commerce, Homeland Security, Housing and Urban Development, Interior, Justice, State, Transportation and Treasury and the NASA.
What makes this particular shutdown so suitable for raiding federal workplaces? It's not just that employee morale has taken a nosedive, thanks to a president who is at war with many of the agencies he oversees. Nor is it only the fact that Trump threatened to keep the government closed for as long as a year, a notion that "really scares people," says Sullivan.
---
With Amazon's opening new offices in the District of Columbia area, three out of four IT workers in DC say they would consider leaving their current jobs for the tech behemoth.
---
It's also the economic climate. Companies are growing. Unemployment is low. Remote work is increasingly an option. Technical advances have made looking for a job easier than it was in 2013. "You can say 'boo' to your phone and apply for a job," adds Sullivan, delivering his matchmaking pitch with such force that even the most mission-driven of federal workers might be forgiven for abandoning the nation's parks, airways and regulatory agencies.
Congresswoman Robin Kelly (D-IL), the ranking member of the House Subcommittee on Information Technology, worried, in a statement last week, that the shutdown would have a long-term impact on the federal government's ability to attract workers with IT skills. The federal government has generally struggled to attract young tech workers, and Amazon's new offices in the District of Columbia area has three out of four IT workers in DC saying they would consider leaving their current jobs for the tech behemoth.
Tech workers — and upper-salaried talent — are not the only employees coveted by the private sector, says Sullivan. Forest Service employees. Coast Guard workers. Transportation and Safety Administration agents. Any unpaid workers could be lured away, especially in states like California and Texas, where economies are strong, he maintains. An employment agency for California's casinos recently put this shout out on Twitter: "Any @TSA employees looking for new opportunities, PTGaming is hiring!" along with the popular hashtag, #shutdownstories.
The shutdown could also prompt federal employees to throw scruples to the wind and step into the infamous revolving door that leads workers from government jobs to the private sector and back again. When Sullivan was advising companies in 2013, he helped firms hire from agencies that regulated them.
"And by the way," asks Sullivan, persisting with his siren song, "if I was a regulator, [with] President Trump eliminating all those regulations, why am I needed? Why not go to the private sector?"
Sullivan, who says he is an underpaid government worker in his own right, is concerned about the public cost of his and others' efforts to lure away the federal government's top talent. The best employees will leave first, and "literally billions" in training dollars will be lost, he predicts.
But he puts the blame squarely on a public sector that undervalues its workers. Corporations that pilfer federal government workforce for talent offer a kind of public service and corrective by demonstrating the price that must be paid "for degrading public service and unnecessarily frustrating federal employees," he wrote in his 2013 post.
Ending the shutdown won't curtail the hiring opportunities for corporate recruiters, says Sullivan. "It's like divorce. Once you start thinking about [leaving], the odds [that it will happen] go up dramatically."
---
Copyright Capital & Main