Under the Radar: Hospitality Workers Battle Sexual Harassment Daily
While the sexual harassment stories of high-profile women capture headlines in the mainstream media, the everyday abuse suffered by low-wage workers in the service industry has largely gone unnoticed.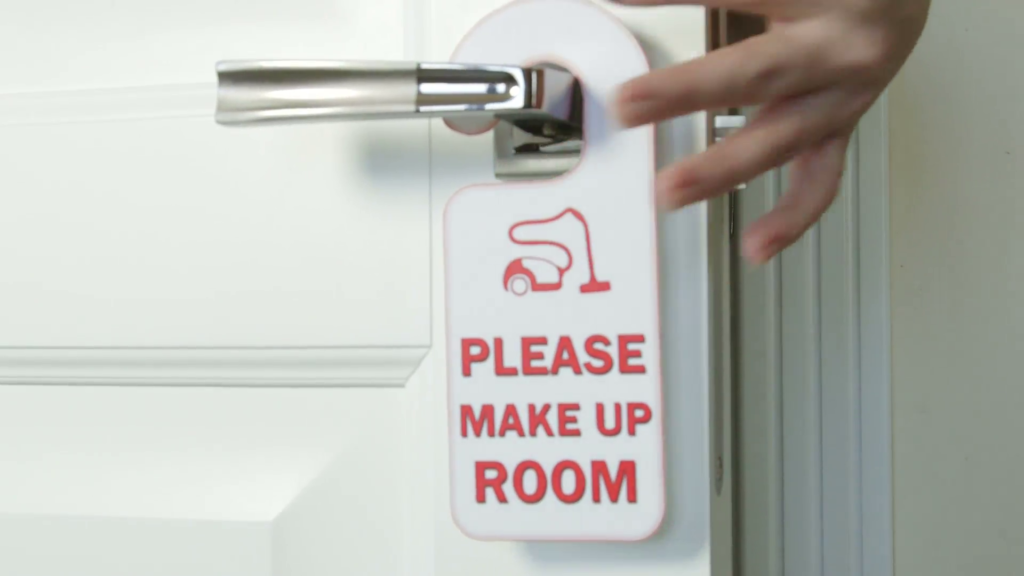 ---
According to one survey, 58 percent of housekeepers reported being sexually harassed by hotel guests, and 49 percent said that guests have exposed their genitals to them.
---
The man came in for dinner at the Hyatt Regency's Tides restaurant on a Monday, the first day of his industry's gathering nearby at the Long Beach Convention Center. Almost right away he took a discomfiting interest in the female employees, and one in particular — a busser and server named Nerexda (pronounced "Nereyda") Soto. At first he insisted that no one else wait on him. Then he began making repeated requests — for condiments that didn't go with any of his food, dressings he didn't need — to lure Soto back to his table. He started asking personal questions: Does her husband make her happy? What was her sex life like? What was she doing when she got off work?
Soto says she tried to avoid him, even as he came in the next day and the next. But it was hard. When he demanded her attention, she worried that saying no risked her job. "I was new," she says. "I thought they'd see me as a problematic employee and fire me."
The man came in for five days straight, staying a little longer every time, Soto remembers. On the last day, he arrived at the start of her shift, stayed until the restaurant was about to close, and confronted her when she brought the check. "He gave me a slip of paper and his room key," she says. "He said, 'I bet you look really good outside of your uniform. Why don't you come up and show me?'"
Soto felt "small and dirty," she says, and, worse, responsible. "I wondered what I did that made him think he could tell me that," she says. She worried she'd enabled him. As she watched the man head up to his room, "all I could think was that my co-workers who are housekeepers are now going to have to deal with this guy." And those women would be working on his floor alone.
While the sexual harassment stories of high-profile women capture headlines in the mainstream media, the everyday abuse suffered by low-wage workers in the service industry has largely gone unnoticed, says Kent Wong, director of the Labor Center at the University of California, Los Angeles. "There is a heavy power dynamic that takes place in these male-dominated institutions," he says, "where women are still not supported or believed."
"If Gwyneth Paltrow couldn't complain what do you want from a poor, limited-English-speaking housekeeper?"
That power dynamic may have been partly to blame when an ordinance that might have protected hotel workers recently failed in the Long Beach City Council. "One of the objections we heard [from the city council] is that there weren't enough complaints [to spur action]," says Naida Tushnet, a former educator turned activist, and part of a Long Beach coalition that lobbies on behalf of hotel-worker rights. "But if Gwyneth Paltrow couldn't complain, what do you want from a poor, limited-English-speaking housekeeper?"
Hotel workers are, at least on paper, protected from sexual harassment by managers or co-workers. Both Title VII of the 1964 Civil Rights Act and, in California, the Fair Employment and Housing Act (FEHA), prohibit employers from causing a workplace to turn hostile due to discrimination based on sex. But unless they commit actual crimes, guests and customers are another matter. "Clearly Title VII and FEHA do not cover sexual harassment by clients," says Jennifer Drobac, an Indiana University law professor who specializes in sexual harassment law. To qualify as criminal under state and federal law, sexual harassment has to be "severe and pervasive," Drobac explains. In Soto's case, "The guy was a jerk and he made rude comments. He was inappropriate." But he wasn't outside the law.
Only if Soto had told her manager would she have triggered the law. And it wouldn't be the customer at fault, but the hotel itself. "If she'd said, 'Look, this guy is making my job harder, he's keeping me at his table longer, he's really creepy,' then the employer could be held liable under Title VII and FEHA for failing to create a safe work environment."
"They are single mothers. Some of them don't speak English. They're alone on these floors. If they yell, who's going to listen?"
"At that point," Drobac says, "the employer has to go to the guy and say 'Look, my server just brought me your key card. When do you want me in your room?'"
It wasn't just fear that kept Soto from reporting the incident at the time, she says. She literally didn't have the words to identify what had happened to her until a few months later, when a co-worker handed her a survey. According to Soto, the hotel's union, UNITE-HERE Local 11, "was trying to grasp how bad the problem of sexual harassment was." (Disclosure: The union is a financial supporter of this website.) While writing up her story in the survey, it struck her that her experience belonged to a category — one that was common enough to be almost universal, but had been neglected in hotel worker and server training. "It's so obvious," she says. "How is it that I've never been trained on how to handle sexual harassment from a customer? I didn't have any clear structure for what to do."
In 2015, Soto joined a group of women telling their stories in a meeting with Long Beach City Councilmember Suzie Price. According to Soto, there were 14 other women present, all with stories as bad or worse than hers. Most of the women were housekeepers from a variety of hotels. One of them, Soto says, told about an incident that happened while she was cleaning the bathroom in the hotel's gym. A man walked in, dropped the towel that covered his genitals, and blocked her from leaving. She managed to escape anyway, but in her haste left her sweater behind.
Later, the woman found her sweater on her cart, soiled with semen.
"I listened to her," Soto says. "And I cried."
The anecdotal accounts are borne out by data. According to an April 2016 survey of 487 female hotel and casino workers, conducted by UNITE-HERE Local 1 in Chicago, 58 percent of housekeepers reported being sexually harassed by hotel guests, and 49 percent said that guests have exposed their genitals to them. Restaurant workers, too, are on the front lines of sexual harassment battles, not least because they work for tips — a situation that forces them to influence their customers to add a few dollars onto the bill. In another survey, of 688 current and former restaurant workers across 39 states in 2014, 78 percent said they'd been sexually harassed.
"Most of the women who clean our hotel rooms are women of color," says Soto, who has channeled her anger over her restaurant experience into becoming a relentless advocate for hotel housekeepers. "They are coming here from another country. They are single mothers. Some of them don't speak English. They're alone on these floors. If they yell, who's going to listen?"
"Some companies are giving their employees whistles," she adds. "Fucking whistles. You go blow your whistle on the 17th floor when someone's attacking you. I'll wait."
Last year, Seattle voters overwhelmingly approved a landmark law, the Seattle Hotel Employees Health and Safety Initiative, establishing specific labor standards for hotel workers. In addition to lowering workloads and improving medical care for workers, the law stipulates that employers provide housekeepers, room servers and anyone else who works alone in a hotel room with a "panic button," a small wireless device that sends a signal to security whenever a worker considers herself in danger.
It also requires hotels to post notices on the inside of guest room doors stating, "The Law Protects Hotel Housekeepers and Other Employees from Violent Assault and Sexual Harassment." The names of guests who have been accused, in sworn statements, of violating the law will be added to a blacklist and denied service for three years.
Women's and worker's rights advocates, and hotel workers themselves, had long lobbied the Long Beach City Council to pass an almost identical ordinance, culminating in a September council session that rejected the law by a 5-4 vote. Lynn Mohrfeld, president of the California Hotel and Lodging Association, had warned that a blacklist of offending guests would draw legal challenges. He also argued that the provisions of the ordinance were already covered under existing law.
He's only half right, Drobac says. It's true that hotels are already out of compliance with existing law if they knowingly tolerate guests sexual harassing or otherwise abusing their employees. But one perfectly legal, and possibly mandatory, way of reining those guests in is indeed to refuse to serve repeat offenders — in other words, a blacklist. "If a hotel manager goes to Mr. Weinstein and says, 'In case there's any confusion, we want to make sure you know that the women who work here are not for your sexual enjoyment,' and if Mr. Weinstein doesn't get the message, then hotel has to fire him."
Signs may not necessarily help. "You could have billboards in your lobby [saying 'We Don't Tolerate Sexual Harassment,']" Drobac says. "But if the managers don't take action, they're meaningless."
Absent more explicit ordinances, UCLA's Kent Wong, too, advises hotel workers to keep the pressure on their employers using existing law. "Fundamentally, this is an organizing challenge. If more women are supported when they step forward, when they complain about being victims of sexual harassment and sexual abuse, and are given adequate remedies," he says, "that begins to change the equation."
He realizes it isn't easy. "All the women who have come out against Donald Trump are still being called liars, and the president of the United States has threatened them with litigation," he says. In the struggle to empower women to speak out, "we still have a long way to go."
---
Copyright Capital & Main
Battery Blood: California Has Worse Lead Standards Than Arkansas and Texas. Why?
Battery recycling is considered one of the most potentially hazardous industries. Yet Vernon's Exide workers were routinely being poisoned with nearly nonexistent intervention by Cal/OSHA.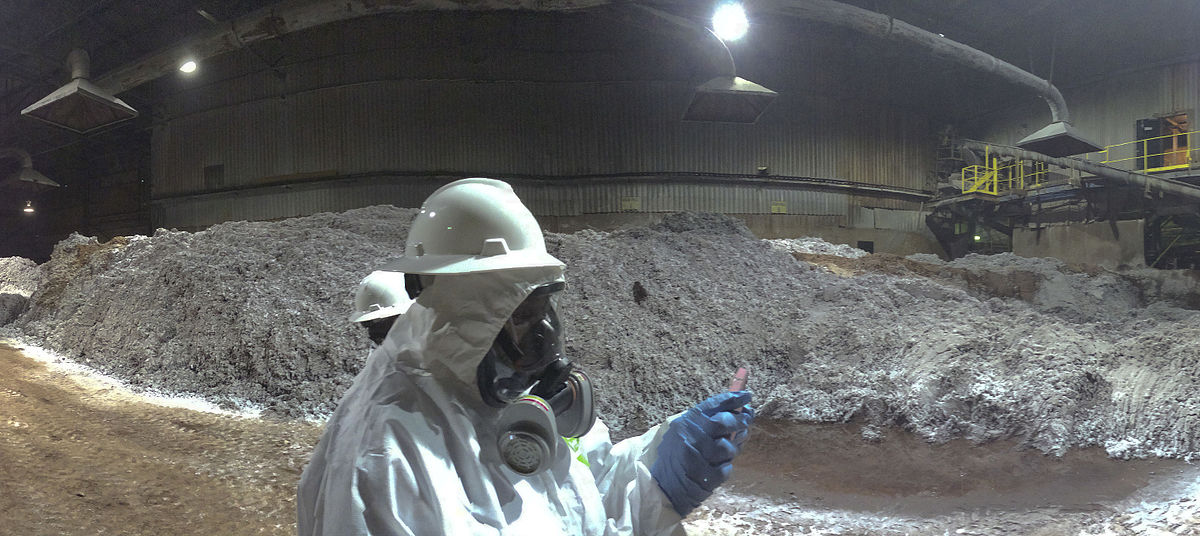 ---
How could California, the model state when it comes to tough environmental regulations, have failed to assess lead-contamination dangers at a battery-recycling facility?
---
In the summer of 2008, California's Department of Occupational Safety and Health (Cal/OSHA) inspected Exide Technologies' vehicle-battery recycling plant in Vernon, California, an industrial suburb of Los Angeles. The ensuing laboratory analysis of air from the plant's smelter room, where batteries are melted down to reclaim their lead, revealed that levels of the neurotoxin exceeded federal standards by a factor of 13. Despite the toxic air, Cal/OSHA found no serious violations at Exide, issuing only a token fine of $150 for what it deemed a low-level violation.
Asked today about that inspection, Cal/OSHA spokesperson Erika Monterroza told Capital & Main that it was "handled appropriately," adding that the high level of lead that smelter-room workers were exposed to would only have been excused if other safety measures, such as "protective clothing, onsite showers, clean change rooms, proper housekeeping, clean lunchrooms, medical surveillance, effective training and implementation of engineering and administration controls" were deemed effective in reducing "exposures to as low as feasible." However, there is little to no evidence that Cal/OSHA's 2008 inspection included the measures Monterroza cited.
How could California, perceived by many as the model state when it comes to tough environmental regulations, have fallen so short when it came to assessing lead-contamination dangers at the Vernon battery-recycling facility?
Part of the answer stems from how the Occupational Safety and Health Administration (OSHA) works in the Golden State. In 29 states, workers at private companies such as Exide are are protected by federal OSHA, which is administered by the U.S. Department of Labor. In the remaining 21 states, including California, state-run OSHA programs protect workers employed by private industry. Even so, according to Monterroza, "Cal/OSHA's program is required to be, and is, at least as effective as federal OSHA."
---
In California, communication about workers with high levels of lead in their blood was nearly nonexistent between Cal/OSHA and the Department of Public Health.
---
But our investigation found that when it comes to protecting workers from lead, California operates in a different universe from states with federal OSHA oversight. While workers were routinely being poisoned in Vernon, with nearly nonexistent intervention by Cal/OSHA, battery-recycling plants in federal OSHA states were facing inspections so robust they amounted to an existential threat to the plants. The message to these lead polluters seemed simple: Either clean up your act or be fined out of business. A case in point: The same summer as Cal/OSHA's 2008 Vernon inspection, another Exide battery-recycling plant, in Fort Smith, Arkansas, was hit with $71,000 in fines for having high levels of lead in its smelting department, and for other serious violations, including poorly fitted respirators. All told, inspectors found 22 "serious violations" at the Arkansas plant. A serious violation, an OSHA press release about the Fort Smith citations noted, is "one in which the hazard could cause death or serious physical harm to employees, and the employer knew or should have known about it."
And after a 2012 inspection of a Johnson Controls battery plant in Ohio, federal OSHA issued 20 citations for "serious"and "willful" health violations, and issued $188,600 in fines. At yet another Exide facility, in Frisco, Texas, OSHA fined the plant $77,000 in 2011. That same year, Exide reached an agreement with Texas officials to pay $20 million for improvements to its engineering systems at the Frisco plant to cut down on lead emissions.
In Vernon, Cal/OSHA required no engineering changes that would impact levels of lead in the plant.
"OSHA is supposed to have workers' backs," said Rania Sabty-Daily, an expert in industrial hygiene and an assistant professor at California State University, Northridge. Sabty-Daily said Cal/OSHA completely failed to take into account a fundamental fact in its 2008 Exide inspection.
Photo: Laurie Avocado
"The records you dug up showed that lots of workers were being exposed to lead at levels high enough that their health was being compromised," she said. "That should have led inspectors to seek out the safety problems causing the health problems. Any occupational hygienist knows that a real-world factory is imperfect — we can't just rely on respirators, which are often not fitted properly. And there are other avenues for exposure. What happens when the worker takes off their boots? Are the shower facilities adequate?"
Making workplaces safer became a central OSHA focus in 2001, when the agency launched the National Emphasis Program on lead. This ambitious initiative sought to eliminate the conditions that had caused lead-related health issues in workers. The lead-reduction program was reinforced with even more stringent standards in 2008.
The directive legally mandates that when workers are found to have blood-lead levels above those considered by the U.S. Centers for Disease Control and Prevention (CDC) to represent a serious health risk (25 micrograms per deciliter or above), those cases "shall be considered high-gravity, serious and must be handled by inspection." And it wasn't just the 29 federal OSHA states that adopted the tough inspection standards. Nine states that have their own OSHA programs, including Indiana, Oregon and North Carolina, chose to adopt the same federal standards. For unexplained reasons, California did not adopt lead standards required by 38 other states.
Elsewhere, others saw a profound improvement. "Without question it's an absolutely essential program that I saw make a difference when it came to protecting workers from being exposed to lead," Clyde Payne, who retired in 2014 as the area director of U.S. OSHA's Jackson, Mississippi office, told Capital & Main
---
"People were getting lead-poisoned in just a few months on the job. That tells you a lot about what conditions were like inside [Exide]."
---
While OSHA's national directive remains largely intact today, President Donald Trump has made good on his promise to scale back all government regulations; OSHA's current leadership has chipped away at the get-tough approach of the lead directive, changing its language to make some elements of the rules optional rather than mandatory.
Coordination with State Public Health Departments
Battery recycling is considered one of the most potentially hazardous industries for workers. Consequently, plants are almost always required to test workers' blood for lead at least a couple of times per year. Most states' departments of health — including California's — are legally required to maintain those blood-lead results in what are called "blood-lead registries."
A key component of the 2001 National Emphasis Program on lead is coordination with the custodians of blood-lead registries, the states' individual public health departments. Scott Allen, a spokesperson for federal OSHA's regional office in Illinois, underscored the importance of communication with state health departments. "Related to blood-lead levels, these medical referrals often come from health departments, medical providers or hospitals," Allen stated in an email.
Workers Became Lead-Poisoned at Exide in a Matter of Months
Our investigation found that in California, communication about workers with high levels of lead in their blood was nearly nonexistent between Cal/OSHA and CDPH, the two agencies responsible for keeping workers safe from lead hazards.  Between 1994 and 2014, CDPH tracked over 2,300 cases of workers with blood-lead levels at or above 25 micrograms per deciliter at Exide's Vernon plant; yet CDPH referred the Vernon plant for an inspection to Cal/OSHA just once, in 1996.
Along the way, there were health experts who saw warning signs.
Infographic:  Kelly Bergkamp
The Oakland-based Center for Environmental Health (CEH), which was concerned about airborne lead spreading from smokestacks at the Vernon plant to surrounding L.A. neighborhoods like Boyle Heights, filed a 2008 lawsuit to force the state to warn residents about lead that was known to be escaping the plant. "We also wanted to know what was going on inside the plant," Caroline Cox, a CEH staff scientist, told Capital & Main. To figure that out, the nonprofit asked CDPH in 2009 for a year's worth of blood-lead tests of Exide's Vernon employees.
CDPH provided Cox with this data for more than 152 workers. Most employees had several tests per year.  "What I was most struck by were results from workers who clearly were brand-new employees," Cox said. "These people started out like an average person — whose blood-lead level is around two micrograms per deciliter. After a few months on the job, [I saw that] in some cases these readings shot up to alarming levels. Essentially, people were getting lead-poisoned in just a few months on the job. That tells you a lot about what conditions were like inside, and you just worried that the workers perhaps had no idea what they were getting into."
An Obscure Department Failed To Sound the Alarm
The Occupational Lead Poisoning Prevention Program (OLPPP) is a department within CDPH that tracks blood-lead levels and offers advice and expertise to companies to reduce lead-based health risks.
---
"You have an organization receiving data about spikes in blood-lead levels. That should spur some sort of action. If that didn't happen, why?"
---
Our investigation found that between 1994 and 1996, OLPPP managers were very concerned about the Vernon plant's lead problem. For example, in 1995, OLPPP determined that, at what was then called GNB Technologies, "compliance plan and medical surveillance plan are seriously deficient; written respiratory protection program is confusing and inconsistent; GNB has no protocol for systematically reviewing BLL [blood-lead levels]." In 1996, OLPPP referred the case to Cal/OSHA for inspection.
That 1996 referral inspection appears to be the last time the two agencies teamed up to limit worker exposure to lead at the Vernon site. CDPH remained aware of lead-exposed workers, yet appears not to have communicated concern or crucial data with the one agency that could levy fines or shut down the plant if it were deemed to be too hazardous.
Mariano Kramer, a former Cal/OSHA district manager who was in charge of the 1996 inspection, said he was troubled to learn that CDPH did not continue to refer information about lead-poisoned workers to Cal/OSHA. "What concerns me is that you have an organization [CDPH] receiving data about spikes in blood-lead levels. That should spur some sort of action or reporting. If that didn't happen, I'm wondering, Why? What's the point of medical surveillance if you don't use it?"
CDPH declined repeated requests for interviews and declined to answer specific questions by email for this story.
After being provided with documents obtained by Capital & Main and the University of Southern California's Annenberg Health Reporting program, Assemblyman Ash Kalra (D-San Jose) wants to change the system that California has been operating under, to make it correspond to the federal lead directive. Last month, based on our research, Kalra introduced Assembly Bill 2963, which would require the "State Department of Public Health to report to the Division of Occupational Safety and Health any instance where a worker's blood-lead level is at or above a certain amount."
---
---
Copyright Capital & Main