Uncovered California: What's Holding Back Nurse Practitioners?
According to a 2014 study published in Nursing Outlook, nurse practitioners are significantly more likely than primary care physicians to "practice in urban and rural areas, provide care in a wider range of community settings and treat Medicaid recipients and other vulnerable populations."
Nurse practitioners, or NPs, are registered nurses with "advanced clinical training at the master's and doctoral levels, providing primary, acute and specialty health care services," according to the American Association of Nurse Practitioners. Most NPs (55 percent) specialize in family care and in adult gerontology (nearly 21 percent). A significant number provide acute, pediatric, neonatal, women's and psychiatric health care services.
According to a 2014 study published in Nursing Outlook, nurse practitioners are significantly more likely than primary care physicians to "practice in urban and rural areas, provide care in a wider range of community settings and treat Medicaid recipients and other vulnerable populations."
"Uncovered California"is a three-part series of stories and videos examining how the Golden State is trying to fill holes in its health care coverage. Sasha Abramsky's articles look at working people who are falling through coverage cracks, and at what's being done to help community college students gain access to mental health services. Debra Varnado reports on efforts to expand the role of nurse practitioners to increase medical services for low-income Californians.
In 2010 the Institute of Medicine and Robert Wood Johnson Foundation both recommended that "nurse practitioners have 'full practice authority,'" which means, according to the Simmons School of Nursing and Health Sciences, "allowing them to assess, diagnose, interpret diagnostic tests and prescribe medications independently."
Almost six years after these two private, charitable and scientific-medical research nonprofits jointly published their recommendation in The Future of Nursing, California's nearly 21,000 active NPs must still be supervised by physicians. California remains a 'restricted practice' state, unlike 21 other states and the District of Columbia, which have granted 'full practice' authority to NPs.
"Certain restrictions in sections of the state's Business and Professions Code are outdated and don't reflect NPs' current practice and should be modernized," Donna Emanuele, Ph.D., and president of the California Association of Nurse Practitioners, told Capital & Main. 
State Senate Bill 323, introduced by Senator Ed Hernandez (D-Azusa) in the 2014-15 Legislative Session, would have granted full practice authority to NPs, eliminating the physician supervision requirement. The measure would be designated as a two-year bill after failing passage in the Assembly Business and Professions (B&P) Committee in June 2015. Had it passed, NPs with national certification and liability insurance would have been allowed full practice authority without a physician's supervision and under a specified scope of practice.
Allowing NPs to have full practice authority could help meet the demand for primary care services under the newly enacted Affordable Care Act and Covered California. According to Hernandez, the state has 12 million Medi-Cal enrollees — approximately one-third of the state's population. About five million Californians have enrolled in either private insurance or Medi-Cal under the ACA.
An August 2014 report by the California Health Care Foundation stated California has only 35 to 49 primary care doctors per 100,000 full-time Medi-Cal enrollees, falling short of federal guidelines that call for 60/80 doctor-patient ratios.
"Health care reform was projected to place higher skill demands on all members of the health care workforce," explains an SB 323 fact sheet released by Hernandez's office, adding that "…persons with health insurance use more health care services than uninsured persons, particularly in primary care and preventive services." But California is faced with a shortage of primary care physicians – ranking, according to the fact sheet, 23rd nationwide in the number of primary care physicians available per resident.Ten to 20 percent of the state's population lives in areas where the supply of primary care physicians is below the federal standard for the population served.
Dozens of organizations support SB-323, including AARP, the California Primary Care Association and Western University of Health Sciences, along with separate associations representing pharmacists and hospitals. Furthermore, full practice status is the recommended model proposed by the National Council for State Boards of Nursing.
In May, the Service Employees International Union, California announced its support for the bill. Bob
Schoonover, President, Local 721 — which represents hundreds of nurse practitioners in Southern California — said, "SB 323 is an important step to maintain California's leadership in expanding health care access for underserved communities . . . [W]e need to address this state's severe health care provider shortage through practical steps like SB 323, which will enable nurse practitioners to work according to their education and training to deliver high quality, affordable health care to Californians."
The California Medical Association (CMA), the California Academy of Family Physicians and allied groups opposed the bill in 2015, citing concerns about physician supervision and NP training and work productivity – even though the bill's language says the new law would "require an NP to refer a patient to a physician and surgeon or other licensed health care provider if a situation or condition of the patient is beyond the education and training of the nurse practitioner."
Luther F. Cobb, M.D., CMA's president, 2014-2015, said last year's defeated bill "would have significantly compromised patient safety."
In opposing the bill, the CMA said it "strongly believes that simply expanding the scope of practice of allied health practitioners to give them independent and/or expanded practice will do nothing to improve access to care or quality of care in our state. Allowing practitioners to perform procedures they simply aren't trained to do can only lead to unpredictable outcomes, higher costs and greater fragmentation of care."
NPs disagree. Research conducted by Bobby Lowery of the East Carolina University School of Nursing in Greenville, NC, presented in 2013 at the American Association of Nurse Practitioners National Conference had claimed that, "Regulatory practices requiring unnecessary physician oversight — for services that NPs are educated, credentialed and competent to provide — unfairly limit NP scope of practice and may jeopardize patient safety and health outcomes."
"NPs are doing meaningful and important work in community health clinics, urgent care, home-health, emergency rooms, skilled nursing facilities, colleges, public schools, health departments and the VA," said California Association of Nurse Practitioners' Donna Emanuele recently. "[SB 323] doesn't call for physician oversight, because NPs are adequately prepared, competently trained and academically prepared to perform those particular roles for the population."
A June 28 hearing on the bill before the Assembly B&P Committee was postponed at Senator Hernandez's request.
Government Shutdown's Silver Lining: A Corporate Hiring Guru Speaks Out
Ending the shutdown won't curtail the hiring opportunities for corporate recruiters, says one expert. It's like divorce: Once you start thinking about leaving, the odds that it will happen go up dramatically.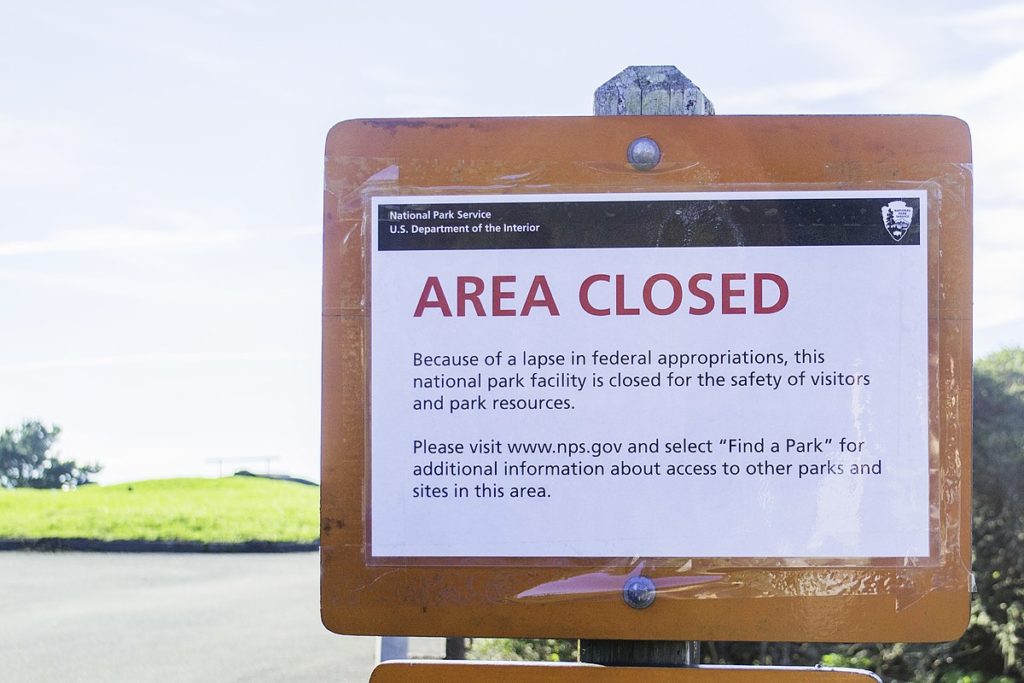 ---
In the new economic climate, even the most mission-driven of federal workers might be forgiven for abandoning the nation's parks, airways and regulatory agencies.
---
When the federal government shut down for 16 days in 2013, corporate hiring guru John Sullivan advised companies on how to raid federal government workplaces for talent.
A blog post he penned at the time caused some to charge him with being unpatriotic, he said recently, while others thanked him for the reminder that federal workers were ripe for the plucking.
This time around, the climate is even better for corporations looking to cull staff from a workforce that is already well-trained and also known for its loyalty, Sullivan tells Capital & Main by phone. He describes the current moment—with hundreds of thousands of federal employees forgoing paychecks and, in many cases, sitting at home — as tantamount to "a sale on Black Friday."
---
Congresswoman:  The shutdown could have a long-term impact on the federal government's ability to attract workers with IT skills.
---
"If you've been screaming for the last two years" about the skills-and-talent shortage, "this week there isn't one," says Sullivan, who heads the human resource management program at San Francisco State University's College of Business.
The partial shutdown, that began on December 22 when President Trump failed to secure funding from Congress for his border wall, has impacted employees at a host of federal agencies, including the departments of Agriculture, Commerce, Homeland Security, Housing and Urban Development, Interior, Justice, State, Transportation and Treasury and the NASA.
What makes this particular shutdown so suitable for raiding federal workplaces? It's not just that employee morale has taken a nosedive, thanks to a president who is at war with many of the agencies he oversees. Nor is it only the fact that Trump threatened to keep the government closed for as long as a year, a notion that "really scares people," says Sullivan.
---
With Amazon's opening new offices in the District of Columbia area, three out of four IT workers in DC say they would consider leaving their current jobs for the tech behemoth.
---
It's also the economic climate. Companies are growing. Unemployment is low. Remote work is increasingly an option. Technical advances have made looking for a job easier than it was in 2013. "You can say 'boo' to your phone and apply for a job," adds Sullivan, delivering his matchmaking pitch with such force that even the most mission-driven of federal workers might be forgiven for abandoning the nation's parks, airways and regulatory agencies.
Congresswoman Robin Kelly (D-IL), the ranking member of the House Subcommittee on Information Technology, worried, in a statement last week, that the shutdown would have a long-term impact on the federal government's ability to attract workers with IT skills. The federal government has generally struggled to attract young tech workers, and Amazon's new offices in the District of Columbia area has three out of four IT workers in DC saying they would consider leaving their current jobs for the tech behemoth.
Tech workers — and upper-salaried talent — are not the only employees coveted by the private sector, says Sullivan. Forest Service employees. Coast Guard workers. Transportation and Safety Administration agents. Any unpaid workers could be lured away, especially in states like California and Texas, where economies are strong, he maintains. An employment agency for California's casinos recently put this shout out on Twitter: "Any @TSA employees looking for new opportunities, PTGaming is hiring!" along with the popular hashtag, #shutdownstories.
The shutdown could also prompt federal employees to throw scruples to the wind and step into the infamous revolving door that leads workers from government jobs to the private sector and back again. When Sullivan was advising companies in 2013, he helped firms hire from agencies that regulated them.
"And by the way," asks Sullivan, persisting with his siren song, "if I was a regulator, [with] President Trump eliminating all those regulations, why am I needed? Why not go to the private sector?"
Sullivan, who says he is an underpaid government worker in his own right, is concerned about the public cost of his and others' efforts to lure away the federal government's top talent. The best employees will leave first, and "literally billions" in training dollars will be lost, he predicts.
But he puts the blame squarely on a public sector that undervalues its workers. Corporations that pilfer federal government workforce for talent offer a kind of public service and corrective by demonstrating the price that must be paid "for degrading public service and unnecessarily frustrating federal employees," he wrote in his 2013 post.
Ending the shutdown won't curtail the hiring opportunities for corporate recruiters, says Sullivan. "It's like divorce. Once you start thinking about [leaving], the odds [that it will happen] go up dramatically."
---
Copyright Capital & Main