Trump Poised to Repeal Popular Federal Jobs Initiative, With Disproportionate Impact to Be Felt by Minorities
Co-published by Newsweek

With momentum on infrastructure rebuilding stalled, the Trump administration this week is moving ahead to repeal a two-year initiative dating from the Obama administration that might be the only dynamic infrastructure and jobs program in existence at the federal level.

Ami Rasmussen, an interior assembly foreman at the Kinkisharyo railcar factory in Palmdale, CA. (Photo: Deanne Fitzmaurice)
A program that has enabled states and cities to create thousands of new, high-wage transportation and construction jobs will be terminated Friday.
---
Co-published by Newsweek


When President Donald Trump presented his latest round of regulatory cuts at an August 15 press conference, he billed the sweeping elimination of environmental reviews and restrictions in federal construction permitting rules as a prelude to his long-stalled $1 trillion infrastructure rebuilding program.
But with momentum on infrastructure stuck in neutral, the administration this week is quietly moving ahead to repeal a two-year-old initiative dating from the Obama administration that might be the only dynamic infrastructure and jobs program in existence at the federal level. According to its August Significant Rulemaking Report, the Department of Transportation (DOT) has set Friday as the termination date for a program that has already enabled states and cities to create thousands of new, high-wage transportation and construction jobs in some of the nation's most depressed local labor markets.
"Many of these jobs were finally addressing long-term unemployment — many, for people of color," said Angela Glover Blackwell, CEO of PolicyLink, an economic and social equity think tank. "This is yet another example of the Trump administration not standing up for jobs for the nation's most vulnerable."
Madeline Janis, executive director of Jobs to Move America (JMA), a national coalition that has been at the center of leveraging public transit projects to generate opportunities for the unemployed, has been raising the alarm about the repeal. She told Capital & Main that she discovered it buried in the DOT rules change report almost by accident.
"It's inexplicable to us why the Trump DOT would withdraw a proposal to make jobs available to people who need them — and in places where transportation infrastructure is being built and invested in," she said. "For an administration that has talked about caring about creating good jobs related to infrastructure, it's a complete contradiction between the stated policy versus the actual policy."
Called the Local Labor Hiring Pilot Program, it essentially created an exception to a Reagan-era, free market interpretation of the Common Grant Rule, the department-wide administrative requirements for all of DOT's federal grants. The Reagan Justice Department had prohibited contract requirements unrelated to price and engineering specifications, calling them an unfair competitive burden on corporate bidders. The Obama DOT didn't repeal the old rule, but it enabled local agencies to get permission from DOT to write "geographic-based hiring preferences" into their federally funded transportation construction projects.
This pilot, which was given a five-year extension by outgoing Transportation Secretary Anthony Foxx days before Trump's inauguration, has offered cities and states that receive federal transportation grants a process that enables them to include otherwise prohibited local hire and project labor agreements that local agencies have used to steer high-quality jobs to the kind of low-income areas where big transportation projects invariably get built.
"Policies like construction local hire have created tremendous opportunity in cities like Los Angeles, like Cleveland, like New Orleans," Janis noted. "We have seen direct benefits for a lot of people, from low-income communities who really have almost no prospects for a career-path job."
Janis also worries that the repeal of Local Hire may be only the first shot in a broader offensive by the Trump administration that will be aimed at similar, DOT-approved targeted hiring provisions on the manufacturing side of federally funded procurement contracts. Although not tied to the construction contracting pilot, these DOT-compliant work-arounds of the "competition rule" have had the same effect — incentivizing the creation of targeted manufacturing jobs for disadvantaged and historically excluded U.S. workers.
Los Angeles voters last year overwhelmingly passed Measure M, a sales-tax ballot initiative that will raise $120 billion over the next 40 years for a major rail and bus expansion by LA Metro. The public transit system has made targeted hiring a centerpiece of its major capital projects. That commitment was expressed last week in a letter opposing the repeal sent to DOT Secretary Elaine Chao, and cosigned by Metro CEO Phil Washington and Los Angeles Mayor Eric Garcetti.
"When federal funding often constituted 80 percent of the funding for transportation projects, it may have made sense to prohibit local hiring practices," Washington told Capital & Main by email. "Today, with most of Metro's projects being built with local funds paid for by Los Angeles County taxpayers, the old federal local hire prohibition no longer makes sense or represents sound policy."
What's more, he pointed out, by pulling the plug on Local Hire, Trump is eliminating the one program that has unequivocally delivered the homegrown jobs promised by his April "Buy American and Hire American" executive order.
After Friday, the Reagan free-market doctrine will once again be the administrative law of the land at DOT.
But equally as worrying, says Anastasia Christman, a policy analyst for the National Employment Law Project, is that the repeal also leaves the real job of Local Hire half-finished. When it launched, DOT had also published a notice that it eventually intended to amend the Common Grant Rule to permit all federal transportation contracts to include geographic hiring provisions. Local Hire was designed to support the change with objective data to determine once and for all whether geographic hiring preferences do in fact "unduly limit competition" in the bidding process.
Washington insists that LA Metro turned up no evidence that the targeted hiring negatively impacted the agency's labor or capital construction costs. "We do know that the workers who were hired," he explained, "were able to secure good-paying jobs, and in some instances, they were able to turn their lives around with a ladder of opportunity to enter the middle class."
"This is distressing in [two] ways," Christman said. "Rather than actually looking at the data, looking at the economy, looking at measurable outcomes and making policy decisions, [the repeal] is yet another example of some policymaker [reacting] to partisan pushing and lobbying. Local people lose, and we as a society as a whole lose, because we're just not making decisions in a smart way."
---
Copyright Capital & Main

Reality Check: CalChamber's "Job Killer" Bills Actually Create Jobs
CalChamber won't say how many jobs on its Job Killer list would be eliminated by proposed environmental and workplace protection bills — or even how such legislation would eliminate them.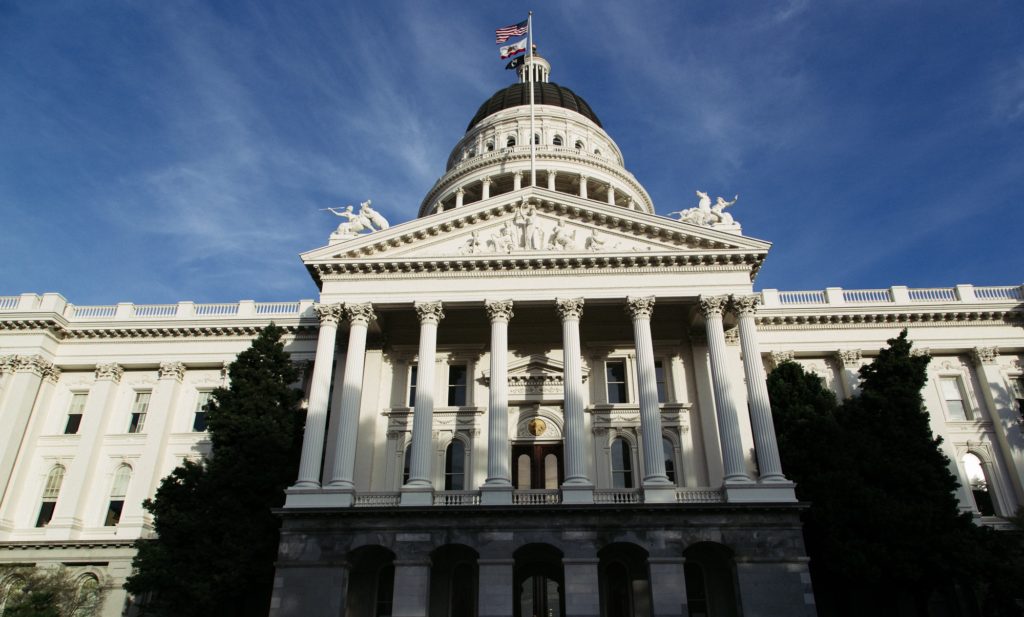 Shortly after Lorena Gonzalez Fletcher assumed office in the California Assembly in 2013, her work started getting a special kind of attention. Every year for more than 20 years, the pro-business lobbyists at the California Chamber of Commerce have put out a list of bills CalChamber considers "job killers" — proposed laws that, it contends, would so burden business owners that they'd presumably start firing workers, or at least cease to hire new ones. Among the bills to make the list during Gonzalez Fletcher's first legislative session was one of her own: A measure ordering employers to grant one hour sick leave for every 30 hours worked.
---
Even Democrats who supported sick-leave legislation feared the Chamber's wrath.
---
The Chamber's influence has historically been persuasive in Sacramento; by its own reckoning, it has managed to kill 92 percent of the bills named on its annual list. In the two years before Gonzalez Fletcher (D-San Diego) took office, only five of 70 so-called "job-killer" bills were passed into law. Even Democrats who supported sick-leave legislation so feared the Chamber's wrath that they urged the new Assemblywoman to modify her bill to be more business-friendly.
"People said to me, 'You have to work with the Chamber and get them to remove that title.' I said 'Why?' I come from organized labor and represent a working class district. They're going to oppose whatever I do."
The Assembly and Senate did make some changes to the bill to make it less onerous for business owners. But its basic premise remained intact, all the way to Gov. Jerry Brown's desk. In August 2014, California extended the nation's largest expansion of paid sick leave benefits to workers. "We caught up to the rest of the world," Gonzalez Fletcher says.
In the years since, Gonzalez Fletcher has become known for sponsoring bills that end up in the Chamber's cross-hairs. In 2016, she carried a bill to grant overtime to farm workers, correcting part of a 77-year-old law that cut farm workers out of federal labor standards. Brown signed it into law that September. The year before, she successfully pushed through a law to require grocery stores to retain workers for 90 days after they changed ownership.
"That was my favorite one they called a job killer," Gonzalez Fletcher says. "It was literally a bill to save workers' jobs."
California has often been a target of scorn for its stringent regulations, mostly from pro-growth conservatives who see any law that restrains business, be it worker protections or environmental controls, as inimical to economic success. And to be fair, new laws and market forces sometimes do affect jobs. The state's singular climate laws, which set accelerating greenhouse-gas emission standards for electrical utilities and industries, have undoubtedly forced coal-fired power plants in Utah, Arizona and Nevada to shut down over time, eliminating jobs as operations wind down. One bill on the California Chamber's list, to permanently close SoCalGas' troubled Aliso Canyon storage facility, which blew a catastrophic leak in 2015, would necessarily uproot a certain number of workers were it to pass.
But just as some jobs go away in one market sector, other ones arise in another. "When you're transitioning, there is a loss in traditional jobs, and then there's growth in non-traditional jobs," says Mary Leslie, president of the Los Angeles Business Council, which works toward corporate sustainability. "Then those jobs become the jobs of the future." After the legislature passed the Global Warming Solutions Act of 2006, for instance, building owners in the state made investments in energy efficiency — one of the easiest ways for a company to reduce resource use and emissions.
"That created a whole industry around energy efficiency," Leslie says. And far from killing jobs, that industry helped businesses save money on their utility bills, potentially creating revenue for new hires. "Now that they've made the switch, they won't go back."
California also has more jobs in the solar industry than does any other state, thanks to a cluster of state climate laws and incentives — 86,414 jobs, according to the Solar Foundation's 2017 National Solar Jobs Census. That's down from 100,050 in 2016, but California still holds more than a third of the nation's solar jobs. "Distributed [rooftop] solar has helped fill the gap that was left after the recession in Los Angeles," Leslie says. "We saw people start new companies, become successful business people."
In fact, all of California's climate laws continue to show up on various job-killers lists. A bill in this legislative session that would ban the registration of gas and diesel vehicles by 2040 has also been tarred by the Chamber, even though the state's promotion of clean vehicles has given rise to not just jobs but whole new businesses. And even while some of those businesses, including Tesla and Lucid Motors, have located at least some manufacturing facilities outside of highly regulated California, they have indisputably created jobs.
Since the climate laws have been in effect, California's economy outpaced the nation's by seven percent between 2008 and 2016. That economic growth would seem to contradict the California Chamber's 2012 claim that California "can't be a leader in the global economy if it interferes in the global marketplace."
"It's time for them to come up with a new rap," Leslie says. "They're starting to sound like dinosaurs."
Other bills on the Chamber's current list have less to do with jobs and economic growth than they do with economic justice and fairness. One, by Assemblywoman Eloise Reyes (D-San Bernardino), would give residents of disadvantaged communities advance notice of industrial development projects slated for their neighborhoods, with the intent of ending discrimination in the siting of polluting facilities. (Reyes has modified the bill enough for the Chamber to strike it from the list, but it still opposes the measure.) Another, by the Assembly's Al Muratsuchi (D-Torrance), would protect hotel workers against violence and harassment. Still another would forbid employers from punishing workers who use cannabis for medical purposes.
This year, Gonzalez Fletcher is pushing a bill that would end forced arbitration agreements between employers and their workers. "When you disempower individuals, it allows companies to be bad actors," she says.
How precisely these bills would kill jobs, and exactly how many would die, the California Chamber doesn't specify. (No one from the organization responded to interview requests.) "They never come into the legislature with estimates of projected job losses" based on any research, Gonzalez Fletcher says. "They haven't shown how any of the policies they've opposed have resulted in a single job loss." Meanwhile, the Chamber stands behind policies that are known job killers, such as increased automation in the workplace.
Gonzalez Fletcher suggests that perhaps it's time to change the list's title. "If you want to call it the 'Profit Reduction for the One Percent' list, that's fine," she says. "Just be honest with your label."
---
Copyright Capital & Main