Trouble on the Dream Coast: Housing Policy Challenges
Hollywood street, 2016. (Photo: Ted Soqui)
It's no secret that California residents pay more for housing than residents in most other states, especially in the metropolitan coastal areas and Silicon Valley cities. Los Angeles, San Diego, San Francisco, San Jose, Palo Alto and other highly attractive, jobs- and amenities-rich cities are widely documented as being the least-affordable housing markets in California.
See More Stories in Capital & Main's Affordable Housing Series
Obtaining decent affordable rental housing and earning enough income to sustain a family are increasingly more difficult goals to achieve. The American Dream of homeownership, and of building and maintaining stable communities, is fading in the face of this new socio-economic reality.
Red flags abound: The state's poorest families pay up to two-thirds of their income on housing, firmly placing them in the severely "rent burdened" category of households. (Families that spend more than 30 percent of their income on rent are considered rent-burdened by the U.S. Department Housing and Urban Development and other agencies.) Individuals and families with higher incomes are not immune to the skyrocketing housing costs. Lisa Payne, policy director at the Southern California Association of NonProfit Housing, told Capital & Main, "In Los Angeles County, in order to afford average rent, a family of four needs to make $72,000 annually or $34 an hour. To buy a home, a family of four needs to make $120,000 annually or $57 an hour."
In April 2015, Standard & Poor/Case-Shiller reported that L.A. housing prices were up 126.36 percent over the year 2000. The index that regularly measures home prices in the U.S. showed that San Diego had the third highest growth in housing prices nationwide, with about a 105 percent increase. San Francisco, like Los Angeles,  is a majority-renter city, and it has seen its housing prices increase by 95 percent. In four-county Silicon Valley, 40 percent of renters are rent-burdened. Because workers are increasingly unable to live near where they are employed, work commutes have grown by as much as 33 percent in the last two years. Although the region boasts an average yearly income of $116,033, almost a third of its residents in 2012 did not make enough money to meet their basic needs without public assistance.
According to California Legislative Analyst Mac Taylor, "California probably needs to construct 100,000 to 140,000 new housing units annually — almost exclusively in its coastal communities — to seriously mitigate its problems with housing affordability."
At the same time, several policy challenges, discussed below, will continue to contribute to the crisis and work against achieving this modest target.
---
Stagnant Wages, Skyrocketing Housing Costs
"Part of the problem is the income-and-costs mismatch, both in the apartment and homeownership markets," Lisa Payne, policy director at the Southern California Association of NonProfit Housing told Capital & Main. "We don't have policies in effect to solve this issue."
A report by the Neighborhood Housing Services, Los Angeles County, concluded that stagnating income is clearly worsening affordability. "Incomes are not keeping up with rising housing costs…incomes have stagnated entirely," the report said. "After adjusting for inflation…incomes are more or less right where they started in 2000 for the median household."
And according to a New York University's Furman Center study, rents in Los Angeles went up 11 percent while wages fell by four percent between 2006 and 2013.
"Income disparity is significant," Mike Rawson, director of the Public Interest Law Project in Oakland, told me. "You have to look at the system first and what's causing income disparities all along our coastal cities and towns."
"Many jobs are being created in high-growth industries, but their wages do not respond to the actual need in terms of housing. They don't pay the amount that it takes to live in high cost coastal areas and in the Silicon Valley communities," said Cesar Covarrubias, executive director of the Irvine-based Kennedy Commission, an affordable housing advocacy group.
Ellis Act Violations
Enacted by the state legislature in 1985, the Ellis Act allows landlords to legally go out of the rental market business under specific conditions, including if their property is demolished or permanently withdrawn from the market. Landlords also can legally evict tenants, removing apartments from rent control laws.
Evictions have displaced long-term tenants and have led to the loss of rent-controlled, affordable units that are increasingly being rented at higher prices to tourists. Landlords and property managers use Airbnb, the online room-sharing service, to also share information regarding newly-available properties. According to the Los Angeles Alliance for a New Economy, Airbnb has been responsible for removing approximately 7,795 units from the L.A. housing market.
Dismantling of Community Redevelopment Agencies
California's community redevelopment agency system, created more than 60 years ago, ceased to exist in 2012, resulting in a multibillion dollar disinvestment in affordable housing. CRAs were required to spend 20 percent of their tax increment money to develop rental units and homeownership for low and moderate families.
"The policy that allowed for the dismantling was huge and awful," Lisa Payne said, while, according to Mac Taylor, CRAs "received over $5 billion in property tax revenue annually."
"CRAs had a type of inclusionary policy, [but] with all the disinvestment… money is needed to fill the gap between income and what people can afford," Payne said. "You either ask the private sector [to do this] by including some in their building, or you do it with government funding or regulating the rents."
Deterrents to Inclusionary Zoning
Just over one-third of California cities have inclusionary zoning laws to ensure that a share of new "for sale" housing is affordable to people with low-to-moderate incomes. City officials may now be inclined to question their legality in light of the legal action opposing San Jose's ordinance, which would have required developers to sell some of their new units below market rate or pay a fee as a condition of receiving building permits.
The California Building Industry Association (CBIA) is petitioning the U.S. Supreme Court to hear arguments against San Jose's ordinance, which was upheld by the California Supreme Court in 2015. The case could be a test of the constitutionality of inclusionary zoning. Cities that do not now have such ordinances may await the Court's decision before pursuing them.
Cities with or without inclusionary zoning ordinances cannot legally set rental rates for new, post-1978 rental properties within their jurisdiction. California's Costa-Hawkins Act allows rents to be increased to market rates after the units are vacated voluntarily or after eviction, but it preempts cities from setting rent control on new units.
Citing Costa-Hawkins, California's 2nd District Court of Appeal struck down the City of Los Angeles' inclusionary housing mandate in 2009. While the city did not have an inclusionary zoning ordinance, it had required mega-developer Geoffrey Palmer to comply with a 1991 specific plan that included making new rental units affordable to low-income households. Palmer prevailed under Costa-Hawkins in Palmer v. City of Los Angeles.
Growth Restrictions and Dodd Frank
Housing development in Los Angeles and in other coastal areas is oftentimes blocked or slowed by voters at the ballot box, adopted zoning ordinances, and NIMBY(Not in My Back Yard) politics. Restrictions and caps are placed on the number and types of new housing units that can be developed, effectively favoring single family construction over higher-density, multiple-family developments.
In Los Angeles, the slow growth movement reached a high point in the 1980s with calls to prevent the "Manhattan-ization" of the city via high density high-rises. Despite claims that higher densities would conflict with the California lifestyle, higher densities are not always seen as a negative. Instead, densification is considered warranted and a means to revitalize blighted, under-utilized areas; decrease automobile use and its associated costs; and increase walking, biking and transit use.
According to Professor Greg Morrow of the University of Calgary, Canada, "The homeowner revolution in Los Angeles  – and its damaging impacts on the City's social, economic, and environmental sustainability  – demonstrates the need for the re-assertion of a professional role for planners . . ."
In his doctoral dissertation, the University of California, Los Angeles graduate wrote, "… the slow-growth movement was facilitated by the shift from top-down planning during the pro-growth, post-war period to a bottom-up community planning process post-Watts. … areas with well-organized homeowner groups with strong social capital were able to dramatically decrease density as a means of controlling population growth…"
Henry Grabar, writing in Salon.com, concluded, "Los Angeles and its satellites — once the land of the American homeowner dream — now form the most stunted urban region in the country." Los Angeles, he added, has "reached capacity."
Writing in the California Planning and Development Report, contributing editor Josh Stephens has claimed that "…homeowners pushed through anti-growth legislation, advocated by residents who wanted to keep Los Angeles all to themselves." Stephens contends that "… six million men, women and children were zoned, voted and legislated off the island."
While the supply of housing in Los Angeles has been constrained, demand has continued to grow. Socioeconomic data and real estate studies document the rise in population, high rent levels, low vacancy rates and less than robust building permit activity — the latter, often a casualty of California's complicated environmental review process.
Other regulations have also taken a toll, including new stringent federal mortgage disclosure regulations. Banks and their customers who are applying for mortgage loans now are confronted with new rules as a part of the Dodd-Frank legislation passed by Congress in 2010. The 2,300 page act contains 400 new rules that took effect on October 3, 2015. These rules reformed mortgage lending, borrowing practices and disclosures to prevent another housing bubble and market collapse like the one that occurred in 2007. That collapse led to a record number of foreclosures and catastrophic loss of homeowner equity.
Under Dodd-Frank's torturously titled Truth in Lending Act Real Estate Settlement Procedures (TILA-RESPA) Integrated Disclosure or TRID rules, banks and credit unions vet the financial fitness of potential new homeowners for mortgages. But housing advocates, banks and industry associations complain the regulations have lengthened the time required to complete a loan, "sometimes doubling it from 30 to 60 days," according to Lori Gay, President and CEO of L.A. County's Neighborhood Housing Services. The extended time required for loan completion hinders the competitiveness of prospective homeowners. "Lenders are just skittish– afraid of making a mistake, so they don't make a decision," Gay said. Not helping matters is the fact that, in rolling out the new procedures, financial institutions have experienced technological glitches and bugs implementing the changes.
Unlike the pre-recession period from 2003-2007, TRID requires far more reporting to ensure prospective homeowners can afford a loan. "The mortgage industry can't do like they did back in the wild days when all a buyer had to do was have a pulse to get a loan," said Glenn Hayes, President/CEO, of non-profit NeighborWorks, Orange County, which assists working families in the area of affordable housing.
While the required environmental impact assessments, growth control measures and new mortgage disclosure regulations were created out of legitimate concerns, they are sometimes misused or have had unintended consequences for affordable housing. In the case of the TRID regulations, the impacts may resolve themselves with time and improvements in technologies and a shortened learning curve. Other impacts may be resolved through litigation or legislation.
---
Debra A. Varnado is the founder, editor and publisher of The Fifth Avenue Times Online Journal and Newsletter. Her work has been published by Oxford University Press, Tsehai Publishers and Distributors, StorySouth.com, Howard University, George Mason University and the 
Wave Community Newspaper
.

Why 24 Hour Fitness Is Going to the Mat Against Its Own Employees
Co-published by Fast Company
24 Hour Fitness' policies have brought the fitness chain in the crosshairs of the National Labor Relations Board, which has said the company's employee arbitration agreements violate federal labor law.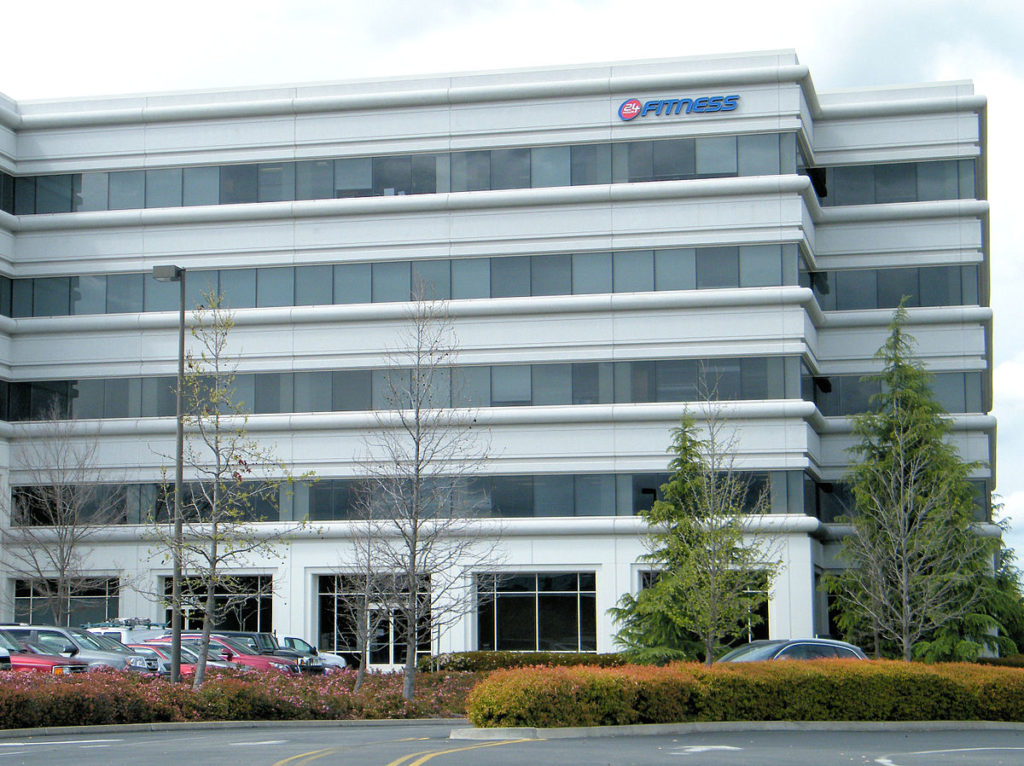 ---
Relentless pressure to sign up new members made one man question the chain's commitment to changing people's lives.
---
Co-published by Fast Company
On its website, 24 Hour Fitness says it has thousands of job openings. That's great news for fitness buffs hunting for work. Or is it?
Disgruntled former employees of the San Ramon, California-based company have filed hundreds of cases over almost two decades, some resulting in settlements in the millions of dollars.
And the large payouts appear to have made 24 Hour Fitness one of the nation's more aggressive advocates for curtailing workers' ability to defend their rights in court, labor lawyers say. That advocacy has also put the almost four-million-member-strong fitness chain in the crosshairs of the National Labor Relations Board, which has said the firm's employee arbitration agreements violate federal labor law.
The company's dispute with the NLRB may make it to the U.S. Supreme Court, which could hear oral arguments next term as to whether the contracts the firm asks workers to sign when they are hired violate historic worker protections put in place as part of New Deal legislation adopted in the 1930s. Those contracts ask employees to waive their right to come together to file class action lawsuits.
---
Attorney:  "24 Hour Fitness has been pretty aggressive in stripping workers of their rights."
---
Some workers say the company's single-minded focus on selling memberships caused it to run afoul of wage and hour law.
"We worked basically 8 to 8 every day no matter what, and if you got a lunch break it was usually at the club, or you went out and came right back," said Gabe Beauperthuy, a former general manager, who worked in fitness centers in Colorado before leaving the company in 2006.
At first, Beauperthuy said, he loved the work and embraced the company's philosophy of personal transformation. But the long days and relentless pressure to sign up new members made him question the company's commitment to changing people's lives, and even his own priorities. He developed a single-minded focus on bringing in the "almighty dollar" for the company because, he explained, "you're a product of your environment."
"I'm thankful that I realized that, and I'm thankful that I'm no longer there," said Beauperthuy, now a competitive amateur wrestler and coach.
24 Hour Fitness declined to comment for this story.
Beauperthuy was one of more than 900 managers, sales counselors and trainers to bring a collective action lawsuit under the Fair Labor Standards Act, alleging the company had misclassified them and denied them overtime pay. After the class was decertified and following seven years of litigation, the group settled for $17.5 million in 2013, according to published reports. The company settled another lawsuit involving thousands of California employees for $38 million, the nation's sixth largest wage and hour class action settlement of 2006.
Those cases may have made 24 Hour Fitness more steadfast in defending their employee arbitration agreement that asks employees to waive their right to bring class action lawsuits in NLRB v. 24 Hour Fitness, which the U.S. Supreme Court may review next year, depending on the outcome of a related case. The fact that 24 Hour Fitness has an employee arbitration agreement with a "class action waiver" does not make it unusual. But the company has been especially aggressive in defending its arbitration agreement in the courts, labor advocates say.
"Historically, there have been a few companies who went out of their way to fight and defend arbitration," says Cliff Palefsky, a San Francisco attorney who filed the unfair labor practice case resulting in the NLRB's finding that 24 Hour Fitness had violated the law. "They've been pretty aggressive in stripping workers of their rights."
About 60 million people—more than half of the non-union private sector workforce—are covered by mandatory arbitration agreements, according to an Economic Policy Institute study. These agreements require employees to resolve disputes through private arbitrators chosen by employers, rather than go through the courts.
An estimated 25 million of these arbitration agreements also include class action waivers, like those used by 24 Hour Fitness, in which employees give up their rights to band together to bring class action suits to address workplace disputes in the courts.
The contract language has received attention in recent months as the "Me Too" campaign has gained steam, and advocates pointed to the difficulty of raising workplace concerns individually in confidential arbitration proceedings that are crafted by the employer. Last year, U.S. Rep. Cheri Bustos (D-IL) introduced a bi-partisan bill that would prevent companies from keeping sexual harassment and sex discrimination claims from going to court, where the proceedings are typically in the public record.
A landmark case expected to be decided by the U.S. Supreme Court this term, National Labor Relations Board v. Murphy Oil USA, will determine whether class action waivers will be a continuing feature of employment contracts. It will also decide the fate of NLRB's dispute with 24 Hour Fitness.
"If the NLRB loses Murphy Oil, then our case would suffer the same fate, essentially," says Palefsky. In its Supreme Court brief, 24 Hour Fitness distinguishes its employment agreements from those at issue in the Murphy Oil case because the fitness employees are given 30 days to opt out of the class action ban.
But Palefsky counters that the rarely-used "opt out" provision is irrelevant because a worker's right to act collectively is one that cannot be signed away.
The argument about class action waivers might seem an academic one to job seekers if 24 Hour Fitness is now complying with the law.
There have been 621 employment cases filed in the federal courts against 24 Hour Fitness since 2000. On a per-establishment basis, that's more than eight times as many as have been filed against its competitor, Gold's Gym, during the same time period, according to a Capital & Main review of federal court records.
The disproportionately large number of cases is likely linked to the battle that took place between 24 Hour Fitness and Beauperthuy's attorney, Richard Donahoo, who continued to fight for his 900 or so clients even after a federal judge in San Francisco granted a 24 Hour Fitness motion in 2011 to decertify the class. (The judge's ruling that the plaintiffs' claims were not sufficiently similar prevented the case from moving forward as a collective action—not the class action decertification language–but the effect was similar.)
"Many times that means it's the death of the case because people don't want to proceed individually," said Donahoo, who is based in Orange County. "Attorneys can't do it economically."
Nevertheless, Donahoo and his colleagues decided to "swallow hard" and fight for each plaintiff individually. They filed hundreds of individual petitions in federal court to compel the company to arbitrate claims in Northern California, where 24 Hour Fitness is headquartered, and successfully fended off 24 Hour Fitness's efforts in 21 federal courts across the country to force the arbitration proceedings to take place near the clubs where each of the former employees had worked.
"Our case became a 'careful what you wish for' scenario for the company," Donahoo said. The company ultimately agreed to a settlement that resolved the individual claims at once.
Since then, 24 Hour Fitness has changed ownership. AEA Investors LP, a New York-based private equity firm, Fitness Capital Partners of Palm Beach, Florida, and the Toronto-based Ontario Teachers' Pension Plan purchased the firm in 2014 in a leveraged buyout. But reasons remain to be concerned about the practice of the fitness company, which employs about 20,000 workers and operates in a highly competitive industry.
In November, the company agreed to pay restitution and settled a lawsuit for $1.3 million filed by Orange County prosecutors, stemming from allegations the company increased annual renewal rates on prepaid memberships beginning in 2015 in violation of its contracts with customers. Customers were sold prepaid memberships and charged upfront fees with the guarantee of a low life-time renewal rate in 2006 but saw their rates rise as much as 300 percent nine years later, according to the Orange County Register. The company admitted no wrongdoing in the settlement agreement.
Last May, the ratings agency Moody's changed 24 Hour Fitness' investment outlook from "stable" to "negative." In justifying the downgrade, the report pointed to the growing number of fitness centers and the fact that the company is highly leveraged. The purchase of the company in 2014 was financed with $1.35 billion in debt, about 75 percent of the total cost, according to the Moody's report.
Moody's also singled out rising labor costs due to increases in the minimum wage in many of the regions where 24 Hour Fitness operates, suggesting the company employs a large number of low wage workers. Most of the clubs are concentrated in three states — California, Texas and Colorado.
"The company should be able to offset some of the pressure from minimum wage increases by using labor optimization, and reallocating the labor force within clubs based upon their age and member profile," according to Moody's report.
The economic pressures 24 Hour Fitness faces may explain the experience of one Ms. Randle, a former Kids' Club attendant, who asked that her first name not be used. She worked at a 24 Hour Fitness in Orange County from 2014 to 2016.
She said managers told her not to leave her post to take a break or use the rest room during her four-hour shift because the other staff on duty lacked the necessary clearance to work with children. She complained to managers and eventually to the human resources department, but had to file a complaint with the California Labor Commissioner's Office to resolve the issue and secure back pay for missed rest breaks, she said.
Ms. Randle thought that one of her co-workers endured repeated urinary tract infections that could have been caused by not being able to take bathroom breaks. Randle felt the managers lacked proper training. "They were always focused on selling memberships," she said. "They didn't care too much about their employees."
---
Roxane Auer provided additional research for this story.
Copyright Capital & Main