Tolerance and Solidarity at Culver City Mosque Gathering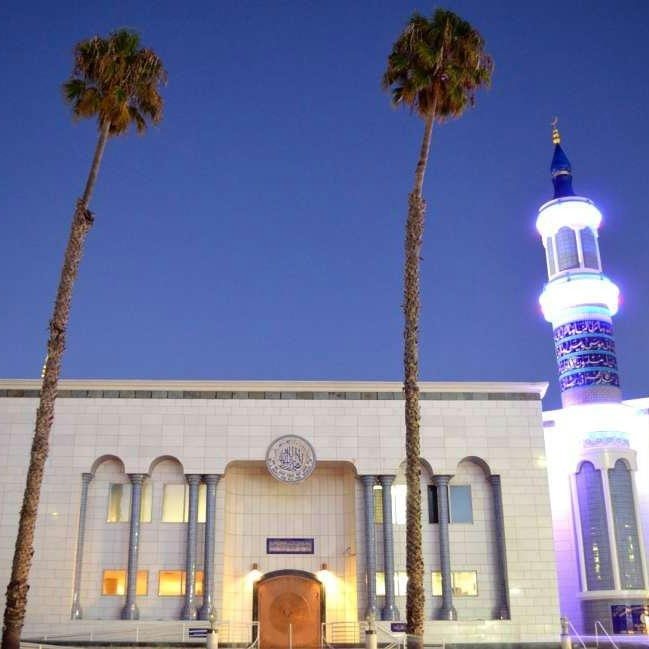 King Fahad Mosque
"There is more fear right now in the local Muslim community than after 9/11 because of the proximity of the recent violent attack in San Bernardino and the xenophobia present in U.S. political culture," Shakeel Syed told an interfaith gathering attended by about 100 people last Sunday. Syed is executive director of the Islamic Shura Council of Southern California. He added that law-abiding, peaceful Muslims living in the Los Angeles-area are feeling paranoid.
To provide comfort and information for the local Muslim community, the Shura Council and the King Fahad Mosque of Culver City organized  the event. Most of the crowd were first generation Muslim immigrants from South Asia, the Far East, West and North Africa, and the Middle East, and overwhelmingly male. The others present represented local Christian congregations, human rights activists and neighbors, all wanting to express solidarity with the Muslim community.
After a reading from the Koran and a warm welcome from Culver City Councilmember Meghan Sahli-Wells, a panel of speakers shared the historical experiences of a range of minority, mostly immigrant communities – as well as stories of the fear, discrimination and hostility they faced as they struggled to become accepted members of American society.
Tony Osumi, of the group Nikkei for Civil Rights and Redress, recounted how Japanese Americans were forced into relocation camps during World War II and later struggled for reparations from the U.S. government for all they lost in the process. Osumi also remembered the non-Japanese Americans who stood up to protest the camps, watched over the homes of the internees who had been displaced, and pressured Congress for redress and reparations for the suffering Japanese Americans were put through.
"The Japanese American communities stand with you — you are not alone, we are with you," Osumi said, and invited members of the mosque to visit Little Tokyo to learn more about his community. Osumi's group recently held a vigil and rally in Little Tokyo against xenophobia and attacks against Muslims.
After reminding the crowd that the first person killed in in the U.S. in retaliation for 9/11 was a turbaned Sikh man (possibly mistaken for a Muslim), Syed introduced Jyotswaroop Kaur, education director of the Sikh American Legal Defense and Education Fund, founded in 1996. She described her own family's experience with anti-Sikh riots in India before immigrating to the U.S. to protect their lives.
Kaur asked the crowd who knew their elected representatives (few hands were raised) and encouraged them to "call your Congressperson and let them know they are also responsible for you and your safety."
Father Alexei Smith, the ecumenical and interreligious affairs officer of the Los Angeles Catholic Archdiocese, introduced by Syed as "a person of collar," described the hatred and bigotry that Catholics experienced in this country during the early 1920s. A major St. Louis paper at the time, he said, regularly attacked the Catholic "menace." Convents were raided and set on fire in some states and, in others, Catholics were barred from seeking public office. "All this was based on fear of the 'other;' fear of the unknown," Smith said. "Inter-religious dialogue is an embrace, making room in oneself for another person."
Syed had come to the gathering from the Coachella Valley, where a local mosque, which he described as "a small structure of 1,800 square feet [serving] fewer than 150 members," had recently been firebombed. A young man has been charged with throwing a Molotov cocktail at the front door; the bomb burned nearly the entire building, which is currently boarded up. Local faith leaders and elected representatives had gathered that day to show solidarity with the Muslim families in their loss.
Syed said that, as the Shura Council director,  he hears reports every day of reprisals, attacks on women wearing hijabs and, most recently, that "Jesus is the way" was spray-painted on the Islamic Center of Hawthorne. "We can do better than that," he declared.
"I for one am so tired of the notion that Muslims are responsible for what is happening [in perpetrating acts of violence]," Syed told Capital & Main after the interfaith event. "The violent attack in Colorado Springs [in which a shooter stormed a Planned Parenthood clinic] was not seen as a burden on Christian pastors or the Christian community. They were not asked to take responsibility for the violence committed by their religious followers."
But, he added, "Shame on us if we expect our rights to come to us on a platter. When I look at the budgets of the mosques [in Southern California] I see nothing, or miniscule amounts, budgeted for social justice."
Suggesting that it is time for Muslims to translate their concerns about the direction of American society into action, and action specifically for the larger, common good, Syed pointed to the example of a Muslim neurologist in Pomona who had patients served by the Inland Regional Center in San Bernardino before the recent shooting took place there. The doctor set up Muslims United for San Bernardino with the goal of raising $20,000 for the victims' families.
After sending the crowd-funding appeal to mosques in the area, $215,000 was quickly raised, allowing the group to give $100,000 to help fund the burials of those who had lost their lives. Another $100,000 will be offered to the families through the United Way. The victims of the attack were mostly working class people with limited resources; half of those killed were union members.
"Muslims must plant themselves firmly in the street, supporting the poor and disadvantaged," Syed insisted.

LISTEN: How Two African-American Entrepreneurs Are Determined To Change Diets In The Black Community
On the latest episode of "The Bottom Line" podcast, Naturade's Claude Tellis and Kareem Cook share how their own families' experience with diabetes has spurred them to promote healthy eating options.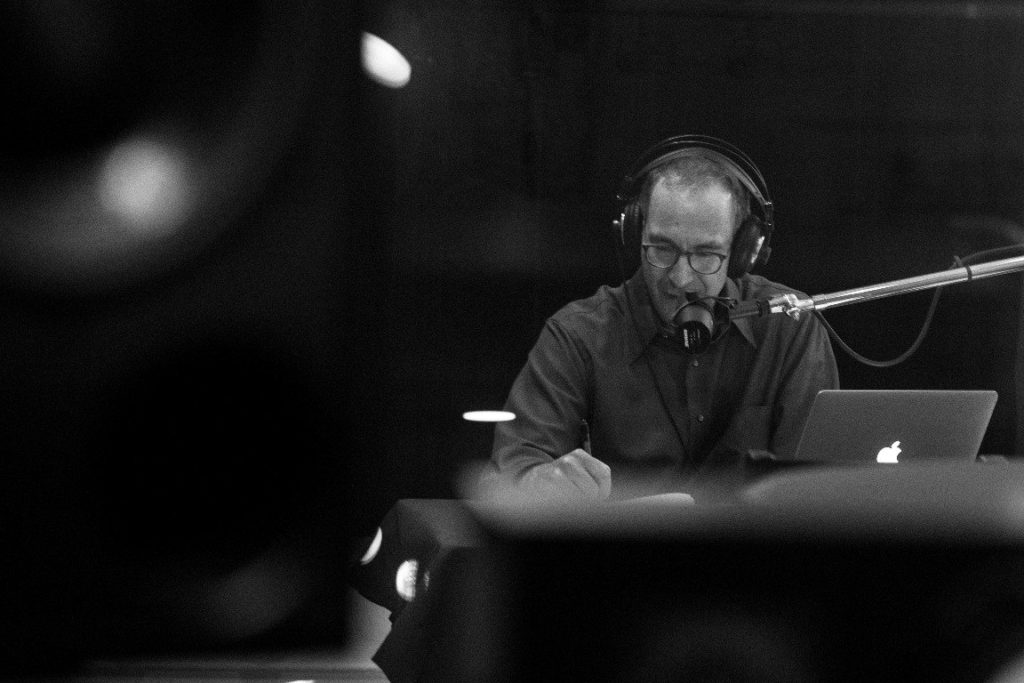 Many entrepreneurs pride themselves on solving some sort of "pain point" for their customers. But as Claude Tellis and Kareem Cook, the co-owners of health-products provider Naturade make clear, some pain points are a lot more serious than others.
"I had an uncle that went into the doctor, wasn't morbidly obese or anything, lived in Louisiana and . . . the family was faced with, 'Do we amputate both of his legs or not?'" Tellis told me on the latest episode of my podcast, The Bottom Line. "He never made it out of the hospital. He died, and he was about 55 years old."
Another uncle, says Tellis, who serves as Naturade's CEO, "was faced with losing a couple toes." Eventually, "they had to take his leg from the knee down."
In the African-American community, dealing with this grim loss of life and limb—often brought on by diabetes and peripheral arterial disease—has become disturbingly routine. "You just kind of grew up with insulin in the refrigerator," says Cook, Naturade's chief marketing officer.
And so Tellis and Cook have set out to combat this crisis by helping underserved populations—especially those in black neighborhoods—eat better. Their vehicle for sparking change is Naturade, which they acquired in 2012 for $8 million.
Although the Orange, Calif., company is nearly a century old, Tellis and Cook have revamped it completely, including introducing a new product that is now their No. 1 seller: VeganSmart, a plant-based meal replacement that is high in protein, low in sugar, and full of vitamins and minerals. Its suggested retail price is $35 for 15 servings.
"What we really wanted," says Tellis, "was something that had Whole Foods quality that could be sold to a Walmart consumer."
To achieve that vision, they've built the brand methodically. Step one, Tellis says, was making sure that vegans bought in, so that "people when they look online will see that there's an authenticity and there's a rigor" to what's being offered.
From there, they handed out VeganSmart at Wanderlust yoga festivals, aiming to attract a hip, upscale crowd. This helped advance a "premium viewpoint of the product," Tellis says.
Finally, there came the last step: bridging into urban America. To catch on there, they've adopted an influencer strategy, tapping rappers like Styles P and Da Brat and professional basketball players to promote VeganSmart. (Grant Hill, soon to be inducted into the NBA Hall of Fame, is an investor in Naturade.)
The result is a profitable company that is now selling into, among other retailers, both Whole Foods and Walmart—just as Tellis and Cook had planned it.
Not that any of this has come easy. The duo, who met as Duke University students in the early 1990s, have played in the health-food space for more than 15 years now.
Their first venture, launched in 2002, was a vending machine company called Healthy Body Products, which supplied nutritious snacks and drinks instead of junk food and soda. The business won contracts with the Los Angeles Unified School District, but it was difficult to scale. So Cook and Tellis ultimately sold the venture—but not before gaining some insight into what it takes to persuade those in the mainstream to eat right.
At one point, they brought in actor Michael Ealy (then fresh off one of the Barbershop films) to talk to the students about the importance of maintaining a good diet. "One of the biggest things we learned in our first business was how to make it cool," Tellis explains.
And, of course, if that doesn't work as a motivator, there's always a second message to fall back on. "Everyone wants to be cool," says Cook. "And no one wants to die."
You can listen to my entire interview with Tellis and Cook here, along with Bridget Huber reporting on Impact America Fund's efforts to help improve low- to moderate-income areas, and Karan Chopra laying out what small rice farmers in West Africa can teach American business leaders.
The Bottom Line is a production of Capital & Main.