The Sixties: What a Long, Strange Guilt Trip It's Been
Guilt — in the psychoanalytic tradition — is both a form of self-punishment and a key obstacle to therapeutic improvement. In The Ego and the Id, Freud wrote that the patient finds "satisfaction in the illness and refuses to give up the punishment of suffering." In a paradoxical way, obsessive guilt becomes a masochistic attempt at an unreliable cure.
The Company You Keep, starring and directed by Robert Redford, is a film awash in guilt. Redford's character, Jim Grant, an ex-radical still "hiding" in plain sight, feels guilt about his past and about the secrets he has to withhold from his daughter. A reporter, played by Shia LaBeouf, eventually feels guilty about the impact his bulldog reporting might have on the people he's writing about. A tenured radical professor feels guilty about not keeping up "the struggle," unable to inspire his students beyond a round of applause at the end of his stories. Another ex-member of the movement (played by Susan Sarandon) tells a reporter that it's the "kids that change you," the guilt of abandoning her family audible in her voice. Then there is Mimi, the hard-core hold out, who wants her former revolutionary comrades to feel guilty for easing into adulthood while U.S. imperialism still runs rampant.
In recent years there has been a kind of nostalgia for the supposedly tough, adventurous, radical critique the Weather Underground supplied a wishy-washy "white left" during the crucible of the struggle. Memoirs have been written, documentaries have been made, and a presidential candidate attended a fundraiser at the home of ex-Weathermen. Redford insists, of course, that The Company You Keep is not about the Weathermen, but simply about people who are trapped by their past, by small offenses they committed that they have to pay for — for the rest of their lives. The director made this assertion (twice) in an online discussion with New York Times reporter David Carr, during which the director was joined by LaBeouf, who pointed out that Redford had given him some books to read in preparation for the role. LaBeouf also said that he had talked to his parents who were familiar with the Weathermen, concluding, "These were the Billy the Kids of the time and my dad was rooting for them." (Proof that you can be a successful actor while still thinking from hand to mouth about politics and history.)
While the film may not be "about" the Weather Underground ("The Weathermen" took the more gender-inclusive name at some point in the 1970s), in conversations throughout the movie the characters struggle with the moral complexity of justifying political violence. In jail, Sarandon's character tells the visiting reporter that in the late 1960s there was a revolution going on: "Japan, France, Angola — and I wanted to be part of it." She adds, "If we sat at home while our country committed genocide — that was violence." She challenges the reporter about what he is willing to take a risk for, asserting that she would do it again, but "smarter, better, different." "We made mistakes but we were right," she says.
Mimi, however, remains on the run, reduced to smuggling pot into Big Sur (which struck me as rather like bringing coals to Newcastle), evading trial for her involvement in the killing of a bank security guard during a botched robbery decades earlier. When Grant finally catches up with her, she doesn't even admit mistakes: after Grant points out that during the bank robbery a father with a family was killed, she says that, in Vietnam at the time, "so many other fathers with families and with sons were getting killed," and that the US killing of innocents proceeds apace. "Everyone has given up and given in," Mimi admonishes him. Grant tells her that he has "grown up," but that they each had abandoned their "most fundamental duty": raising the child they had together.
The subdued tones and laconic dialogue of The Company You Keep add a melancholic feel to the film, as if a damp depression hangs in the atmosphere. But the film does not, and perhaps cannot, explore what and who the Weathermen were. An audience not familiar with certain events of the late 1960s and early 1970s will have no idea that the Weather Underground was an organization with a particular history, that espoused particular beliefs, and carried out particular actions. So the political exchanges between the characters have a truncated and abstract quality, having to do with "principles" set against "growing up" and accepting adult responsibilities. Without knowing the actual history of the organization, it becomes easy for someone with good progressive instincts to nod knowingly when Sarandon's character concludes that we were "right," despite the "mistakes." Her statement is somewhat like the bumper sticker that asserts, "War is not the Answer" when it would be helpful to first know the question. What were the Weathermen specifically "right" about?
It's unclear what books Redford gave Labeouf, but, given his comment about Billy the Kid, they are not likely to have been any of the following: Todd Gitlin's The Sixties: Years of Hope, Days of Rage; James Miller's Democracy Is in the Streets: From Port Huron to the Siege of Chicago; or Maurice Isserman and Michael Kazin's America Divided: The Civil War of the 1960s. All of these give an account of the history, politics, and devastating impact of the Weathermen and Weather Underground on the broader fortunes of the left in the United States, with Gitlin's being the most up-close and damning — he was president of the Students for a Democratic Society in 1963 and 1964.
And if you want a wonderful example of the "thinking" of the Weathermen circa 1969, take a look at the borderline psychotic political ranting of their 16,000-word "manifesto," a document that gives intellectual incoherence a bad name.
The Weathermen operated, as Gitlin sees it, according to a dangerous syllogism: "The revolution had to be; there was no one to make it; therefore it had to be forced." They were "the foam on a sea of rage," Gitlin writes. Put another way, they were, as movement activist and 1960s leader Tom Hayden observed, the New Left's "Id."
"The revolutionary child," Gitlin writes, "had metamorphosed into its own harsh parent, out to "smash" the retrograde, hesitant self. " The sentiment is entirely in keeping with Freud's idea of how the superego becomes the "vehicle of tradition, of all the time-resistant valuations that have thus propagated themselves across generations" — and with the notion that the superego was an agent of both life and death, preserving cultural values but attacking the individual at the same time. In the last communiqué the Weathermen wrote they framed their argument in characteristically self-loathing terms, attacking themselves as they struck out at the world: "Smashing the pig means smashing the pig inside ourselves, destroying our own honkiness."
Movies, like psychoanalysis and religion, can be ways of transforming pain into meaning. In The Company You Keep, the demands of culture and a "higher responsibility" are counter-posed to the purity of "principle." But the demonic and destructive political energy of the Weathermen could not be contained within a film that ultimately conflates the "excesses" of the Weathermen with the broader history of the civil rights and antiwar movements of the late 1960s. At the end of the movie, Redford's character becomes the nurturing parent to his own child that he couldn't be to himself. The guilt that he carried with him like a heavy bag is partly assuaged by caring for his daughter.
As the radical Weathermen would have had it: "How bourgeois."
(Kelly Candaele is a journalist, filmmaker and former union organizer. His post first appeared on Los Angeles Review of Books. Republished with author's permission.)
Filmmaker Adam McKay Talks About Dick Cheney and the Imperial Presidency
"Our democracy at its root is about the throne," says the creator of Vice. "But what Cheney tried to do was bring the power back to one person on that throne."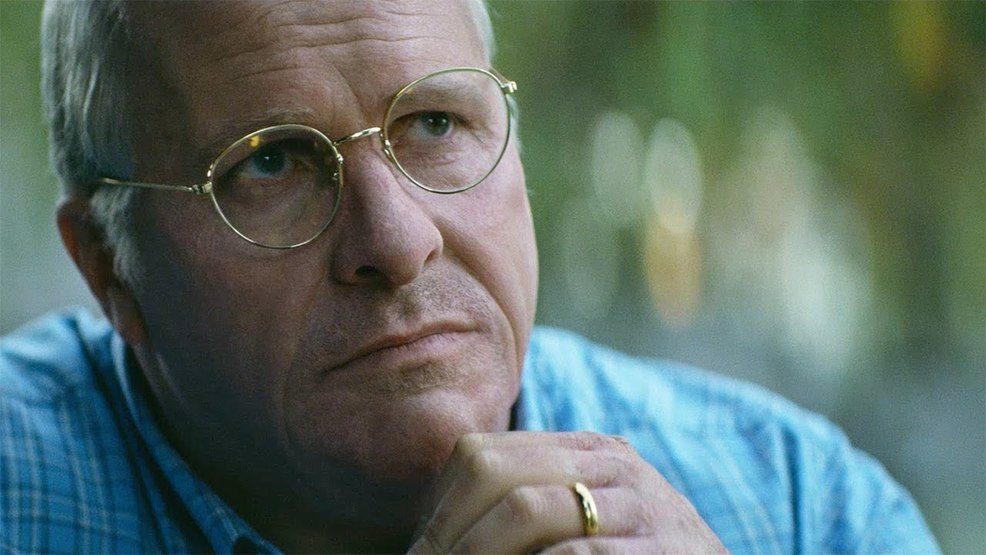 Vice President Dick Cheney quickly faded into the background after leaving the Bush White House in 2009. But while many may not remember the ins and outs of Cheney's record, the recent film Vice argues that he was one of the most powerful and influential architects of the current world, and that Cheney intensified the emergencies facing America today.
Capital & Main reporter David Sirota spoke with Vice screenwriter and director Adam McKay, who had taken on the project after winning an Academy Award for screenwriting on his previous movie, The Big Short.
Vice has been nominated for eight Oscars, including Best Picture — but has also generated its share of controversy. McKay discusses some of the criticism of the film here, along with the twists and turns of the life of Cheney, who rose to become arguably the most potent vice president in American history. The following interview excerpt has been edited for concision and clarity.
---
David Sirota: Do you believe that we are today living in the world that Dick Cheney created?
Adam McKay: Without a doubt, yeah. Trump is a force of charisma, but not in a good way. He's perfect for the 24-hour news cycle — no one knows how to dominate it better than him.
But the actual structural changes that happen to our government, to regulations, to the way we view democracy, to the way the American people interact with government … those changes happened under the hand [of] a grand master of bureaucratic knowledge, Dick Cheney. You look at the Middle East. You look into visions that were widened. I'd definitely go to that period and I say at the center of it, expanding executive power, was Dick Cheney.
There's a scene in the movie where a young Cheney is depicted as not all that partisan — it almost made it seem like him choosing a job with a Democratic or Republican lawmaker was completely random. Is that true to life?
It's not that far off. Cheney's dad was an FDR Democrat. [Dick Cheney] had no interest in politics at all through high school…The first time he really started getting any taste for feet-on-the-floor politics was when he was getting [his] master's up in the University of Wisconsin. He did intern for a Republican, handed out buttons and stuff. We interviewed some people from his early days. He was not an ideologically driven guy.
What he knew was that when he went to D.C. he needed a rocket ship. He needed to get something going. Lynne wasn't entirely happy about him taking this fellowship. She wanted him to get a Ph.D. and become a professor. That was what she always pictured that they would do. So he had to get something going quick when he got to D.C. because he wasn't making any money. And if you wanna get something going quick in the late '60s in Washington, D.C., Donald Rumsfeld was your guy.
What do you think radicalized Dick Cheney and made him such an ideologue?
The first radicalization was just the environment he kind of came of age in, which was the Nixon White House and the Ford White House, which were all about executive power — the imperial presidency. And then his conversation about the unitary executive theory with a young [Antonin] Scalia, who was a lawyer in the Justice Department.
Everything that I found with Cheney goes back to the unitary executive theory. You look at his minority opinion that he wrote on the Iran-Contra affair with David Addington. They actually have several lines in it where they say the president has monarchical-like powers.
The radicalization of Cheney, to me, is two steps. Number one is the political environment he grew up in, [and then] introduction to the unitary executive — [which] was weaponized by 9/11. Especially when he said, "Give me all the unfiltered intelligence." A lot of Washington insiders said, "Anyone who would do that — [it] would drive them crazy." One guy described it as like "listening to Led Zeppelin full volume, 24 hours a day."
So I think he was already an extreme right-winger who then came into collision course with this very traumatic event, 9/11.
Your movie depicts Cheney as motivated by the acquisition of power — but do you believe he had specific policy goals beyond that?
As far as policy goals go, war is the key to being able to use these sorts of unparalleled powers. Some legal scholars would call [these] insane powers. So I always felt like Cheney was putting together these pieces of power to expand his own power … which I do believe made him a power addict … His wife's desire for power, and by extension, America's desire for power, which did fit neatly with the neocons.
But I also think invading Iraq did two things. It activated the unitary executive theory — [if] writings from the DOJ [Department of Justice] that came about at that time were filled with references to the unitary executive theory.
And yes, the oil too, was a part of it. Cheney also is an oil guy. He grew up in an oil state, Wyoming That was his whole life. All his friends are oil guys. I always look at Cheney as a right-hand man, and I think that he serves power: Sometimes that power is oil barons, other times that power is a presidency — the notion of a powerful presidency.
So I think Iraq was sort of a mishmash of ideas. I think it was unitary executive and I think it was definitely oil, and I think it was most of all expansion of executive power and a show of force to the world.
What are the most significant and lasting parts of Cheney's legacy?
I would just say in general, those eight years of Bush and Cheney were so dispiriting that they made a lot of people kind of give up on government. And the fact that we can't fix something that really can be improved pretty easily and pretty quickly, like the opioid epidemic or like gun safety laws. Those are things that 30, 40 years ago we would've had bills passed on the issue. We would've seen fewer deaths within a year, within two years. Even the assault weapon ban, you saw deaths go down after that…
Then, obviously, the Middle East is just a wreck. Our friend, Adam Davidson, had a friend of his, a journalist, go to Iraq recently and come back and just say, "It's awful. It's completely undone." And obviously, with what happened in Syria, ISIS, all that kind of stuff. Those are the clear, kind of bad effects of Cheney and I would say the rise of this particular form of the Republican Party.
Much of your film resurrects events that have been forgotten in the American psyche, because we have this tendency to venerate leaders the moment they leave office. It's as if presidents and their administrations suddenly get immunity from retrospective scrutiny. Why do you think that is?
I feel a lot of this goes back to the pardoning of Nixon. That's a bad, bad thing. I think he should've done some time. I think it's important to not imbue these leaders with king-like mystical properties. Do you remember Jerry Lewis saying, "We should never criticize the president"?
I think we just like the idea of powerful people. We like the idea of a king. We like the idea of these celebrities that get treated like kings. Why did the Bushes keep getting elected to office? Why did the Kennedys keep getting elected to office after several of them did pretty terrible things? We just like that idea. We like the idea that some people's blood is more special than ours. I don't know why. It's really deranged…
Our democracy at its root is about the throne. What they tried to do with the Constitution, the original people that wrote it, was break up the power so you don't have one crazy guy sitting in the throne. But what Cheney tried to do was bring the power back to one person on that throne…
I guess my answer is democracy is still really new, and clearly it's not going well right now. And I think we're going to have to have a whole moment where we look at it and fix a bunch of stuff because parts of it aren't working too well.
Many people say Donald Trump's administration is the worst in American history. After doing a movie on Cheney and the Bush administration, do you agree?
Everyone wants things to be ranked and compared to each other. The real answer is that there is a safe that was filled with diamonds that represent our democracy and checks and balances. They couldn't get a goon like Donald Trump to go in and crack the safe because he doesn't even read books. Like he's not an educated guy.
So they had to go get an expert like Dick Cheney to go in there. Dick Cheney went in, he cracked the safe, he took all the jewels out of the safe, he exited the store, he left the front door wide open. Then after an hour some stray dogs wandered into the store and started crapping all over the place and peeing everywhere. And then when the owner went in, one of the dogs bit him and he said, "These dogs are the worst."
That, to me, is Cheney versus Trump. Yeah. Cheney cracked the safe, Trump is the strange bizarre dude who wandered in (and) took a crap in the store…The police arrest the street guy because look, he took a crap. He's in the store. Meanwhile, Cheney is across town giving W. Bush one diamond while he takes the other 99 and W. Bush is delighted with the one diamond.
---