The Science of Desert Water
A California company wants to pump water from an ancient aquifer in the Mojave desert. Experts warn that draining the aquifer would irreversibly harm the desert's fragile ecosystem, and at least one politician is listening.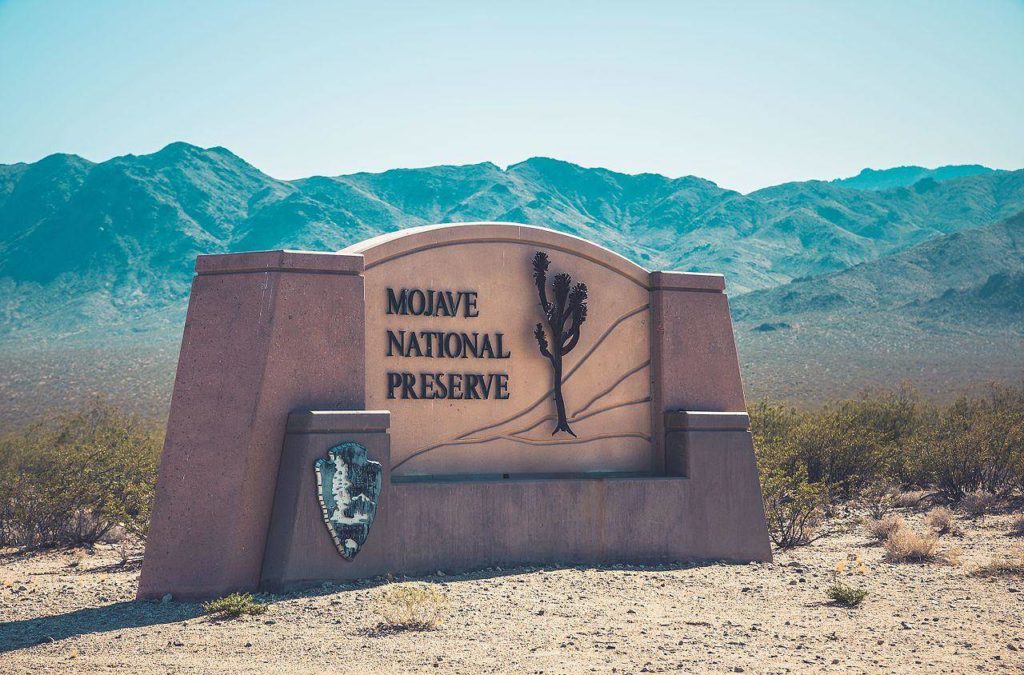 The Joshua tree is one of dozens of plant species that only grow in the Mojave desert. (Photo: Christopher Michel)
To explain why she authored a bill to protect water in the Mojave Desert, Assemblywoman Laura Friedman goes back to her childhood. Growing up in Plantation, Florida, on the edge of the Everglades, the 50-year-old Glendale Democrat had a "front-row seat" to the destruction of the swamps, sloughs, and mangrove forests that spread across most of South Florida.
"I saw the devastation that was wrought from not caring about that resource," Friedman says. South Florida's water is less protected now, and its coastline is more vulnerable to the sea-level rise that accompanies the changing climate. "I watched the economic and environmental toll it took," Friedman says. "I don't want to see the same thing happen to my home in California."
The Mojave is Friedman's parallel to the Everglades. Both places host species unique to the planet. Both in their undisturbed states are carbon sinks that could help the planet recover from climate havoc. And both, in their day, have been regarded as wastelands. In the 19th Century, white settlers believed the noblest thing they could do with the Everglades was to drain it dry. In the 20th Century, the highest and best use of the Mojave was believed to be testing nuclear bombs.
The nuclear tests have long since ended, but the Mojave has also been diminished by sprawl, along with garbage dumping, mining, and renewable energy development projects that occupy several square miles each. Now it again faces another potential threat: The Cadiz Valley Water Conservation, Recovery and Storage Project, which would extract 50,000 acre feet of water a year  from an ancient aquifer and send it to the Colorado River Aqueduct. An acre foot is the amount of water needed to cover an acre to a depth of one foot. U.S. Geological Survey scientists in 2000 determined that the project, which has been designed to serve the needs of 400,000 people in Southern California, would pull out more groundwater every year than natural forces could replenish in 10 years.
But an environmental impact report, commissioned by the Santa Margarita Water District, a potential Cadiz customer, claimed the pumping would have little impact on groundwater supplies. Friedman's proposed legislation, Assembly Bill 1000, would require that the discrepancy between the two reports be settled before the Cadiz project can move ahead.
Friedman says she did not set out to "target Cadiz" but "to recognize that this was a fragile area with a large aquifer under it." The newly designated (and now threatened) Mojave Trails National Monument sits atop the aquifer Cadiz would draw from, and new research is being conducted to establish whether the monument's protected seeps and springs depend on the water below. "We want to make sure that any water project in this area doesn't hurt the ecosystem around it," Friedman says. That goes for any water project near national parks, monuments and wilderness areas in the desert, she says. "It's not a 'stop-Cadiz-from-doing-anything' bill. It's just to make sure we have safeguards."
Desert environmentalists have embraced Friedman's bill, saying it provides necessary protection to an undervalued ecosystem that's always under threat. "It establishes a process where the state can take a fresh look at the science and determine whether it's accurate or not," says David Lamfrom, director of the California Desert program for the National Parks Conservation Association.
That science is especially important, he says, now that Cadiz has resurfaced with new support from the Trump administration. In March, the Bureau of Land Management reversed two key 2015 rulings that would have stopped Cadiz from routing its pipeline to the Colorado River Aqueduct over public land. And on July 24th David Bernhardt, a former lobbyist affiliated with the same law firm where Cadiz CEO Scott Slater serves on the executive committee, was confirmed as Deputy Interior Secretary. That firm, Brownstein Hyatt Farber Schreck, currently owns 200,000 shares of stock in Cadiz, and stands to earn 200,000 more once buyers have signed on and construction begins.
The Cadiz project has also been named to the administration's list of 50 national security infrastructure priorities, where it occupies spot 15. "Which is insane," Friedman says. "There's nobody at all in California thinking about the Cadiz water project as any kind of priority when we've got major bridges that need work, when we have a train system that's substandard compared with the rest of the world, when we have airport terminals that are 50, 60 years old. That Cadiz would make it to that list shows you how screwed up our federal priorities are right now."
AB 1000 is expected to face a floor vote sometime after the August recess. "It's going to be a rough road," Lamfrom admits, not least because Slater and his allies have an established track record of successfully wooing politicians. "But we have the advantage of this being a Trump project," he says. "The legislature has the opportunity to use this as a demonstration of how to fight back."
---
This story has been updated to reflect that the Santa Margarita Water District, not CH2M Hill, was responsible for the environmental impact report.
Homepage photo by Tony Webster.

Did Disneyland Try to Sink a Bill Protecting Workers from Lead Poisoning? 
Why would Disneyland, which hosts thousands of kids every day, be part of an effort to defeat a bill that simply requires reporting of blood-lead levels high enough to produce heart disease and serious brain disorders?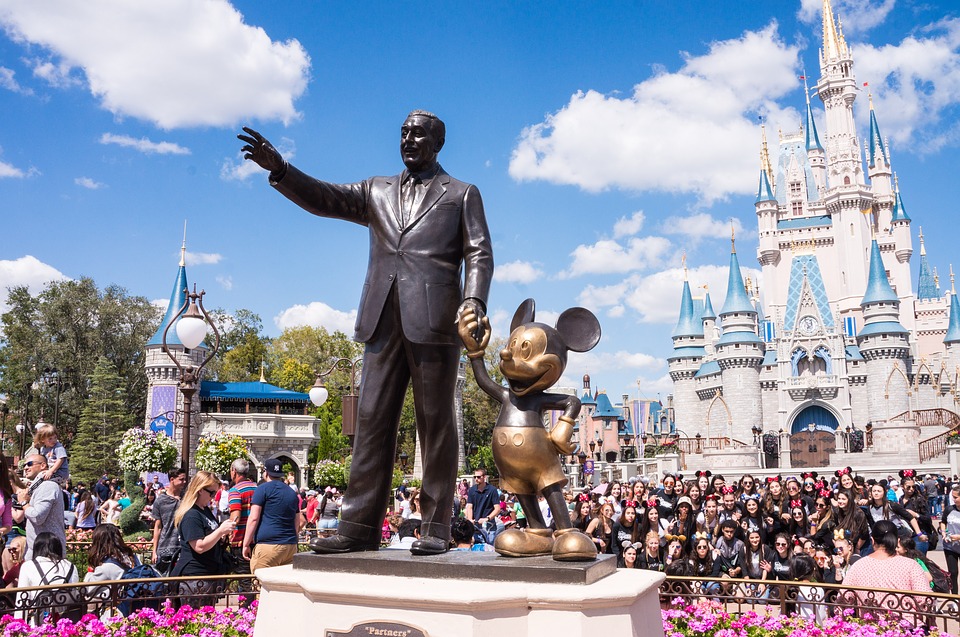 When Assemblyperson Ash Kalra (D-San Jose) learned about Capital & Main and USC's Center for Health Journalism investigation into how hundreds of workers at the former Exide Battery Recycling Plant near downtown Los Angeles became victims of lead poisoning, he created a modest bill to try and ensure it wouldn't happen again.
Among our report's revelations was the fact that the California Department of Public Health was aware of thousands of troubling blood tests revealing high levels of lead, but failed to tell the Division of Occupational Safety and Health (Cal/OSHA) about the problem.
Kalra's bill, Assembly Bill 2963, requires that the Department of Health inform Cal/OSHA when workers have seriously elevated blood levels and Cal/OSHA performs inspections.
The bill has had clear sailing until now, easily passing in the Assembly Labor Committee in March and winning unanimous approval from Democrats on the Appropriations Committee last week. But as the worker-protection measure headed to a crucial floor vote this week, a coalition of industry groups, one of which includes the iconic Disneyland Resort, worked the halls of the Capitol to kill the bill. The lobbying effort nearly prevailed: AB 2963 passed by a single vote Wednesday evening and now faces what is certain to be a battle in the California state Senate.
So why would Disneyland, which hosts thousands of kids every day, be part of an effort to defeat a bill that simply requires reporting of blood-lead levels high enough to produce heart disease and serious brain disorders? A May 29 letter endorsed by 15 industry groups, including the Battery Council International, the California Chamber of Commerce and the California Hotel and Lodging Association (which includes a Disneyland Resort vice president on its board) argues that California's current system to protect employees, depending largely on voluntary compliance, is working just fine.
The letter states: "Perversely, AB 2963 would transform this existing well-functioning public health program into an enforcement program that creates an allegation of a serious violation where none exists in Cal/OSHA law and the workplace may not even be the source of exposure."
The bill will be costly, the opposition letter also says, with an estimated price tag of $267,000 to implement and requiring Cal/OSHA to hire one or two additional inspectors.
"That's a small price to pay" said Bill Allayaud, California Director of Government Affairs for the Environmental Working Group, which is trying to keep moderate Democrats from being swayed by the industry lobby.
"The California Chamber of Commerce and their allies are misrepresenting what the bill does and convincing industries like the hotel industry to lend their name to the fight, even though this bill would have zero impact on hotels," Allayaud said. "The law focuses on workplaces where lead is in heavy use, like firing ranges and battery recycling facilities where workers are actually being impacted by a dangerous neurotoxin.  Besides, I can't imagine [that] parents who visit a resort like Disneyland would want their kids anywhere near lead if found at the levels that would have employees testing at the alarm bell level. Who wouldn't want an OSHA inspection in that case?"
Suzi Brown, vice president of communications at Disneyland Resorts, said that the "California Lodging Association is just one organization that we are involved with. As you can imagine we are involved with many trade organizations." Brown said that Disney vice president Elliot Mills, who sits on the association's board, was not present for the vote to oppose AB 2963. "To somehow link Disney to this in a specific way is not accurate," she added. "And to somehow position this that we are not concerned about worker safety is flawed as well."
At the March California State Assembly Labor and Employment Committee hearing, Kalra introduced his bill by reading a letter from former Exide lead smelter Alvin Richardson (who struggles with lead poisoning symptoms we documented in our investigation) and his wife, LaShawn. "We read a recent investigative story, and it was very hurtful to learn that Cal/OSHA excused the high lead levels that Alvin and the other Exide workers were constantly exposed to," the letter said. "People shouldn't be treated like they are disposable. That's not what America or California is supposed to be about."
Assemblymember Reggie Jones-Sawyer (D-Los Angeles) was moved to vote yes. "My district's right next to the Exide plant, and it's had an impact on my community and my residents," he said. "And if this is something that could have prevented what happened at Exide, we should have been doing this a while ago."
AB 2963 needed Jones-Sawyer's vote again on Wednesday to barely pass it out of the Assembly. Whether the bill makes it to Governor Jerry Brown's desk is dependent on how well the arguments of the California Chamber of Commerce and other industry voices opposing the bill go over in the Senate.
---
Copyright Capital & Main