The Science of Desert Water
A California company wants to pump water from an ancient aquifer in the Mojave desert. Experts warn that draining the aquifer would irreversibly harm the desert's fragile ecosystem, and at least one politician is listening.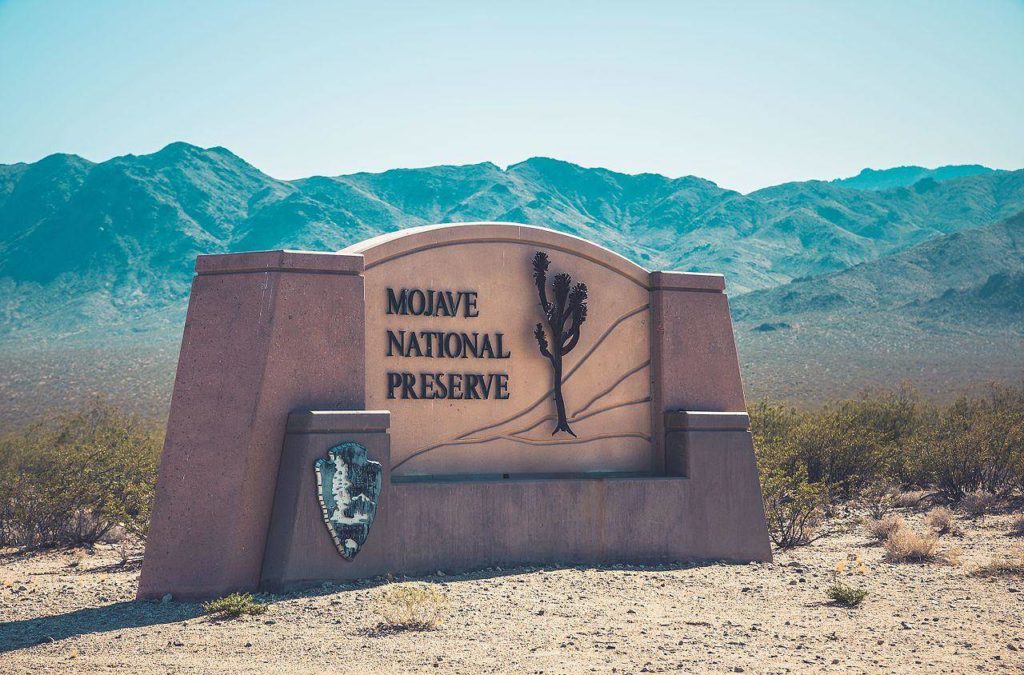 The Joshua tree is one of dozens of plant species that only grow in the Mojave desert. (Photo: Christopher Michel)
To explain why she authored a bill to protect water in the Mojave Desert, Assemblywoman Laura Friedman goes back to her childhood. Growing up in Plantation, Florida, on the edge of the Everglades, the 50-year-old Glendale Democrat had a "front-row seat" to the destruction of the swamps, sloughs, and mangrove forests that spread across most of South Florida.
"I saw the devastation that was wrought from not caring about that resource," Friedman says. South Florida's water is less protected now, and its coastline is more vulnerable to the sea-level rise that accompanies the changing climate. "I watched the economic and environmental toll it took," Friedman says. "I don't want to see the same thing happen to my home in California."
The Mojave is Friedman's parallel to the Everglades. Both places host species unique to the planet. Both in their undisturbed states are carbon sinks that could help the planet recover from climate havoc. And both, in their day, have been regarded as wastelands. In the 19th Century, white settlers believed the noblest thing they could do with the Everglades was to drain it dry. In the 20th Century, the highest and best use of the Mojave was believed to be testing nuclear bombs.
The nuclear tests have long since ended, but the Mojave has also been diminished by sprawl, along with garbage dumping, mining, and renewable energy development projects that occupy several square miles each. Now it again faces another potential threat: The Cadiz Valley Water Conservation, Recovery and Storage Project, which would extract 50,000 acre feet of water a year  from an ancient aquifer and send it to the Colorado River Aqueduct. An acre foot is the amount of water needed to cover an acre to a depth of one foot. U.S. Geological Survey scientists in 2000 determined that the project, which has been designed to serve the needs of 400,000 people in Southern California, would pull out more groundwater every year than natural forces could replenish in 10 years.
But an environmental impact report, commissioned by the Santa Margarita Water District, a potential Cadiz customer, claimed the pumping would have little impact on groundwater supplies. Friedman's proposed legislation, Assembly Bill 1000, would require that the discrepancy between the two reports be settled before the Cadiz project can move ahead.
Friedman says she did not set out to "target Cadiz" but "to recognize that this was a fragile area with a large aquifer under it." The newly designated (and now threatened) Mojave Trails National Monument sits atop the aquifer Cadiz would draw from, and new research is being conducted to establish whether the monument's protected seeps and springs depend on the water below. "We want to make sure that any water project in this area doesn't hurt the ecosystem around it," Friedman says. That goes for any water project near national parks, monuments and wilderness areas in the desert, she says. "It's not a 'stop-Cadiz-from-doing-anything' bill. It's just to make sure we have safeguards."
Desert environmentalists have embraced Friedman's bill, saying it provides necessary protection to an undervalued ecosystem that's always under threat. "It establishes a process where the state can take a fresh look at the science and determine whether it's accurate or not," says David Lamfrom, director of the California Desert program for the National Parks Conservation Association.
That science is especially important, he says, now that Cadiz has resurfaced with new support from the Trump administration. In March, the Bureau of Land Management reversed two key 2015 rulings that would have stopped Cadiz from routing its pipeline to the Colorado River Aqueduct over public land. And on July 24th David Bernhardt, a former lobbyist affiliated with the same law firm where Cadiz CEO Scott Slater serves on the executive committee, was confirmed as Deputy Interior Secretary. That firm, Brownstein Hyatt Farber Schreck, currently owns 200,000 shares of stock in Cadiz, and stands to earn 200,000 more once buyers have signed on and construction begins.
The Cadiz project has also been named to the administration's list of 50 national security infrastructure priorities, where it occupies spot 15. "Which is insane," Friedman says. "There's nobody at all in California thinking about the Cadiz water project as any kind of priority when we've got major bridges that need work, when we have a train system that's substandard compared with the rest of the world, when we have airport terminals that are 50, 60 years old. That Cadiz would make it to that list shows you how screwed up our federal priorities are right now."
AB 1000 is expected to face a floor vote sometime after the August recess. "It's going to be a rough road," Lamfrom admits, not least because Slater and his allies have an established track record of successfully wooing politicians. "But we have the advantage of this being a Trump project," he says. "The legislature has the opportunity to use this as a demonstration of how to fight back."
---
This story has been updated to reflect that the Santa Margarita Water District, not CH2M Hill, was responsible for the environmental impact report.
Homepage photo by Tony Webster.
Green New Deal Targets Link Between Trade Policy and Climate Change
Rep. Alexandria Ocasio-Cortez's resolution spotlights stealth connections between free trade deals, offshoring and carbon emissions.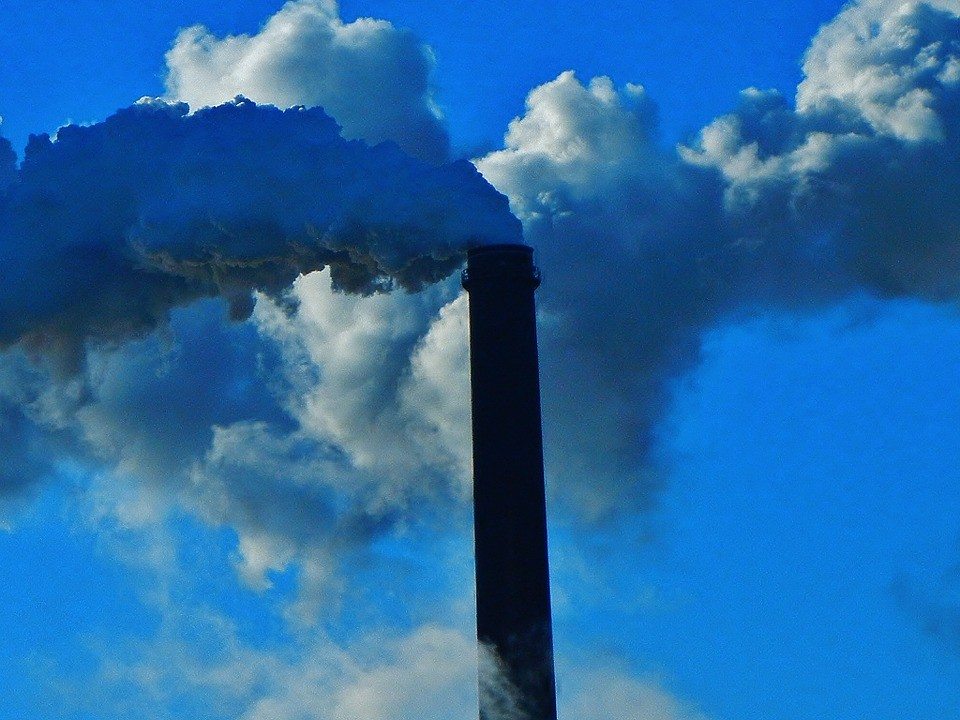 Congressional Democrats on Thursday unveiled landmark Green New Deal legislation outlining proposals to combat climate change — and the measure does not stop at the American border. The resolution calls for new trade laws to halt America's continued export of carbon pollution to countries across the globe.
The link between trade policy and climate change may seem far-fetched, but it is illustrated by the relationship between emissions in different countries. For example: In recent years the United States and Europe had been reducing their own greenhouse gas emissions. That seeming progress has been offset in developing countries such as China, which has seen a significant spike in emissions to the point where it now produces more greenhouse gases than the United States and the European Union combined.
On the surface, these trends might appear to show wealthy nations' proactively decarbonizing their economies, and developing nations failing to do the same. However, China's emissions are not happening in a vacuum: Research suggests they are being fueled by the United States through the trade policies that the Green New Deal resolution targets.
Over the last few decades, under major free trade agreements, corporations have been shifting manufacturing facilities from the United States to developing-world nations like China, where labor and environmental laws are weaker. That shift has not only eliminated millions of American manufacturing jobs, it has also moved carbon emissions to those countries.
The result: The United States and EU had been domestically producing less greenhouse gas emissions, but the picture looks much more grim when considering "consumption-based" emissions — that is, emissions associated with the production of imported goods purchased by a nation's consumers.
"What appears [at first sight] to be the result of structural change in the economy is in reality just a relocation of carbon-intensive production to other regions—or carbon leakage," wrote Dutch researchers in a 2016 report for the Institute for New Economic Thinking (INET).
* * *
Data compiled by researchers at Oxford and the University of Edinburgh show that when consumption-based emissions are considered, the United States and the EU have been fueling carbon emissions through their import-dependent economies.
"If we switched to a consumption-based reporting system," wrote these researchers, "the annual CO2 emissions of many European economies would increase by more than 30 percent and the USA's emissions would increase by seven percent."
While not fully fleshed out, the Green New Deal resolution appears to recognize the link between trade and climate change. The measure, which is sponsored by Rep. Alexandria Ocasio-Cortez (D-NY) and Sen. Ed Markey (MA), calls for "enacting and enforcing trade rules, procurement standards, and border adjustments with strong labor and environmental protections to stop the transfer of jobs and pollution overseas; and to grow domestic manufacturing in the United States."
That demand challenges the existing template of American trade pacts: Up until now, those deals have not included provisions designed to reduce carbon emissions. Indeed, watchdog groups have noted that the term "climate change" was not mentioned in the draft of the proposed Trans Pacific Partnership — a deal that environmentalists said would accelerate greenhouse gas emissions.
The Green New Deal — which is only a non-binding resolution and would not create new programs — asks for a change in that trade model. The idea is to include environmental provisions in trade pacts and to use trade policies to encourage manufacturing facilities to return to the United States, where they would be subjected to more stringent emissions rules as they produce goods for Americans.
That demand is supported by the findings of the INET report, which noted that because of the globalized economy, domestic emissions reductions alone will not be enough to ward off catastrophic climate change.
"It is no great achievement to reduce domestic per capita carbon emissions by outsourcing carbon-intensive activities to other countries and by being a net importer of [greenhouse gases]," they wrote.
---
Copyright Capital & Main