The Science of Desert Water
A California company wants to pump water from an ancient aquifer in the Mojave desert. Experts warn that draining the aquifer would irreversibly harm the desert's fragile ecosystem, and at least one politician is listening.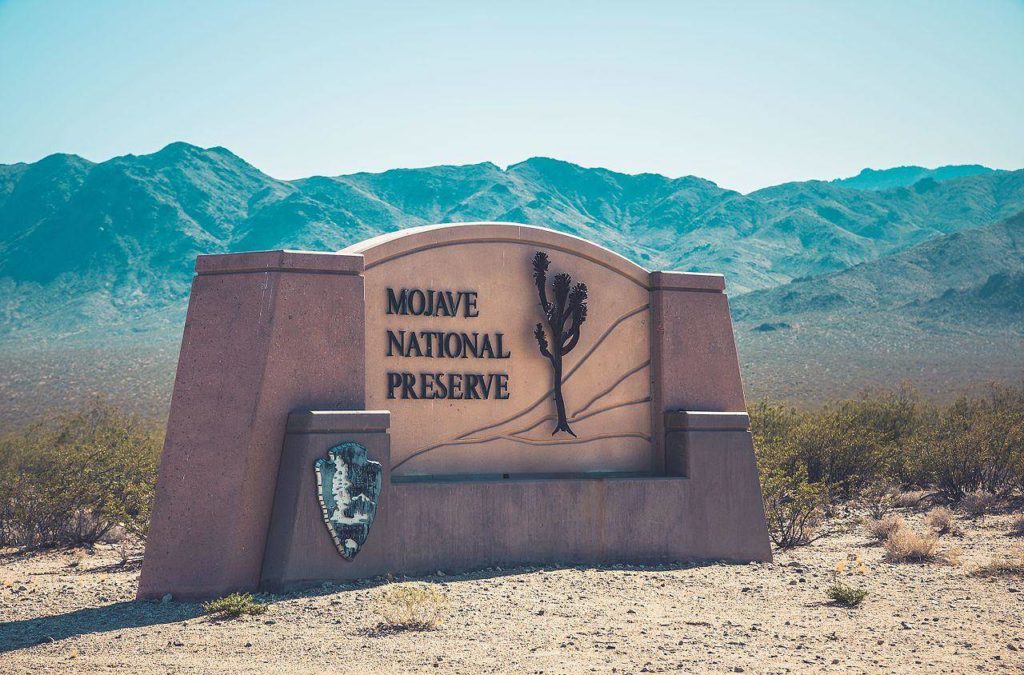 The Joshua tree is one of dozens of plant species that only grow in the Mojave desert. (Photo: Christopher Michel)
To explain why she authored a bill to protect water in the Mojave Desert, Assemblywoman Laura Friedman goes back to her childhood. Growing up in Plantation, Florida, on the edge of the Everglades, the 50-year-old Glendale Democrat had a "front-row seat" to the destruction of the swamps, sloughs, and mangrove forests that spread across most of South Florida.
"I saw the devastation that was wrought from not caring about that resource," Friedman says. South Florida's water is less protected now, and its coastline is more vulnerable to the sea-level rise that accompanies the changing climate. "I watched the economic and environmental toll it took," Friedman says. "I don't want to see the same thing happen to my home in California."
The Mojave is Friedman's parallel to the Everglades. Both places host species unique to the planet. Both in their undisturbed states are carbon sinks that could help the planet recover from climate havoc. And both, in their day, have been regarded as wastelands. In the 19th Century, white settlers believed the noblest thing they could do with the Everglades was to drain it dry. In the 20th Century, the highest and best use of the Mojave was believed to be testing nuclear bombs.
The nuclear tests have long since ended, but the Mojave has also been diminished by sprawl, along with garbage dumping, mining, and renewable energy development projects that occupy several square miles each. Now it again faces another potential threat: The Cadiz Valley Water Conservation, Recovery and Storage Project, which would extract 50,000 acre feet of water a year  from an ancient aquifer and send it to the Colorado River Aqueduct. An acre foot is the amount of water needed to cover an acre to a depth of one foot. U.S. Geological Survey scientists in 2000 determined that the project, which has been designed to serve the needs of 400,000 people in Southern California, would pull out more groundwater every year than natural forces could replenish in 10 years.
But an environmental impact report, commissioned by the Santa Margarita Water District, a potential Cadiz customer, claimed the pumping would have little impact on groundwater supplies. Friedman's proposed legislation, Assembly Bill 1000, would require that the discrepancy between the two reports be settled before the Cadiz project can move ahead.
Friedman says she did not set out to "target Cadiz" but "to recognize that this was a fragile area with a large aquifer under it." The newly designated (and now threatened) Mojave Trails National Monument sits atop the aquifer Cadiz would draw from, and new research is being conducted to establish whether the monument's protected seeps and springs depend on the water below. "We want to make sure that any water project in this area doesn't hurt the ecosystem around it," Friedman says. That goes for any water project near national parks, monuments and wilderness areas in the desert, she says. "It's not a 'stop-Cadiz-from-doing-anything' bill. It's just to make sure we have safeguards."
Desert environmentalists have embraced Friedman's bill, saying it provides necessary protection to an undervalued ecosystem that's always under threat. "It establishes a process where the state can take a fresh look at the science and determine whether it's accurate or not," says David Lamfrom, director of the California Desert program for the National Parks Conservation Association.
That science is especially important, he says, now that Cadiz has resurfaced with new support from the Trump administration. In March, the Bureau of Land Management reversed two key 2015 rulings that would have stopped Cadiz from routing its pipeline to the Colorado River Aqueduct over public land. And on July 24th David Bernhardt, a former lobbyist affiliated with the same law firm where Cadiz CEO Scott Slater serves on the executive committee, was confirmed as Deputy Interior Secretary. That firm, Brownstein Hyatt Farber Schreck, currently owns 200,000 shares of stock in Cadiz, and stands to earn 200,000 more once buyers have signed on and construction begins.
The Cadiz project has also been named to the administration's list of 50 national security infrastructure priorities, where it occupies spot 15. "Which is insane," Friedman says. "There's nobody at all in California thinking about the Cadiz water project as any kind of priority when we've got major bridges that need work, when we have a train system that's substandard compared with the rest of the world, when we have airport terminals that are 50, 60 years old. That Cadiz would make it to that list shows you how screwed up our federal priorities are right now."
AB 1000 is expected to face a floor vote sometime after the August recess. "It's going to be a rough road," Lamfrom admits, not least because Slater and his allies have an established track record of successfully wooing politicians. "But we have the advantage of this being a Trump project," he says. "The legislature has the opportunity to use this as a demonstration of how to fight back."
---
This story has been updated to reflect that the Santa Margarita Water District, not CH2M Hill, was responsible for the environmental impact report.
Homepage photo by Tony Webster.
Former EPA Official Finds Hope in the Middle of the Climate Crisis
"Those of us who've been working on environmental justice and climate justice," says Mustafa Ali, "understand we're talking about housing, transportation, the environment, public health and jobs."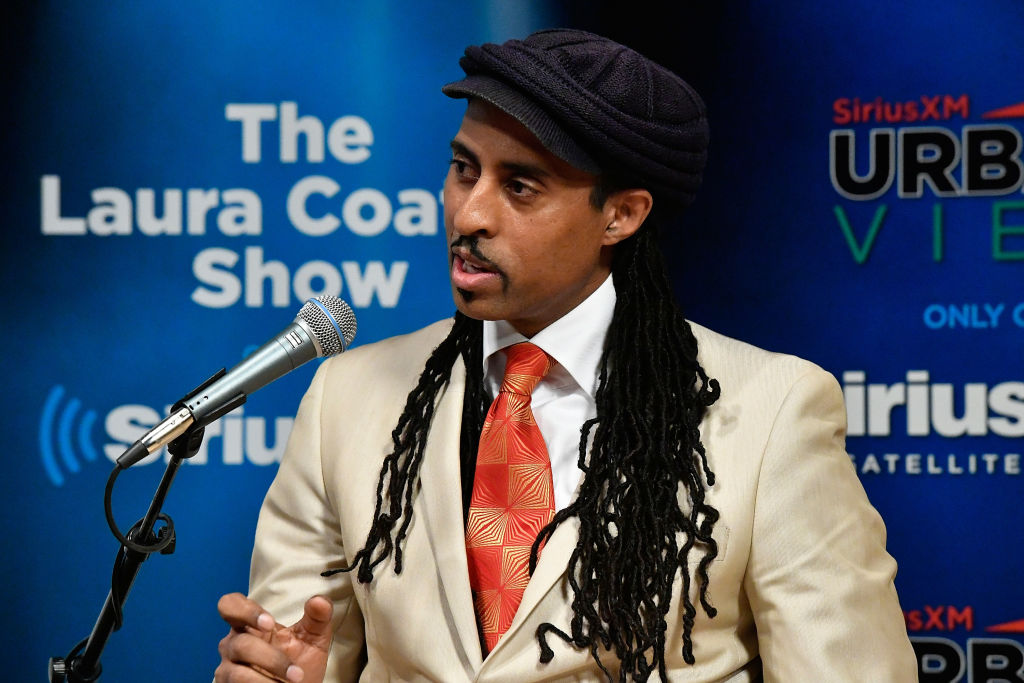 ---
"Because the current administration is so anti-science, so anti-environment, so anti-climate, people who weren't paying attention before are paying attention now."
---
Until he resigned last year, Mustafa Santiago Ali served as the Senior Advisor for Environmental Justice and Community Revitalization at the U.S. Environmental Protection Agency, where he'd worked since 1992. Under the direction of the agency's first administrator of the Office of Environmental Equity, Dr. Clarice Gaylord, Ali helped begin the EPA's effort to recognize and address the disproportionate impacts of pollution on communities situated closest to industrial polluters, communities where people — often people of color — live in poverty. He worked with the Clinton administration on Executive Order 12898, which established a federal program to address environmental justice in communities of color and low-income communities, and in 2007, he went to Capitol Hill to work as a Brookings Institution Congressional Fellow with Rep. John Conyers. He returned to the agency the next year, and stayed until the Trump administration proposed cutting nearly $2 billion from the EPA's already meager $8.2 billion budget, and a leaked memo revealed plans to eliminate the Office of Environmental Justice that Ali had helped found. (Congress ultimately rejected the cuts in the current federal budget, passed in March of 2018).
Ali is now the Senior Vice President of Climate, Environmental Justice & Community Revitalization for the Washington, DC-based Hip Hop Caucus, a national nonprofit that joins the hip hop community to the civic process of politics, social change and the environment. At the recent Climate Reality Conference in Los Angeles, he spoke on a panel of environmental justice advocates, which included Catherine Flowers and mark! Lopez of East Yard Communities for Environmental Justice. Ali had audience members join hands and reaffirm their collective power to effect social and political transformation. I spoke with him afterwards in the over-air-conditioned lobby of the Los Angeles Convention Center.
---
Capital & Main: You spent 24 years at EPA, beginning when George H.W. Bush was still in office, and stayed through the second Bush administration, too. How did you weather other more conservative administrations?
Mustafa Santiago Ali: When I started, at the end of [then-EPA Administrator] William Reilly's administration in 1992, we were really blessed that there was a lot of energy around environmental equity, which became environmental justice. A number of the leaders had gotten together in 1991, through the first National People of Color [Environmental Leadership] Summit in Washington, DC, and put together a set of recommendations before they began to engage with the federal government. One of those recommendations was the creation of an Office of Environmental Equity/Environmental Justice. Those recommendations drove a lot of work that happened in both Republican and Democratic administrations in the early days.
We began to move forward on the creation of the environmental justice small-grants program during the first Bush administration. In the transition to the Clinton administration, we were able to move things forward because an executive order came that I was blessed to be able to work on. Out of that executive order came the interagency working group, which means there are now 17 federal agencies – back then it was 11 — and a couple of White House offices that have distinct responsibility for environmental justice.
There had been successes under all of those administrations. There were challenges in that certain administrations were more tied into business and industry. But all of them made progress before this administration we're in now.
So even Bush II. They had an office to doctor studies done by scientists within Fish and Wildlife, for instance. But you're saying there was still progress on environmental justice then?
There was. It was incremental, and I don't want to oversell it. But without a doubt, it existed. No one ever talked about eliminating the Office of Environmental Justice under Bush.
How hard was it for you to leave?
I had to struggle with it. I prayed, I talked to my parents, I talked to my mentors. There were a couple of times I was going to jump out right at the beginning [of the Trump administration]. Maya Angelou has that great quote about how when someone tells you who they are, believe them. But there's always that thing, you know, maybe they'll have a road to Damascus moment. Maybe there'll be this transition. But it wasn't going to happen. That was being overly hopeful.
I knew the policies they were moving forward on literally could kill people. I knew that, because even when things are moving in a somewhat positive direction, people are still very vulnerable. And I knew that these folks, they just didn't care about all of these leaders, these grassroots leaders and others, who sacrificed everything to try and strengthen environmental laws, to try to get real enforcement actually happening. They've put into their own reports that they know their policies are going to kill people – especially people of color.
Enforcement of environmental crimes is almost non-existent.
I knew that was coming. They were very clear about what they wanted to do around air pollution issues. And since I led the inter-agency working group, I knew that the cumulative effect is that more people were going to get sick and more people were going to die.
You've addressed in your career an overlooked part of environmental justice: the impact of natural and man-made disasters on disadvantaged communities. We saw it in Katrina, in Harvey, and we saw it in Irma and Maria. There are vulnerable people who suffer a disproportionate share of the impacts of these events.
The reason for that — we saw it in Hurricane Maria, all the lives that were lost — is if you don't have a specific focus and understanding of the additional impacts that happen in vulnerable communities, you can't protect folks and help them recover. Flint, the BP oil spill, the hurricanes — we can go down the line in terms of disasters. It doesn't matter if you're talking about low-income white communities, communities of color or indigenous communities. You've got to be thinking, What are the additional things we need to do to help those people?
The Trump administration has been trying to weaken many regulations for chemical facilities and hazardous waste facilities that were written to protect the public. That will also affect vulnerable communities when disasters happen.
They're actually extracting wealth from these communities. Lots of times people think, Oh, these communities in Appalachia. These communities in the Rust Belt. What wealth is there? But when [industries] continue to put these [dangerous facilities] in these communities, housing values plummet, while everyone else's are going up. So you're taking wealth from these communities.
In the same way, when people say climate change isn't real, that means [those communities] can't invest in renewables. That means that communities in the Rust Belt that really need new jobs never get a chance at them. So once again you are taking wealth away from these communities.
How do you get those people to care — the people in the Rust Belt, for instance, who may not understand how they're being harmed by these policies? You tweeted a story about people in Kansas whose water had been contaminated for seven years, and the state health department knew about it but didn't bother to tell them.
That was intentional. It was intentional because sometimes we've set up these barriers in our country around environmental justice. That's a shame. It's about those black people, brown people, maybe indigenous people, and white brothers and sisters [who] sometimes don't think they're going to be impacted also. When we don't help everybody understand that these impacts affect everybody, then we allow people to put these boxes around it and say, "Well, I care, but that's something that's happening to these other folks."
Even in some of the disadvantaged communities of color, it can be hard to get people to care. People are busy feeding their kids. I heard Van Jones make the point years ago at the Bioneers Conference that you can't knock on doors in marginalized communities and scream about how the polar bears are dying. How do you reach out to those people who are already stressed just getting through a day in their lives? How do you talk to them about pollution, let alone climate?
I like to anchor my message in what's going on in people's lives. Normally I would talk about how 27 million people in our country have asthma. Seven million kids. Most folks of color in the urban setting can relate to asthma. They have kids or grandchildren or nieces or nephews [with] asthma. Then we have a conversation about, Okay, where's that coming from? How is this situation being exacerbated? It's because of pollution that's coming out of these plants and pollution coming from the backs of cars. Then I link them into, "Well, did you know that there's currently policy being made that's going to let more pollution come out, so there's going to be more health impacts?"
Those of us who've been working on environmental justice and climate justice for a while understand we're talking about housing, transportation, the environment, public health and jobs. So I talk to people also about their vote, not only in the environmental context, but in the context of the violence that continues to happen in some communities. And how your vote makes the decision about who's the police chief, who's the district attorney. I bring all that together. Then people are like, "Yeah, I got power. And my power's tied up in my vote. And the vote will determine the resources coming into my community, and who's leading that process."
In California the climate fight on the environmental justice front lines and the legislative space are often at odds. It's frustrating, because as mark! Lopez of East Yard Communities for Environmental Justice said on your panel, the frontline communities in the environmental justice fight are where our climate problems begin.
I've noticed that [about California]. Legislators can't do something because of how it will affect business or industry, [but] people in the environmental justice space are saying, "We're the ones who are going to be affected by pollution first. We're the ones who have to deal with this first." [The answer lies in] creating authentic collaborative partnerships.
If we're in a relationship, it means you care about me, and I care about you. In a good marriage, a healthy friendship, many times you care more about the other person than you do about yourself. We've got to get to that. That will get to a greater understanding of how to create a policy that's truly protective of everyone.
You mentioned that 200,000 people die every year prematurely because of air pollution. Can you imagine if 200,000 people were dying of bird flu?
It would be a public health emergency.
But we don't move like we would move if it were a public health emergency. How do you convince people who are making the laws that it is?
We've got two different dynamics going on. One, we really need to accelerate the creation of renewable energy jobs, to create a just transition for the workers in those industries, and to get new people into that space.
Two, we've got to get the money out of politics. We know that's an even harder fight than getting renewable energy jobs in place. There's an addiction to that money. I was at Netroots Nation and many of the political leaders who came to that signed the no fossil-fuel money pledge. If you don't have any accountability to the fossil-fuel world and that money that exists there, then you're less likely to make decisions based on a monetary thing, and you're more likely to be basing your decisions on public health.
You say you're a realist, but also an optimist. What is your cause for optimism right now?
This is an interesting time. I think that our country had to go through this. If we're going to have real talk, we have to acknowledge that there's been no administration that's lived up to what they should be doing on these issues. But now because the current administration is so anti-science, so anti-environment, so anti-climate, people who weren't paying attention before are paying attention now. Foundations are saying we've got to shift our portfolios to better support this work. We have a common destiny that's tied to this.
Even scientists. I have a science background and it hasn't always been the case that scientists [were involved in public policy]. There've always been good scientists, but it's not like the larger scientific organizations were saying we need to do more. Now that is happening. For all the craziness the current administration tries to do and does, [it has] also been a catalyst for people saying we've got to start honoring each other. We've got to start working together. That's what keeps me going — I see these new relationships forming.
---
Copyright Capital & Main