The Golden State of Hate: "We Have a New President, Faggot!"
The hate-crime reports began filtering in on election night at the Southern California offices of the Counsel of American-Islamic Relations. CAIR's civil rights monitors received their first call within hours of Donald Trump's victory.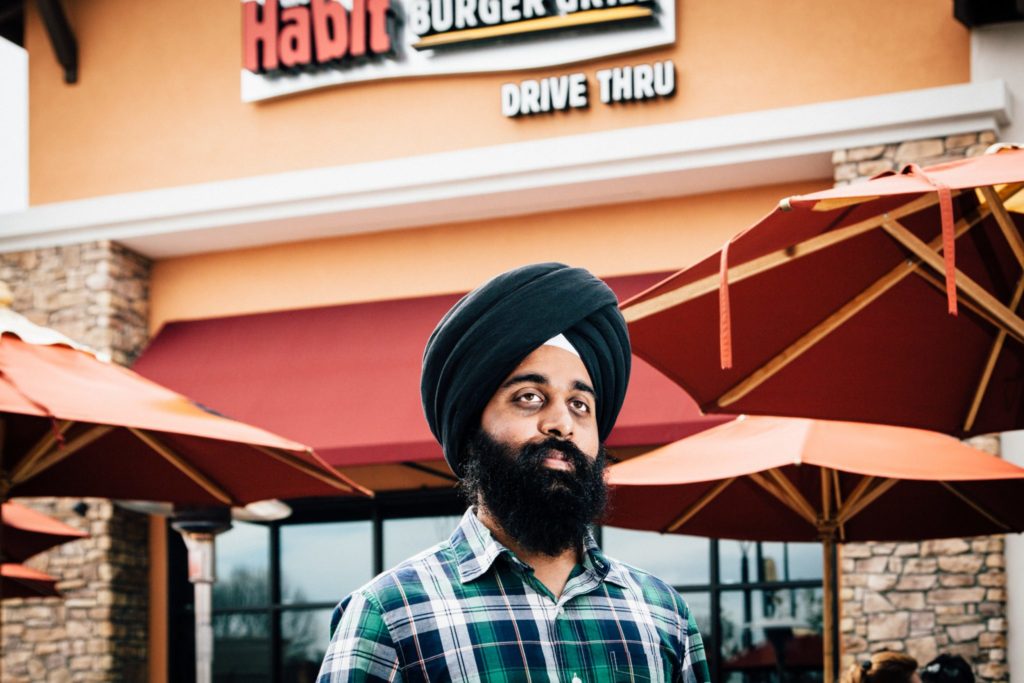 [vc_row][vc_column][/vc_column][/vc_row][vc_row][vc_column][vc_raw_html]JTNDc3R5bGUlM0UuZW1iZWQtY29udGFpbmVyJTIwJTdCJTIwcG9zaXRpb24lM0ElMjByZWxhdGl2ZSUzQiUyMHBhZGRpbmctYm90dG9tJTNBJTIwNTYuMjUlMjUlM0IlMjBoZWlnaHQlM0ElMjAwJTNCJTIwb3ZlcmZsb3clM0ElMjBoaWRkZW4lM0IlMjBtYXgtd2lkdGglM0ElMjAxMDAlMjUlM0IlMjAlN0QlMjAuZW1iZWQtY29udGFpbmVyJTIwaWZyYW1lJTJDJTIwLmVtYmVkLWNvbnRhaW5lciUyMG9iamVjdCUyQyUyMC5lbWJlZC1jb250YWluZXIlMjBlbWJlZCUyMCU3QiUyMHBvc2l0aW9uJTNBJTIwYWJzb2x1dGUlM0IlMjB0b3AlM0ElMjAwJTNCJTIwbGVmdCUzQSUyMDAlM0IlMjB3aWR0aCUzQSUyMDEwMCUyNSUzQiUyMGhlaWdodCUzQSUyMDEwMCUyNSUzQiUyMCU3RCUzQyUyRnN0eWxlJTNFJTNDZGl2JTIwY2xhc3MlM0QlMjdlbWJlZC1jb250YWluZXIlMjclM0UlM0NpZnJhbWUlMjBzcmMlM0QlMjdodHRwcyUzQSUyRiUyRnBsYXllci52aW1lby5jb20lMkZ2aWRlbyUyRjIwNjAzNzgxNyUyNyUyMGZyYW1lYm9yZGVyJTNEJTI3MCUyNyUyMHdlYmtpdEFsbG93RnVsbFNjcmVlbiUyMG1vemFsbG93ZnVsbHNjcmVlbiUyMGFsbG93RnVsbFNjcmVlbiUzRSUzQyUyRmlmcmFtZSUzRSUzQyUyRmRpdiUzRQ==[/vc_raw_html][vc_empty_space][/vc_column][/vc_row]
The reports began filtering in on election night.
At the Southern California offices of the Counsel of American-Islamic Relations, CAIR's civil rights monitors received their first call within hours of Donald Trump's victory. A Muslim woman wearing the traditional hijab headscarf reported being refused service at a gas station by an attendant who allegedly announced, "I don't need to serve you anymore. We're trying to make America great again."
And a widely shared Facebook post from friends of a Calgary film producer showed a graphic photo of the man, who was bloodied outside a Santa Monica bar, allegedly for being gay, immediately after watching election returns with a date as raucous patrons shouted to the pair, "We have a new president, faggot!"
The new president's rhetoric has been implicated in a flurry of incidents throughout the state, dating back to June of 2015, when he first announced his White House bid amid a blare of anti-Mexican and anti-Muslim vitriol, a tone maintained throughout a campaign that, according to CAIR, effectively mainstreamed Islamophobia in the U.S.
Balmeet Singh is neither a Muslim nor an immigrant, but a member of Bakersfield's large Sikh community and sports the full beard and distinctive turban that is mandatory dress for religiously observant Sikh men. He was born in Ohio to South Asian parents and moved with his family to Kern County as a child. During the final stretch of the election campaign, the 31-year-old Bakersfield realtor got a first-hand taste of the fear and public humiliation that an increasing number of Californians are experiencing in the age of Trump.
On the evening of September 30, 2016, Singh was having dinner at a Habit Burger restaurant in a West Park commercial strip mall when he stepped out to a patio dining area to take a phone call from his cousin.
"He turned 14 that day," Singh recalled in a phone call to Capital & Main. "And so here I am, wishing him a happy birthday, having a long conversation with him, when out of the corner of my eye [I saw] a Caucasian man approach and he started yelling at me, telling me that I was a terrorist, that I was going to blow up the country."
Confused, Singh said he stared uncomprehendingly as the bearded and tattooed man repeated the words, adding, "I should fucking kill you right now." Instead, said Singh, the man threw his drink at him, soaking Singh's turban and clothes as nearby diners watched.
"I felt the adrenaline rush, the fight or flight," Singh remembered. "I actually told him that I would call the police, and I stepped towards him … and had actually dialed 911, and I think that's why he walked away."
Fortunately, the cup contained nothing more lethal than a cold beverage, and Singh was able to give the police a description of the assailant along with his vehicle make and license plate number. But it was little consolation, given the shock of what had just happened. Most painful, he said, is the memory of what didn't happen.
"They just sat there," Singh said incredulously of the other diners. "I don't know if this was the bystander effect or what, but none of them said or did anything. … That was painful because my cousins were inside the Habit Burger, so I had to walk inside afterwards past all of these people who had just seen what happened. They are talking and laughing and having a good time, and here I am, dripping this liquid and in shock."
A December report by the Southern Poverty Law Center had California leading the nation in post-election hate incidents, tallying 125 for the state in the month following November 8. The center also recorded a dramatic surge in the number of U.S. anti-Muslim hate groups, which nearly tripled in 2016 over its tally for 2015 — a year that itself saw a 67 percent jump in hate crimes against Muslims across the country.
A CAIR spokesperson told Capital & Main that November and December alone saw reports coming into its office of anti-Muslim incidents in Los Angeles and Orange County roughly triple that of pre-election monthly averages.
Some of those 2016 California incidents include:
A fire that was set to the Islamic Society of the Coachella Valley in December of 2015, for which a Palm Desert man is serving a six-year sentence for perpetrating a hate crime. The incident may have been prompted in response to the mass shooting in San Bernardino that had occurred earlier that month, and which was denounced by Donald Trump.
The November murder of Will Sims, a young African-American jazz musician from Oakland, who was shot to death by three white men outside a pool hall in El Sobrante, Contra Costa County, just days after the election, in what police concluded was a hate-related killing.
November letters sent to multiple California mosques threatening genocide against Muslims — while praising Donald Trump.
In December, after a Muslim worshiper was stabbed in a parking lot adjacent to a Simi Valley mosque following Saturday prayers, two Simi Valley men were arrested on suspicion of making criminal threats and committing a hate crime.
More recently, a 30-year-old Davis woman was charged in the January hate-crime vandalism of a mosque in which security cameras captured her smashing windows, vandalizing bicycles and draping bacon — a proscribed food in Islam — on an exterior door handle.
The true numbers are likely higher. According to CAIR, because of the climate of fear surrounding the administration's ramped up deportations and Trump's executive order barring refugees and entry by citizens from seven Muslim-majority countries, those most vulnerable to hate violence also tend to be reticent when it comes to reporting incidents to police or speaking to the media.
The man who targeted Balmeet Singh turned out to be 40-year-old David Hook of Bakersfield, who later claimed that he had heard Singh "say something about a bomb" during the cell call and confronted him about it. Hook insisted he had a constitutional right to take direct action against Singh, believing that "If you see something, say something." The Kern County District Attorney's office, however, was unconvinced and charged Hook with two hate crime misdemeanors, including one count of interference with the exercise of a civil right and one count of battery. (Attempts to reach Hook for comment were unsuccessful.)
For his part, Singh, who formerly taught special education, thought there was a learning opportunity to be had. Since 9/11, he noted, the country's Sikh community has increasingly found itself at risk in similarly mistaken and sometimes far more tragic hate attacks. And so Singh arranged with the DA's office for a 15-minute face-to-face with his attacker, believing that the dialogue and perspective could result in something positive. But Hook was not open to persuasion.
"There was no remorse," Singh admitted. "He basically told me that he didn't want to see me again and that he was a military veteran. He said, 'I have served the country, what have you done?' He was just yelling this stuff over and over."
On the positive side, Singh was inundated with hopeful messages on social media, and Bakersfield residents stepped forward with an outpouring of support, including an anonymous delivery of flowers to his realty office with a card that read, "Just remember: Bakersfield is better than this. We're not all like that."
Still, the experience has been sobering. Recalling his father, who came to the U.S. in the 1980s with $200 in his pocket, a medical degree and a desire to have a better life than the one he left behind in India, Singh reflected on the rising levels of fear, mistrust and misunderstanding that he fears have tarnished the American dream.
"Maybe I am a little naive in thinking that every story has a happy ending or thinking that people will change," he said. "I see what's happening here and [my father] talks about how America is different from the America that he remembers in the '80s when he came. It seems that this hatred was maybe not as open — at least on a public level — by politicians and by leaders. It does affect everyone. I was speaking to a schoolteacher here, who said that in his school, kids were walking down the hallway chanting, 'Build the wall, build the wall!' These are the values that we are now instilling on our children."