The Fix: Restoring the Rights of Misclassified Workers
(This is the last in a three-part series about the misclassification of employees as independent contractors – a practice which affects millions of workers in the U.S., including most of the nation's nearly 100,000 port truck drivers.)
An illegal practice as systemic and widespread as independent contractor misclassification suggests a collective failure of enforcement. Given the huge fiscal, human and environmental costs, what can be done to ameliorate this failure?
The problem is not that the practice is permitted under current law. On the contrary, the phenomenon is referred to as misclassification precisely because it involves the systematic violation of employee protection laws, justified by re-labeling employees as independent contractors.
Employers misclassify workers essentially because 20th century mechanisms of enforcement have not caught up with this spurious 21st century "business practice." Lawsuits are expensive, time-consuming, risky and subject to a massive justice gap between industry and workers. Administrative enforcement of the laws is hampered by chronic under-staffing, by fines that often do not make a dent in a company's decision calculus, and by the ubiquitous political attacks by special interests that undermine the ability of government to hold businesses accountable for the benefit of all citizens.
Moreover, the fact that an employee must prove misclassification separately under each statutory scheme (the National Labor Relations Act, the Fair Labor Standards Act, etc.) is a tremendous inefficiency of the current system, stalling effective enforcement.
Three types of change to the existing system are possible: 1) reforming the substantive law; 2) changing the remedies available to courts and agencies in dealing with violations of law; and 3) increasing the capacity of enforcement agencies to do what they are already doing. Short of such changes to the system, strategic action by both enforcement agencies and misclassified workers can make real inroads into the problem.
In an ideal world, we would simply do away with the detritus of unnecessary legal definitions, and institute a single definition of "employee" across all the applicable federal laws. (Individual states could undertake the same reform.) The effectiveness of this reform would be bolstered by creating a presumption in favor of employee status if certain, simple-to-check-for criteria are met. For example, the definition might state that all workers who work at least 20 hours a week for a single business, make less than 150 percent of the minimum wage and do so either indefinitely or for at least a two-month term are presumptively employees.
Other legal factors, which could defeat the presumption, would include whether the worker has a true opportunity for profit and loss; whether the work performed is integral to the regular business of the putative employer; the extent of the company's control over the performance of the work; and the length of the period of service.
A more modest reform to our existing system would be to clarify and solidify the power courts and agencies have to remedy misclassification once it has been proven. Courts could be expressly authorized to issue injunctions ordering violating businesses to re-classify their workers as employees, so long as they continue to follow essentially the same business model. Agencies could be authorized to issue similar orders. Such orders are necessary to counteract the problem, given industry's penchant for slightly changing a detail of a working arrangement in order to force the issue of misclassification to be re-litigated.
Finally, a straightforward but powerful measure would simply address capacity issues within regulatory agencies. This involves both increasing the number of investigators and attorneys in over-taxed enforcement agencies, and empowering agencies to do their jobs – to enforce the law – when special interests attack them for doing just that.
Short of any of the above reforms, however, there are effective ways that we can all begin to address the systematic misclassification of employees. Agencies can target particularly key bad-actor industries, such as port trucking, as they have started to do. Workers and advocates can challenge misclassification, and expose to the public harmful industry practices resulting from misclassification. Community members and groups can speak out about the ill effects that low-road employers, utilizing practices such as misclassification, have on their communities.
Lawyers can seek creative injunctions, pursue influential test cases in key industries and, most importantly, engage in strategic lawsuits in concert with coordinated worker and community coalitions in order to address the systemic problem.
Restoring the basic rights of the millions of misclassified U.S. workers and making sure we put the public interest first will not be easy. But the alternative is unthinkable for a society that aspires to fairness and to a sustainable future.
This is the third in a three-part series. See Part I: Forward into the Past? and Part II: Name Games: The Cost of Independent Contractor Misclassification.
Government Shutdown's Silver Lining: A Corporate Hiring Guru Speaks Out
Ending the shutdown won't curtail the hiring opportunities for corporate recruiters, says one expert. It's like divorce: Once you start thinking about leaving, the odds that it will happen go up dramatically.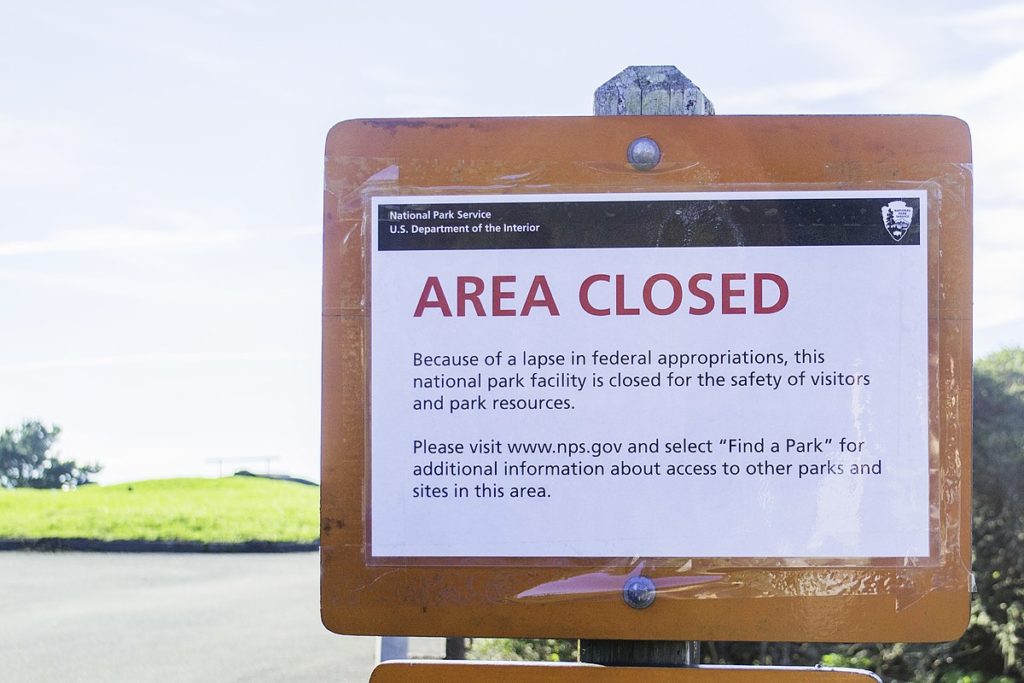 ---
In the new economic climate, even the most mission-driven of federal workers might be forgiven for abandoning the nation's parks, airways and regulatory agencies.
---
When the federal government shut down for 16 days in 2013, corporate hiring guru John Sullivan advised companies on how to raid federal government workplaces for talent.
A blog post he penned at the time caused some to charge him with being unpatriotic, he said recently, while others thanked him for the reminder that federal workers were ripe for the plucking.
This time around, the climate is even better for corporations looking to cull staff from a workforce that is already well-trained and also known for its loyalty, Sullivan tells Capital & Main by phone. He describes the current moment—with hundreds of thousands of federal employees forgoing paychecks and, in many cases, sitting at home — as tantamount to "a sale on Black Friday."
---
Congresswoman:  The shutdown could have a long-term impact on the federal government's ability to attract workers with IT skills.
---
"If you've been screaming for the last two years" about the skills-and-talent shortage, "this week there isn't one," says Sullivan, who heads the human resource management program at San Francisco State University's College of Business.
The partial shutdown, that began on December 22 when President Trump failed to secure funding from Congress for his border wall, has impacted employees at a host of federal agencies, including the departments of Agriculture, Commerce, Homeland Security, Housing and Urban Development, Interior, Justice, State, Transportation and Treasury and the NASA.
What makes this particular shutdown so suitable for raiding federal workplaces? It's not just that employee morale has taken a nosedive, thanks to a president who is at war with many of the agencies he oversees. Nor is it only the fact that Trump threatened to keep the government closed for as long as a year, a notion that "really scares people," says Sullivan.
---
With Amazon's opening new offices in the District of Columbia area, three out of four IT workers in DC say they would consider leaving their current jobs for the tech behemoth.
---
It's also the economic climate. Companies are growing. Unemployment is low. Remote work is increasingly an option. Technical advances have made looking for a job easier than it was in 2013. "You can say 'boo' to your phone and apply for a job," adds Sullivan, delivering his matchmaking pitch with such force that even the most mission-driven of federal workers might be forgiven for abandoning the nation's parks, airways and regulatory agencies.
Congresswoman Robin Kelly (D-IL), the ranking member of the House Subcommittee on Information Technology, worried, in a statement last week, that the shutdown would have a long-term impact on the federal government's ability to attract workers with IT skills. The federal government has generally struggled to attract young tech workers, and Amazon's new offices in the District of Columbia area has three out of four IT workers in DC saying they would consider leaving their current jobs for the tech behemoth.
Tech workers — and upper-salaried talent — are not the only employees coveted by the private sector, says Sullivan. Forest Service employees. Coast Guard workers. Transportation and Safety Administration agents. Any unpaid workers could be lured away, especially in states like California and Texas, where economies are strong, he maintains. An employment agency for California's casinos recently put this shout out on Twitter: "Any @TSA employees looking for new opportunities, PTGaming is hiring!" along with the popular hashtag, #shutdownstories.
The shutdown could also prompt federal employees to throw scruples to the wind and step into the infamous revolving door that leads workers from government jobs to the private sector and back again. When Sullivan was advising companies in 2013, he helped firms hire from agencies that regulated them.
"And by the way," asks Sullivan, persisting with his siren song, "if I was a regulator, [with] President Trump eliminating all those regulations, why am I needed? Why not go to the private sector?"
Sullivan, who says he is an underpaid government worker in his own right, is concerned about the public cost of his and others' efforts to lure away the federal government's top talent. The best employees will leave first, and "literally billions" in training dollars will be lost, he predicts.
But he puts the blame squarely on a public sector that undervalues its workers. Corporations that pilfer federal government workforce for talent offer a kind of public service and corrective by demonstrating the price that must be paid "for degrading public service and unnecessarily frustrating federal employees," he wrote in his 2013 post.
Ending the shutdown won't curtail the hiring opportunities for corporate recruiters, says Sullivan. "It's like divorce. Once you start thinking about [leaving], the odds [that it will happen] go up dramatically."
---
Copyright Capital & Main