The Business of Change: Can Business Schools Make Companies Ethical?
Co-published by Fast Company
Questions about what business students are learning usually emerge after egregious examples of malfeasance, although today's students are definitely more likely to at least hear discussions about corporate responsibility.

---
In 2008 and 2009, people wondered whether business schools should have borne some of the blame for ethical lapses at collapsing firms.
---
Co-published by Fast Company
Corporate misanthropes are nothing new, but Martin Shkreli is a special case.
He became one of the most hated men in America for a while when he gained the rights to a lifesaving drug and then boosted the price by 5,000 percent, basically because he could. That wasn't illegal, just casually cruel.
Shkreli got an undergraduate business degree at Baruch College and some see him as a model for millennials to learn what not to do in business. But what lessons do business students learn from the "Pharma Bro" or corporations that behave badly?
Will in-depth analysis of Uber's hiding a massive data breach teach newly minted MBAs to stand up for what's right in their first jobs? If they're faced with pressure to produce sales at all costs, will they succumb to temptation to follow the path of Wells Fargo and create false customer accounts?
A Deloitte
 

survey finds millennials are generally pro-business, but think big corporations could be doing more to address society's ills.

Questions about what business students are learning usually emerge after egregious examples of malfeasance. In 2008 and 2009, people wondered whether business schools should have borne some of the blame for ethical lapses at collapsing firms. Similar questions arose around the bankruptcies of Enron and WorldCom earlier that decade, and a recent book looks back at the role Harvard Business School played in the growth of corporate greed in the 1980s.

Business students today are definitely more likely to at least hear discussions about corporate social responsibility and ethics mixed in with classes on finance and management. Corporate social responsibility generally means actions taken by companies to measure, and take responsibility for, their effects on the wellbeing of the environment and the larger society.

This shift is being driven in part by the students themselves. A survey by Deloitte found millennials are generally pro-business, but think big corporations could be doing more to address society's ills.

"It's become a foundational expectation for what schools do," says Dan LeClair, an executive vice president with the Association to Advance Collegiate Schools of Business, the main accrediting organization for business schools. "Business schools are starting to realize that their purpose in education is not just to solve problems for business, but to solve problems for business in the context of society."

In its accreditation standards, LeClair's organization notes business schools must "demonstrate a commitment to address, engage and respond to current and emerging corporate social responsibility issues." Those include "diversity, sustainable development, environmental sustainability and globalization of economic activity across cultures."
USC's Paul Adler rejects the idea that this generation is more socially conscious than previous ones and calls corporate-responsibility gestures "window dressing."
Paul Adler, however, rejects the idea that this generation is more socially conscious than previous ones. A professor of management and organization at the University of Southern California's Marshall School of Business, Adler sees several forces at work, including a challenging labor market that makes it more difficult for college graduates to find a path in this world.
"They're bringing some degree of frustration and some eagerness to find a way to do good through the vehicle of business," he says.
Also, the MBA has become the de facto training ground for those who want to manage anything, he says, and that's brought people into business schools who in the past might have pursued something like a public administration degree.
"In many ways, this reflects the rise of the market as an ideology in our society today," Adler says. "The legitimacy of the nonprofit sector or public sector as a vehicle for social change is much less today than it was 40 years ago, so people are desperately looking for ways for the business sector to become a vehicle for positive change."
Adler is extremely skeptical of that possibility.
"There are very, very few of these for-profit corporations that really have made of their [corporate responsibility] functions anything more than window dressing," he says.
And yet top schools have moved heavily into this space. The University of Pennsylvania's famed Wharton School (graduates include Elon Musk and J.D. Power III, and it boasts a long list of accomplished business leaders) is typical. There, all MBA students must take either Responsibility in Business or Responsibility in Global Management — courses that explore, among other things, students' personal conceptions of what it means to be a responsible leader through negotiation simulations, group projects and discussions designed to help them reflect on their own values and behavior. Undergrad business majors must take one of two courses on legal studies and business ethics, and the school's social impact initiative offers courses, fellowships and research on impact investing (the idea of "doing well by doing good").
Silicon Valley-connected Stanford has been ahead of the curve on corporate social responsibility and environmental sustainability.
For their part, Columbia University's MBA students have three class sessions on ethics as part of their orientations. They focus on value-based leadership, corporate social responsibility and corporate governance, says Bruce Kogut, director of the school's Sanford C. Bernstein & Co. Center For Leadership and Ethics. And at Harvard University, all MBA students must take the Leadership and Corporate Accountability course in their second semester, to learn about the systems that leaders use to promote responsible conduct by companies and their employees. They use case studies to explore ethical issues at actual companies.
"Rather than presenting the students with clear-cut, black and white issues, the course focuses on the sort of gray issues that come across the transom of decision-making executives on a regular basis," says a Harvard spokesman.
Perhaps not surprisingly, given its liberal Bay Area location and Silicon Valley connection, Stanford University has been ahead of the curve on corporate social responsibility and environmental sustainability (practices and decisions designed to protect, rather than harm the natural world).
"We've basically been doing it since the 1960s," says Neil Malhotra, director of Stanford's Center for Social Innovation.
The center began as the Public Management Program, launched by Dean Arjay Miller, to develop business leaders who could address social challenges. There are now over 30 classes related to social innovation, Malhotra says, and a required class on business ethics.
It's all a big shift from the 1980s, when Harry Van Buren was getting his undergraduate degree. Today he holds the Rust Professorship in Business Ethics in the Anderson School of Management at the University of New Mexico.
"There wasn't any discussion of these issues at all," Van Buren says. "I took the very first business ethics course Syracuse University ever offered in 1989."
An ethics course has been required for UNM undergraduates and graduates for more than 20 years, he adds, incorporating issues around social responsibility, sustainability, ethics and diversity. Students must write analyses of business decisions that address the processes and outcomes from those decisions in ethical terms.
The Anderson School also houses the Daniels Fund Ethics Initiative, which serves as a resource on business ethics education for higher education institutions across New Mexico.
"I think students gain an appreciation of how the decisions they make have implications, positive and negative, for stakeholders," Van Buren says, referring to customers, employees, government and society at large, as opposed to only focusing on shareholders with a financial stake in a company.
At the University of Colorado, Boulder, the Leeds School of Business has an entire Center for Education on Social Responsibility. Much of the growth toward a social responsibility focus was driven by the Leeds family, says Mark Meaney, the center's executive director.
"They wrote into the agreement that all business students – undergraduates and graduates – enjoy an immersive experience in ethics, social responsibility, diversity and sustainability," he says.
Each freshman must take a course called the World of Business that incorporates those four pillars, and as sophomores they must take courses in ethics and social responsibility.
McGill University's Henry Mintzberg argues that getting an MBA from a prestigious school fosters a hubris that can cause managers to be disconnected from what they're managing.
About 10 percent of the students pursue a certificate in socially responsible enterprise; MBA students can graduate with an emphasis in sustainable operations. Meaney is also the North American chair of the Principles of Responsible Management Education — an initiative involving the United Nations and about 650 business schools worldwide designed to create more responsible managers. All signatories must submit a report every two years outlining their progress on those principles; the organization has delisted schools from PRME membership for not following that requirement.
A survey of students at schools that are signatories to the PRME principles found many students want more emphasis on issues like ethics and corporate responsibility. About 45 percent felt their schools were not doing enough in this area and 28 percent wanted more coursework on topics such as ethics and environmental sustainability.
The study's author, Debbie Haski-Leventhal of Australia's Maquarie University, found that 19 percent of responding students were willing to sacrifice future salary to work for an employer who cares about employees, the community, the environment and ethics.
"Students are saying clearly and loudly that their business schools should be doing more in this space," she says. The question is what happens after graduation? The skeptical Paul Adler recalls how a former student went to work in supply chain management for a large corporation. After the 2012 Tazreen Fashions factory fire in Bangladesh, her company first denied any of its products were manufactured there, but eventually it came out they were.
"So there was a big discussion in the organization — 'We have to do something about this,'" Adler says. "She assumed there would be some kind of action."
There wasn't, and when the Rana Plaza building collapsed a year later, killing more than 1,000 workers, it became clear the company's suppliers were still involved in unsafe factories in the country. So, disgusted and demoralized, she left.
"She was with a whole group whose mission was to ensure suppliers were behaving according to the company's code of conduct, and [was] constantly overruled by the finance guys. I don't think that's an unusual experience."
Adler adds that unless you have funders like the Leeds family who want it, or companies demanding it when they come recruiting graduates, or lawmakers pushing for it at public schools, then fundamental change won't happen. But can business schools make someone ethical? Henry Mintzberg, Cleghorn Professor of Management Studies at McGill University in Montreal, has argued that the very idea of the MBA is flawed. He contends getting a degree from a prestigious school actually fosters a certain hubris that's unjustified and often causes managers to be disconnected from what they're managing, and that can be destructive. He also doubts that debating ethics in a classroom prepares students to face real ethical quandaries in the work world.
The University of New Mexico's Van Buren says business schools can't make someone ethical, but they can expose them to important ideas.
"They can help students be aware there are social expectations facing businesses, and indeed all organizations," he says. "And this sort of teaching challenges the shareholder-centric paradigm that typifies a lot of business school coursework."
One recent graduate from UNM's business school, Ronak Bhatt, is working as a controller for a health company and says his education served him well.
"What I'm carrying forward into my profession and every interaction I'm having is the ability to think [things] through: How is my decision going to impact all stakeholders and what are the negative external consequences we didn't see?"
Some graduates find the sweet spot of social responsibility by simply doing their own thing.
When she was at the Harvard Business School, Sarah Endline was involved with Net Impact, which brings together students interested in how to make positive impacts on society. She graduated in 2001 and went to work for Yahoo, but eventually launched her own company, Sweetriot, which promises to fix the world through chocolate with a commitment to fair trade and supporting nonprofits.
"The ideals of Net Impact apply to any industry – being a great team player, impacting the community, caring about the world around you," she says. "I don't consider that just one industry."
Debbie Haski-Leventhal remains optimistic about change in business schools and in business.
"I don't know of any perfect company," she says. "But I see more and more companies taking some of these issues very seriously."
Change, she adds, tends to happen slowly.
---
Copyright Capital & Main
Reality Check: CalChamber's "Job Killer" Bills Actually Create Jobs
CalChamber won't say how many jobs on its Job Killer list would be eliminated by proposed environmental and workplace protection bills — or even how such legislation would eliminate them.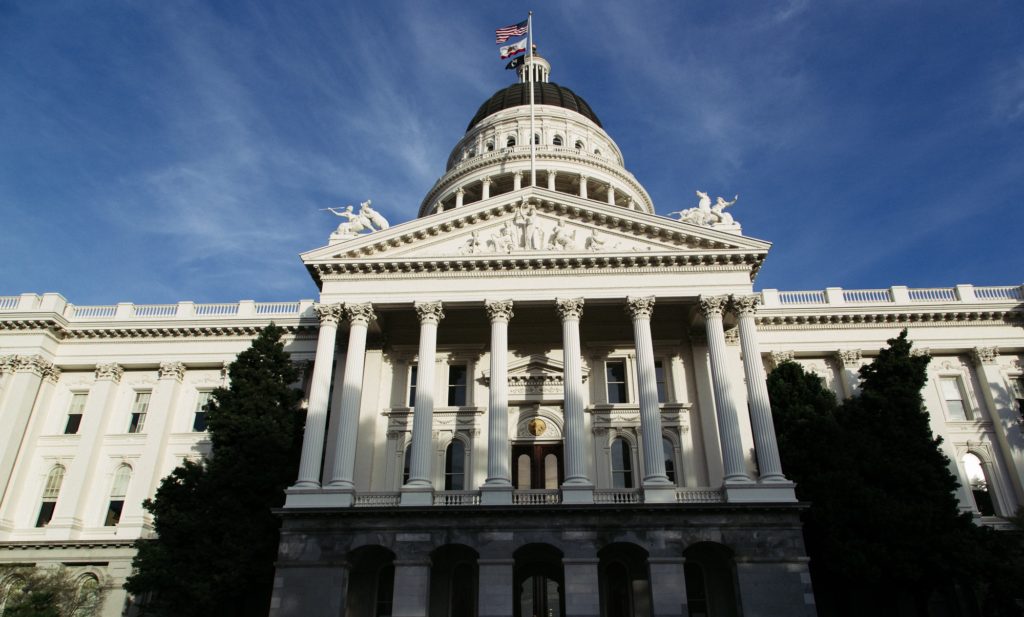 Shortly after Lorena Gonzalez Fletcher assumed office in the California Assembly in 2013, her work started getting a special kind of attention. Every year for more than 20 years, the pro-business lobbyists at the California Chamber of Commerce have put out a list of bills CalChamber considers "job killers" — proposed laws that, it contends, would so burden business owners that they'd presumably start firing workers, or at least cease to hire new ones. Among the bills to make the list during Gonzalez Fletcher's first legislative session was one of her own: A measure ordering employers to grant one hour sick leave for every 30 hours worked.
---
Even Democrats who supported sick-leave legislation feared the Chamber's wrath.
---
The Chamber's influence has historically been persuasive in Sacramento; by its own reckoning, it has managed to kill 92 percent of the bills named on its annual list. In the two years before Gonzalez Fletcher (D-San Diego) took office, only five of 70 so-called "job-killer" bills were passed into law. Even Democrats who supported sick-leave legislation so feared the Chamber's wrath that they urged the new Assemblywoman to modify her bill to be more business-friendly.
"People said to me, 'You have to work with the Chamber and get them to remove that title.' I said 'Why?' I come from organized labor and represent a working class district. They're going to oppose whatever I do."
The Assembly and Senate did make some changes to the bill to make it less onerous for business owners. But its basic premise remained intact, all the way to Gov. Jerry Brown's desk. In August 2014, California extended the nation's largest expansion of paid sick leave benefits to workers. "We caught up to the rest of the world," Gonzalez Fletcher says.
In the years since, Gonzalez Fletcher has become known for sponsoring bills that end up in the Chamber's cross-hairs. In 2016, she carried a bill to grant overtime to farm workers, correcting part of a 77-year-old law that cut farm workers out of federal labor standards. Brown signed it into law that September. The year before, she successfully pushed through a law to require grocery stores to retain workers for 90 days after they changed ownership.
"That was my favorite one they called a job killer," Gonzalez Fletcher says. "It was literally a bill to save workers' jobs."
California has often been a target of scorn for its stringent regulations, mostly from pro-growth conservatives who see any law that restrains business, be it worker protections or environmental controls, as inimical to economic success. And to be fair, new laws and market forces sometimes do affect jobs. The state's singular climate laws, which set accelerating greenhouse-gas emission standards for electrical utilities and industries, have undoubtedly forced coal-fired power plants in Utah, Arizona and Nevada to shut down over time, eliminating jobs as operations wind down. One bill on the California Chamber's list, to permanently close SoCalGas' troubled Aliso Canyon storage facility, which blew a catastrophic leak in 2015, would necessarily uproot a certain number of workers were it to pass.
But just as some jobs go away in one market sector, other ones arise in another. "When you're transitioning, there is a loss in traditional jobs, and then there's growth in non-traditional jobs," says Mary Leslie, president of the Los Angeles Business Council, which works toward corporate sustainability. "Then those jobs become the jobs of the future." After the legislature passed the Global Warming Solutions Act of 2006, for instance, building owners in the state made investments in energy efficiency — one of the easiest ways for a company to reduce resource use and emissions.
"That created a whole industry around energy efficiency," Leslie says. And far from killing jobs, that industry helped businesses save money on their utility bills, potentially creating revenue for new hires. "Now that they've made the switch, they won't go back."
California also has more jobs in the solar industry than does any other state, thanks to a cluster of state climate laws and incentives — 86,414 jobs, according to the Solar Foundation's 2017 National Solar Jobs Census. That's down from 100,050 in 2016, but California still holds more than a third of the nation's solar jobs. "Distributed [rooftop] solar has helped fill the gap that was left after the recession in Los Angeles," Leslie says. "We saw people start new companies, become successful business people."
In fact, all of California's climate laws continue to show up on various job-killers lists. A bill in this legislative session that would ban the registration of gas and diesel vehicles by 2040 has also been tarred by the Chamber, even though the state's promotion of clean vehicles has given rise to not just jobs but whole new businesses. And even while some of those businesses, including Tesla and Lucid Motors, have located at least some manufacturing facilities outside of highly regulated California, they have indisputably created jobs.
Since the climate laws have been in effect, California's economy outpaced the nation's by seven percent between 2008 and 2016. That economic growth would seem to contradict the California Chamber's 2012 claim that California "can't be a leader in the global economy if it interferes in the global marketplace."
"It's time for them to come up with a new rap," Leslie says. "They're starting to sound like dinosaurs."
Other bills on the Chamber's current list have less to do with jobs and economic growth than they do with economic justice and fairness. One, by Assemblywoman Eloise Reyes (D-San Bernardino), would give residents of disadvantaged communities advance notice of industrial development projects slated for their neighborhoods, with the intent of ending discrimination in the siting of polluting facilities. (Reyes has modified the bill enough for the Chamber to strike it from the list, but it still opposes the measure.) Another, by the Assembly's Al Muratsuchi (D-Torrance), would protect hotel workers against violence and harassment. Still another would forbid employers from punishing workers who use cannabis for medical purposes.
This year, Gonzalez Fletcher is pushing a bill that would end forced arbitration agreements between employers and their workers. "When you disempower individuals, it allows companies to be bad actors," she says.
How precisely these bills would kill jobs, and exactly how many would die, the California Chamber doesn't specify. (No one from the organization responded to interview requests.) "They never come into the legislature with estimates of projected job losses" based on any research, Gonzalez Fletcher says. "They haven't shown how any of the policies they've opposed have resulted in a single job loss." Meanwhile, the Chamber stands behind policies that are known job killers, such as increased automation in the workplace.
Gonzalez Fletcher suggests that perhaps it's time to change the list's title. "If you want to call it the 'Profit Reduction for the One Percent' list, that's fine," she says. "Just be honest with your label."
---
Copyright Capital & Main