The Antisocial Network

Almost everyone uses social media these days; you certainly know people who spend way too much time blogging, Facebooking or Tweeting – and if you don't know such a person, odds are good that you are such a person.
And while 97 percent of what happens on social media is absurdly narcissistic (not to mention filled with statistics of dubious provenance), there must be something valuable to do online, right?  Of course there is: Trash your boss!
But if you're going to trash talk your employer – or your supervisor, or coworkers – do it sensibly!  You don't want to get fired for some run of the mill snark or impertinence, do you?  Fortunately for you, the National Labor Relations Board recently issued a report with extensive guidance for you keyboard monkeys.
So fire up MySpace, grab that two-liter Mountain Dew, and have at it, but keep these rules in mind:
1) Don't scorn, organize!  You shouldn't just gripe; you need to be engaging in group action.  Simple venting and expressing frustration — posting to your non-work friends about how your boss is a slave driver — is not protected activity.  Posting about how your boss is a slave driver and asking your coworkers if they agree probably is protected!
In one recent case, an employee was fired for bitching about a coworker—but because the post ended with "My fellow coworkers how do u feel?" – this made the post "a textbook example of concerted activity," and was therefore protected.  By contrast, an employee who posted on the Facebook wall of her U.S. Senator was not protected, for there was no concerted activity.
2) The more your comments concern the "terms and conditions of employment," the safer you are.  A steady stream of narration about every customer who comes through the office puts you on less solid ground than pointing out that you aren't paid nearly enough to put up with this nonsense.
3) Post things at home and when you're off the clock.  Come on, people.  You don't have to like your work, but when you're in the office you should do your work, and if you're doing something else, you're probably not protected.  But talking to coworkers (even electronically) off work time, off work property and off work equipment—that right is enshrined pretty well.
4) Use good judgment.  Here, of course, is where things get dicey.  In general, you should say things that are true.  (But don't sweat it too much; in general, the test is not whether something is false, but whether it is "maliciously false."  So yes, you can probably call your boss a jackass or a scumbag without too much fear, so long as the other conditions are met.)  But there are unclear lines you can cross where you lose the law's protection.  Defamation will often lose you protection, as will certain opprobriousness, disloyalty or recklessness.  Caveat emptor.
But wait—what if your employer has some sort of policy governing your use of social media?  Odds are decent that the policy itself, if overbroad, may be an illegal one!  Your boss can only set policies that comply with the law, and that respect all of the protections you have to engage in concerted activity.
So now you're all set.  Well, one little thing remains: All of the foregoing is how the law works on paper.  How it plays out in the real world is a whole other story.  Remember, most workers in this country can be fired just about any time, for just about any reason (or no reason).  The main exceptions: If you are fired for belonging to a "protected class," if you're fired for engaging in protected activity (described here), or if you're lucky enough to work in a unionized workplace and have a "just cause" clause in your contract.
Now feel free to "like" this post.  Then get back to work.
Jon Zerolnick is LAANE's Research Director, and he is most assuredly not on Facebook.  Though he has been fired for union activity, and though he often thinks he's a lawyer, he is not one; this post is for entertainment purposes only and should not be construed as providing legal advice.

LISTEN: How Two African-American Entrepreneurs Are Determined To Change Diets In The Black Community
On the latest episode of "The Bottom Line" podcast, Naturade's Claude Tellis and Kareem Cook share how their own families' experience with diabetes has spurred them to promote healthy eating options.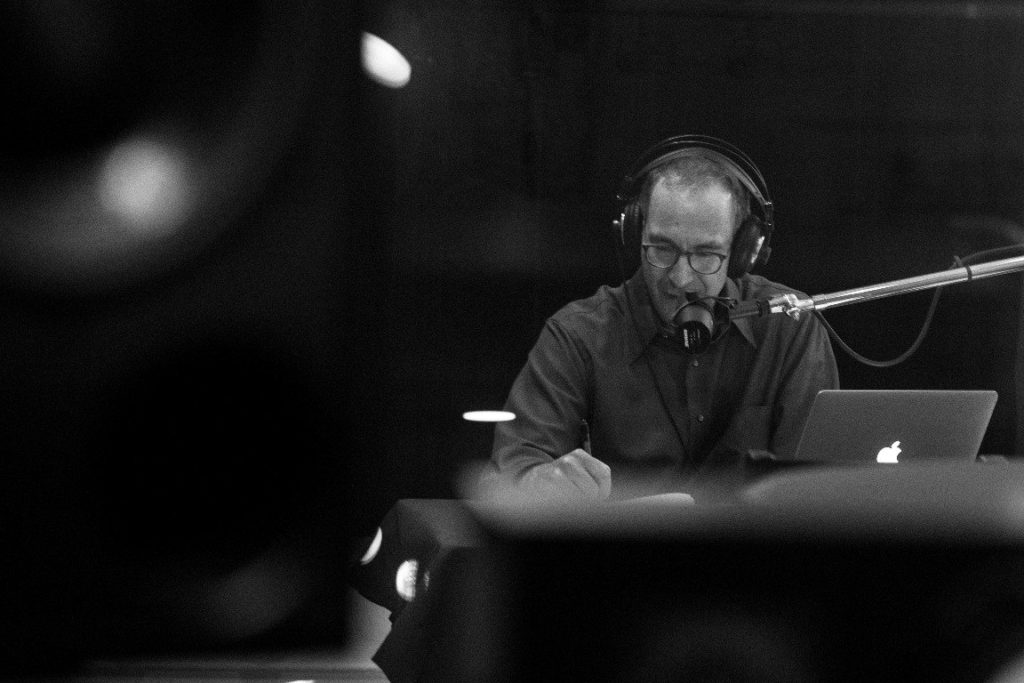 Many entrepreneurs pride themselves on solving some sort of "pain point" for their customers. But as Claude Tellis and Kareem Cook, the co-owners of health-products provider Naturade make clear, some pain points are a lot more serious than others.
"I had an uncle that went into the doctor, wasn't morbidly obese or anything, lived in Louisiana and . . . the family was faced with, 'Do we amputate both of his legs or not?'" Tellis told me on the latest episode of my podcast, The Bottom Line. "He never made it out of the hospital. He died, and he was about 55 years old."
Another uncle, says Tellis, who serves as Naturade's CEO, "was faced with losing a couple toes." Eventually, "they had to take his leg from the knee down."
In the African-American community, dealing with this grim loss of life and limb—often brought on by diabetes and peripheral arterial disease—has become disturbingly routine. "You just kind of grew up with insulin in the refrigerator," says Cook, Naturade's chief marketing officer.
And so Tellis and Cook have set out to combat this crisis by helping underserved populations—especially those in black neighborhoods—eat better. Their vehicle for sparking change is Naturade, which they acquired in 2012 for $8 million.
Although the Orange, Calif., company is nearly a century old, Tellis and Cook have revamped it completely, including introducing a new product that is now their No. 1 seller: VeganSmart, a plant-based meal replacement that is high in protein, low in sugar, and full of vitamins and minerals. Its suggested retail price is $35 for 15 servings.
"What we really wanted," says Tellis, "was something that had Whole Foods quality that could be sold to a Walmart consumer."
To achieve that vision, they've built the brand methodically. Step one, Tellis says, was making sure that vegans bought in, so that "people when they look online will see that there's an authenticity and there's a rigor" to what's being offered.
From there, they handed out VeganSmart at Wanderlust yoga festivals, aiming to attract a hip, upscale crowd. This helped advance a "premium viewpoint of the product," Tellis says.
Finally, there came the last step: bridging into urban America. To catch on there, they've adopted an influencer strategy, tapping rappers like Styles P and Da Brat and professional basketball players to promote VeganSmart. (Grant Hill, soon to be inducted into the NBA Hall of Fame, is an investor in Naturade.)
The result is a profitable company that is now selling into, among other retailers, both Whole Foods and Walmart—just as Tellis and Cook had planned it.
Not that any of this has come easy. The duo, who met as Duke University students in the early 1990s, have played in the health-food space for more than 15 years now.
Their first venture, launched in 2002, was a vending machine company called Healthy Body Products, which supplied nutritious snacks and drinks instead of junk food and soda. The business won contracts with the Los Angeles Unified School District, but it was difficult to scale. So Cook and Tellis ultimately sold the venture—but not before gaining some insight into what it takes to persuade those in the mainstream to eat right.
At one point, they brought in actor Michael Ealy (then fresh off one of the Barbershop films) to talk to the students about the importance of maintaining a good diet. "One of the biggest things we learned in our first business was how to make it cool," Tellis explains.
And, of course, if that doesn't work as a motivator, there's always a second message to fall back on. "Everyone wants to be cool," says Cook. "And no one wants to die."
You can listen to my entire interview with Tellis and Cook here, along with Bridget Huber reporting on Impact America Fund's efforts to help improve low- to moderate-income areas, and Karan Chopra laying out what small rice farmers in West Africa can teach American business leaders.
The Bottom Line is a production of Capital & Main.