The Anarchy Project: David Graeber's Occupy Wall Street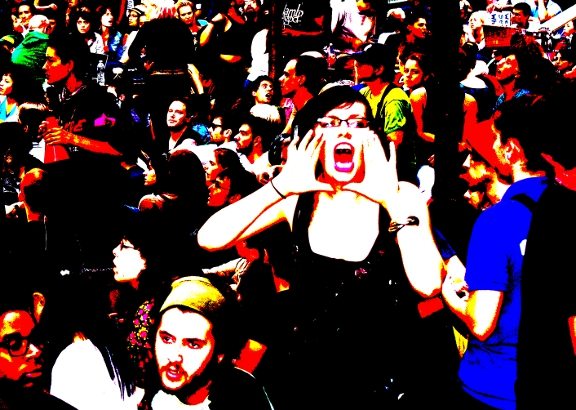 This article originally appeared in The Nation. 
In The Democracy Project: A History, A Crisis, A Movement (Spiegel & Grau, 2013), David Graeber's engaging new book on Occupy Wall Street, the author writes of the dismal culture in Washington during the summer of 2011, a few months before the occupation of Zucotti Park:
Republicans were threatening to cause the US government to default in order to force massive cuts in social services intended to head off a largely imaginary debt crisis…President Obama, in turn, had decided the way to appear reasonable in comparison and thus seem as his advisors liked to put it 'the only adult in the room' was not to point out that the entire debate was founded on false economic premises, but to prepare a milder, 'compromise' version of the exact same program—as if the best way to expose a lunatic is to pretend that 50 percent of his delusions are actually true…. This is how a ragtag group of anarchists, hippies, unemployed college students, pagan tree sitters, and peace activists suddenly managed to establish themselves, by default, as America's adults in the first place.
Although OWS publicly had "no leaders," it was obvious in those heady days that a few individuals held enormous sway on the anarchist presence in the movement. One name that invariably came up was David Graeber, an anthropology professor at the University of London (and formerly at Yale). He is one of several people who are credited with originating the phrase "We Are the 99%," and he describes himself as an "anarchist with a small 'a.' "
Graeber has a long affiliation with the Global Justice Movement and fondly recalls time he spent in Exarchia, a neighborhood in Athens "full of squatted social centers, occupied parks, and anarchist cafés where we'd spent a long night downing glasses of ouzo at street corner cafés while arguing about the radical implications of Plato's theory of agape, or universal love." But he has no trouble articulating the rationale for much of OWS: "Our government has become little more than a system of institutionalized bribery where you can be hauled off to jail just for saying so."
Notwithstanding Graeber's eloquence and moral clarity in describing the "mafia capitalism" of bankers and other oligarchs and the political system that further empowers them, he spends a lot of the book differentiating his brand of anarchism from other political tendencies on the left who share many of the same enemies. He rejects old-school communist and socialist radical groups, which he refers to as "verticals" to contrast their authoritarian hierarchies with the "horizontal" culture of anarchism. Above all, he wants to distinguish Occupy Wall Street from liberals. Graeber writes snarkily, "Liberals tend to be touchy and unpredictable because they claim to share the ideals of radical movements—democracy, egalitarianism, freedom—but they've also managed to convince themselves that these ideals are ultimately unattainable. For that reason, they see anyone determined to bring about a world based on those principles as a kind of moral threat."
It is not at all clear whom Graeber is stigmatizing, since he uses the word "liberal" (or interchangeably, to Graeber, "progressive") to describe both the Obama administration and some of its critics on the left. Over the course of The Democracy Project he singles out leaders of the groups Moveon.org and Rebuild The Dream and readers of DailyKos, but it seems as if he views any person or group not committed to anarchist "horizontal" process as inherently suspect, or to use the ultimate anarchist insult, "reformist."
Graeber writes "For 'small a' anarchists such as myself—that is, the sort willing to work in broad coalitions as long as they work on horizontal principals—this is what we'd always dreamed of." Of course, to limit coalitions to partners who work on "horizontal principals" guarantees that they will not be very "broad" at all.
Graeber doesn't reflect on the fact that much of the emotional energy inherent in the liberal/anarchist divide boils down to tribalism and the narcissism of small differences. For various cultural and generational reasons, many people in these groups just don't like one another very much, but they have more in common than many in either camp would like to admit. And they both have much they could teach each other, if they would listen.
For example, progressives are often smug and insular in a way that excludes exactly the kinds of activists who injected so much energy and fresh thinking into Occupy Wall Street encampments all over the world. At least briefly, OWS had a culture of inclusiveness that empowered thousands of people who had no previous way to plug into established progressive organizations, other than passively making financial donations or signing internet petitions. On the other hand, the massive publicity about OWS exacerbated a kind of anarchist exceptionalism. Graeber grandly proclaims that OWS represented the "first time since the civil rights movement in the 1950s, a success for Gandhian tactics in America." This would certainly come as a surprise to anti-war activists like the Berrigans and anti-nuclear power activists like Sam Lovejoy, as well as many others. And of course, there is no "accomplishment" to date that OWS can point to that is remotely equivalent to those of the civil rights movement.
Graeber writes as if he believes that anarchists—and anarchists alone—had unlocked the door to democratic transformation and that all progressive efforts were permanently obsolete. But that is a delusion. Anarchists, like liberals, do some things that work and some that don't; they both win some and lose some.
Many liberals were equally unfair in their assessment of OWS. There were hand-wringing pieces about the risk of radicals sabotaging President Obama's re-election and comparing the protests to a cartoon version of the anti-war movement of the '60s. In fact, despite a profound disappointment with many of the Obama administration's policies, there was no disruption of the Democratic convention, nor any incidents that gave fodder to the right wing. Meanwhile the "1 Percent" meme clearly damaged Mitt Romney.
There was also overblown progressive anxiety about a supposed tendency toward violence in what was clearly a nonviolent movement. The anarchists support for a "diversity of tactics" allegedly gave those who engaged in "black block" tactics license to disrupt nonviolent demonstrations. Chris Hedges wrote a widely read essay referring to this alleged violence as a "cancer" that could destroy the occupy movement.
But Graeber persuasively points out that the actual practices of the movement should mitigate such concerns. "There are always boundaries, acknowledged or otherwise…. Just as 'diversity of tactics' is based on the tacit assumption that no one would ever show up at a demo with a car bomb or rocket propelled grenade, so assertions that no activist should be expelled from a meeting do assume certain parameters." With very few anomalous exceptions, the occupations were free of violence except for the unconscionably rough treatment some cops gave to nonviolent protesters.
* * *
At the core of much of Graeber's book is a dubious belief that process itself is more important than any particular issue. Graeber, a member of the OWS facilitation group, rhapsodizes about the general assembly, which operated by consensus with "at least two facilitators, one male, one female, one to keep the meeting running, the other to 'take stack'…We discussed hand signals and non-binding straw polls or 'temperature checks.' "
For many who were attracted by slogans like "banks got bailed out, we got sold out," the fetishization of process seemed like bait and switch. Horizontal decision making at general assemblies and small groups could go on for hours. Far from being democratic, the time-consuming process discriminated against people with jobs, those who had to take care of children or sick people, those with health problems of their own and those unfamiliar with anarchist culture and jargon, among others. Just as is the case with liberal structures, horizontalism encourages democracy in some contexts and dampens it in others.
Then there is the "no leaders" concept, which is not without its virtues. Without designated leaders, there are no individuals who can be targeted for arrest, smear campaigns or even assassination. The lack of leaders also forestalls the creation of overnight movement celebrities who, corrupted by publicity and power, may develop agendas at odds with the people they are supposed to represent. But an absence of leaders also causes an opacity that is confusing and needlessly off-putting to those outside of the in-group. If no one has any authority, then no one has any responsibility. As Jo Freeman's feminist essay "The Tyranny of Structurelessness" pointed out long ago, a lack of structure can disguise cliques or individuals who have de facto control without any accountability.
Graeber anticipates these critiques, and he describes various ways to ameliorate the flaws and excesses of consensus decision-making for larger social groups such as "lottery systems…something vaguely like jury duty except non-compulsory, with some way of screening obsessives, cranks, and hollow earthers, but nonetheless allowing an equal chance of participation in great decisions to all who actually do wish to participate." That sounds nice, but it's far easier said than done. Graeber declares "it's hard to imagine" that the abuses of such a system "could actually be worse than the mode of selection we use now." One would think that anyone who'd studied even a little history would have little trouble imagining societies much worse.
And Graeber doesn't address the many areas of organized life in which expertise is indispensable. A series of public events in New York—including on Veterans Day 2011, Martin Luther King Day 2012 and a much-hyped May Day 2012—squandered the enormous hopes that had been raised for a new vision and made depressingly minor impact in large part because unwieldy committees bound by horizontal process made decisions that failed to inspire anyone other than those who felt therapeutic reward from the process.
Graeber is not clear about what happens when anarchists "with a small a" don't like a decision made by a larger group of people via the consensus process. OWS at the outset announced it had "no demands." For a few weeks this created an interesting space in which diverse voices could protest, but it also made it difficult to collaborate with sympathetic non-anarchist groups. While some in OWS were content with the horizontal process as both a means and an end, and some felt that anything other than a complete change in the political structure was counter-productive, many others felt an impetus to be a force for tangible democratization within the current system. Thus, on January 5, 2012,very soon after the eviction from Zucotti Park, the New York General Assembly, using the horizontal process, reached a consensus that "money is not speech, that human beings, not corporations, are persons entitled to constitutional rights…"
It was the closest thing to an issue specific demand that OWS produced and could have been a big deal if the movement had decided to work on a mutually respectful basis with reformist wonks advocating for a constitutional amendment to overturn Citizens United. Yet Graber doesn't even mention it. Only a small fragment of OWS participated in "money out" groups, and most anarchists chose not to focus on the issue, which was apparently deemed too reformist by the cognoscenti.
Graeber is absolutely correct in his outrage at the state's overreaction to OWS, including evicting encampments that posed no threat to public safety and the arrests and beatings of nonviolent protesters. This repression represented a real erosion of American democracy and the policies that produced it should not be allowed to stand.
But in his most unfair anti-liberal inference, Graeber claims, "It's also fairly clear that when the camps were cleared…the liberal establishment more generally made a strategic decision to look the other way. From the perspective of the radicals, this was the ultimate betrayal." This is toxic and untrue accusation. It may be that many in OWS themselves made such a decision. Following the evictions, rather than focus on the right to protest, many occupiers concentrated on upcoming rallies like Martin Luther King's birthday (J15 in OWS parlance) and May Day, with its ill-conceived call for a "general strike," and on campaigns like debt abolition and preventing home foreclosures. Meanwhile, several non-anarchist civil liberties lawyers worked tirelessly to represent those who were arrested and who had possessions destroyed by the police. In April, Norman Siegel, the former executive director of the NYCLU, won a settlement for OWS against New York City for over $300,000 for property destruction of occupiers during the eviction.
* * *
Despite his anarchist provincialism, Graeber's central thesis is very strong. With all respect to the Democratic party of Clinton and Obama for keeping the hounds of fascism at bay, far too often it seems like their message to America is, "This is as good as it gets, folks." For progressives, as well as anarchists, this is simply not acceptable.
Graeber indulges in utopian rhetoric about "self-governing communities outside of any state" and "refusal to recognize the legitimacy of existing political institutions" and "complete reinvention of American democracy." He uses the word "revolution" with no plausible explanation of what he actually means. In fact, many OWS anarchists have been involved in "reformist" efforts such as helping people hurt by hurricane Sandy and in efforts to reduce or abolish various kinds of debt. In the late '60s, John Lennon encountered similar absolutist rhetoric from self-styled revolutionaries and memorably sung, "You say you got a real solution, well you know—we'd all love to see the plan."
Graeber is no worse than most liberal thought leaders when it comes to insularity and hubris. He is right when he says that the liberal world in the early Obama years suffered from a "chilling" of the imagination and his very willingness to express ideas outside of the conventional progressive sphere, which he does repeatedly and engagingly in The Democracy Project will add important intellectual energy to both the anarchist and non-anarchists for years to come. Like OWS itself, Graeber is flawed and human and sometimes maddening, and like OWS he is also an important prophetic voice that the left ignores at its peril.
Danny Goldberg is the President of Gold Village Entertainment and author of the books "Bumping Into Geniuses" and "How The Left Lost Teen Spirit."
Filmmaker Adam McKay Talks About Dick Cheney and the Imperial Presidency
"Our democracy at its root is about the throne," says the creator of Vice. "But what Cheney tried to do was bring the power back to one person on that throne."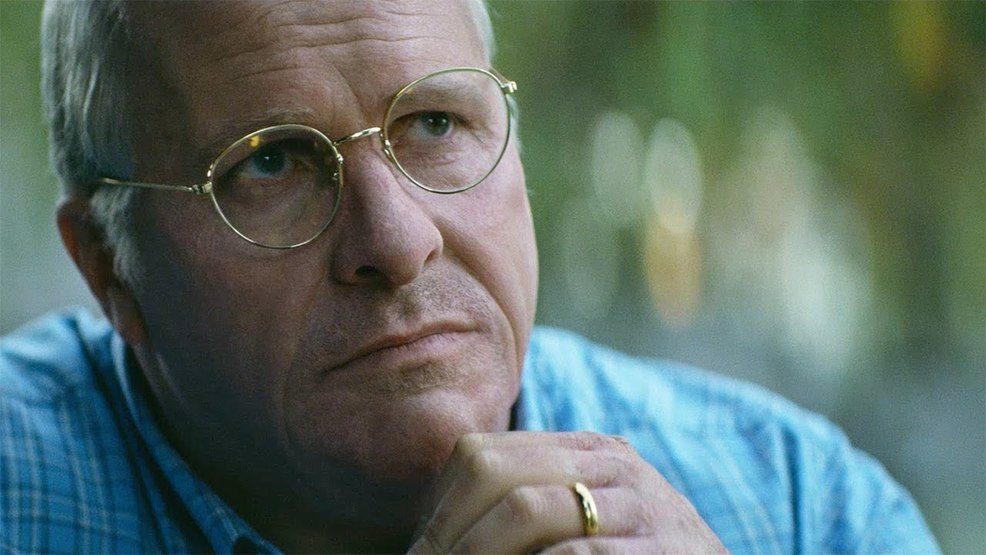 Vice President Dick Cheney quickly faded into the background after leaving the Bush White House in 2009. But while many may not remember the ins and outs of Cheney's record, the recent film Vice argues that he was one of the most powerful and influential architects of the current world, and that Cheney intensified the emergencies facing America today.
Capital & Main reporter David Sirota spoke with Vice screenwriter and director Adam McKay, who had taken on the project after winning an Academy Award for screenwriting on his previous movie, The Big Short.
Vice has been nominated for eight Oscars, including Best Picture — but has also generated its share of controversy. McKay discusses some of the criticism of the film here, along with the twists and turns of the life of Cheney, who rose to become arguably the most potent vice president in American history. The following interview excerpt has been edited for concision and clarity.
---
David Sirota: Do you believe that we are today living in the world that Dick Cheney created?
Adam McKay: Without a doubt, yeah. Trump is a force of charisma, but not in a good way. He's perfect for the 24-hour news cycle — no one knows how to dominate it better than him.
But the actual structural changes that happen to our government, to regulations, to the way we view democracy, to the way the American people interact with government … those changes happened under the hand [of] a grand master of bureaucratic knowledge, Dick Cheney. You look at the Middle East. You look into visions that were widened. I'd definitely go to that period and I say at the center of it, expanding executive power, was Dick Cheney.
There's a scene in the movie where a young Cheney is depicted as not all that partisan — it almost made it seem like him choosing a job with a Democratic or Republican lawmaker was completely random. Is that true to life?
It's not that far off. Cheney's dad was an FDR Democrat. [Dick Cheney] had no interest in politics at all through high school…The first time he really started getting any taste for feet-on-the-floor politics was when he was getting [his] master's up in the University of Wisconsin. He did intern for a Republican, handed out buttons and stuff. We interviewed some people from his early days. He was not an ideologically driven guy.
What he knew was that when he went to D.C. he needed a rocket ship. He needed to get something going. Lynne wasn't entirely happy about him taking this fellowship. She wanted him to get a Ph.D. and become a professor. That was what she always pictured that they would do. So he had to get something going quick when he got to D.C. because he wasn't making any money. And if you wanna get something going quick in the late '60s in Washington, D.C., Donald Rumsfeld was your guy.
What do you think radicalized Dick Cheney and made him such an ideologue?
The first radicalization was just the environment he kind of came of age in, which was the Nixon White House and the Ford White House, which were all about executive power — the imperial presidency. And then his conversation about the unitary executive theory with a young [Antonin] Scalia, who was a lawyer in the Justice Department.
Everything that I found with Cheney goes back to the unitary executive theory. You look at his minority opinion that he wrote on the Iran-Contra affair with David Addington. They actually have several lines in it where they say the president has monarchical-like powers.
The radicalization of Cheney, to me, is two steps. Number one is the political environment he grew up in, [and then] introduction to the unitary executive — [which] was weaponized by 9/11. Especially when he said, "Give me all the unfiltered intelligence." A lot of Washington insiders said, "Anyone who would do that — [it] would drive them crazy." One guy described it as like "listening to Led Zeppelin full volume, 24 hours a day."
So I think he was already an extreme right-winger who then came into collision course with this very traumatic event, 9/11.
Your movie depicts Cheney as motivated by the acquisition of power — but do you believe he had specific policy goals beyond that?
As far as policy goals go, war is the key to being able to use these sorts of unparalleled powers. Some legal scholars would call [these] insane powers. So I always felt like Cheney was putting together these pieces of power to expand his own power … which I do believe made him a power addict … His wife's desire for power, and by extension, America's desire for power, which did fit neatly with the neocons.
But I also think invading Iraq did two things. It activated the unitary executive theory — [if] writings from the DOJ [Department of Justice] that came about at that time were filled with references to the unitary executive theory.
And yes, the oil too, was a part of it. Cheney also is an oil guy. He grew up in an oil state, Wyoming That was his whole life. All his friends are oil guys. I always look at Cheney as a right-hand man, and I think that he serves power: Sometimes that power is oil barons, other times that power is a presidency — the notion of a powerful presidency.
So I think Iraq was sort of a mishmash of ideas. I think it was unitary executive and I think it was definitely oil, and I think it was most of all expansion of executive power and a show of force to the world.
What are the most significant and lasting parts of Cheney's legacy?
I would just say in general, those eight years of Bush and Cheney were so dispiriting that they made a lot of people kind of give up on government. And the fact that we can't fix something that really can be improved pretty easily and pretty quickly, like the opioid epidemic or like gun safety laws. Those are things that 30, 40 years ago we would've had bills passed on the issue. We would've seen fewer deaths within a year, within two years. Even the assault weapon ban, you saw deaths go down after that…
Then, obviously, the Middle East is just a wreck. Our friend, Adam Davidson, had a friend of his, a journalist, go to Iraq recently and come back and just say, "It's awful. It's completely undone." And obviously, with what happened in Syria, ISIS, all that kind of stuff. Those are the clear, kind of bad effects of Cheney and I would say the rise of this particular form of the Republican Party.
Much of your film resurrects events that have been forgotten in the American psyche, because we have this tendency to venerate leaders the moment they leave office. It's as if presidents and their administrations suddenly get immunity from retrospective scrutiny. Why do you think that is?
I feel a lot of this goes back to the pardoning of Nixon. That's a bad, bad thing. I think he should've done some time. I think it's important to not imbue these leaders with king-like mystical properties. Do you remember Jerry Lewis saying, "We should never criticize the president"?
I think we just like the idea of powerful people. We like the idea of a king. We like the idea of these celebrities that get treated like kings. Why did the Bushes keep getting elected to office? Why did the Kennedys keep getting elected to office after several of them did pretty terrible things? We just like that idea. We like the idea that some people's blood is more special than ours. I don't know why. It's really deranged…
Our democracy at its root is about the throne. What they tried to do with the Constitution, the original people that wrote it, was break up the power so you don't have one crazy guy sitting in the throne. But what Cheney tried to do was bring the power back to one person on that throne…
I guess my answer is democracy is still really new, and clearly it's not going well right now. And I think we're going to have to have a whole moment where we look at it and fix a bunch of stuff because parts of it aren't working too well.
Many people say Donald Trump's administration is the worst in American history. After doing a movie on Cheney and the Bush administration, do you agree?
Everyone wants things to be ranked and compared to each other. The real answer is that there is a safe that was filled with diamonds that represent our democracy and checks and balances. They couldn't get a goon like Donald Trump to go in and crack the safe because he doesn't even read books. Like he's not an educated guy.
So they had to go get an expert like Dick Cheney to go in there. Dick Cheney went in, he cracked the safe, he took all the jewels out of the safe, he exited the store, he left the front door wide open. Then after an hour some stray dogs wandered into the store and started crapping all over the place and peeing everywhere. And then when the owner went in, one of the dogs bit him and he said, "These dogs are the worst."
That, to me, is Cheney versus Trump. Yeah. Cheney cracked the safe, Trump is the strange bizarre dude who wandered in (and) took a crap in the store…The police arrest the street guy because look, he took a crap. He's in the store. Meanwhile, Cheney is across town giving W. Bush one diamond while he takes the other 99 and W. Bush is delighted with the one diamond.
---