Tech Workers Are Not Our Enemies
Last week's Twitter IPO triggered stories about "tech culture's" impact on San Francisco and the broader society. It made me ask: is there really a culture of tech outside the workplace and, if so, what is it? More importantly, does labeling popular activities among young workers as "tech culture" create divisions among people who otherwise could be working together to solve social problems? Many (including myself) have identified the term with a libertarian political philosophy, hostility to unions and overwhelming white and Asian-American workers under-40 without kids. It is also identified with the rise of artisan coffees and foods, wine bars, upscale restaurants and the now legendary $4 toast that led the Courage Campaign to launch a petition to Mayor Lee regarding the city's rising costs.
But associating "tech culture" with the politics of the tech elite, as occurred after Facebook's Mark Zuckerberg's founded a pro-immigration reform group that ran opportunistic ads supporting the Keystone XL Pipeline and drilling in the Arctic National Wildlife Refuge, makes little sense. It is akin to assuming that the opinions expressed by the head of General Motors in its boom years reflected the views of auto workers. And on the cultural side, it was artists and hipsters who popularized Stumptown or Philz Coffee and artisanal cheeses, not tech workers. Stigmatizing young workers for their affluence is a strange way to build broader movements for change, particularly when tech workers share many progressive values and goals.
When we hear that most employees at Twitter and Square ride bikes to work and that few arrive by car, does that mean that "tech culture" is environmentally conscious? Or are tech workers part of a larger young demographic concerned about climate change and global warming?
These types of questions should cause us to pause before labeling activities by tech workers as part of a distinct "tech culture."
What many in San Francisco criticize as "tech culture" is a more widespread and expensive version of what hipsters and bohemians previously created. Consider the archetypical urban gentrification saga of artists moving into a rundown neighborhood. They open up cafes, hip restaurants and vintage clothing and craft stores only to be displaced by more affluent residents (some of whom may work in tech) attracted to such culture.
The result of this process is not the creation of a "tech culture." After all, artists created this culture, not techies.
Creating Disunity
The biggest problem with the increasingly hostile criticism of tech workers and "tech culture" in San Francisco and other cities is that it is divisive. Why activists would make a special effort to alienate a growing sector of the electorate in any city is a mystery, particularly when young tech workers are potential recruits to many progressive causes.
Some progressives talk about tech workers as if they are spreading an infectious value system that is eradicating what San Francisco has always been and is supposed to be.
Voting results since San Francisco's dot-com boom shows the city has not become more politically conservative despite rising affluence. San Francisco is at least as progressive today as in the 1980's and the November 2012 election results confirm this.
Tenant activists proved as far back as the Prop H campaign in 1992 (which cut annual rent increases in more than half) that affluent tenants also vote their economic interests. The tech workers paying the $3000 monthly rents will support greater tenant protections and are not going to vote to weaken strong rent and eviction controls that protect their own tenancies.
I am hard pressed to think of any issue area where tech workers and the fictional "tech culture" is overriding progressive San Francisco values. And on issues like bike lanes, support for the arts, affordable housing, reducing homelessness, improving public transit and many others, tech workers will prove a great asset to progressive campaigns.
Those demonizing an evil "tech culture" and alienating thousands of young tech workers are missing a great opportunity to build broader campaigns for causes they care about. It is a roadmap for political isolation and a strategy progressives continue to pursue at their peril.
(Randy Shaw is the editor of BeyondChron and author of The Activist's Handbook, Second Edition. This post first appeared November 14 on BeyondChron and is republished with permission.)
Government Shutdown's Silver Lining: A Corporate Hiring Guru Speaks Out
Co-published by Fast Company
Ending the shutdown won't curtail the hiring opportunities for corporate recruiters, says one expert. It's like divorce: Once you start thinking about leaving, the odds that it will happen go up dramatically.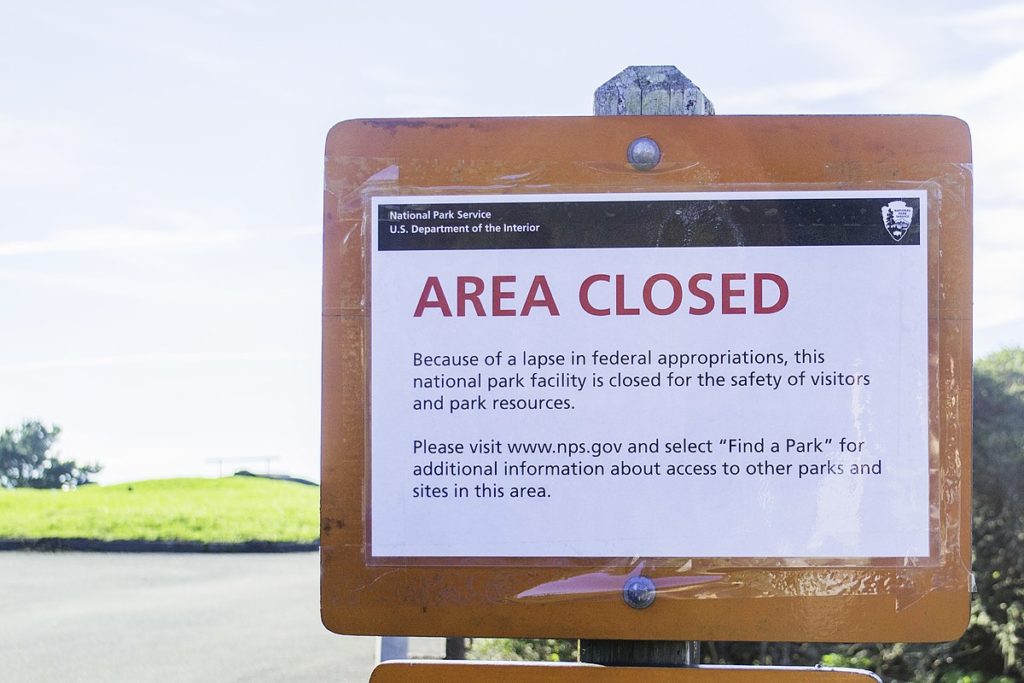 ---
In the new economic climate, even the most mission-driven of federal workers might be forgiven for abandoning the nation's parks, airways and regulatory agencies.
---
Co-published by Fast Company
When the federal government shut down for 16 days in 2013, corporate hiring guru John Sullivan advised companies on how to raid federal government workplaces for talent.
A blog post he penned at the time caused some to charge him with being unpatriotic, he said recently, while others thanked him for the reminder that federal workers were ripe for the plucking.
This time around, the climate is even better for corporations looking to cull staff from a workforce that is already well-trained and also known for its loyalty, Sullivan tells Capital & Main by phone. He describes the current moment—with hundreds of thousands of federal employees forgoing paychecks and, in many cases, sitting at home — as tantamount to "a sale on Black Friday."
---
Congresswoman:  The shutdown could have a long-term impact on the federal government's ability to attract workers with IT skills.
---
"If you've been screaming for the last two years" about the skills-and-talent shortage, "this week there isn't one," says Sullivan, who heads the human resource management program at San Francisco State University's College of Business.
The partial shutdown, that began on December 22 when President Trump failed to secure funding from Congress for his border wall, has impacted employees at a host of federal agencies, including the departments of Agriculture, Commerce, Homeland Security, Housing and Urban Development, Interior, Justice, State, Transportation and Treasury and the NASA.
What makes this particular shutdown so suitable for raiding federal workplaces? It's not just that employee morale has taken a nosedive, thanks to a president who is at war with many of the agencies he oversees. Nor is it only the fact that Trump threatened to keep the government closed for as long as a year, a notion that "really scares people," says Sullivan.
---
With Amazon's opening new offices in the District of Columbia area, three out of four IT workers in DC say they would consider leaving their current jobs for the tech behemoth.
---
It's also the economic climate. Companies are growing. Unemployment is low. Remote work is increasingly an option. Technical advances have made looking for a job easier than it was in 2013. "You can say 'boo' to your phone and apply for a job," adds Sullivan, delivering his matchmaking pitch with such force that even the most mission-driven of federal workers might be forgiven for abandoning the nation's parks, airways and regulatory agencies.
Congresswoman Robin Kelly (D-IL), the ranking member of the House Subcommittee on Information Technology, worried, in a statement last week, that the shutdown would have a long-term impact on the federal government's ability to attract workers with IT skills. The federal government has generally struggled to attract young tech workers, and Amazon's new offices in the District of Columbia area has three out of four IT workers in DC saying they would consider leaving their current jobs for the tech behemoth.
Tech workers — and upper-salaried talent — are not the only employees coveted by the private sector, says Sullivan. Forest Service employees. Coast Guard workers. Transportation and Safety Administration agents. Any unpaid workers could be lured away, especially in states like California and Texas, where economies are strong, he maintains. An employment agency for California's casinos recently put this shout out on Twitter: "Any @TSA employees looking for new opportunities, PTGaming is hiring!" along with the popular hashtag, #shutdownstories.
The shutdown could also prompt federal employees to throw scruples to the wind and step into the infamous revolving door that leads workers from government jobs to the private sector and back again. When Sullivan was advising companies in 2013, he helped firms hire from agencies that regulated them.
"And by the way," asks Sullivan, persisting with his siren song, "if I was a regulator, [with] President Trump eliminating all those regulations, why am I needed? Why not go to the private sector?"
Sullivan, who says he is an underpaid government worker in his own right, is concerned about the public cost of his and others' efforts to lure away the federal government's top talent. The best employees will leave first, and "literally billions" in training dollars will be lost, he predicts.
But he puts the blame squarely on a public sector that undervalues its workers. Corporations that pilfer federal government workforce for talent offer a kind of public service and corrective by demonstrating the price that must be paid "for degrading public service and unnecessarily frustrating federal employees," he wrote in his 2013 post.
Ending the shutdown won't curtail the hiring opportunities for corporate recruiters, says Sullivan. "It's like divorce. Once you start thinking about [leaving], the odds [that it will happen] go up dramatically."
---
Copyright Capital & Main