Making Public Transportation Work for America's Job Seekers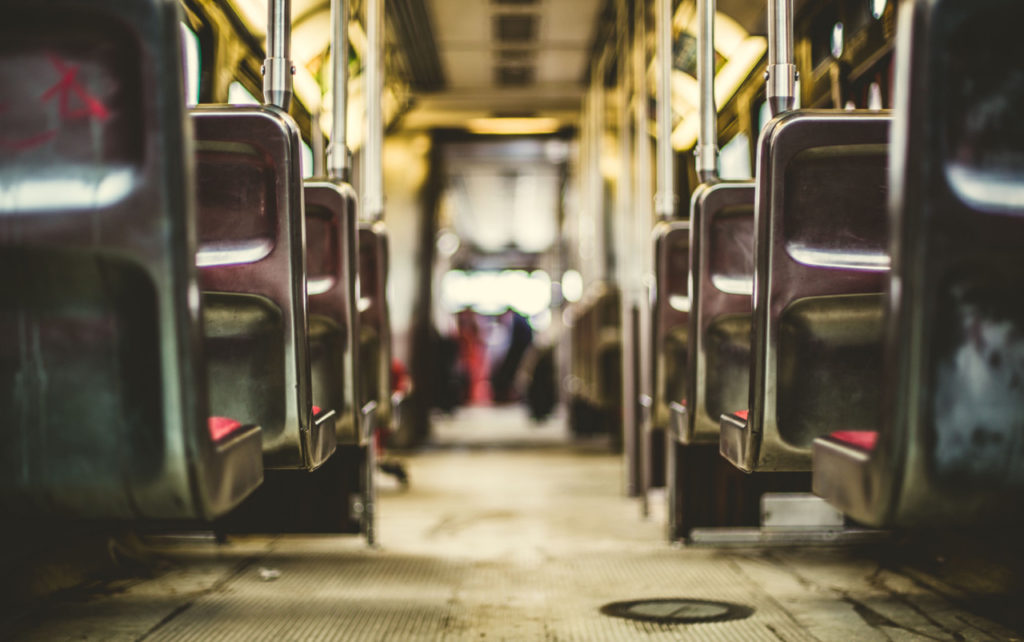 Earlier this month our team from Jobs to Move America (JMA) attended the American Public Transportation Association (APTA) Annual Meeting in San Francisco. We were there to learn the latest in transit trends, from sustainability planning to high-speed rail. We were also an outspoken advocate on behalf of American labor and taxpayers amongst 1,500 attendees. Unfortunately, even with the presence of the Department of Transportation (DOT) and the Federal Transit Administration (FTA), domestic labor was largely left out of the conversation, since most participants were public transit officials, manufacturing company representatives, and private sector consultants focused on stretching the dollar.
Despite this bottom-line focused crowd, we were encouraged by the plenary session's appearance of DOT Secretary Anthony Foxx. He argued that with the right configuration, transportation can connect workers to sustainable jobs and living wages, and transportation as an industry can also generate employment opportunities for disadvantaged Americans seeking second chances. He also spoke about supporting transportation through workforce development opportunities and on-the-job training. "Transportation is the driver of opportunity," he noted.
Ladders of Opportunity, a year-long DOT pilot program launched in 2014, is one initiative supporting these sentiments. This initiative allocates funds "to modernize and expand transit bus service specifically for the purpose of connecting disadvantaged and low-income individuals, veterans, seniors, youths, and others with local workforce training, employment centers, health care and other vital services."
Despite Secretary Foxx's optimism, the reality is that our country's transportation apparatus is being built overseas. American cities spend about $5.4 billion each year on buses and trains for public transportation systems. Much of this taxpayer money goes to global companies simply because they are able to submit the lowest bids, and their overseas manufacture of significant portions of our buses and trains bypasses millions of unemployed Americans and their struggling communities.
Our goal at Jobs to Move America is to keep these tax dollars in the U.S. in order to reinvest this money back into our workforce.  We want to make sure our transportation economy is driving in the right direction.
A recent AFL-CIO blog post illustrates a success story of how a forward-thinking policy can change the lives of American workers. It focuses on the story of Vincent Louque, who engaged with Jobs to Move America partner Los Angeles Black Worker Center to receive job training. He now works as a wire technician at Kinkisharyo International, which is manufacturing rail cars for LA Metro.
The post states that "Kinkisharyo's unique employment practices were a direct result of the city's transit manufacturing procurement policy, which incentivized bidders with high-road employment practices, including hiring from disadvantaged communities and developing robust workforce development programs."
Louque is a good example of how those practices allow Americans to benefit from learning the manufacturing trade and contributing to our transit infrastructure.  Let's hope that the DOT can continue to support workforce development and training opportunities like this, which translate to strong stewardship of public dollars, a strengthened pipeline for domestic transit jobs and the building of a sustainable workforce.
---
Nadine Levyfield is the Communications Specialist on the Jobs to Move America campaign.