Study Finds Elevated Levels of Dangerous Chemicals in Porter Ranch Residents
A family practice physician, testing patients living near the Aliso Canyon natural gas leak, says he has discovered the presence of toxins in their systems.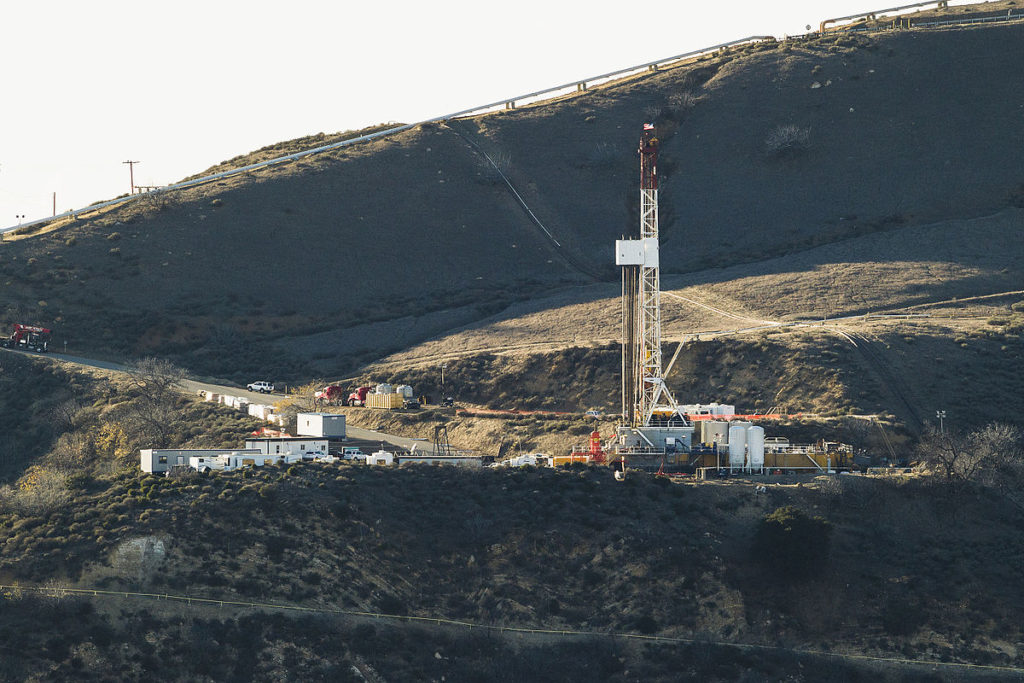 Aliso Canyon photo by Scott L.
Porter Ranch Doctor: "State agencies
are withholding information."
---
An independent health study released earlier this month showed elevated levels of carcinogens in residents living near Aliso Canyon, the site of the massive 2015 natural gas blowout in Los Angeles' San Fernando Valley.
Dr. Jeffrey Nordella, a family practice physician in Porter Ranch, near Aliso Canyon, tested 120 patients just after the gas leak was capped in February 2016 and followed up months later. He found significantly elevated levels of styrene, also known as ethynylbenzene, in urine samples, and higher levels of uranium and lithium in hair samples. In 26 Porter Ranch homes, lithium was detected in water supplied by the Los Angeles Department of Water and Power (LADWP), but there were no detectable levels of lithium in water from other sources.
Capital & Main discussed Dr. Nordella's study with him on October 23, the second anniversary of the massive natural gas leak in the Aliso Canyon storage field.
---
Larry Buhl: How dangerous are some of these chemicals like styrene?
Jeffrey Nordella: Styrene is a volatile organic compound [VOC] and well documented in its use in oil and gas production. It is a carcinogen that is metabolized to a chemical in the liver and it's collected in urine. The level was very high in residents I tested. When you put all of these chemicals in the body, there will be different effects than when you introduce one chemical. The term we use in medicine is polypharmaceutical. We are in unchartered waters in terms of understanding what all of these together will do.
How many of the Porter Ranch residents tested had abnormal symptoms or health problems?
JN: All of them except one patient were ill with a combination of symptoms.
Was there any correlation between the toxins you found in their systems and the symptoms?
JN: I didn't look for that. And remember that more than one chemical can cause the same health symptom. Methane and lithium can cause headaches, for example. This requires further study, but unfortunately a good percentage of the window of opportunity is gone for some of the necessary studies. I started months after the well was sealed. Next week I'm going to initiate an epidemiology study to find out who is sick with what. I will look at how many cases [there are] of leukemia, anemia, transitional cell carcinoma and others. I will see how the findings compare to other populations.
Why isn't the city or county health department doing this?
JN: That's what I want to know. The county health department hired a company to study 103 homes. They did the wipe testing of hard surfaces and they also did air canister testing, but decided not to test for benzene in the wipe study. Why? In their air canister study, six of 103 homes tested positive for benzene above the EPA's acceptable level, but they didn't notify the residents about the levels. Why? As well as benzene, why wasn't the acrolein disclosed when 96 percent of homes tested positive? Acrolein is a VOC linked to cancer. State agencies are withholding information.
Do you think the county department of public health has been forthright with the community?
JN: Absolutely not. And politicians [should] get their heads out of the sand. [State Senator] Henry Stern [D-Canoga Park] has been on top of this, but where are the others? The biggest issue is the lack of transparency.
Your study showed that nearly a third of Porter Ranch residents were experiencing nosebleeds months after the leak was capped. Does this suggest the physical symptoms began before the 2015 blowout and leak?
JN: We had testimony from people who said they smelled mercaptan, a chemical used as an odorant added to natural gas, for a long time before the blowout. Also, we tested hair samples — like rings of a tree. I tested at 12 inches, which is approximately two years of growth, and at a quarter inch. The toxicological appearance of [chemicals] was greater at two years' growth, suggesting residents were exposed a long time ago.
What about lithium in the water? This wasn't due to the gas leak, was it?
JN: It is unknown at this time. I gave my presentation showing lithium in 26 out of 26 samples to LADWP, and I feel their explanation is not sufficient. Their argument is because [the Environmental Protection Agency] has no health goals regarding lithium, there's no reason to test [for] it. It's a circular argument. I provided LADWP with a study out of Copenhagen, Denmark in August, which recommends that people should not take lithium supplements. In my opinion the EPA should look at what's a safe level of lithium, if any.
---
Note: The County Department of Public Health (DPH) said in an email that it had tested a number of homes for many chemicals and published reports of the overall findings, available at: http://publichealth.lacounty.gov/media/gasleak/.
"DPH continues to advocate for a comprehensive, long-term health study of this community, consistent with the scope of work and cost agreed to by a multi-disciplinary panel of experts," the email said. "The projected cost of the study is approximately $35-$40 million."
Dr. Nordella's findings can be read here.
---
Copyright Capital & Main
Green New Deal Targets Link Between Trade Policy and Climate Change
Rep. Alexandria Ocasio-Cortez's resolution spotlights stealth connections between free trade deals, offshoring and carbon emissions.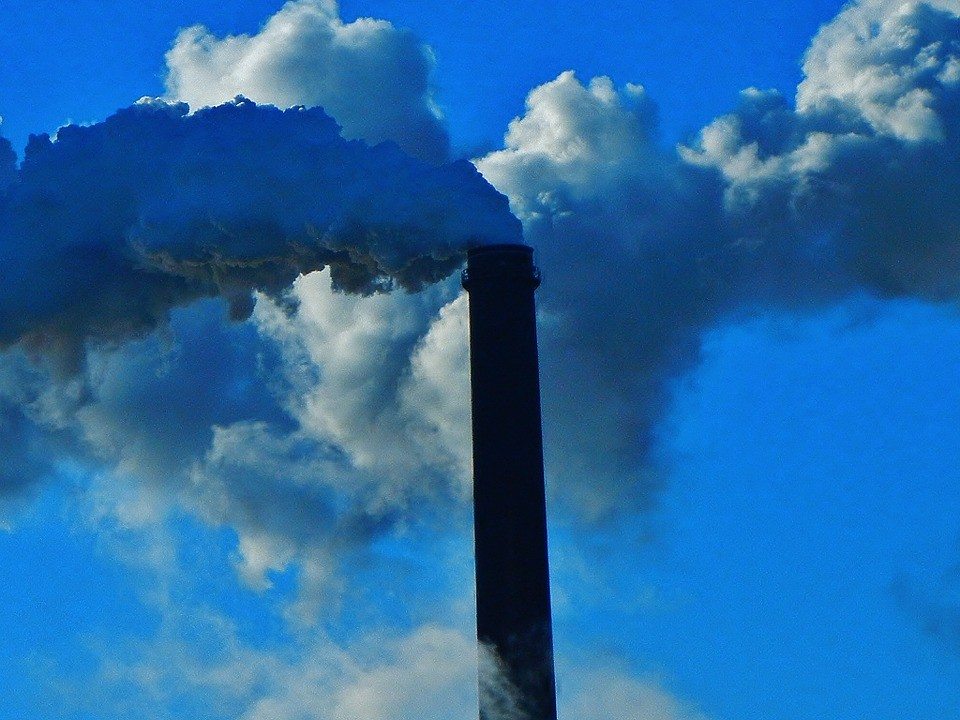 Congressional Democrats on Thursday unveiled landmark Green New Deal legislation outlining proposals to combat climate change — and the measure does not stop at the American border. The resolution calls for new trade laws to halt America's continued export of carbon pollution to countries across the globe.
The link between trade policy and climate change may seem far-fetched, but it is illustrated by the relationship between emissions in different countries. For example: In recent years the United States and Europe had been reducing their own greenhouse gas emissions. That seeming progress has been offset in developing countries such as China, which has seen a significant spike in emissions to the point where it now produces more greenhouse gases than the United States and the European Union combined.
On the surface, these trends might appear to show wealthy nations' proactively decarbonizing their economies, and developing nations failing to do the same. However, China's emissions are not happening in a vacuum: Research suggests they are being fueled by the United States through the trade policies that the Green New Deal resolution targets.
Over the last few decades, under major free trade agreements, corporations have been shifting manufacturing facilities from the United States to developing-world nations like China, where labor and environmental laws are weaker. That shift has not only eliminated millions of American manufacturing jobs, it has also moved carbon emissions to those countries.
The result: The United States and EU had been domestically producing less greenhouse gas emissions, but the picture looks much more grim when considering "consumption-based" emissions — that is, emissions associated with the production of imported goods purchased by a nation's consumers.
"What appears [at first sight] to be the result of structural change in the economy is in reality just a relocation of carbon-intensive production to other regions—or carbon leakage," wrote Dutch researchers in a 2016 report for the Institute for New Economic Thinking (INET).
* * *
Data compiled by researchers at Oxford and the University of Edinburgh show that when consumption-based emissions are considered, the United States and the EU have been fueling carbon emissions through their import-dependent economies.
"If we switched to a consumption-based reporting system," wrote these researchers, "the annual CO2 emissions of many European economies would increase by more than 30 percent and the USA's emissions would increase by seven percent."
While not fully fleshed out, the Green New Deal resolution appears to recognize the link between trade and climate change. The measure, which is sponsored by Rep. Alexandria Ocasio-Cortez (D-NY) and Sen. Ed Markey (MA), calls for "enacting and enforcing trade rules, procurement standards, and border adjustments with strong labor and environmental protections to stop the transfer of jobs and pollution overseas; and to grow domestic manufacturing in the United States."
That demand challenges the existing template of American trade pacts: Up until now, those deals have not included provisions designed to reduce carbon emissions. Indeed, watchdog groups have noted that the term "climate change" was not mentioned in the draft of the proposed Trans Pacific Partnership — a deal that environmentalists said would accelerate greenhouse gas emissions.
The Green New Deal — which is only a non-binding resolution and would not create new programs — asks for a change in that trade model. The idea is to include environmental provisions in trade pacts and to use trade policies to encourage manufacturing facilities to return to the United States, where they would be subjected to more stringent emissions rules as they produce goods for Americans.
That demand is supported by the findings of the INET report, which noted that because of the globalized economy, domestic emissions reductions alone will not be enough to ward off catastrophic climate change.
"It is no great achievement to reduce domestic per capita carbon emissions by outsourcing carbon-intensive activities to other countries and by being a net importer of [greenhouse gases]," they wrote.
---
Copyright Capital & Main