State of Resistance: Protecting California's Air and Water
As Oklahoma's attorney general, Scott Pruitt pinned his career on fighting laws and regulations that stood in the way of agricultural, mining or energy interests. Now he's Trump's pick to lead the EPA.

In December of 2016, the U.S. Environmental Protection Agency cracked down on Canyon Plastics of Valencia, California, for allegedly polluting local waters with nurdles. Tiny bits of resin used in the manufacture of plastic products, nurdles leach chemicals as they collect on beaches and clog up the digestive tracts of marine creatures. Canyon Plastics, the EPA alleged, had been disposing of them in a tributary of the Santa Clara River, which empties into the ocean. The nurdles posed an immediate threat to the endangered steelhead trout that persist in the river, and after an inspection, the federal agency proposed a fine and a remediation plan that was open to public comment.
Nurdles in the Santa Clara might seem trivial compared with lead poisoning a city's tap water, or Volkswagen (and now, allegedly, Fiat Chrysler) cars tricking smog tests. But policing nurdles is an example of an important function of the EPA that often flies under the radar of anyone who hasn't been subscribing to the agency's news feed. Just in the last few months in California, the EPA has ordered a home renovator in Anaheim to spend $34,000 on blood tests for clients' children, who may have been exposed to lead dust; forced Trader Joe's grocery stores to spend $2 million to fix faulty and polluting refrigerators; and imposed a six-figure penalty on a Bay Area refinery that was illegally disposing of the toxic chemical benzene in an unlined waste pond.
All of the small, cumulative enforcement actions over time add up to a single, worthwhile purpose: The safeguarding of the country's air and water to the extent that the EPA's resources allow.
That news feed abruptly went dark this week, as Myron Ebell, the overseer of the EPA transition for the Trump administration, ordered staff to cease communicating with the public except for critical messages. Ebell also ordered the suspension of grants and contracts, according to information provided to the Huffington Post and ProPublica. The unprecedented move was a cold reminder of what everyone following the news has known since December 7, when the news broke that then-President-elect Donald Trump would pick Scott Pruitt as his EPA administrator: The federal agency created under the Nixon administration to enforce our environmental laws may very well be in peril. "Pruitt," says Vermont Law School professor Patrick Parenteau, "is everything people say he is." To wit: no friend to regulation that restrains the polluting industries.
The proof is in Pruitt's record. As Oklahoma's attorney general, Pruitt pinned his career on fighting laws and regulations that would stand in the way of agricultural, mining or energy interests. He has sued to stop a creature on the brink of extinction from being added to the endangered species list; he went to court to defend a state ballot measure that would bar any restrictions on agribusiness' right to pollute the state's waterways (the measure failed at the polls).
Pruitt has also gone after the EPA itself — 19 times, in fact — suing to block a rule that would reduce the haze that contaminates the skies in national parks. He's even tried to stop the time-honored practice of citizens—privately, or under the aegis of environmental nonprofits —taking the agency to court when it falls short, a practice enshrined in the nation's bedrock environmental laws.
There was much discussion of citizen lawsuits during Pruitt's January 18 confirmation hearing before the U.S. Senate Committee on Environment and Public Works. (Pruitt affirmed, to Massachusetts Senator Ed Markey, that he opposed the practice.) Also on the docket was Pruitt's handling of poultry waste in the Illinois River, with New Jersey Senator Cory Booker recounting how Pruitt turned his back on a legal settlement that Pruitt's predecessor, Drew Edmondson, had achieved with the poultry producers to reduce phosphorous pollution. Vermont Senator Bernie Sanders pressed the nominee on his views on climate, which, like every other Trump nominee's views on climate, came out sounding more measured and reasonable than the president's "Climate change is a Chinese hoax" remark.
Less attention was paid, however, to what will happen to these many smaller enforcement duties when the EPA and Justice Department abandon their roles in protecting public health. Pruitt has said that he respects state's rights; it's been one of the key phrases of his tenure. He nevertheless indicated during the hearing that he might deny California its currently held right to impose limits on tailpipe emissions that exceed federal standards; he also suggested that the federal government should have stepped in sooner in Flint, Michigan's water crisis. "The EPA should have acted expeditiously" when it became clear the state wasn't acting to clean up the lead in the city's water supply, Pruitt said. But that's a statement that runs counter to literally everything Pruitt has done in his active career as the chief enforcer in his home state, where, as Delaware Senator Tom Carper noted, every county for which data is collected consistently exceeds federal air pollution standards.
Pruitt's record on enforcement has been one of laxity, not enforcement. His inaction as the new EPA head could nullify environmental laws in practice even while they remain on the books.
Environmental laws are only as good as their implementation," says Jared Blumenfeld, the recent former regional EPA administrator for the Pacific Southwest and Hawaii. "They are great things to have on the books; we can feel good about them. But without enforcement, they're paper tigers."
Enforcement, in fact, is the very reason for the EPA's existence—as well as the defining characteristic of modern environmentalism. If President Theodore Roosevelt's famous camping trip with John Muir had ushered in the era of conservation, it was Rachel Carson's 1962 book Silent Spring, a "quietly shocking tale about the widespread pesticide poisoning of man and nature," according to the agency's official origin story, that gave rise to "a political movement which demanded the state not only preserve the Earth, but act to regulate and punish those who polluted it." It was, at the time, a nonpartisan ideal: The EPA's first administrator was a staunch Indiana Republican, William Ruckelshaus, who nonetheless believed wholeheartedly in the agency's mission. "Obviously," he told senators at his confirmation hearing, "if we are to make progress in pollution abatement, we must have a firm enforcement policy at the federal level."
One of the first things Blumenfeld did after President Obama appointed him was rebuild the EPA's enforcement division, which had been gutted way back under President Ronald Reagan's first EPA administrator, Anne Gorsuch. (George W. Bush's administration further hobbled enforcement staff, sending longtime staffers fleeing in disgust.) Still, the Obama administration's EPA has not been the most robust in history. Criminal prosecutions for environmental crimes, which peaked under President Bill Clinton in 1998, in 2016 were the lowest they'd been in two decades, reports the Transactional Records Access Clearinghouse at Syracuse University. But that's mostly a problem of diminishing resources, a situation Congress has responded to by further diminishing them.
And Pruitt is right about Flint: The EPA did err when it failed to intervene in that city's water crisis, long after agency scientists knew lead was leaching into the water supply. But the Flint disaster also points up why the EPA is necessary. Most enforcement of the Clean Air and Clean Water Acts, those twin landmark laws first authored during the Nixon administration, is delegated to the states, which in turn pass the responsibility on to regional or local authorities. (California, for instance, takes its federally delegated authority to regulate pollutants under the Clean Air Act and distributes it among 35 local air districts.) When those local agencies fail to protect public health, the EPA can and should intervene. Its failure to do so in Flint shows what happens to state environmental law when the EPA isn't there as a backstop.
"States need to know that someone else is watching to make sure federal environmental laws are being effectively implemented and enforced," Blumenfeld says.
Even a governor who views himself as an environmental warrior at times lacks the political will to do the right thing. In 2011, when California regulators warned that Central Valley oil-drilling operations risked polluting local aquifers, Governor Jerry Brown fired the regulators; three years later, the EPA ordered a more thorough review, and shut down 56 wells.
There's also the issue of local authorities getting to know their industrial operators a little too well. "The basic enforcement philosophy at EPA is that the closer the relationship between the enforcer and the entity that's being inspected, the greater the likelihood that problems will arise," says Blumenfeld. Exide Technologies' battery recycling facility in Vernon was allowed to pollute the community under a temporary permit for 33 years, with the California Department of Toxic Substances Control exacting only minimal fines before the story broke wide in 2013. This, despite a long history of inspections that revealed leaks of lead-acid battery waste and arsenic into the neighborhood's soil and water. It took the EPA and U.S. Department of Justice to close down the plant for good.
And even when California regulators abide by environmental laws better than their counterparts in other states—and pass emissions laws that exceed federal standards—there's no guarantee California will remain the beacon of environmental progress that it is now. Jim McElfish, a senior attorney with the Washington, D.C.-based Environmental Law Institute, points out that Wisconsin was once "one of the great environmental pioneers" and the home of conservationist hero Aldo Leopold. Now, with Wisconsin under conservative political leadership, environmental groups complain that the state has scrubbed all mention of climate change from its official websites, and say officials repeatedly turn a blind eye to Clean Water Act violations.
"California might feel pretty good right now with a unified state legislature and governor and strong economy," McElfish says. "But if you look back a decade, when you had a legislature that couldn't pass much of anything, a huge budget deficit and the economy flagging — it was hard back then to do much for the environment." Depending on shifts in the political winds, California could go that way again.
"States," says McElfish, "can regress."
Environmental enforcement at its best, however, happens when states' own environmental laws are strong and the federal government acts to shore them up. Richard Frank, an environmental law professor at the University of California, Davis, cites the recent Volkswagen settlement as an example of that fact: A state with rigorous air laws had the support of the federal government to make them stick. "The opportunity for an efficient, effective and swift resolution of that case was enhanced considerably when you had the state of California and its air board working shoulder to shoulder with the EPA and the Justice Department," Frank says. "It's a very good example of a collaborative, aggressive approach." A similar drama is now unfolding with Fiat Chrysler, which also allegedly installed test-beating software in some of its cars.
Such collaborations will no doubt be rare in the next four years — the arrest of Volkswagen's emissions compliance executive, Oliver Schmidt, at Miami International Airport on January 7, may be the last of its kind for a while. (Schmidt allegedly lied to California regulators about why polluting diesel cars were passing their emissions tests, adding a criminal investigation to the civil settlement). In California, potential criminal operators might still be found out, but holding them accountable will require more time and money. And the air we breathe could well get worse.
Which brings us back to those EPA announcements that until recently came over the email transom—not just the news of penalties and fix-it orders, but the grants and the financial support the agency provides for clean-fuel vehicles in polluted areas, or its offers to install better ventilation in alarmingly toxic nail salons. However much the average citizen blanches at the surfeit of data, however mind-numbing all those announcements had become to the public and reporters, there's always a subset to whom each one of them matters a great deal: The people whose air or water has been contaminated, whose children on some days can only breathe with the help of inhalers, who've been living on bottled water for fear of what issues from their taps, whose parents died young of some strange cancer. Before the Clean Air and Clean Water Acts were written, a smog event in Pennsylvania had killed 20 people in a single week, and a river in Ohio had burst into flames. The U.S. Environmental Protection Agency, the creation of a Republican president under pressure from both an alarmed public and a relentless Democratic congress, was established to stop such things from happening.
Congressional Democrats are hosting a panel discussion today, Tuesday (live video here), to hear testimony about Pruitt's nomination from tribal leaders, environmental advocates and other interested parties, in order to probe "serious questions" that remain about Pruitt, Sen. Carper's office said in a statement Monday. Pruitt may not be confirmed, but his defeat wouldn't be the end of the threat. The next pick will still come guided by Ebell, known as the "climate contrarian" of the Competitive Enterprise Institute, an industry-lobbying group.
California can still do a lot to protect the environment within its borders, and no doubt will. The chair of the state's air board, Mary Nichols, who served in President Bill Clinton's EPA, is renowned as a relentless firebrand on clean air policy—she's even pushed for an end to the internal combustion engine. State water authorities, while refusing to speculate on the new administration, insist they'll carry out their duties to public health and ecology with or without the support of the federal government. "Our authority is very clear," wrote spokesman George Kostyrko in an email, "and we will continue to ensure that the beneficial uses of surface waters are sustained for the residents of California under our authority within both the Clean Water Act and California Water Code."
"We've been the best environmental stewards in the country," says Mark Gold, associate vice chancellor for environment and sustainability at the University of California, Los Angeles. "Our economy is tied to the green economy, and our economic recovery is an example of what happens when as a state you do what's in the best interest of the environment."
California's environmental groups aren't in an unfamiliar place when it comes to taking up the slack of a feckless EPA. The key, say some, is to ride herd on the state while continuing to pressure the feds in court. Blumenfeld points to the example set by Luis Olmedo, executive director of Comite Civico Del Valle, a nonprofit based in the Imperial Valley that uses citizen science to take action on local pollution. In 2007, the group began conducting "Toxic Bus Tours" of low-income neighborhoods in the Imperial Valley; Olmedo and his crew later branched out with websites where people can report environmental violations and keep track of whether they're being addressed. So far the group has developed portals for seven communities and has outfitted some with air-quality monitors.
Olmedo calls the online reporting system a way of "democratizing environmental protection," inspired by the Louisiana Bucket Brigade's data crowdsourcing after the BP oil-spill disaster of 2010. It's raised the community's environmental awareness and fostered relationships between local communities and state regulators, who show up at local task force meetings to discuss current or impending issues.
The new White House's policies and practices aren't of much concern to Olmedo; his group's information gathering, he believes, is insulated against politics. Data-gathering is hard to fight on partisan grounds. "We've already been through two administrations in the time since we've been evolving this model," he says. Transparency, he finds, gives a community the "political muscle" to force change. "It's proactive policing."
Crowdsourcing may be California environmentalists' best chance of protecting the state's resources in the face of federal hostility. Many complaints of potential environmental crimes, Olmedo says, come from business owners who are following environmental laws and want their competitors to do the same. "Even in the worst of circumstances, communities can expose corruption and get it addressed," he says. "What we have is a feasible way for the state to cover more ground."
And that's probably what the state agencies will have to do—expand their reach, and investigate more deeply. It can be done. "We learned during the Bush administration that we can't rely on the federal government to fix our problems," says Mark Gold. "California is big enough to lead by example."
---
Trump photo by Michael Vadon; Yosemite photo by Guy Francis.

Diablo in the Details: Who Will Shoulder the Costs of a Nuclear Power Plant Shutdown?
Built atop an earthquake fault on an idyllic California sea cliff, the Diablo Canyon nuclear plant has hardly gone a day in its history without stirring controversy.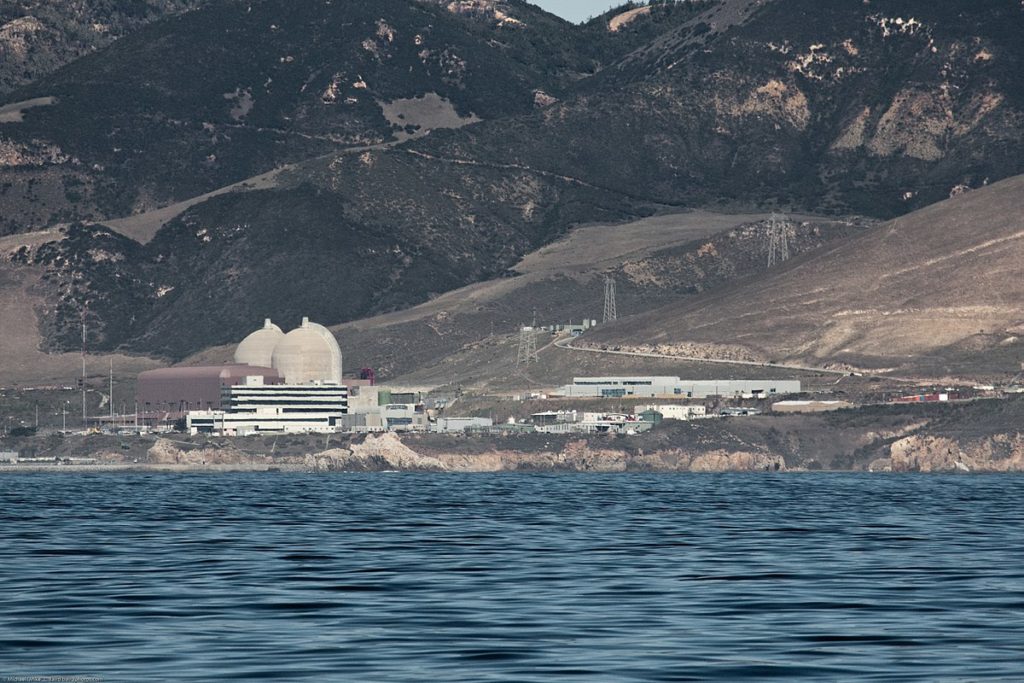 The agreement was lauded as historic. Environmental groups, labor and the state's largest electrical utility had come together in the summer of 2016 and crafted a joint proposal to shutter California's last nuclear power plant. For the enviros, who had opposed the plant since the San Francisco-based utility Pacific Gas & Electric first proposed it more than a half century ago, there would be the promise of clean energy to replace the plant's annual 18,000 gigawatt-hours of electricity, supplying three million homes — 20 percent of PG&E's service area — with energy free of greenhouse gases. For labor, represented by the International Brotherhood of Electrical Workers Local 1245, there would be ample funds to retain skilled workers, and retrain the ones losing their jobs.
There was even $85 million in "community impact mitigation" funds for the local community to offset lost property taxes and other costs to the local economy.
With this agreement the utility would finally secure the California Public Utilities Commission's approval to unplug and dismantle Diablo Canyon's two units when their federal licenses expire in 2024 and 2025.
The approval to unplug, at least, was granted. An administrative law judge with the utilities commission responded to the joint proposal with a proposed decision, authorizing the utility to take the Diablo Canyon facility off the grid six years from now. But the revised proposal denied PG&E the $1.76 billion it had requested for the suite of benefits in the joint proposal. Instead, it authorized the utility to recover from its customers exactly $241.2 million for costs associated with the plant's retirement. It shifted the responsibility for community impacts to the legislature, and punted the issue of replacement power to the utility. And it cut what was a proposed $363.4 million to retain and retrain workers by more than a third.
On January 11, the commissioners adopted a final decision that made only modest changes to the proposed decision as written by the administrative law judge.
Peter Miller, western energy project director with the Natural Resources Defense Council, says his organization was disappointed with the cuts. "We'd struck a great deal with the labor union on Diablo Canyon," he says. Retiring a nuclear plant is, in terms of economic consequences, the same as powering down a coal plant. Avila Beach, where the plant sits, is a company town, organized around a "big, old power plant that doesn't fit the modern grid," Miller says. "Instead of just turning the key and abandoning the plant, the town and the workers, we wanted to find a more collaborative way to retire the plant and jumpstart the replacement process."
The joint proposal had also been crafted to avoid what happened at the San Onofre plant in 2013, when cracks in a new steam generator's tubing caused the plant to shut down suddenly and permanently. All but 400 of the plant's 2,200 or so workers lost their jobs, and Southern California Edison, the plant's major owner, replaced much of the nuclear plant's emissions-free generation with polluting natural gas.
On March 16, State Sen. Bill Monning (D-Carmel) and Assemblymember Jordan Cunningham (R-San Luis Obispo) announced SB 1090, a bill that would require the commission to restore certain elements of the joint proposal, including the full funding for workers. The law also stipulates that clean energy must replace what the nuclear plant produced. Monning's bill will also allow PG&E to bill customers for the proposal's original $85 million to soften the blow to the community when the plant shuts down.
"San Luis Obispo County agreed to house the Diablo Canyon Nuclear Power Plant, which provides power to more than three million people and benefits Californians despite the negative repercussions," Monning said in a statement. "The County and its residents deserve to be compensated for the impacts they will incur when the plant shuts down."
But do they? Matthew Freedman, a staff attorney with The Utility Reform Network (TURN), warns that it's not PG&E shareholders paying the costs of the plant's retirement. The utility will recover the costs in customers' bills. He worries that what he calls Monning's "end run" around the utilities commission's decision could set an expensive precedent for any community with a power plant nearing the end of its natural life.
"We're sensitive to the fact that communities have been reliant on Diablo Canyon for employment and revenue," he says. But there was never any expectation that the plant was going to operate beyond the end of its current license. The costs of an aging nuclear plant, combined with competition from natural gas, rooftop solar and rapid gains in energy efficiency, mean that the electricity once touted as "too cheap to meter" will soon be too costly to produce. "That's been known for decades," Freedman says.
If SB 1090 passes, "it will embolden every community where a power plant is closing to have their representative run a bill in the legislature to get a chunk of money on everyone else's dime," Freedman says. He notes that the Orange County communities around San Onofre didn't get a payout when that plant shutdown. "Perhaps," Freedman says, "this will give them ideas."
Built near an earthquake fault on an idyllic California sea cliff, the Diablo Canyon nuclear plant has hardly gone a day in its history without stirring controversy. Pacific Gas & Electric announced plans to build it in 1963, but more than 20 years passed before it went into service, thanks in part to organized opposition to the plant during a time when people in the U.S. had ecology on the brain. Mothers for Peace, founded in 1969 to protest U.S. involvement in the Vietnam War, shifted its energies in 1973 full time to stopping the construction of Diablo Canyon; a group called the Abalone Alliance formed in 1977 specifically to oppose the plant. Their members pored over legal and technical documents, dragged PG&E through lawsuits, and when that didn't work, chained themselves to fences to stop machinery. Jackson Browne was arrested for his part in the protests in 1981; Jerry Brown, California's governor then as now, vowed to do everything in his power to shut the project down.
Plant opponents were not without cause. In 1971, oil company surveyors had discovered an offshore fault sufficiently long to produce a 7.5 magnitude earthquake less than three-and-a-half miles from the site of the two reactors under construction. As Diablo Canyon had only been designed to withstand a magnitude 6.75 quake, PG&E was forced to redesign the plant to a higher seismic standard. As late as 1981, under pressure from activists, the Nuclear Regulatory Commission was suspending PG&E's license to test and operate the plant until it could pass several seismic tests. The delays were expensive. When Diablo Canyon's first reactor finally went online in 1985, PG&E customers were on the hook for $5.8 billion in construction costs, roughly $5.2 billion more than the original 1968 estimate.
Pacific Gas & Electric has been recovering those costs, along with any other capital expenditures, via its customers' bills since the start of the plant's life. Matthew Freedman doesn't think the utility should be able to tack more on at the end. "PG&E loves to provide money collected from ratepayers and act like they're engaging in a charitable endeavor like a good corporate citizen," he says. "But there's nothing in [Monning and Cunningham's bill] that assigns any responsibility to the utility."
With or without support for workers and local residents, however, no new fuel rods will be loaded into Diablo Canyon's reactors after 2025. The steam generators will power down, and electricity production will cease. The plant will stand for a time, as San Onofre does, a relic of a bygone era, as workers begin the multi-billion-dollar process of relocating spent fuel from pools to heavy steel casks, decontaminating the plant's radioactive innards and removing its crapped-out equipment. And for the first time since 1957, when the ill-fated Santa Susana Sodium Reactor began operations near Moorpark, California, California's grid will be free of nuclear power.
---
Copyright Capital & Main