Song Sung Red, White and Blue
News that George Zimmerman (a "white Latino") got away with shooting and killing Trayvon Martin, a black teenager armed with nothing more than a bag of Skittles, brought joy to many conservatives. Some went so far as to say "God Bless George Zimmerman."
Less than 24 hours before the Zimmerman verdict, Grammy-winning singer Marc Anthony, a dark-skinned Latino, was viciously lambasted — for having had the audacity to sing 'God Bless America' at Major League Baseball's All Star Game. One tweeted "Why is some Spanish fuck singing 'God Bless America' at the all-star game?" Another wrote, "C'mon MLB. How you gonna pick a Mexican to sing 'God Bless America'? Was Castro unavailable?"
Anthony happens to be a born-and-bred American citizen of Puerto Rican descent.
This was as ironic as it was painful, seeing as how Irving Berlin, one of America's greatest songwriters — Jerome Kern said Berlin is American music — wrote the song in question as a celebration of America's inclusiveness. In her new book God Bless America: The Surprising History of an Iconic Song, ethnomusicology scholar Sheryl Kaskowitz traces the history of a song written in 1918 but not published until 20 years later. She argues that the broad appeal of "God Bless America" stems from the ambiguity of its lyrics. Whose God was Berlin, a Jew, talking about?
Initially, "God Bless America" served as an apolitical anthem — it was the theme song for the 1940 presidential campaigns of both FDR and his Republican challenger Wendell Willkie. During the '40s, Kate Smith sang it every week on her extraordinarily successful radio show and popularized it to the extent that it's often been put forward as a replacement for the difficult-to-sing "Star-Spangled Banner."
Over the past half-century, the right has used "God Bless America" as an all-purpose signifier of the God-given superiority of All-American values over those of the secularists, socialists, anarchists and malcontents of the left.
Kaskowitz credits Ronald Reagan for making especially potent political hay from the song. She adds, "It is a satisfying and intriguing coincidence that Reagan, who would become so strongly associated with 'God Bless America,' was the star of the 1943 film This Is the Army, in which the song made its movie debut — in fact, Reagan first appears on screen while the song is playing, during a reenactment of Kate Smith's premiere of the song on her radio show."
Not everyone loved "God Bless America." Progressive hero Woody Guthrie, another of America's greatest songwriters, wrote an angry response to what he considered the schmaltz of Berlin's tune in what would become his best-known song. "This Land Is Your Land" — originally titled "God Blessed America" — includes a verse that evokes an America that could not be shouted out of sight by right-wing polemics: "One bright sunny morning in the shadow of the steeple /By the Relief Office I saw my people/As they stood hungry, I stood there wondering if /God Blessed America for me."
If the mushy lyrics and the conservative hijacking of "God Bless America" leave you cold, Mark Kurlansky's new book Ready For A Brand New Beat offers an alternative: If Kaskowitz's book focuses on the ambiguities of "God Bless America," Kurlansky goes all in with praise of the 1964 Martha and the Vandellas' classic "Dancing in the Street," which, he says, became "the anthem for a changing America."
"Dancing in the Street," the smash hit that blasted nationwide from car radios and record stores during a steaming summer of protest riots by blacks in every major American city, was a product of black culture with a message that appealed to everyone. Its writers, singers and musicians were mostly black, and the record was released on Motown, the wildly successful label owned by Berry Gordy, a black entrepreneur who adopted the inclusive slogan "The Sound of Young America." Co-writer Marvin Gaye reportedly came up with its title when he saw inner city black, white and Latino kids playing together in the street.
Both "God Bless America" and "Dancing in the Street" aim to celebrate a spirit rather than a particular God — and certainly not the God George Zimmerman invoked when he told Fox News's Sean Hannity that Trayvon's killing was God's plan.
Our species rolls on — never, as Martin Luther King Jr. observed, on the wheels of inevitability, but in the brave actions of men and women who can see the promised land from here. Asked on a TV talk show about those who declared him and his All-Star game performance un-American, Marc Anthony showed the real meaning of "stand your ground." In the spirit of "God Bless America" and "Dancing in the Street," he said, "I'm more New York than ever. I'm more Puerto Rican than ever."
(Michael Sigman is a writer/editor, media consultant and the president of Major Songs, a music publishing company. His post first appeared on Huffington Post and is republished with permission.)

Award-Winning Reporter David Sirota to Lead National Investigative Desk on Inequality for Capital & Main
The New York Times has credited Sirota's Wall Street reporting for showing "that secrecy can hide high fees, low returns, excess risk and the identity of politically connected dealmakers."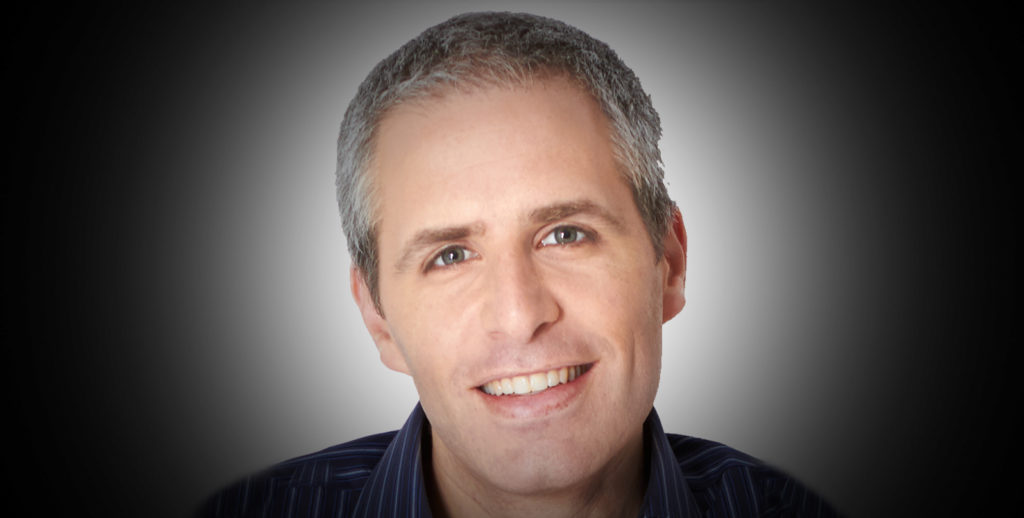 LOS ANGELES — Capital & Main announced today that award-winning reporter David Sirota will lead a new national investigative desk for the California-based publication. His coverage will focus on the country's historically high level of economic inequality, and the role of Wall Street, the private sector and government policy in perpetuating income disparity.
"I am thrilled to join one of the most promising young investigative publications in the country," said Sirota. "There has never been a greater need for aggressive nonpartisan reporting that scrutinizes how corporations, lawmakers and the super-rich wield political and economic power. Capital & Main has established a reputation as an intrepid source of hard-hitting investigative reporting. I am excited to expand their capacity to shine a spotlight on how and why America now has the highest level of economic inequality in the country's modern history."
Sirota will join Capital & Main as a full-time reporter this summer, and prior to that will consult with the publication on editorial content and partnerships. The new position was made possible in part by a grant from the Jonathan Logan Family Foundation in Oakland, CA.
Capital & Main is a non-profit publication founded in 2013 and its reporting has been co-published by (among others) The Atlantic, Time, The Guardian, Reuters, The Daily Beast, Slate, Grist, Fast Company, The Huffington Post and Newsweek. Capital & Main's reporting has won recognition from the Society of American Business Editors & Writers, the Southern California Journalism Awards and the Best of the West contest. Its reporters have been featured on (among others) PRI's The World, WNYC's The Takeaway, as well as on programs on KQED and KCRW.
Sirota has reported extensively on the relationship between money and politics, and has gained a reputation as a journalist willing to scrutinize public officials of both parties. During his career, he has become one of American journalism's most authoritative experts on complex financial systems including taxes, hedge funds, private equity and public pensions. He is a two-time winner of the Best in Business award from SABEW – most recently for his coverage of the 2017 Republican tax bill and its controversial "Corker kickback" provision. Before that, he won recognition from the Columbia Journalism Review for his reporting on how conflicts of interest shaped how Democratic Gov. Dan Malloy's administration oversaw a proposed health-care merger. Sirota has also won Ithaca College's Izzy Award and has been a finalist for UCLA's Gerald R. Loeb Award and Syracuse University's Mirror Award.
The New York Times has credited Sirota's Wall Street reporting for showing "that secrecy can hide high fees, low returns, excess risk and the identity of politically connected dealmakers." In one of its awards, SABEW said Sirota has produced "original, tenacious reporting that displayed a mastery of scouring documents, analyzing data and holding public officials accountable." The legendary late columnist Molly Ivins said, "Sirota is a new-generation populist who instinctively understands that the only real questions are 'Who's getting screwed?' and 'Who's doing the screwing?'"
"David Sirota is one of the finest investigative reporters in the country, and he promises to take Capital & Main's reporting on inequality and related issues to a whole different level," said Capital & Main board member Rick Wartzman, a former Wall Street Journal reporter, Los Angeles Times business editor and the author of four books, including The End of Loyalty: The Rise and Fall of Good Jobs in America. "David's fearless approach to holding the powerful to account is precisely what we need at this moment in time."
From 2014 to 2018 Sirota led International Business Times' investigative reporting team, where he broke major stories on how President Trump's top adviser evades ethics laws as he shapes policies that could enrich his firm; CFPB chief Mick Mulvaney's ties to the financial industry — and how he pressured regulators to back off predatory lending rules at the same time he was raking in cash from payday lenders; how Equifax lobbied against consumer protection rules just before its huge data breach; and how chemical companies that spewed toxins after Hurricane Harvey had worked to reduce safety regulations in the lead-up to the disaster.
In 2014, Sirota's investigative series for PandoDaily about public broadcasting compelled a PBS flagship station to return a $3.5 million contribution from a hedge fund billionaire. That same year, Sirota's investigative reporting about pensions for PandoDaily and then for International Business Times led the New Jersey state government to open a formal pay-to-play investigation and to divest state holdings in a venture capital firm. Sirota's reporting for International Business Times also led San Francisco officials to delay a proposed $3 billion investment in hedge funds.
"We have been longtime admirers of David's work, and couldn't imagine a better fit for our reporting on inequality," said Capital & Main publisher Danny Feingold. "David will give us the capacity to break important national stories on one of the country's great existential threats."
Sirota is also the author of two New York Times best-selling books, Hostile Takeover and The Uprising, as well as Back to Our Future, which became the basis for the National Geographic Channel's miniseries "The '80s: The Decade that Made Us." He appears frequently on MSNBC and CNN, and is the host of a podcast on economic, political and social issues.