Social Security Is 77 Years Old and Still a Hot-Button Topic
FDR signing the Social Security Act of 1935.
(Note: This 2010 L.A. Times op-ed appeared on the 75th anniversary of the signing of the Social Security Act. Today is that landmark legislation's 77th birthday and, with Social Security certain to be one of the defining debate topics of this year's presidential contest, we feel this piece is worth revisiting. Reposted with the authors' permission.)
Alf Landon, the Kansas governor running as the Republican Party's 1936 presidential candidate, called it a "fraud on the working man." Silas Strawn, a former president of both the American Bar Assn. and the U.S. Chamber of Commerce, said it was part of President Franklin D. Roosevelt's attempt to "Sovietize the country." The American Medical Assn. denounced it as a "compulsory socialistic tax."
What was this threat to American prosperity, freedom and democracy they were all decrying? It was Social Security, which Roosevelt signed into law on Aug. 14, 1935 — 75 years ago Saturday.
The opponents of Social Security were not right-wing extremists (the counterparts of today's "tea party") but the business establishment and the Republican Party mainstream.
In the early Depression years, more than half of America's elderly lived in poverty. But most business leaders and conservatives considered the very idea that government had a moral responsibility to help senior citizens retire with dignity to be outrageously radical, a dangerous trampling of individual liberty. They predicted that the Social Security tax would bankrupt the country.
As New York's former governor, Roosevelt knew that business groups had opposed the most important pieces of social legislation on that state's books, including the factory inspection law (passed as a result of the 1911 Triangle Shirt Waist factory fire that killed 146 women), the law limiting women's workweek to 54 hours, unemployment insurance, pensions for the elderly and public works projects to put people back to work.
Once elected president, FDR viewed Social Security as part of his broader New Deal effort to humanize capitalism. Born to privilege, he understood that many wealthy people considered him a traitor to his class. They were, he thought, greedy, unenlightened and on the wrong side of history.
FDR outmaneuvered Social Security's opponents, using his bully pulpit to explain why they were misguided.
"A few timid people, who fear progress, will try to give you new and strange names for what we are doing," he said in a June 1934 "fireside chat" on the radio. "Sometimes they will call it fascism, sometimes communism, sometimes regimentation, sometimes socialism. But in so doing, they are trying to make very complex and theoretical something that is really very simple and very practical…. I believe that what we are doing today is a necessary fulfillment of what Americans have always been doing — a fulfillment of old and tested American ideals."
Most Americans agreed. Running for reelection the next year, FDR beat Landon in a 60.8 percent to 36.6 percent landslide.
Today, Social Security insures families against the loss of income caused by retirement, disability or death. It provides more than $600 billion in benefits to 51 million people. It lifts more than 35 million older Americans out of poverty. One-third of Social Security's beneficiaries collect survivors or disability insurance, keeping millions of families with a disabled or deceased breadwinner from destitution.
Americans view Social Security as a central component of the nation's social contract. It is probably the most popular federal government program. Not surprisingly, when President George W. Bush tried to privatize Social Security — essentially asking Americans to put the security of their future in the stock market — the people considered it a preposterous idea, especially after they had watched thousands of Enron investors lose their savings and saw the stock market lose 38 percent of its value between January 2000 and October 2002.
Today, 77 percent of Americans — even 68 percent of Republicans — believe that policymakers in Washington should "leave Social Security alone" and find other ways to reduce the deficit, according to a national poll in June by the University of New Hampshire. In fact, 75 percent of tea party supporters favor Social Security and Medicare, a New York Times/CBS News poll found in April.
There are still a handful of Americans who bash Social Security. They dress up their arguments in different clothing, but their views haven't changed much from those of their counterparts 75 years ago. We can't afford Social Security, they say. It's going bankrupt. It will destroy our economy and our society.
America, one of the world's wealthiest nations, can afford to provide an economic cushion for the elderly and the disabled. By making some minor adjustments, Social Security will remain vital and solvent for this and future generations. Economists say that raising the income ceiling on the payroll tax, applying the Social Security tax to nonwage income or adding a modest increase to the payroll tax could add decades to the health of the Social Security trust fund.
In retrospect, it is obvious that Social Security's Depression-era opponents engaged in fear-mongering, not economic reality. Their opposition was based on a free-market fundamentalist ideology that abhorred any attempt to use government to improve Americans' living conditions.
Just as the early battle over Social Security wasn't really about old-age insurance, current fights over public policy are really placeholders for broader concerns. They are about what kind of country we want to be and what values we consider most important. Today, business groups and right-wing zealots oppose health care reform, tougher financial regulations, stronger workplace safety laws, policies to limit climate change, higher taxes on the rich and extension of unemployment insurance to the long-term jobless. The issues vary, but the mantra is the same: This policy will kill jobs, undermine the entrepreneurial spirit and destroy freedom.
The White House and progressive activists should aggressively challenge assertions about the disasters that will befall us if government protects consumers, workers, seniors, children, the disabled and the environment. Throughout our history, progress has been made when activists and politicians proposed bold ideas and then won a series of steppingstone reforms that redefined the social contract.
Can Airbnb Be Regulated?
Co-published by Fast Company
As cities struggle to rein in the short-term rental service, a detente in San Francisco may show the way.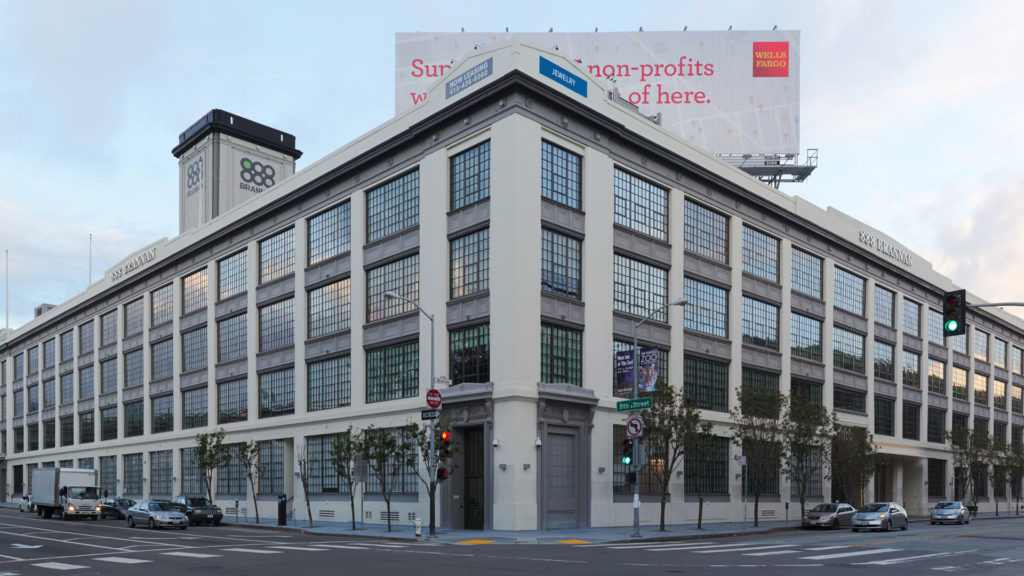 Co-published by Fast Company

From Barcelona to Santa Monica, cities alarmed by the proliferation of short-term rental homes have attempted to rein in Airbnb and its competitors with regulations. They have taxed them. They have limited them to certain neighborhoods or building types. They have banned them altogether. In December, after three years of debate, Los Angeles capped the number of days hosts could rent out their homes at 120.
But do these rules work? One test of the effectiveness of cities' regulatory efforts is their impact on Airbnb's growth. Two years ago, UBS, the Swiss investment bank, analyzed data from 127 cities and attributed slowing growth in listings at Airbnb to the emergence of local regulations. A November survey of travelers by Morgan Stanley lists their concerns about home sharing's legality as one of several factors explaining the company's plateauing growth. That said, Airbnb, which has a $30 billion valuation and is planning an initial public offering as early as this year, is still experiencing user growth in the double digits.
---
There are myriad ways for Airbnb hosts to elude cities' regulatory efforts.
---
The success of cities that have been able to regulate tech-enabled tourism owes to the powerful coalitions that have mobilized to challenge these data-driven platforms and to the fact that they are beginning to fight with their own digital weaponry.
One major challenge is simply finding and monitoring illegal rentals. Traditional code enforcement methods — door knocking and taking photos — have been supplanted with "web scrapes" and other high-tech approaches. Without these tools, "it's like bringing a knife to gun fight," says Ulrik Binzer, a former Airbnb host from Marin County who now runs San Francisco-based Host Compliance, a company that helps cities develop and enforce short-term rental regulation. "There are just too many of them."
In addition, a "city has to be able to go to a platform that ignores its law and hold it accountable," says Dale Carson, a hotel industry lobbyist and co-founder of Share Better San Francisco, a coalition of sometime adversaries — tenants, apartment owners, hotels and hotel workers — who advocate for regulations of the behemoth Airbnb and other home-sharing platforms. (Disclosure: Share Better New York is a financial supporter of this website.)
In a landmark 2016 case, a U.S. District Court upheld San Francisco's ability to hold Airbnb liable when hosts operate illegal rentals. Airbnb can now face fines if it charges a booking fee for units that are not legally registered with the city.
---
San Francisco shed about half of its short-term rental listings after its rules were updated in 2017.
---
But there are still myriad ways for hosts to elude cities' regulatory efforts, including setting up fake host names and shell companies, or registering on multiple platforms. The hardest violators to root out, according to some researchers, are hosts who run de facto hotels and take permanent housing off the market. "The biggest problem are the commercial short-term rentals" since "the risk might be worth it to stay operating," says Shirley Nieuwland, a doctoral candidate at Erasmus University in the Netherlands who co-authored a study on cities' attempts to regulate Airbnb.
*   *   *
San Francisco has been held up as a regulatory success story, in part because it shed about half of its short-term rental listings after its rules were updated in 2017.
City Attorney Dennis Herrera notably secured $2.25 million in penalties from property owners Darren and Valerie Lee, who, after being caught once in 2014, returned to illegally renting out 14 other apartments on Airbnb until being caught again last year. (Only permanent San Francisco residents may let their homes as a short-term rental — and for not more than 90 days in a year.)
More tellingly, what was once an adversarial relationship characterized by battles at the ballot box and legal sparring between the city and Airbnb is now a cooperative one. "I think we have a system in place that is very effective," says Kevin Guy, director of San Francisco's Office of Short-Term Rental. "We have a regular cadence of email communications back and forth" between the various platforms and the city.
Airbnb spokesman Christopher Nulty says that regulations help bring stability to the platform. "We think that to be regulated is to be recognized," says Nulty. Over the last five years, Airbnb has worked with "hundreds and hundreds of governments globally" to establish tax and regulatory partnerships, he adds.
Dale Carson credits a legal settlement between San Francisco and Airbnb for the new spirit of cooperation — after Airbnb and its competitor HomeAway/VRBO challenged a 2016 law requiring hosts to register with the city.
Even after the enforcement battles, Airbnb officials are sanguine about its prospects in its hometown. Revenue from bookings in the city have remained steady since the tougher enforcement regime was put in place. Meanwhile, the company has seen a 44 percent annual growth in guest arrivals in the five counties surrounding San Francisco. But what has watchdogs on alert is the sizable growth in listings of units that can rent for 30 days or more, according to the San Francisco Chronicle. Unlike other short-term rental hosts, the owners of such units are not required to be permanent residents.
And a study by McGill University researchers raises questions about the law's effectiveness, claiming it merely purged Airbnb of hosts who rarely rented their homes and had "relatively little impact" on those hosts renting out multiple units or a single home with great frequency. "This suggests that few if any Airbnb listings in San Francisco have been returned to the long-term rental market," according to the report, which was published in January.
*   *   *
Meanwhile, New York City remains a legal battleground for Airbnb. Typical New Yorkers saw their rents rise by $384 in a three-year period – and by more than $700 in some Manhattan neighborhoods, according to another McGill University study, published last year. While San Francisco allows its residents to rent their homes for months at a time when they leave town, New York City's stricter law bans short-term rentals in most buildings unless the home sharer is present.
---
Data activist: "Airbnb is constantly suing cities or threatening to sue them."
---
That has not stopped short-term rentals in Airbnb's largest domestic market from proliferating. Last month, the New York Times recounted an elaborate scheme undertaken by local real estate brokers who allegedly raked in more than $20 million from thousands of illegal rentals.
There were more than 56,000 active daily Airbnb listings in New York City last year, according to the 2019 McGill University study, which also estimated that 68 percent of host revenue came from illegal reservations.
Airbnb has fought back hard against the city's tough regulatory regime. After New York passed a law that required platforms to provide regulators with hosts' names and addresses, Airbnb sued, arguing the city had violated Fourth Amendment protections from unreasonable search and seizure. In January, a U.S. District Court judge in Manhattan placed an injunction on the law. The city has since subpoenaed Airbnb for data on 20,000 listings that regulators believe may be in violation of local laws.
"Airbnb is constantly suing cities or threatening to sue them, and so there's a lot of hesitancy from cities" to regulate them, said Murray Cox, a New York-based data activist who runs a website called Inside Airbnb.
Airbnb's Nulty counters that the number of lawsuits that Airbnb has brought is small relative to the 88,000 cities where the platform operates, and objects to New York's desire to have "unfettered access" to host data "without due process."
At least one host is not impressed by cities' regulatory efforts. Gene Dexter owns seven short-term rental properties in Thailand and in cities across the U.S., from Los Angeles to New Orleans, and manages rentals for clients. He takes great pride in carefully designing each of his units with items from his travels. He said that tougher regulations in a city would not be a major factor in his deciding where to operate. "They are kind of a cool challenge for me," says Dexter. "With the tech, I could easily play the game to the point where — catch me if you can."
---
Copyright Capital & Main