Should Labor Organizing Be a Civil Right?
Why Labor Organizing Should be a Civil Right: Rebuilding a Middle-Class Democracy by Enhancing Worker Voice, by Moshe Z. Marvit and Richard D. Kahlenberg, was released last year to critical and academic acclaim but not nearly enough attention. The book, whose authors are both fellows at the progressive think tank the Century Foundation, lays out a simple, brilliant idea: to amend the Civil Rights Act so that it prohibits discriminating against workers for attempting to organize a union. 
We recently had a chance to pick the authors' brains about the inspiration for the book, how the legislation would work and why this is an idea whose time has come.
Feldner-Shaw: For those who haven't heard about it, can you briefly describe the premise or thesis of the book?
Marvit and Kahlenberg: As the title suggests, the book Why Labor Organizing Should be a Civil Right makes the argument that labor activities are a civil right and should be treated as such by our laws. Labor organizing is deeply associated with the First Amendment—both freedom of speech and freedom of association—and like other civil rights and civil liberties deserves strong protections. Labor organizing is already theoretically protected in America through the National Labor Relations Act of 1935. However, the Act's exclusive jurisdiction and weak remedies have made it easy for anti-union employers to simply violate the law with impunity, and have left most aggrieved workers without a remedy. Writing labor activities into our civil rights legislation would change the frame through which people see labor, and it would provide workers whose rights are violated a remedy.
Feldner-Shaw: What was the inspiration for writing this book and proposing this legislation?
Marvit, Kahlenberg: After the Employee Free Choice Act (EFCA) failed to pass, we began to discuss the possibility of thinking through the idea and advancing the argument. Our friend Tom Geoghegan first proposed the idea of protecting labor organizing under the Civil Rights Act several years ago and Tom encouraged us in thinking the time was right to develop the idea into a full-length book. Labor law reform had been tried and failed four times when Democrats controlled Congress and the presidency—from LBJ to Obama—and each time employer groups mounted massive campaigns to confuse the issues, and the legislation failed. We felt that for labor law reform to succeed, the idea would have to have more broad appeal and carry a message that everyone understood. Civil rights held that promise. We believe that a civil rights legislative campaign would complement and help grow a movement.
Feldner-Shaw: How will this differ from or improve upon protections or laws already out there to protect workers engaging in organizing efforts (i.e. the NLRA rules around striking, collective bargaining, etc.)?
Marvit, Kahlenberg: Currently, a worker who is retaliated against for trying to organize or join a union can take only one route: he or she must go to the National Labor Relations Board (NLRB) and ask the government to bring a case against the employer. If the Labor Board refuses, then the worker has no other legal remedy. If the Board agrees to take the case, they are greatly limited in what they can do. In the best cases, employees usually win a portion of their back-pay (the full amount minus what they earned or should have earned), reinstatement to a workplace that discriminated against them (and likely will fire them again within a few months), and a requirement that the employer post notice of the employees' labor rights. Employers use the Board's weakness against workers. They fire key employees in the organizing drive, suffering little liability, but sending the effective message to all others that if they engage in union activities their livelihoods are in danger.
By making labor organizing a civil right, the employees and unions would be in control of the case, and would be entitled to remedies that have teeth. First off, our proposal would allow for preliminary injunctions, meaning that if an employee has been fired they could get an immediate order of reinstatement while the case is pending. This exists under the Railway Labor Act, and it strips all incentive from the employer to tactically fire key organizers. Instead of allowing firms to scare all employees by firing with impunity those who engaged in labor organizing, the immediate reinstatement sends the opposite message: that workers have real rights. Then, after bringing a charge to the NLRB, the employee would be able to remove the case to federal court within a short period of time. At federal court, under a civil rights law, the employee would be entitled to real remedies, such as back pay, all damages, and punitive damages up to $300,000. Furthermore, the employer would be labeled a civil rights violator in the public's eyes—a label no brand conscious employer wants. The employee would be entitled to attorneys' fees, which would help defray the massive costs that unions currently bear in maintaining legal departments. And the employee would be entitled to a jury trial, which would have an important educative role.
On the more technical, but no less important side, there are a host of pre-trial benefits that come from having a case in federal court. The employee can engage in real pre-trial discovery, meaning that she could have management deposed, review emails and communications to anti-union consultants, review the financials of the company, and generally even the information playing field. Additionally, because attorneys' fees are provided, this legislation would help build the private bar of union side labor attorneys, who would be willing to take cases on contingency. It would allow for creative litigation, like we've seen in other areas of law, and the creation of a litigation strategy. Over time, it would also ensure that judges would have previous labor law experience and thereby better understand what is quickly becoming an esoteric area of law.
Feldner-Shaw: How do you envision this being used by or helping organizers or others engaged in the labor movement (whether "informal" organizing or traditional labor unions)?
Marvit, Kahlenberg: There are a few ways that this would help organizers. First, it would change the calculus of employers who consider violating the law. There are currently a great number of employers who violate employees' rights because it's cheaper and easier to do so than to comply with the law. Our proposal would greatly increase the costs to the employer—both in litigation and in remedies—and thereby would stop many of them from engaging in anti-union activities.
Secondly, the message that labor organizing is a civil right is a strong message that would resonate with many workers, and the public more generally. Our hope is that the message would encourage the community to see labor violations as issues that harm us all, which must be supported. Just as one cannot make an economic argument against racial, religious, or gender discrimination, we should not tolerate economic arguments against labor violations.
Third, workers who take the lead in organizing campaigns will always be taking a risk. However, under the current law, they are rarely made whole when they suffer discrimination. Making labor organizing a civil right would provide a real remedy for those workers who risk their livelihoods to have a voice in the workplace.
Fourth, under the model legislation contained in the book, there is a route to a first contract. An employer who discriminates against a number of workers could face millions of dollars in punitive damages alone. Therefore, under the proposed legislation, if the employer agrees to submit to card check, recognize the union if it has a majority of cards, and agrees to submit the first contract to interest arbitration, it would not be liable for punitive damages. The employer would still have to make the aggrieved employees whole through back pay and other remedies, but it would not be liable for additional punitive damages if it signs a first contract.
Feldner-Shaw: Can you lay out and address or counter some of the arguments against this approach?
Marvit, Kahlenberg: An excellent discussion of the counter-arguments can be found in the January/February 2013 issue of Poverty & Race, but I will summarize some here:
This proposal could not pass the current Congress: While it is no doubt true that John Boehner would never be likely to allow this legislation to be voted on, and Senate Republicans would probably filibuster it, we argue that this proposal has a better chance of passing than more traditional labor law reform efforts. It will be much more difficult for those opposed to labor to confuse the issue, and the hope is that this legislation will be ready when Democrats regain control of Congress and the presidency.
Civil rights are reserved for identity issues and not activities: This critique takes a narrow view of civil rights, which have been expanding for decades. Federal, state, and local civil rights legislation now covers many categories such as bankruptcy, military service, homelessness, and others, which take the original purposes of the Civil Rights Act and extend them. Furthermore, labor protections would help achieve the original purposes of the Civil Rights Act by providing protections for employees to gain a voice in the workplace, increase their economic lots, and gain protections from arbitrary discrimination.
Labor rights are about collective power, and this proposal focuses too much on the individual: Making labor organizing a civil right does nothing to diminish the collective nature of labor organizing or of diminishing solidarity. Individual rights have been used against labor for far too long, with so-called "right to work" legislation and other state-level attacks on labor rights. During the organizing campaign, while solidarity is building, employers use divide and conquer tactics to stop the campaign in its tracks. Making labor organizing a civil right would help protect individual workers when they're at their most vulnerable so that collective power can be built.
Feldner-Shaw: Why now? Are there cultural or societal shifts that give you hope that this could be accomplished now versus at other times in history?
Marvit, Kahlenberg: Labor is at an interesting crossroads. The number of unionized Americans is at its lowest in a century, but labor still has significant social and political power. Civil rights have an unmatched level of legitimacy in American society, and we are living in a civil rights moment where various groups and activities are vying for recognition and protections. Labor should seize the momentum, and use the civil rights frame to educate, organize, and grow its ranks.
(Sierra Feldner-Shaw is the Communications Director for the UFCW Western States Council, which first published this post. Republished from ufcwwest.org with permission.)
Filmmaker Adam McKay Talks About Dick Cheney and the Imperial Presidency
"Our democracy at its root is about the throne," says the creator of Vice. "But what Cheney tried to do was bring the power back to one person on that throne."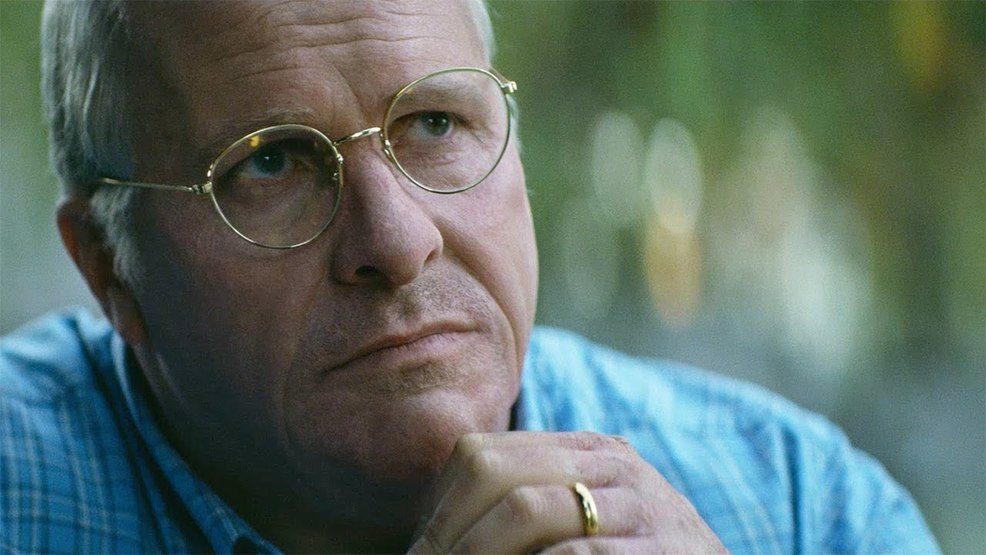 Vice President Dick Cheney quickly faded into the background after leaving the Bush White House in 2009. But while many may not remember the ins and outs of Cheney's record, the recent film Vice argues that he was one of the most powerful and influential architects of the current world, and that Cheney intensified the emergencies facing America today.
Capital & Main reporter David Sirota spoke with Vice screenwriter and director Adam McKay, who had taken on the project after winning an Academy Award for screenwriting on his previous movie, The Big Short.
Vice has been nominated for eight Oscars, including Best Picture — but has also generated its share of controversy. McKay discusses some of the criticism of the film here, along with the twists and turns of the life of Cheney, who rose to become arguably the most potent vice president in American history. The following interview excerpt has been edited for concision and clarity.
---
David Sirota: Do you believe that we are today living in the world that Dick Cheney created?
Adam McKay: Without a doubt, yeah. Trump is a force of charisma, but not in a good way. He's perfect for the 24-hour news cycle — no one knows how to dominate it better than him.
But the actual structural changes that happen to our government, to regulations, to the way we view democracy, to the way the American people interact with government … those changes happened under the hand [of] a grand master of bureaucratic knowledge, Dick Cheney. You look at the Middle East. You look into visions that were widened. I'd definitely go to that period and I say at the center of it, expanding executive power, was Dick Cheney.
There's a scene in the movie where a young Cheney is depicted as not all that partisan — it almost made it seem like him choosing a job with a Democratic or Republican lawmaker was completely random. Is that true to life?
It's not that far off. Cheney's dad was an FDR Democrat. [Dick Cheney] had no interest in politics at all through high school…The first time he really started getting any taste for feet-on-the-floor politics was when he was getting [his] master's up in the University of Wisconsin. He did intern for a Republican, handed out buttons and stuff. We interviewed some people from his early days. He was not an ideologically driven guy.
What he knew was that when he went to D.C. he needed a rocket ship. He needed to get something going. Lynne wasn't entirely happy about him taking this fellowship. She wanted him to get a Ph.D. and become a professor. That was what she always pictured that they would do. So he had to get something going quick when he got to D.C. because he wasn't making any money. And if you wanna get something going quick in the late '60s in Washington, D.C., Donald Rumsfeld was your guy.
What do you think radicalized Dick Cheney and made him such an ideologue?
The first radicalization was just the environment he kind of came of age in, which was the Nixon White House and the Ford White House, which were all about executive power — the imperial presidency. And then his conversation about the unitary executive theory with a young [Antonin] Scalia, who was a lawyer in the Justice Department.
Everything that I found with Cheney goes back to the unitary executive theory. You look at his minority opinion that he wrote on the Iran-Contra affair with David Addington. They actually have several lines in it where they say the president has monarchical-like powers.
The radicalization of Cheney, to me, is two steps. Number one is the political environment he grew up in, [and then] introduction to the unitary executive — [which] was weaponized by 9/11. Especially when he said, "Give me all the unfiltered intelligence." A lot of Washington insiders said, "Anyone who would do that — [it] would drive them crazy." One guy described it as like "listening to Led Zeppelin full volume, 24 hours a day."
So I think he was already an extreme right-winger who then came into collision course with this very traumatic event, 9/11.
Your movie depicts Cheney as motivated by the acquisition of power — but do you believe he had specific policy goals beyond that?
As far as policy goals go, war is the key to being able to use these sorts of unparalleled powers. Some legal scholars would call [these] insane powers. So I always felt like Cheney was putting together these pieces of power to expand his own power … which I do believe made him a power addict … His wife's desire for power, and by extension, America's desire for power, which did fit neatly with the neocons.
But I also think invading Iraq did two things. It activated the unitary executive theory — [if] writings from the DOJ [Department of Justice] that came about at that time were filled with references to the unitary executive theory.
And yes, the oil too, was a part of it. Cheney also is an oil guy. He grew up in an oil state, Wyoming That was his whole life. All his friends are oil guys. I always look at Cheney as a right-hand man, and I think that he serves power: Sometimes that power is oil barons, other times that power is a presidency — the notion of a powerful presidency.
So I think Iraq was sort of a mishmash of ideas. I think it was unitary executive and I think it was definitely oil, and I think it was most of all expansion of executive power and a show of force to the world.
What are the most significant and lasting parts of Cheney's legacy?
I would just say in general, those eight years of Bush and Cheney were so dispiriting that they made a lot of people kind of give up on government. And the fact that we can't fix something that really can be improved pretty easily and pretty quickly, like the opioid epidemic or like gun safety laws. Those are things that 30, 40 years ago we would've had bills passed on the issue. We would've seen fewer deaths within a year, within two years. Even the assault weapon ban, you saw deaths go down after that…
Then, obviously, the Middle East is just a wreck. Our friend, Adam Davidson, had a friend of his, a journalist, go to Iraq recently and come back and just say, "It's awful. It's completely undone." And obviously, with what happened in Syria, ISIS, all that kind of stuff. Those are the clear, kind of bad effects of Cheney and I would say the rise of this particular form of the Republican Party.
Much of your film resurrects events that have been forgotten in the American psyche, because we have this tendency to venerate leaders the moment they leave office. It's as if presidents and their administrations suddenly get immunity from retrospective scrutiny. Why do you think that is?
I feel a lot of this goes back to the pardoning of Nixon. That's a bad, bad thing. I think he should've done some time. I think it's important to not imbue these leaders with king-like mystical properties. Do you remember Jerry Lewis saying, "We should never criticize the president"?
I think we just like the idea of powerful people. We like the idea of a king. We like the idea of these celebrities that get treated like kings. Why did the Bushes keep getting elected to office? Why did the Kennedys keep getting elected to office after several of them did pretty terrible things? We just like that idea. We like the idea that some people's blood is more special than ours. I don't know why. It's really deranged…
Our democracy at its root is about the throne. What they tried to do with the Constitution, the original people that wrote it, was break up the power so you don't have one crazy guy sitting in the throne. But what Cheney tried to do was bring the power back to one person on that throne…
I guess my answer is democracy is still really new, and clearly it's not going well right now. And I think we're going to have to have a whole moment where we look at it and fix a bunch of stuff because parts of it aren't working too well.
Many people say Donald Trump's administration is the worst in American history. After doing a movie on Cheney and the Bush administration, do you agree?
Everyone wants things to be ranked and compared to each other. The real answer is that there is a safe that was filled with diamonds that represent our democracy and checks and balances. They couldn't get a goon like Donald Trump to go in and crack the safe because he doesn't even read books. Like he's not an educated guy.
So they had to go get an expert like Dick Cheney to go in there. Dick Cheney went in, he cracked the safe, he took all the jewels out of the safe, he exited the store, he left the front door wide open. Then after an hour some stray dogs wandered into the store and started crapping all over the place and peeing everywhere. And then when the owner went in, one of the dogs bit him and he said, "These dogs are the worst."
That, to me, is Cheney versus Trump. Yeah. Cheney cracked the safe, Trump is the strange bizarre dude who wandered in (and) took a crap in the store…The police arrest the street guy because look, he took a crap. He's in the store. Meanwhile, Cheney is across town giving W. Bush one diamond while he takes the other 99 and W. Bush is delighted with the one diamond.
---