'Self-Organizing Act' — Cure or Band-Aid for Gig Economy Workers?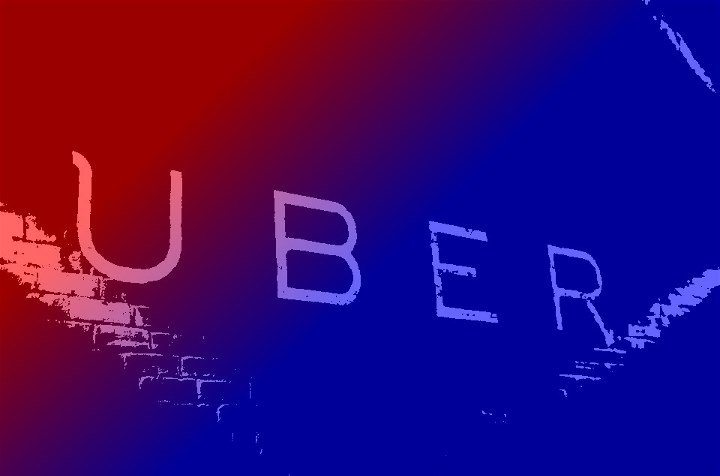 Self-employed independent contractors in the Golden State can neither form unions nor negotiate collective bargaining pacts, but part of those conditions could soon change, according to Assemblywoman Lorena Gonzalez (D-San Diego). Gonzalez, Chair of the Assembly Select Committee on Women in the Workplace, introduced Assembly Bill 1727 on January 28 as an amendment to the state's Labor Code. Gonzalez's bill, which will be updated today, is called the California 1099 Self-Organizing Act. It would allow independent contractors to form employee associations that could negotiate working conditions and pay, though not to form labor unions.
"All workers should have the right to organize and collectively bargain," Gonzalez said in an email to Capital & Main. "Our laws need to catch up to the innovation happening in our economy to ensure independent contractors have a pathway to these workplace rights as well."
Nonunion workers without the right to bargain collectively get the short end of the stick, say critics of the gig economy. "Unionized workers have on average 20 percent higher wages than their nonunion peers," wrote Evan Butcher for the Washington, D.C.-based Center for Economic and Policy Research, last September.
Uber, the app-based, ride-hailing firm, is one of the best-known businesses that rely on independent contractors. The company sells labor services by arranging for individuals to drive their own cars as personal taxis to earn income. And in early 2016, Amazon.com, the popular online retail giant, began to expand its delivery of goods with independent contractor drivers through Amazon Flex.
Other independent contractors, reports Louise Matsakis, who labor for the giant company are "the workers of Mechanical Turk, (MTurk) Amazon's marketplace where companies can request for individuals, referred to as Turkers, to complete micro-sized tasks, called Human Intelligence Tasks, in exchange for pennies a pop." These tasks, which may last only a few minutes each, include photo captioning, transcription services and recording information from sales receipts and other documents.
AB 1727 would not, however, compel employers to classify independent contractors as employees — nor would it allow these workers to form a traditional labor union or to join an existing union. That rubs Steve Smith, director of communications for the California Labor Federation, the wrong way.
"We agree with Assemblywoman Gonzalez that self-employed workers should have every right to bargain collectively, but have concerns about the approach," Smith told Capital & Main by phone, "The problem with AB 1727 is that it basically enshrines an unfair business model that companies like Uber use to misclassify their workforce as independent contractors instead of employees." (Disclosure: Smith is a member of Capital & Main's editorial board.)
This glass of labor reform is half-full, not half-empty, according to another union leader.
"It's a debate that must begin," said Rusty Hicks, executive secretary-treasurer of the Los Angeles County Federation of Labor, in an email. "And this proposal will certainly get that started."
Meanwhile, according to a spokeswoman for the state Chamber of Commerce, the CalChamber has not yet taken a position on AB 1727. Neither Amazon.com nor Uber returned calls for this article.
The workplace conditions that propelled AB 1727 have a history.
Nelson Lichtenstein, a University of California, Santa Barbara history professor and labor policy expert, says it is a "scam" for companies to pay independent contractors who in practice work as private-sector employees not covered by the National Labor Relations Act (NLRA) of 1935.
"I favor independent contractors organizing to win collective bargaining rights," Lichtenstein said by phone to Capital & Main. "However, I worry that employers such as Uber will invoke the "doctrine of preemption" in which federal labor law overrides state and local action to help independent contractors.
The Seattle City Council, on December 14, 2015, approved an ordinance allowing independent contractors in the transportation sector to organize into labor unions and bargain with employers. Teamsters Local 117 has organized the App-Based Drivers Association in the Emerald City to help independent contractors.
"I see independent contractors organizing in new ways similar to what California farm workers not covered by the NLRA did under labor leader César Chávez in the 1970s," Lichtenstein said. "He sought better and stronger labor law for agricultural laborers than [what] the NLRA offered, and won that for the United Farm Workers with the California Agricultural Labor Relations Act in 1975."
Crucially, independent contractors bear costs and risks that company employees do not.
"Characterizing workers as non-employees has serious negative consequences for them," the National Employment Law Project's deputy director, Rebecca Smith, and Sarah Leberstein, senior staff attorney, wrote in a 2015 report. The two say "nonemployees have no statutory right to minimum wage, overtime pay, compensation for injuries sustained on the job, unemployment insurance if involuntarily separated from employment, or protection against discrimination."
Lawrence Mishel, president of the Economic Policy Institute in Washington, D.C., notes that "One way to track growth in the 'gig' or Uber, economy is to identify the share of workers that are self-employed."
California's independent contractors work mainly in business and professional services, according to the state Employment Development Department. By extrapolating from the EPI's analysis, one can see that California, with a labor force of 19 million, has about 1.9 million people who earn income as independent contractors — roughly the population of San Bernardino County.