Scenes From Los Angeles' Women's March
Photojournalist Joanne Kim captures the sights of Saturday's Women's March in downtown L.A.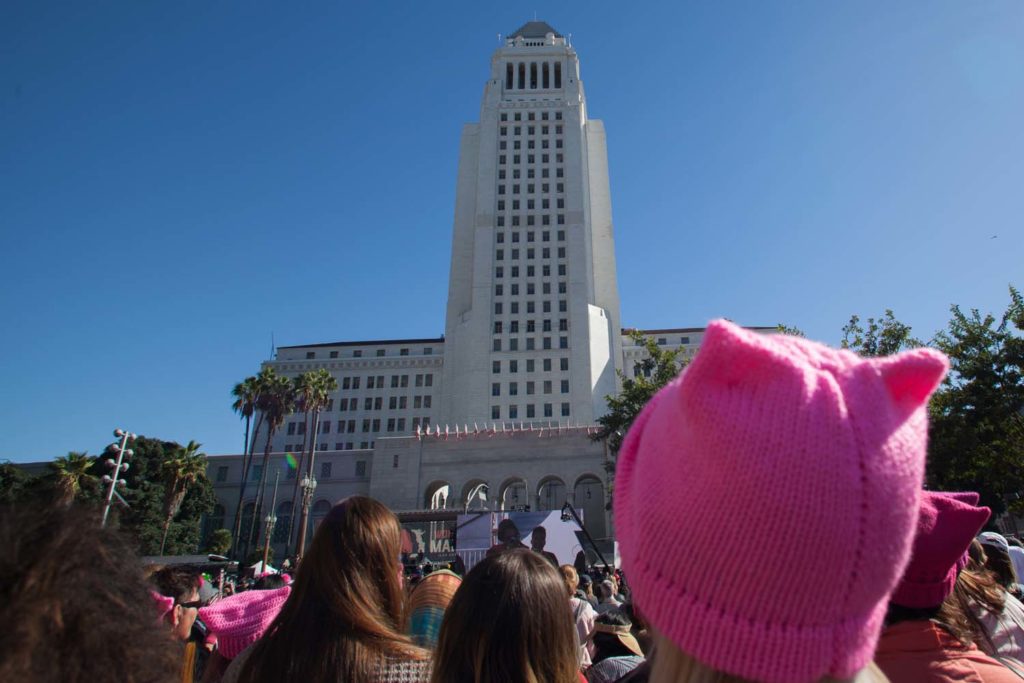 Approximately 300,000 people gathered in and around downtown Los Angeles' Pershing Square Saturday for the 2018 Women's March. Their signs and banners spoke to a variety of issues that also included climate change and immigrants' rights. From Pershing Square protesters took to Olive and Hill streets, Broadway and Spring Street towards Grand Park and City Hall. Many held signs focused on encouraging women to vote and run for office.
Many young women and girls took to the streets with their mothers and grandmothers. One young girl sat on her mother's shoulders holding a sign with a woman's fist in the air declaring, "We Rise." Kimberly Castro, from South Gate, California held a sign in support of Planned Parenthood. "Being around everyone makes me feel powerful to make a change, and that all together we do have a voice," she said.
Across from City Hall, a group of Trump supporters gathered in a small counter-protest. "Go back to Mexico!" screamed one of the Trump supporters. Wendy Rodriguez, whose mother is from El Salvador and father is from Honduras, shouted back, "Go back to your country!" Another young woman waved a sign at the Trump supporters that read, "Anything you can do I can do bleeding."
All photos by Joanne Kim
---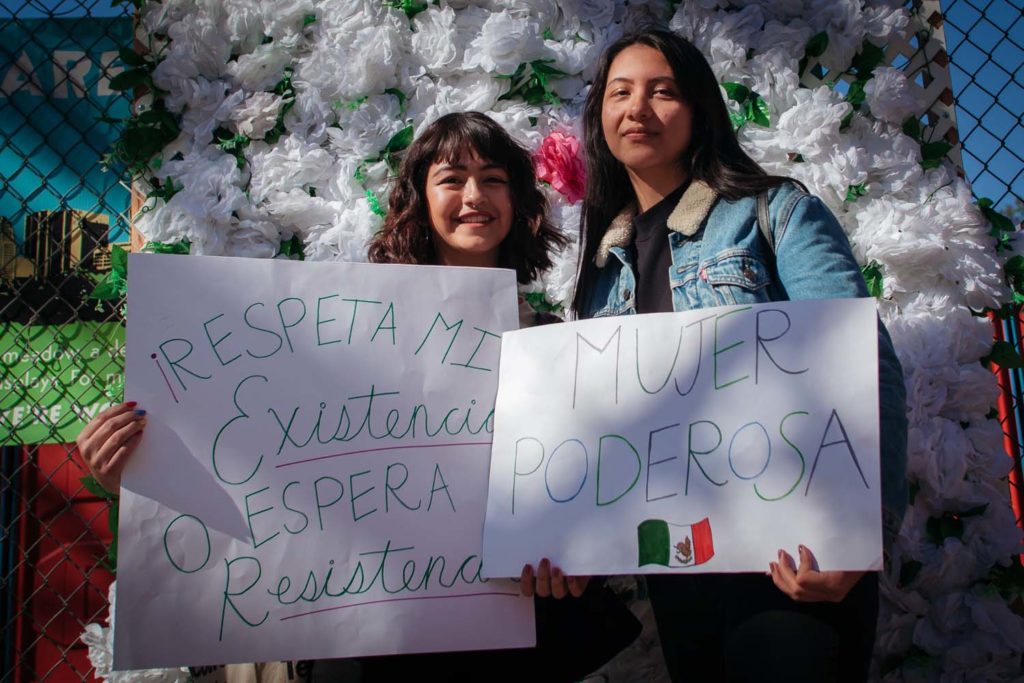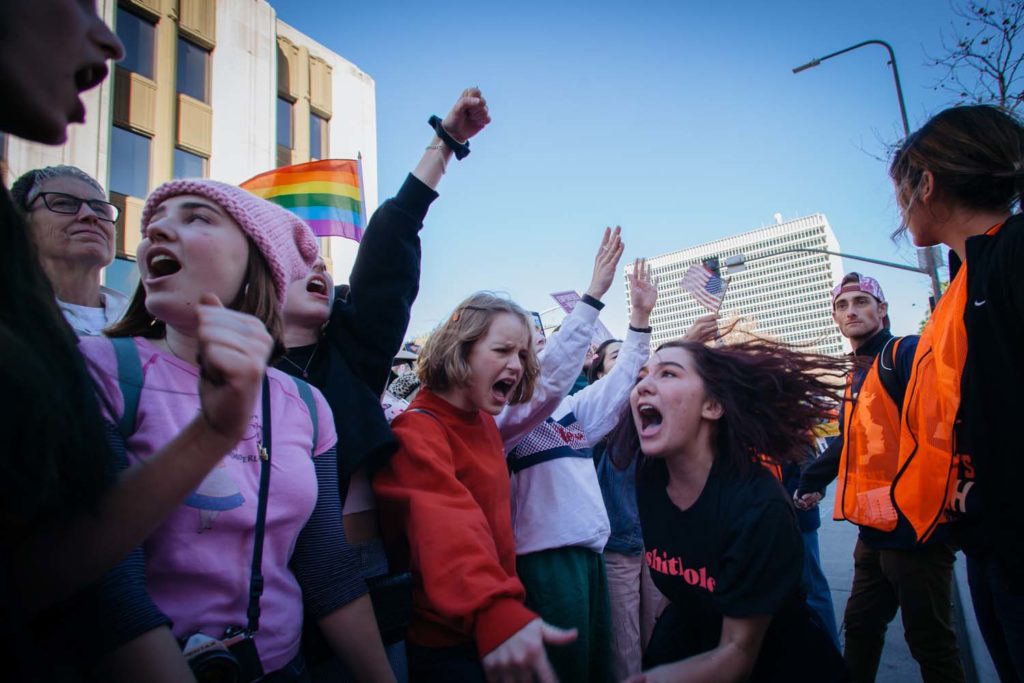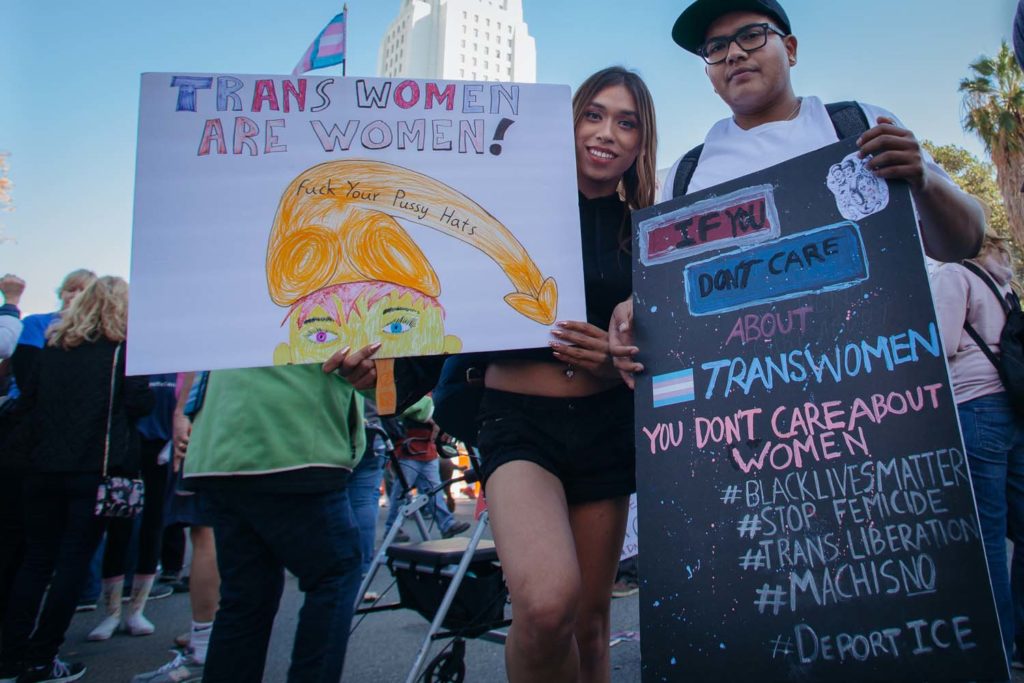 ---
Copyright Capital & Main