Sacramento's Minimum-Wage Rumble Begins
On December 21, 2015, Organize Sacramento and Raise the Wage Sacramento filed documents with the city clerk to gather 21,503 valid voter signatures necessary to place a minimum-wage measure on this year's November ballot. The measure would boost the city's minimum wage to $15 by 2020, peg it to the Consumer Price Index and let workers earn paid sick leave. 
Two months earlier the city council, on a 6-3 vote, had approved a minimum-wage ordinance bump to $12.50 by 2020. For Organize Sacramento and Raise the Wage Sacramento, though, that was too low and slow, spurring the current ballot drive for a $15 minimum wage. The Democratic Party of Sacramento County, Restaurant Opportunities Center United , Capital Region Organizing Project and Center for Workers' Rights also back the measure.
Sacramento's city attorney will deliver a title and summary for the $15 minimum-wage measure by January 5, Tamie Dramer, chair of Raise the Wage Sacramento, told Capital & Main. Dramer expects support to grow once the title and summary are published in a local paper. Signature-gathering is the next step. The campaign currently has 20 signature-gatherers, paid and volunteer, according to Dramer. There will be a heavy reliance on volunteers, she added.
"The work of gathering the signatures is the biggest obstacle to reaching our goal," Dramer said. Proponents of the citywide $15 minimum wage will have 180 days to gather and submit the signatures for verification.
Presumably, city residents standing to benefit from the measure will participate in this process. There are 85,000 minimum-wage workers in the capital city, according to outgoing Mayor Kevin Johnson, a second-term Democrat.
Fabrizio Sasso, the head of the Sacramento Central Labor Council (SCLC), told Capital & Main by phone that he has not given up on improving the $12.50 minimum-wage ordinance.
"Two weeks ago I wrote a letter to the city attorney," he said, "and copied the city council and city manager, to address some issues in the final version of the minimum-wage ordinance — a conversation we are going to continue to have."
One issue is the ordinance's granting nonprofit groups and businesses with fewer than 100 employees a schedule for minimum-wage increases that lags a year behind the incremental pay hikes.
According to Sasso, who arrived in Sacramento last year from the national Fight for $15 campaign to raise the minimum wage, the SCLC board will discuss backing the citywide $15 minimum wage measure.
"We most likely will endorse it," he said, "but have to take into consideration a number of ballot initiatives in 2016, and our resources."
To complicate matters, a statewide measure for the November 2016 ballot to raise California's minimum wage to $15 in 2021 is also in the signature-gathering process. (California's minimum wage rose from $9 an hour to $10, effective January 1.)
Josh Wood, the chief executive officer of Region Business, opposes a $15 minimum wage in 2020. "It's a job-killer," he told Capital & Main by phone, "and will wall off Sacramento from the surrounding region."
Region Business is a political advocacy group for commercial building interests, recently rebranded from its name of Region Builders. According to the organization's website, "It's [sic] mission is advancing regional economic growth."
Region Business will move forward with a "petition withdrawal and voter education campaign" against the $15 minimum wage, Wood said. As proponents gather signatures to qualify this measure for the November ballot, Region Business will attempt "to convince people who intend to sign not to, and those who have signed to remove their names from the petition."
Dramer views Wood's group as an advocate for an agenda that benefits the capital area's well-heeled.
"Region Business is willing to spend thousands of dollars donated by the richest people in Sacramento to maintain the status quo of stagnant wages for a vast majority of workers," Dramer said.
Recent federal data on household income before and after the Great Recession show that working families' household incomes are falling, not stagnating.
In Sacramento's four-county region, the upper 20 percent of households increased their inflation-adjusted income by 1.4 percent in 2007-2014, according to the U.S. Census Bureau. In contrast, the bottom 80 percent of the Sacramento region's households lost income in the same seven-year span. The poorest 20 percent of households lost the largest amount of income, 27 percent.
Government Shutdown's Silver Lining: A Corporate Hiring Guru Speaks Out
Ending the shutdown won't curtail the hiring opportunities for corporate recruiters, says one expert. It's like divorce: Once you start thinking about leaving, the odds that it will happen go up dramatically.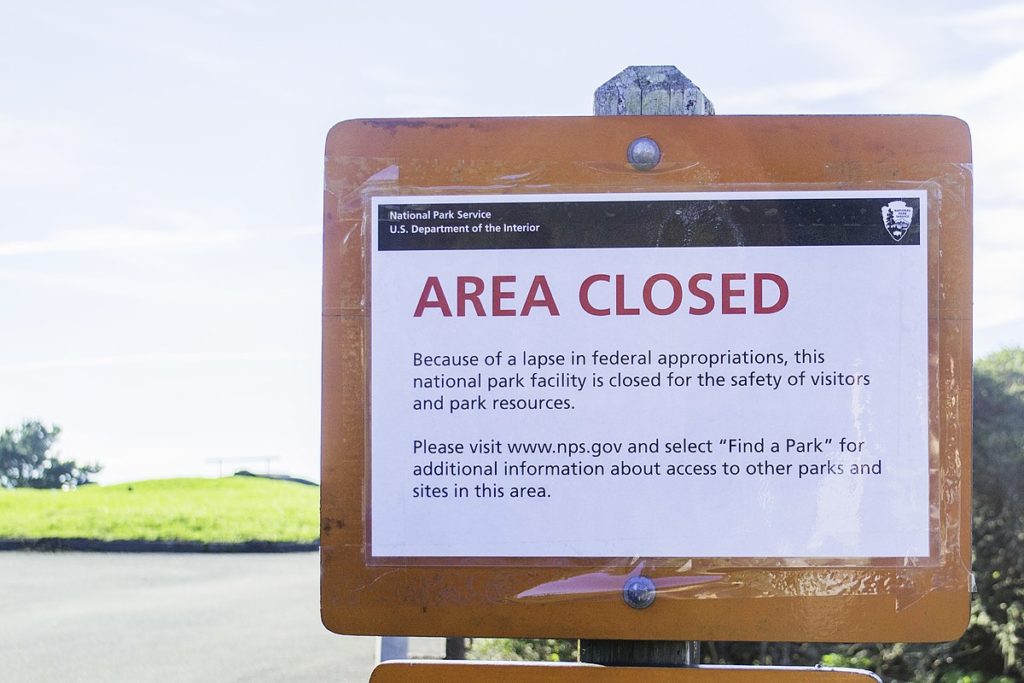 ---
In the new economic climate, even the most mission-driven of federal workers might be forgiven for abandoning the nation's parks, airways and regulatory agencies.
---
When the federal government shut down for 16 days in 2013, corporate hiring guru John Sullivan advised companies on how to raid federal government workplaces for talent.
A blog post he penned at the time caused some to charge him with being unpatriotic, he said recently, while others thanked him for the reminder that federal workers were ripe for the plucking.
This time around, the climate is even better for corporations looking to cull staff from a workforce that is already well-trained and also known for its loyalty, Sullivan tells Capital & Main by phone. He describes the current moment—with hundreds of thousands of federal employees forgoing paychecks and, in many cases, sitting at home — as tantamount to "a sale on Black Friday."
---
Congresswoman:  The shutdown could have a long-term impact on the federal government's ability to attract workers with IT skills.
---
"If you've been screaming for the last two years" about the skills-and-talent shortage, "this week there isn't one," says Sullivan, who heads the human resource management program at San Francisco State University's College of Business.
The partial shutdown, that began on December 22 when President Trump failed to secure funding from Congress for his border wall, has impacted employees at a host of federal agencies, including the departments of Agriculture, Commerce, Homeland Security, Housing and Urban Development, Interior, Justice, State, Transportation and Treasury and the NASA.
What makes this particular shutdown so suitable for raiding federal workplaces? It's not just that employee morale has taken a nosedive, thanks to a president who is at war with many of the agencies he oversees. Nor is it only the fact that Trump threatened to keep the government closed for as long as a year, a notion that "really scares people," says Sullivan.
---
With Amazon's opening new offices in the District of Columbia area, three out of four IT workers in DC say they would consider leaving their current jobs for the tech behemoth.
---
It's also the economic climate. Companies are growing. Unemployment is low. Remote work is increasingly an option. Technical advances have made looking for a job easier than it was in 2013. "You can say 'boo' to your phone and apply for a job," adds Sullivan, delivering his matchmaking pitch with such force that even the most mission-driven of federal workers might be forgiven for abandoning the nation's parks, airways and regulatory agencies.
Congresswoman Robin Kelly (D-IL), the ranking member of the House Subcommittee on Information Technology, worried, in a statement last week, that the shutdown would have a long-term impact on the federal government's ability to attract workers with IT skills. The federal government has generally struggled to attract young tech workers, and Amazon's new offices in the District of Columbia area has three out of four IT workers in DC saying they would consider leaving their current jobs for the tech behemoth.
Tech workers — and upper-salaried talent — are not the only employees coveted by the private sector, says Sullivan. Forest Service employees. Coast Guard workers. Transportation and Safety Administration agents. Any unpaid workers could be lured away, especially in states like California and Texas, where economies are strong, he maintains. An employment agency for California's casinos recently put this shout out on Twitter: "Any @TSA employees looking for new opportunities, PTGaming is hiring!" along with the popular hashtag, #shutdownstories.
The shutdown could also prompt federal employees to throw scruples to the wind and step into the infamous revolving door that leads workers from government jobs to the private sector and back again. When Sullivan was advising companies in 2013, he helped firms hire from agencies that regulated them.
"And by the way," asks Sullivan, persisting with his siren song, "if I was a regulator, [with] President Trump eliminating all those regulations, why am I needed? Why not go to the private sector?"
Sullivan, who says he is an underpaid government worker in his own right, is concerned about the public cost of his and others' efforts to lure away the federal government's top talent. The best employees will leave first, and "literally billions" in training dollars will be lost, he predicts.
But he puts the blame squarely on a public sector that undervalues its workers. Corporations that pilfer federal government workforce for talent offer a kind of public service and corrective by demonstrating the price that must be paid "for degrading public service and unnecessarily frustrating federal employees," he wrote in his 2013 post.
Ending the shutdown won't curtail the hiring opportunities for corporate recruiters, says Sullivan. "It's like divorce. Once you start thinking about [leaving], the odds [that it will happen] go up dramatically."
---
Copyright Capital & Main