Romney's Resume: Who's Creative? Whose Destruction?
Stefan Kühn/Wikimedia
"Creative destruction" has been widely invoked again since Newt Gingrich began attacking Mitt Romney's record at the private-equity firm, Bain Capital.  Of course, the term is a perennial favorite with business writers.  But in response to Gingrich's attacks, Romney and his allies have insisted that Bain exemplifies "creative destruction," the closely-linked glory and pain of unfettered capitalism.
"Creative destruction," the concept, however, carries a more mixed message than many of Romney's defenders may think.  In fact, it points to deep problems that face conservatives whenever they argue that ordinary people should look past the ugly and brutal side of economic life. The phrase was first used by the Austrian economist, Joseph Schumpeter, in his 1942 book, Capitalism, Socialism and Democracy.  It referred to a phenomenon Schumpeter had been writing about for decades, a process bound up with entrepreneurship and innovation.
Entrepreneurs, Schumpeter argued, were no ordinary businesspeople.  Entrepreneurs were visionaries, great leaders who introduced the world to new products, new production methods, and new ways of selling.  Think of the pioneers of power looms, railroads, or even big-box retailing.  And in bringing these things into being – here's the key – they destroyed firms and devastated people wedded to old ways.
So the first problem is that the term by Schumpeter's definition doesn't really apply that well to much of what firms like Bain do. Private equity firms buy undervalued businesses and break them up or try to return them to profitability before selling them for a quick gain.  "Creative destruction," by contrast, has more to do with Mark Zuckerberg than Mitt Romney, more to do with how e-readers knocked Borders out of business than shrewd financiers flipping underperforming companies.
Even when private equity firms fulfill their highest expectations for profit-maximizing, they can look more like creative destruction's clean-up crew than its agents.   And that's not all. Often, the real money-making in private equity doesn't even result from cleaning up, just controlling the financial spigots.  For example, Bain caused a medical company it had acquired to borrow hundreds of millions to buy it out of half its stake, for an eightfold return to Bain.  The heavily-indebted company went bankrupt.
But there's much more to the difficulties of "creative destruction" than the term's questionable relevance to Bain and private equity.
Romney uses the term repeatedly in his book, No Apology. He may not realize that for Schumpeter, the idea of "creative destruction" was steeped in a kind of hero-worship that goes over poorly in a democracy.  In economic life as in politics, Schumpeter saw elites – not consumers or citizens – as the drivers, the instigators.  Typical citizens, he wrote, were "incapable of action other than a stampede."   And consumers were "so amenable to the influence of advertising" that producers could dictate to them, rather than respond to their desires.
The attraction of "creative destruction" for Schumpeter always had much less to do with ordinary people's needs, and far more to do with the towering will-power and deeds of the great.  Entrepreneurs weren't admirable because they displayed common virtues.  They didn't just act from a common desire for material gain.  Like medieval lords or Homer's Achilles, entrepreneurs acted from "the will to found a private kingdom," "the will to conquer, the impulse to fight, to prove oneself superior to others."
Of course, Schumpeter's cultural biases are not necessarily those of contemporary conservatives.  But candidates like Romney and their supporters in the wider conservative movement face a recurrent problem that's not just tied to Schumpeter.  Since before Adam Smith, people have argued that the private pursuit of self-interest, especially by merchants and financiers, could produce great public benefits.  This is why "greed is good."  Now, this may sometimes be true, but it gives most of us little reason actually to admire – let alone elect – captains of industry or finance.  On the other hand, exalting business leaders for their outsized deeds and unusual skills, while naturally a temptation for campaigns like Romney's, threatens to look like unconcern for common experiences and hopes.
If Romney turns out to be the Republicans' nominee this year, he will have to navigate this thicket carefully.  Romney knows it.  His awkward attempts to portray himself as a regular guy –someone who has worried about pink slips – are intended to counteract the unguarded comments about firing people or lack of concern for the very poor.  After Gingrich has finished exploiting the vulnerability, Barack Obama will likely take over.  But, as striking as Romney's gaffes may be, this isn't just about Romney's personal lack of empathy or his errors on the campaign trail.
Some conservatives recognize the wider problem, understand that now, especially, may not be the time to emphasize "creative destruction."  William Kristol, who a decade ago wrote with David Brooks that "there aren't many concepts as beloved by conservatives" now chastises his colleagues for defending Romney by deploying it.  What's changed in the last ten years?  Most people's experience of the economy, that's what.  And this brings us to the final problem with "creative destruction."
For the term's use in the wake of the financial crisis is certainly tinged with a deep and unmistakable irony. Credit default swaps and no-money-down mortgages were "creative," yes.  They may count as "innovations" in a narrow sense of clever ideas, something new, perhaps the most important new things in the economy of the young millennium.  But from a social standpoint, everyone knows they were destructive novelties that tanked housing markets and stoked unemployment.  In 2007, it would seem, creativity and destruction parted ways more decisively than ever before, and at least since then have been experienced very differently in different parts of the economy.
Government Shutdown's Silver Lining: A Corporate Hiring Guru Speaks Out
Co-published by Fast Company
Ending the shutdown won't curtail the hiring opportunities for corporate recruiters, says one expert. It's like divorce: Once you start thinking about leaving, the odds that it will happen go up dramatically.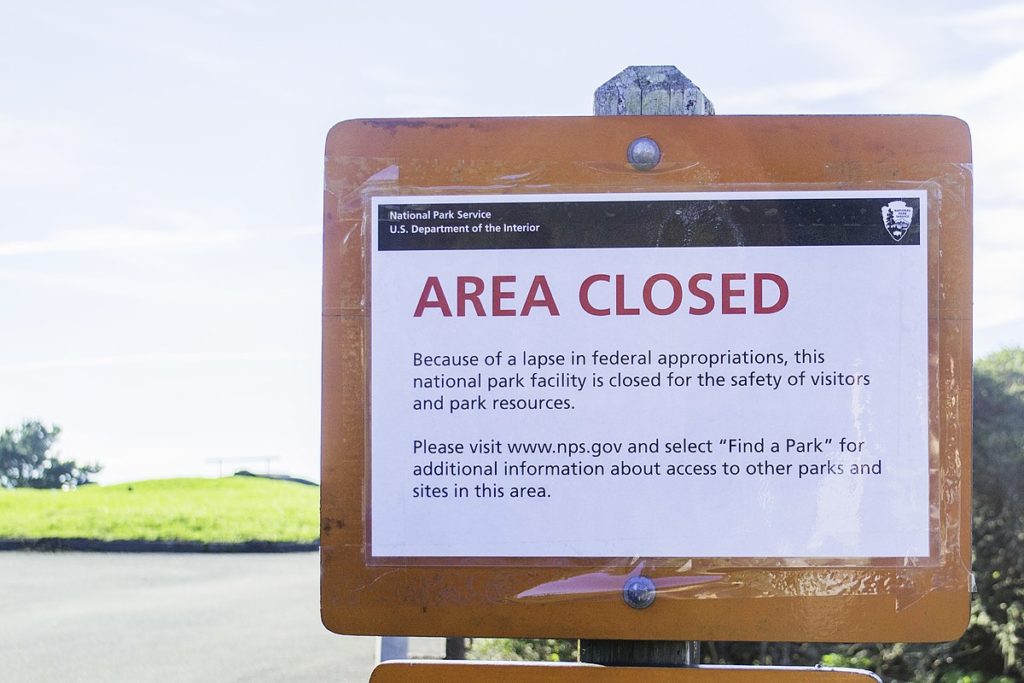 ---
In the new economic climate, even the most mission-driven of federal workers might be forgiven for abandoning the nation's parks, airways and regulatory agencies.
---
Co-published by Fast Company
When the federal government shut down for 16 days in 2013, corporate hiring guru John Sullivan advised companies on how to raid federal government workplaces for talent.
A blog post he penned at the time caused some to charge him with being unpatriotic, he said recently, while others thanked him for the reminder that federal workers were ripe for the plucking.
This time around, the climate is even better for corporations looking to cull staff from a workforce that is already well-trained and also known for its loyalty, Sullivan tells Capital & Main by phone. He describes the current moment—with hundreds of thousands of federal employees forgoing paychecks and, in many cases, sitting at home — as tantamount to "a sale on Black Friday."
---
Congresswoman:  The shutdown could have a long-term impact on the federal government's ability to attract workers with IT skills.
---
"If you've been screaming for the last two years" about the skills-and-talent shortage, "this week there isn't one," says Sullivan, who heads the human resource management program at San Francisco State University's College of Business.
The partial shutdown, that began on December 22 when President Trump failed to secure funding from Congress for his border wall, has impacted employees at a host of federal agencies, including the departments of Agriculture, Commerce, Homeland Security, Housing and Urban Development, Interior, Justice, State, Transportation and Treasury and the NASA.
What makes this particular shutdown so suitable for raiding federal workplaces? It's not just that employee morale has taken a nosedive, thanks to a president who is at war with many of the agencies he oversees. Nor is it only the fact that Trump threatened to keep the government closed for as long as a year, a notion that "really scares people," says Sullivan.
---
With Amazon's opening new offices in the District of Columbia area, three out of four IT workers in DC say they would consider leaving their current jobs for the tech behemoth.
---
It's also the economic climate. Companies are growing. Unemployment is low. Remote work is increasingly an option. Technical advances have made looking for a job easier than it was in 2013. "You can say 'boo' to your phone and apply for a job," adds Sullivan, delivering his matchmaking pitch with such force that even the most mission-driven of federal workers might be forgiven for abandoning the nation's parks, airways and regulatory agencies.
Congresswoman Robin Kelly (D-IL), the ranking member of the House Subcommittee on Information Technology, worried, in a statement last week, that the shutdown would have a long-term impact on the federal government's ability to attract workers with IT skills. The federal government has generally struggled to attract young tech workers, and Amazon's new offices in the District of Columbia area has three out of four IT workers in DC saying they would consider leaving their current jobs for the tech behemoth.
Tech workers — and upper-salaried talent — are not the only employees coveted by the private sector, says Sullivan. Forest Service employees. Coast Guard workers. Transportation and Safety Administration agents. Any unpaid workers could be lured away, especially in states like California and Texas, where economies are strong, he maintains. An employment agency for California's casinos recently put this shout out on Twitter: "Any @TSA employees looking for new opportunities, PTGaming is hiring!" along with the popular hashtag, #shutdownstories.
The shutdown could also prompt federal employees to throw scruples to the wind and step into the infamous revolving door that leads workers from government jobs to the private sector and back again. When Sullivan was advising companies in 2013, he helped firms hire from agencies that regulated them.
"And by the way," asks Sullivan, persisting with his siren song, "if I was a regulator, [with] President Trump eliminating all those regulations, why am I needed? Why not go to the private sector?"
Sullivan, who says he is an underpaid government worker in his own right, is concerned about the public cost of his and others' efforts to lure away the federal government's top talent. The best employees will leave first, and "literally billions" in training dollars will be lost, he predicts.
But he puts the blame squarely on a public sector that undervalues its workers. Corporations that pilfer federal government workforce for talent offer a kind of public service and corrective by demonstrating the price that must be paid "for degrading public service and unnecessarily frustrating federal employees," he wrote in his 2013 post.
Ending the shutdown won't curtail the hiring opportunities for corporate recruiters, says Sullivan. "It's like divorce. Once you start thinking about [leaving], the odds [that it will happen] go up dramatically."
---
Copyright Capital & Main