Robert Reich's Seriously Funny Crusade to Save Capitalism and America's Middle Class: Part 2
Robert Reich stepped down from his post as Labor Secretary in 1996 to spend more time with his teenage sons, Adam, now a sociology professor at Columbia University, and Sam, a writer and director who heads the video department at the popular comedy site CollegeHumor.com. (Reich and Clare Dalton divorced in 2012; he has since remarried.) Resuming the academic career he had embarked on in 1980 as a professor at Harvard's John F. Kennedy School of Government, he took a position at Brandeis University and published a well-received serio-comic memoir about his years in the Clinton administration, Locked in the Cabinet.
Other than an unsuccessful run for governor of Massachusetts in 2002, he has spent most of the past two decades as a de facto Economic Educator in Chief for millions of Americans. Reich, who co-founded the American Prospect magazine, and has written seven of his 16 books since 2000, excels at translating the arcana of economics into language that is both accessible and inviting, all the while making the case for greater equality in the distribution of income and wealth. His success as a communicator is all the more notable given the steady decline of unions and their ability to shape the national dialogue.
I asked Fred Ross Jr., a prominent labor activist with Local 1245 of the International Brotherhood of Electrical Workers, to describe his friend's role. "He's our teacher," Ross said simply. Senator Elizabeth Warren, who is also friends with Reich and shares many of his views, described him in an email as "smart, thoughtful and utterly fearless. Our economy is rigged to work great for those with money and power, while everyone else gets left behind — and Bob is doing everything he can to change that."
Reich's embrace of the latest communications tools has greatly extended his reach. Several years ago, he began working with Jacob Kornbluth, a Bay Area filmmaker. Reich already had a national following based on his books, his regular radio commentaries for Marketplace and three decades as a public figure. But the medium of online video was a game-changer.
"The videos are more successful than I ever expected in terms of reaching people," Reich said. Kornbluth was equally surprised at the response. "I went to his office and made a video and I put it on my own Facebook page, and hundreds of thousands of people watched it," he told me, recounting his first project with Reich. "I had never had an experience like it."
Reich and Kornbluth soon formed a nonprofit organization, Inequality Media. In 2015 alone, they produced 25 videos that were viewed more than 25 million times. Most present sober topics in a light-hearted style — how the sharing economy is hurting workers, why deficit hawks are wrong. One, set during a family holiday meal (see below), even features Reich playing two characters: himself, and a Scrooge-like conservative, dubbed "Uncle Bob," who fires off straw man lines like, "I'm paying too much in taxes to support poor people who are sitting on their duffs." Reich, framed by a snowflake, then coaches viewers on how to respond to the Uncle Bob in their clans.
The two also made Inequality for All, which according to the Inequality Media website is the highest-grossing issue-based documentary since 2010's Waiting for Superman. In the documentary, Reich presents many of the ideas that he has been hammering away at for years. The difference now is the size of the audience. "I think his decades of work are paying off," Ross said. "He was a prophetic voice, and now he's really part of the national debate." The film was seen by President Obama and much of Congress, according to Kornbluth, who along with Reich took the movie on a national tour that included all 50 state capitals.
While Inequality for All is a thoroughly current film, packed with infographics and animation, it is also an engaging history lesson, reflecting Reich's fascination with how the past informs the present. Any encounter with Reich — via video, book, lecture or interview — will likely reveal his desire to take on America's notorious amnesia, not merely to set the record straight but to lay the foundation for a reasoned discussion of how we can shape the future.
"I have a basic faith that people are rational," Reich told me. "If you explain something in ways that are not threatening and lace that explanation with enough illustration, example and humor, people at some point can relax and take it in."
The Silicon Valley speech in November was a master class in the art of political communication. Aware that the audience included not only liberal Democrats but also wealthy businesspeople and libertarians, Reich steered clear of any wholesale indictment of tech billionaires – or glorification of government. Instead he offered a measured, non-ideological analysis of how the concentration of economic and political power was endangering everyone's interests. And, of course, he kept the crowd laughing with lines like, "Economic forecasters exist to make astrologers look good."
After the event I spoke to Jessica and Victor (who declined to give their last names), a married couple in their twenties for whom Reich's lament about the loss of the American Dream struck a chord. "It's definitely changed since when I was growing up," said Jessica, who works at a company that makes medical devices. "My father was an engineer, so we lived a middle-class life, but the kind of wealth that my parents were able to accumulate — I don't see that happening for my generation anymore."
Victor, who works for a tech firm, talked about the huge disparity he sees between the company executives and low-wage workers like the security officers who guard his building: "People at the top really do not hear the people at the bottom. I see it every day where I work and we need people like Robert going out there and talking about this and making it an issue that everybody's aware of."
 Those who attended the Silicon Valley event were less homogenous in their views than the capacity audience that turned out the next night at First Congregational Church in Berkeley to hear Reich. It was a home crowd in every way, and Reich, though exhausted at the end of his two-month book tour, clearly was enjoying himself. Speaking without notes, he offered a whirlwind tour of other turbulent periods in American history that spurred momentous change — the Jacksonian era of democratic renewal in the mid-1800s, the early 20th century progressive reform movement, the labor-left social justice crusades of the 1930s.
Among those in attendance that evening was Rhiannon Salter, a 28-year-old teacher at Mercy High School, a Catholic girls' school in the San Francisco suburb of Burlingame. While an undergrad at U.C. Berkeley, Salter took one of Reich's courses. Now, five years later, she brought with her a dozen students from her economics and advanced placement government and history class.
A few weeks later I asked Salter how her students had reacted to Reich's talk. They loved it, she said, while adding that one of their primary takeaways was that they wouldn't be able to buy a home in the Bay Area.
"One of them turned to me afterward and said, 'All right, whatever I do, I have to earn a lot of money,'" Salter recalled. "In some ways she's right, but in another way it's sad that they have to lose some of their idealism to succeed in this system."
Reich, however, believes there is ample precedent for the country pulling itself back from the brink when capitalism gets out of hand, which is why he presented the Berkeley audience with a highlight reel of American reform movements. This is a major theme of Saving Capitalism, one that was reinforced for Reich during his red state book tour last fall. To his surprise, many of those he met shared his views on the economy, including conservative Republicans and Tea Party members. It turns out they are as fed up with crony capitalism, big banks, hedge fund managers and the influence of corporate money on politics as he and many progressives are.
"They call themselves Republicans, but many of the inhabitants of America's heartland are populists in the tradition of William Jennings Bryan," wrote Reich in a November blog post.
In that same light he views Donald Trump's popularity as rooted not only in immigrant bashing but in what he believes is a misguided perception that Trump is standing up to the overwhelming economic force of Wall Street in a way that no one else could or would. In doing so, Trump represents to his supporters what Reich calls a "countervailing power" — a person or movement capable of challenging the dominant political structure.
Saving Capitalism posits the rise of a new countervailing power (though Trump is not what Reich has in mind) as the way in which our economy, and our country, will ultimately get back on the right track. Reich does not predict what form this will take, though he sees potential in the new variations of labor organizing that have arisen in the last few years, including the national campaign to raise the minimum wage, Fight for 15, and the worker-led organization OUR Walmart. But he is hopeful that what he experienced during his red state travels could portend a political realignment in which liberals and conservatives start to unite around core economic issues.
However it occurs, Reich is adamant that a fundamental repositioning can and must occur — not to forestall some apocalyptic endgame but to prevent a slow fragmenting of the nation's social fabric.
"I don't see a revolution or a kind of political upheaval," Reich told me. "But I do see capitalism as a political economic system [that] is going to come under increasing strain. I mention in the book that trust begins to disintegrate, that our system depends upon people feeling that it's fair, that there's something about the system that works for everybody. The more people begin to think that the game is rigged, the more they are likely to act in ways that undermine the system."
Reich's response to this possibility is to focus on projects he believes can shift the balance of political power. He has ramped up his  longstanding partnership with MoveOn.org, the progressive online advocacy group. This year he and the director Kornbluth made a series of 12 videos called "The Big Picture," in which Reich presents a set of economic principles and policy ideas (old habits die hard). The videos have been seen by millions of people, according to MoveOn.org campaign director Jo Comerford, who in an interview described Reich as "one of the most prolific people on the planet."
While Reich's high-volume production won't convert everyone to his views, Kornbluth said there's no doubting his motivation. "The integrity of his passion is one of the most inspiring things that I've ever been around. It's genuine. It's really infectious, too. Very rarely have I seen anybody who is this successful in public who's also this good of a guy."
Reich would likely disagree with that assessment. There's a scene in Inequality for All in which he says, "Sometimes I feel like my life has been a complete failure." During our interview, I asked him if he ever marvels at his own American journey — how the son of a Jewish shopkeeper went on to advise presidents and become the preeminent voice on one of the defining issues of our time. He wasn't having any of it.
"I honestly don't see it that way," Reich, who was awarded the Vaclav Havel Vision Foundation Prize in 2003 by the former Czech president for his contributions to world economic and social thought, said in a quiet voice. "I'm more aware of what I haven't done and haven't achieved and the very small amount that I've contributed to advancing the ball. I say that not out of false modesty. I don't see a great deal of achievement."
Last month he delivered the winter commencement address at U.C. Berkeley's Haas Pavilion. The speech was, as usual, sprinkled with humor, but toward the end Reich eschewed levity and left graduates with this advice: "If you're going to change the world for the better, you're going to need patience. It is not easy to do. There are going to be setbacks. Change doesn't come easily. You'll need to accept what you cannot change, at least right away, and dedicate yourself again and again to changing what you cannot accept."
Read Part 1 of the Interview.[divider]Top photo of Reich (detail):  Danorton

Battery Blood: California Has Worse Lead Standards Than Arkansas and Texas. Why?
Battery recycling is considered one of the most potentially hazardous industries. Yet Vernon's Exide workers were routinely being poisoned with nearly nonexistent intervention by Cal/OSHA.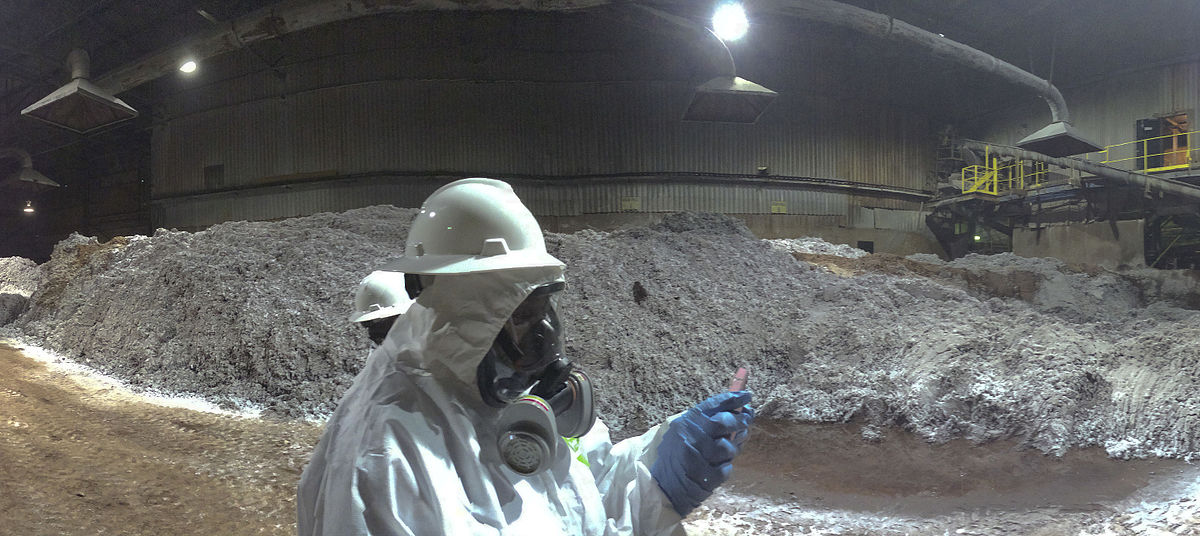 ---
How could California, the model state when it comes to tough environmental regulations, have failed to assess lead-contamination dangers at a battery-recycling facility?
---
In the summer of 2008, California's Department of Occupational Safety and Health (Cal/OSHA) inspected Exide Technologies' vehicle-battery recycling plant in Vernon, California, an industrial suburb of Los Angeles. The ensuing laboratory analysis of air from the plant's smelter room, where batteries are melted down to reclaim their lead, revealed that levels of the neurotoxin exceeded federal standards by a factor of 13. Despite the toxic air, Cal/OSHA found no serious violations at Exide, issuing only a token fine of $150 for what it deemed a low-level violation.
Asked today about that inspection, Cal/OSHA spokesperson Erika Monterroza told Capital & Main that it was "handled appropriately," adding that the high level of lead that smelter-room workers were exposed to would only have been excused if other safety measures, such as "protective clothing, onsite showers, clean change rooms, proper housekeeping, clean lunchrooms, medical surveillance, effective training and implementation of engineering and administration controls" were deemed effective in reducing "exposures to as low as feasible." However, there is little to no evidence that Cal/OSHA's 2008 inspection included the measures Monterroza cited.
How could California, perceived by many as the model state when it comes to tough environmental regulations, have fallen so short when it came to assessing lead-contamination dangers at the Vernon battery-recycling facility?
Part of the answer stems from how the Occupational Safety and Health Administration (OSHA) works in the Golden State. In 29 states, workers at private companies such as Exide are are protected by federal OSHA, which is administered by the U.S. Department of Labor. In the remaining 21 states, including California, state-run OSHA programs protect workers employed by private industry. Even so, according to Monterroza, "Cal/OSHA's program is required to be, and is, at least as effective as federal OSHA."
---
In California, communication about workers with high levels of lead in their blood was nearly nonexistent between Cal/OSHA and the Department of Public Health.
---
But our investigation found that when it comes to protecting workers from lead, California operates in a different universe from states with federal OSHA oversight. While workers were routinely being poisoned in Vernon, with nearly nonexistent intervention by Cal/OSHA, battery-recycling plants in federal OSHA states were facing inspections so robust they amounted to an existential threat to the plants. The message to these lead polluters seemed simple: Either clean up your act or be fined out of business. A case in point: The same summer as Cal/OSHA's 2008 Vernon inspection, another Exide battery-recycling plant, in Fort Smith, Arkansas, was hit with $71,000 in fines for having high levels of lead in its smelting department, and for other serious violations, including poorly fitted respirators. All told, inspectors found 22 "serious violations" at the Arkansas plant. A serious violation, an OSHA press release about the Fort Smith citations noted, is "one in which the hazard could cause death or serious physical harm to employees, and the employer knew or should have known about it."
And after a 2012 inspection of a Johnson Controls battery plant in Ohio, federal OSHA issued 20 citations for "serious"and "willful" health violations, and issued $188,600 in fines. At yet another Exide facility, in Frisco, Texas, OSHA fined the plant $77,000 in 2011. That same year, Exide reached an agreement with Texas officials to pay $20 million for improvements to its engineering systems at the Frisco plant to cut down on lead emissions.
In Vernon, Cal/OSHA required no engineering changes that would impact levels of lead in the plant.
"OSHA is supposed to have workers' backs," said Rania Sabty-Daily, an expert in industrial hygiene and an assistant professor at California State University, Northridge. Sabty-Daily said Cal/OSHA completely failed to take into account a fundamental fact in its 2008 Exide inspection.
Photo: Laurie Avocado
"The records you dug up showed that lots of workers were being exposed to lead at levels high enough that their health was being compromised," she said. "That should have led inspectors to seek out the safety problems causing the health problems. Any occupational hygienist knows that a real-world factory is imperfect — we can't just rely on respirators, which are often not fitted properly. And there are other avenues for exposure. What happens when the worker takes off their boots? Are the shower facilities adequate?"
Making workplaces safer became a central OSHA focus in 2001, when the agency launched the National Emphasis Program on lead. This ambitious initiative sought to eliminate the conditions that had caused lead-related health issues in workers. The lead-reduction program was reinforced with even more stringent standards in 2008.
The directive legally mandates that when workers are found to have blood-lead levels above those considered by the U.S. Centers for Disease Control and Prevention (CDC) to represent a serious health risk (25 micrograms per deciliter or above), those cases "shall be considered high-gravity, serious and must be handled by inspection." And it wasn't just the 29 federal OSHA states that adopted the tough inspection standards. Nine states that have their own OSHA programs, including Indiana, Oregon and North Carolina, chose to adopt the same federal standards. For unexplained reasons, California did not adopt lead standards required by 38 other states.
Elsewhere, others saw a profound improvement. "Without question it's an absolutely essential program that I saw make a difference when it came to protecting workers from being exposed to lead," Clyde Payne, who retired in 2014 as the area director of U.S. OSHA's Jackson, Mississippi office, told Capital & Main
---
"People were getting lead-poisoned in just a few months on the job. That tells you a lot about what conditions were like inside [Exide]."
---
While OSHA's national directive remains largely intact today, President Donald Trump has made good on his promise to scale back all government regulations; OSHA's current leadership has chipped away at the get-tough approach of the lead directive, changing its language to make some elements of the rules optional rather than mandatory.
Coordination with State Public Health Departments
Battery recycling is considered one of the most potentially hazardous industries for workers. Consequently, plants are almost always required to test workers' blood for lead at least a couple of times per year. Most states' departments of health — including California's — are legally required to maintain those blood-lead results in what are called "blood-lead registries."
A key component of the 2001 National Emphasis Program on lead is coordination with the custodians of blood-lead registries, the states' individual public health departments. Scott Allen, a spokesperson for federal OSHA's regional office in Illinois, underscored the importance of communication with state health departments. "Related to blood-lead levels, these medical referrals often come from health departments, medical providers or hospitals," Allen stated in an email.
Workers Became Lead-Poisoned at Exide in a Matter of Months
Our investigation found that in California, communication about workers with high levels of lead in their blood was nearly nonexistent between Cal/OSHA and CDPH, the two agencies responsible for keeping workers safe from lead hazards.  Between 1994 and 2014, CDPH tracked over 2,300 cases of workers with blood-lead levels at or above 25 micrograms per deciliter at Exide's Vernon plant; yet CDPH referred the Vernon plant for an inspection to Cal/OSHA just once, in 1996.
Along the way, there were health experts who saw warning signs.
Infographic:  Kelly Bergkamp
The Oakland-based Center for Environmental Health (CEH), which was concerned about airborne lead spreading from smokestacks at the Vernon plant to surrounding L.A. neighborhoods like Boyle Heights, filed a 2008 lawsuit to force the state to warn residents about lead that was known to be escaping the plant. "We also wanted to know what was going on inside the plant," Caroline Cox, a CEH staff scientist, told Capital & Main. To figure that out, the nonprofit asked CDPH in 2009 for a year's worth of blood-lead tests of Exide's Vernon employees.
CDPH provided Cox with this data for more than 152 workers. Most employees had several tests per year.  "What I was most struck by were results from workers who clearly were brand-new employees," Cox said. "These people started out like an average person — whose blood-lead level is around two micrograms per deciliter. After a few months on the job, [I saw that] in some cases these readings shot up to alarming levels. Essentially, people were getting lead-poisoned in just a few months on the job. That tells you a lot about what conditions were like inside, and you just worried that the workers perhaps had no idea what they were getting into."
An Obscure Department Failed To Sound the Alarm
The Occupational Lead Poisoning Prevention Program (OLPPP) is a department within CDPH that tracks blood-lead levels and offers advice and expertise to companies to reduce lead-based health risks.
---
"You have an organization receiving data about spikes in blood-lead levels. That should spur some sort of action. If that didn't happen, why?"
---
Our investigation found that between 1994 and 1996, OLPPP managers were very concerned about the Vernon plant's lead problem. For example, in 1995, OLPPP determined that, at what was then called GNB Technologies, "compliance plan and medical surveillance plan are seriously deficient; written respiratory protection program is confusing and inconsistent; GNB has no protocol for systematically reviewing BLL [blood-lead levels]." In 1996, OLPPP referred the case to Cal/OSHA for inspection.
That 1996 referral inspection appears to be the last time the two agencies teamed up to limit worker exposure to lead at the Vernon site. CDPH remained aware of lead-exposed workers, yet appears not to have communicated concern or crucial data with the one agency that could levy fines or shut down the plant if it were deemed to be too hazardous.
Mariano Kramer, a former Cal/OSHA district manager who was in charge of the 1996 inspection, said he was troubled to learn that CDPH did not continue to refer information about lead-poisoned workers to Cal/OSHA. "What concerns me is that you have an organization [CDPH] receiving data about spikes in blood-lead levels. That should spur some sort of action or reporting. If that didn't happen, I'm wondering, Why? What's the point of medical surveillance if you don't use it?"
CDPH declined repeated requests for interviews and declined to answer specific questions by email for this story.
After being provided with documents obtained by Capital & Main and the University of Southern California's Annenberg Health Reporting program, Assemblyman Ash Kalra (D-San Jose) wants to change the system that California has been operating under, to make it correspond to the federal lead directive. Last month, based on our research, Kalra introduced Assembly Bill 2963, which would require the "State Department of Public Health to report to the Division of Occupational Safety and Health any instance where a worker's blood-lead level is at or above a certain amount."
---
---
Copyright Capital & Main