Robert Reich: Obama's High Noon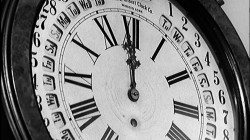 Now is the time to lance the boil of Republican extremism once and for all. Since Barack Obama became president, the extremists who have taken over the Republican Party have escalated their demands every time he's caved, using the entire government of the United States as their bargaining chit.
In 2010 he agreed to extend all of the Bush tax cuts through the end of 2012. Were they satisfied? Of course not.
In the summer of 2011, goaded by an influx of Tea Partiers, they demanded huge spending cuts in return for raising the debt ceiling. In response, the President offered an overly-generous $4 trillion "Grand Bargain," including cuts in Social Security and Medicare and whopping cuts in domestic spending (bringing it to its lowest level as a share of gross domestic product in over half a century).
Were Republicans content? No. When they demanded more, Obama agreed to a Super Committee to find bigger cuts, and if the Super Committee failed, a "sequester" that would automatically and indiscriminately slice everything in the federal budget except Social Security and Medicare.
Not even Obama's re-election put a damper on their increasing demands. By the end of 2012, they insisted that the Bush tax cuts be permanently extended or the nation would go over the "fiscal cliff." Once again, Obama caved, agreeing to permanently extend the Bush tax cuts for incomes up to $400,000.
Early this year, after the sequester went into effect, Republicans demanded even bigger spending cuts. Obama offered more cuts in Medicare and a "chained CPI" to reduce Social Security payments, in exchange for Republican concessions on taxes.
Refusing the offer, and seemingly delirious with their power to hold the nation hostage, they demanded that the Affordable Care Act be repealed as a condition for funding the government and again raising the debt ceiling.
This time, though, Obama didn't cave — at least, not yet.
The government is shuttered and the nation is on the verge of defaulting on its debts. But public opinion has turned sharply against the Republican Party. And the GOP's corporate and Wall Street backers are threatening to de-fund it.
Suddenly the Republicans are acting like the school-yard bully who terrorized the playground but finally got punched in the face. They're in shock. They're humiliated. They're trying to come up with ways of saving face.
With bloodied nose, House Republicans are running home. They've abruptly turned negotiations over to their Senate colleagues.
And just as suddenly, their demand to repeal or delay the Affordable Care Act has vanished. (An email from the group Tea Party Express says: "Are you like us wondering where the fight against Obamacare went?") At a lunch meeting in the Capitol, Senator John McCain asked a roomful of Republican senators if they still believed it was possible to reverse parts of the program. According to someone briefed on the meeting, no one raised a hand — not even Ted Cruz.
It appears that negotiations over the federal budget deficit are about to begin once again, and presumably Senate Republicans will insist that Obama and the Democrats give way on taxes and spending in exchange for reopening the government and raising the debt ceiling for at least another year.
But keeping the government running and paying the nation's bills should never have been bargaining chits in the first place, and the President and Democrats shouldn't begin to negotiate over future budgets until they're taken off the table.
The question is how thoroughly President Obama has learned that extortionist demands escalate if you give in to them.
(Robert B. Reich, Chancellor's Professor of Public Policy at the University of California at Berkeley, was Secretary of Labor in the Clinton administration. This feature, which first appeared on his website, is republished with permission.)

Golden State Green Rush: A Trimmigrant's Tale
Trimmers make from $100 to $300 for a day that can run 15 hours. The bad gigs are the grows where weapons are numerous and the bosses are stressed out and high.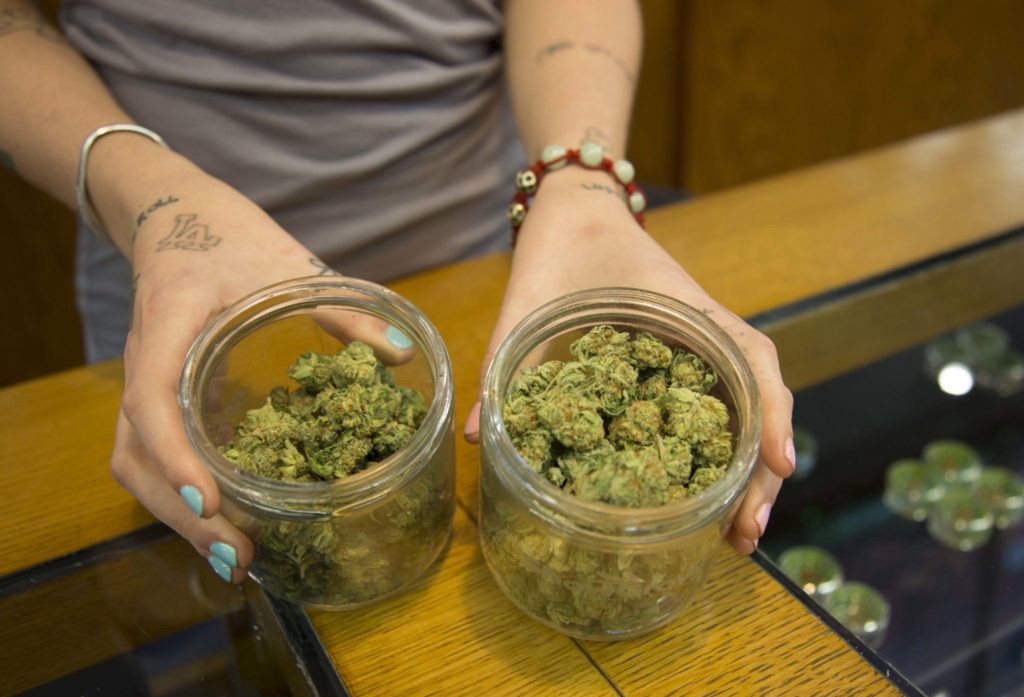 ---
What's to become of trimmers, the untold thousands of minimally skilled laborers who haunt the new cannabis horizon, is one of this industry's most compelling issues.
---
Matilda reclines on a Northeast Los Angeles couch she's paid $25 to sleep on for one night. The young woman, who earlier in the day had returned to the U.S. from Mexico, talks about her job as a cannabis trimmer. Matilda—not her real name—gives a heads-up on her epilepsy, and through the night she'll make a number of unusual, loud sounds in her sleep.
Matilda has worked most in Mendocino on trimming jobs good and bad. At most black-market marijuana grow operations, she's found there are guns. She grew used to the constant, noisy whirr of the high-powered generator that powered the lights growing the plants. The bad gigs are the grows where weapons are numerous and the bosses are stressed out and high.
She left one trimming gig where the volume of open gunplay made her uncomfortable, and moved to another one in the Emerald Triangle–– Northern California's Mendocino, Humboldt and Trinity counties –– that featured consistent pay. The farm's generator operated at lower decibels and the guns were out of sight. Sweet gig. Except for the bathroom, which sat a good 30 yards from the house. Every midnight tinkle run was an adventure.
"You shouldn't have to worry about bears on the way to the bathroom," Matilda said.
Briefly, about five years ago, I trimmed for room and board in Oakland and Marin County. My top boss was a retired Russian circus clown who tooled about the Bay Area with a briefcase full of many thousands of dollars and, of course, a heater. While riding with — let's call him Yuri — it became clear the industry could not function without trimmers, who are generally unseen and often as high as the strain they're cutting will let them get. What's to become of these untold thousands of minimally skilled laborers who haunt this new cannabis horizon is one of the industry's most compelling issues.
The adult-use and medical marijuana markets may collectively think pot magically goes from a plant in the soil to that jarred nugget in your local dispensary display case. But that eye-catching product was prepared by a worker who's been at the mercy of their employers. Unlike growers, whose value derives from the training and practice necessary to grow pot on a large scale, trimmers are often regarded as disposable. Almost any stoner—or even nonstoner—can do their job. The profile of this work will only become more visible as adult-use marijuana goes mainstream.
A sizable subset of trimmers like Matilda are called "trimmigrants" due to the nomadic nature of their seasonal outdoor labor. Word of workers like Matilda coming together to improve their working conditions has begun getting out, however uncertainly. Matilda herself was unaware of any such movement; however, trimmers are indeed getting organized in a movement that's as undeniable as it is necessary.
---
Trimmers are taken less seriously than growers and testers because their labor is viewed as an easily scalable craft that can be completed while thoroughly baked.
---
California labor law requires that any cannabis licensees with 20 or more employees be prohibited from operating in the state without a labor peace agreement between the business and a union representing cannabis workers. With the peace agreements in place, labor organizers can then recruit workers to join their union without interference from the employer. If the workers join, union negotiators will seek basic workplace protections: freedom from sexual or other harassment, regular pay schedules, incremental wages, just-cause termination and consistent, scheduled breaks.
Down the road, labor contracts hope to include health insurance and other benefits for the folks who trim California's cannabis, as has happened with the unionized licensees since 2010. Union negotiators want to make sure protections now in place become industry-wide standards, and that all jobs (including trimming) allow a living wage and mobility.
United Food and Commercial Workers (UFCW) Local 770 consultant Robert Chlala said that by organizing trimmers, "My hope —and what we are seeing in our work already—is that we can avoid trimmers being treated as contingent workers or falsely labeled as independent contractors, that they can get the same protections as other workers." (Disclosure: UFCW is a financial supporter of this website.)
Along with the Teamsters, the UFCW has greeted California's adult-use cannabis-legalization era with a spate of organizing among trimmers. "From what I have also seen, it's rarely just one-off," Chlala said. "Trimmigrants do this work, but many also work in other aspects of the industry, from cultivators to retailers."
---
Trimmers have little recourse to being asked to work topless or perform fellatio to receive earnings.
---
Trimmers are taken less seriously than growers and testers, and even bud tenders and deliverers, because their labor is viewed as an easily scalable craft that can be completed while thoroughly baked.
Before pot ends up in the hands of a distributor and, in the legal marketplace, a lab tester, it is cultivated. After cannabis "colas"–– the flowering site of a female cannabis plant––are grown, dried, and cured, it's the trimmers' responsibility to manicure the plant. Leaves, which contain less tetrahydrocannabinol or THC, are cut away, leaving only the cola's bud. Bad trimming can be aesthetically unpleasant and a waste of time and product. Great trimmers are a business asset.
Their pay can range from $100 to $300 a day. Some in the off-the-books grows, as mentioned earlier, trim as barter. Work days can run as long as 15 hours. The work is inherently repetitive and often done while high and listening to music and, increasingly, podcasts.
Work conditions can be as varied as the strains of cannabis cultivated in the state. The Center for Investigative Reporting's Reveal reported in 2016 that sexual assaults on female trimmers are frequent and woefully undercounted. Because of the vagabond nature of these workers—many are college students on break and travelers from Europe—there's little recourse to being asked to work topless or perform fellatio to receive earnings.
However, there's no single way to summarize the trimmer experience, according to Hezekiah Allen, executive director of the California Growers Association. "A licensed grow and a trespass grow on wilderness land are two different experiences, and the needs are very different," said Allen. "California's a very, very diverse marketplace, with a lot of different practices, from best to worst. And it's very important to avoid generalizations."
---
The arrival of industrial-sized pot farms raises concerns that worker treatment will more resemble that found in big agriculture than the kind seen in traditional mom-and-pop pot growing.
---
Criminal grows are most likely where openly stored guns are found, Allen told me. Small farms that employ family and friends are more the norm, and firearms are not out in the open. These farms, particularly in the Emerald Triangle, are grappling with the California industry's volatile changes—new regulations and massive companies—and the demands of finding a path to legal status. Allen compares the concerns of these workers to Detroit just before President Obama's auto company bailout. Simply maintaining jobs is the primary on-site issue.
Big marijuana businesses such as the Oakland-headquartered behemoth Harborside Farms and the average pot cultivator are incorporating these changes differently. Harborside Farms came factory style to ag iconic Salinas, bringing a 360,000-square-foot grow with it. The typical grow is smaller than 5,000 square feet. Flower greenhouses have been largely replaced by cannabis farms. Land costs have skyrocketed as other cannabis operations have streamed into Monterey County. The Harborside Farms effect has raised concerns that worker treatment will more resemble that found in big agriculture than the kind seen in the county's previous mom-and-pop pot growing.
"That workforce is a lot more interchangeable with the traditional ag workforce," Allen said, noting that he's unfamiliar with the specifics of Harborside's business practices. "You run into a lot of traditional issues. You run into the same safety and wage issues that you do with criminal grows, oddly enough.
"Big industrial ag is pretty well known for human rights abuses, the same sort of human rights abuses that cannabis workers are used to seeing on those criminal grows."
At the opposite end from the skeletally policed Emerald Triangle, in a small Los Angeles warehouse, two trimmers luxuriate in just how satisfying the craft can be. While classic rock plays from an old-school radio, Francisco, 44, lovingly prepares a nugget to go out into the world. The cola has just come from the curing room. He and his partner that day were waiting for their boss at the door, eager to work.
"Every time I trim one I'm like… ahh," he says, clipping at a bud while explaining. "You just make it look the way you like it. Trim it until the little red hairs are showing, until you can see all of the really good crystals. I really enjoy looking at it."
The two sampled the cannabis and explained to their bosses how the product was working. Two thumbs up. It's a much more satisfying job than Francisco's previous work as a landscaper. The closest thing there is to a labor of love that he would do for free.
Yet, the trimmer's work needs protection and recognition, noted Chlala, who's also President of Latinos for Cannabis. Southern California, with its vertically integrated cannabis companies—where grows are owned by the same people who sell and move green product—is likely to lead the way in trimmer organizing around the state. Santa Barbara has seen an influx of big pot businesses and is likely to be a big target for unions.
The organized shops could not come soon enough for a workforce too often on the lookout for bears and regarded as an industry stereotype.
"While trimmers are often treated like they do one discrete task," Chlala said, "their work is key to the production chain for cannabis—no different from any agricultural process like harvesting tomatoes or processing cut flowers or almonds."
---
Copyright Capital & Main