Retirement Board Facing Critical Pension Decision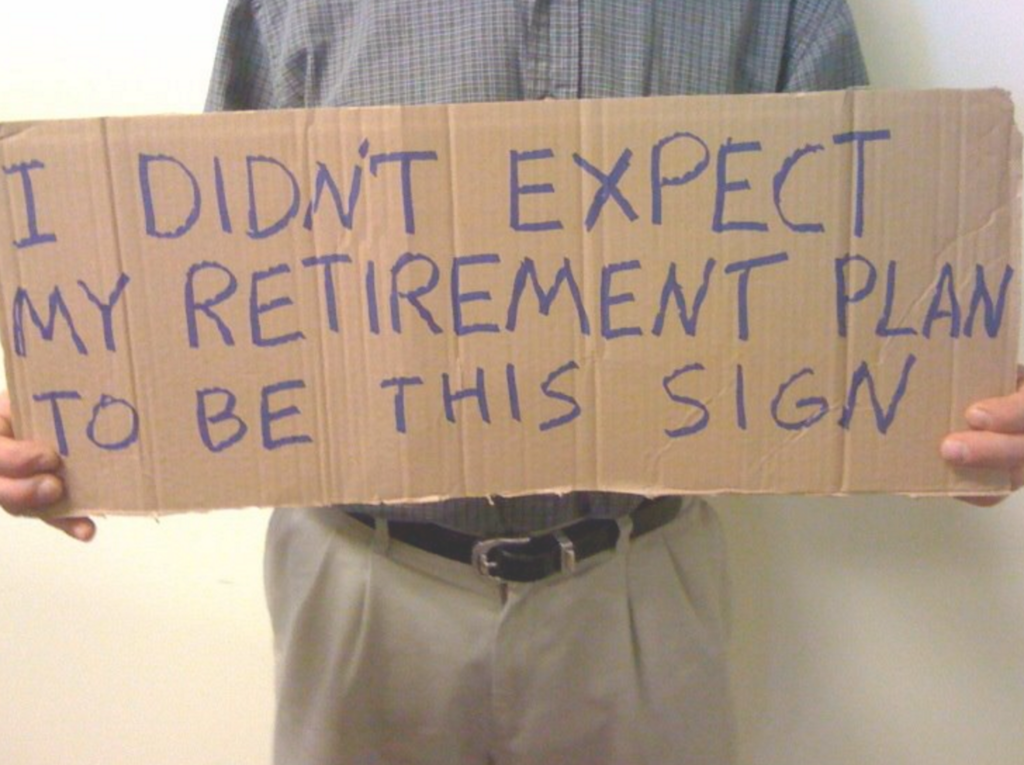 Within the next 20 years, the number of Californians beyond retirement age will increase by two-thirds, to 12 million. Many of them — half, by some estimates — will have saved less than they need to subsist on after they stop working, leaving them no choice but to either work until the end of their lives if they can, or live out the rest of their years in or near poverty.
Some of those seniors of tomorrow, no doubt, were during their working lives too short-sighted to invest in their employers' 401(k) plans, or to open Individual Retirement Accounts (IRAs) on their own. Or they might have been struggling to support families, pay back student loans or were so chronically underemployed that saving money for retirement was out of the question.
See Also — Retirement: A California Mirage?
In 2012, state legislators recognized this looming problem of the future elderly poor and wrote the California Secure Choice Retirement Savings Trust Act, establishing a low-cost retirement savings plan for all private-sector workers whose employers don't already offer one. Authored by Senate Pro Tem Kevin de León (D-Los Angeles) and signed into law by Governor Jerry Brown that September, the bill created a consortium of financial experts from academia, legal firms and insurance companies to evaluate the risks and rewards of a state retirement-savings plan, and to determine how to invest participants' money.
The consortium issued its report March 17. Among its findings: Of the 6.8 million workers potentially eligible for the state retirement program, 70 to 90 percent would likely participate in a program that deducted as much as five percent of their after-tax income for retirement savings. The program would be "financially viable and self-sustaining," the analysts concluded, "even under adverse conditions, with poor investment returns."
The Obama administration has floated a similar retirement-savings proposal, called MyIRA. Like California Secure Choice, it offers people a government-managed, guaranteed savings plan — a low-cost alternative to the traditional IRA. But the federal program suffers from one critical difference: It's voluntary.
"People would have to make an affirmative decision to join," says Teresa Ghilarducci, professor of economics at the New School, where she directs the university's Retirement Equity Lab. "We don't expect that to do much for participation rates."
The California program, by contrast, would require employers with five or more workers to automatically enroll their employees, and begin deductions without their employees' prior consent. "It takes advantage of inertia," Ghilarducci says." Workers could opt out, but even if some do, opt-out programs increase participation rates over voluntary programs "by a factor of hundreds."
The opt-out provision, nevertheless, is also the weakness in California's program, as is its current exclusion of independent contractors (although the program may extend to them in the future). That's because the most successful retirement program operates just like health insurance: Everybody's in. "Social Security would have been a disaster if there was an opt-out," notes Ghilarducci. "There are just some things that we all need to participate in so we don't cause a huge cost to ourselves and society. It's just the price of living in an advanced society where people don't work until they die."
This is one of the ways in which the 401(k) program, which the U.S. Congress established in 1978, has failed, Ghilarducci says. In part because the retirement savings scheme has been voluntary, "it has never gone beyond covering half of the workforce." Fees associated with a commercial program, plus a volatile stock market, have stood in the way of people saving as much as they need. Nor does a 401(k) guarantee a steady flow of income throughout the years – retirees have the option of taking their money in a single lump sum.
"A good retirement system helps people accumulate, invest in a safe and low-cost way, and [then] de-accumulate with a lifelong string of monthly income," Ghilarducci says. The current system does none of that.
California's retirement program succeeds in all those ways. Sarah Zimmerman, program director for Retirement Security for All California, thinks it should be attractive even to low-income workers in their late 50s with only eight to 10 years of their working lives to contribute. "They can use it to delay Social Security," and thus maximize their federal benefits, she says.
But will workers just scraping by on the edge of survival want to spare five percent of their income to save for the future?
"Probably not," she says. "That's always the rub with retirement savings. If you're not paid a living wage, it makes it very difficult to save for retirement. So let's hope we get to a $15-an-hour minimum wage this year."
On March 28, the state Retirement Board will vote to decide on the particulars of the California Secure Choice plan. The consortium has presented two options: A "target-date" fund, in which investment risk shifts from high to low as a worker's retirement day nears, or a pooled IRA plan with a reserve fund, in which investment risk is shared among participants and spread over time.
The target date option is a common investment strategy in 401(k) plans, says Nari Rhee, manager of the Retirement Security Program at the University of California, Berkeley Center for Labor Research and Education. Rhee, who served on the consortium, admits that it entails more risk. "It's like if you had a 401(k) and retired in 1999, you did well; if you retired in 2001, not so well." (And you probably shouldn't have retired in 2008 if you could have avoided it.)
The pooled IRA plan puts everything participants earn over a certain percentage in a given year and deposits the excess in a reserve fund. If returns dip too low in a given year, the reserve fund can be used to level out earnings. "It smooths returns across retirement cohorts," Rhee says, "to minimize the risk if you retire in a year when the market tanks."
The pooled investment model was developed at the Center for American Progress, a progressive think tank; because it's never been done before, it will take more personnel and expertise to get it started. But Ghilarducci strongly recommends that the board adopt it. "They should choose the plan that smooths returns," she says, "not the one that mimics commercial individual retirement plans. Those plans are too expensive and too risky."
In either case, the consortium report leans heavily toward investing funds in a Roth IRA, as opposed to a traditional IRA. Contributions to a traditional IRA are tax-deductible, but subject to taxes when they're withdrawn after retirement. Roth IRA contributions aren't deductible, but they're paid out tax-free after age 65. That last part matters to more than half of the workers eligible for the retirement plan: Fully 42 percent of eligible workers — those without employer-sponsored retirement plans — are in the zero percent tax bracket, and another 16 percent are in the 10 percent bracket. Tax deductions don't mean much to them during their working lives.
Higher income workers might opt out of a Roth IRA-based retirement plan, but they also often have more options. If the California proposal caters to low- or middle-income workers, it's because that's where the need is.
And there is, Ghilarducci insists, a great need, in California and other states. Without low-cost retirement savings plans available to all, "state and local governments will have to subsidize and pay for poor or near-poor elderly over the next 20 years as the Baby Boom ages." They will pay out in direct costs — Meals on Wheels, Medi-Cal costs, emergency food and emergency housing for older people. They will pay in hard to quantify but very real indirect ways, such as the cost of forcing elderly people out of their homes because they're too poor to keep them.
Finally, "there's a cost to moving away from the values of our society," Ghilarducci says. "With Social Security we took on the responsibility that we would give workers an easy way to save for themselves for old age. With the tax breaks for an employer plan, we took on the responsibility to have people provide for themselves in old age.
"What California is doing is recognizing that the voluntary, individual-directed, commercial system that sits on top of Social Security, deeply subsidized by federal and state governments, has failed. It's time to do something about that failure."
---
(Photo: "Wikipediuh")
Madeline's Amazing Cool Room: A Silver Lake Eviction Tale
Taylor Equities' purchase of a 36-unit building was followed by renter complaints of harassment and disruptive construction. Then came the eviction notices.
---
An estimated 30,000 eviction cases are filed in court each year against Los Angeles city residents, with nearly a million cases filed nationally in 2016.
---
It was the last evening that 7-year-old Madeline Peffer would spend in the only home she had ever known. She indulged a reporter with a tour of her now-empty bedroom — a converted closet that had fit a canopy bed, dresser and table, and that had recently been the happy scene of fort-making with a friend.
The walls were colored with chalk, a form of art therapy that her parents had allowed in the wake of their impending eviction from this apartment in Silver Lake, the trendy Los Angeles neighborhood that has become increasingly out of reach as a home for the artists and musicians who have given the area its luster.
Exuberantly drawn hearts and stars, and the proclamation "Madeline's Amazing Cool Room," said as much about the wrenching nature of the proceedings as the signs that tenant activists would carry in a street protest later that evening.
---
White households have lower eviction rates than African-American households, regardless of education, according to a survey from Apartment List.
---
Los Angeles-based Taylor Equities' purchase of the 36-unit building last March was followed by renter complaints of harassment and disruptive construction, and the departure of tenants, a dozen of whom had their leases terminated by the new owner "without cause."
"There were so many workers onsite," said Melinda Peffer, Madeline's mother. "They would block you from getting out of your unit, block you from getting down your stairs, block your car from getting out. Many tenants who became tired of break-ins and of "coming to a place that was dangerous, loud and filthy" left of their own accord, she added. She estimates that fewer than 10 of the original residents are left.
In May a dozen tenants, including the Peffer family, received a 90-day "notice to vacate" their apartments. Because the Waverly apartments are not covered by the city's rent control ordinance, the tenants can be evicted without cause in what is called a no-fault eviction.
What happened at 2965 Waverly Drive is hardly unheard of in a city known for low wages, high rents, and housing and homeless crises that have left thousands in the street. An estimated 30,000 eviction cases are filed in court each year against Los Angeles city residents, with nearly a million cases filed nationally in 2016.
Perhaps what makes the Peffer family's story different from those of many families who face an eviction is that Madeline's parents are professionals. They are also white and native to the U.S. (White households have lower eviction rates than African American households, regardless of education, according to a survey from Apartment List.) The Peffer family also made the choice to fight their removal from their home in court.
---
Activist Lawyer: "You can live somewhere for 15 years or 50 years and your old or new landlord can decide that they want to evict you and that's it."
---
Noah Grynberg is a partner at the Los Angeles Center for Community Law and Action in Boyle Heights, a mostly Latino, heavily immigrant neighborhood that has faced its own gentrification battles. Grynberg's clients, some of L.A.'s poorest residents, are asked by his group to pay for their eviction defense by participating in tenant organizing, including by engaging in collective bargaining with landlords.
He believes the housing crisis will be tackled more quickly if families who have choices, like the Peffers, battle for tenants' rights. "Unfortunately, people take notice more often."
*   *   *
In an email to Capital & Main, Steven Taylor, 2965 Waverly's new landlord, rejected tenant-rights activists' charges that he harasses residents or that his business practices are contributing to the housing crisis. Taylor Equities, he wrote, has invested "hundreds of thousands of dollars" in the Waverly Drive apartments, installing security cameras, replacing windows, adding laundry facilities and updating plumbing. "Unfortunately, it's just not possible to do that kind of work without some disruption." Taylor Equities owns at least a dozen apartment buildings in Los Angeles.
Taylor has come under fire before, from Los Angeles City Councilman David Ryu, who alleged that Taylor intimidated Los Feliz tenants living in another of his company's buildings. Taylor is known for acquiring properties, making upgrades and then seeking out higher-paying renters. Taylor's "whole M.O. is to displace low-income families to try to bring in wealthier tenants to pay his higher rents," said Coalition for Economic Survival's Larry Gross, adding that he has organized tenants at more than five of Taylor's buildings.
The solution to the housing crisis "is not forbidding landlords from fixing up dilapidated properties," wrote Taylor, who said that tenants at some of his properties include "low-income families, veterans and individuals at risk for homelessness."
---
The Peffers had lived for 17 years in their apartment, which is practically a stone's throw from their daughter's elementary school.
---
A fixed-up 950-square-foot, two-bedroom apartment in the Waverly Drive building — about the size of the Peffers'—advertised for $3,450 per month in early February on Apartments.com. The Peffers had paid $1,500 per month before they left and were prepared to accommodate a modest rent increase.
Last April a group of tenants emailed Taylor, introducing themselves as the Waverly Tenants Association, and set off a flurry of internal communications at Taylor Equities. Company director Rick Shugarman assured Taylor in an email, "We have the experience to work our way through this." Taylor wrote back, "Shit," adding, "maybe 60 day [sic] notice to quit is better now since 2 bedroom conversion will be public knowledge soon."
*   *   *
The Peffers had lived for 17 years in their apartment, which is practically a stone's throw from Ivanhoe Elementary School, which Madeline attends. Melinda Peffer appreciated being close to the school because her daughter suffers from osteogenesis imperfecta, a congenital condition that predisposes her to breaking bones.
Madeline has watched her mother emerge as a leader in the building's tenant union that formed last spring, as she hosted weekly meetings in the living room of their apartment. She said, "I'm glad that she's doing it, but it's also sad because she's spending all her time doing it and she gets into these arguments with my Dad because she's too stressed."
---
Harassment and "cash for keys" arrangements, in which landlords buy tenants out of their leases, are a major source of displacement in the city.
---
She has told only one friend from school about the eviction, a friend whom she knows can keep a secret. "Everybody is going to say it's not true because it's never happened to them," said Madeline, as she ate popcorn from a cup.
Grynberg describes the no-fault eviction procedure that the Peffers faced as "one of the most expedited legal processes that we have in California." In early December, Grynberg attempted unsuccessfully to use Taylor's email exchange with Shugarman as evidence that the company had retaliated against the Peffers for their participation in a tenants union. But their case failed to persuade a jury.
"You can live somewhere for 15 years or 50 years, which is the case for some of my clients, and your old or new landlord can decide that they want to evict you and that's it," said Grynberg.
---
The Peffers may be more privileged than some of the city's embattled tenants, but their ordeal—and their decision to become tenant activists—has taken a toll.
---
Overall, Los Angeles County has a lower eviction rate than the rest of the country, according to Princeton's Eviction Lab. But that is no reason to celebrate, said Gross, who added that harassment and "cash for keys" arrangements, in which landlords buy tenants out of their leases, are a major source of displacement in the city.
Melinda Peffer has been moved by the stories of other tenants she's met through her participation in the Los Angeles Tenants Union, an all-volunteer organization that formed in 2015 and now has eight chapters citywide. Their members have organized rent strikes and protested noisily outside landlords' homes — including Taylor's last November. She spoke of families who face steep rent increases in rodent- and cockroach-infested apartments "without any options whatsoever."
The Peffer family may be more privileged than some of the city's embattled tenants. Melinda works as a public relations consultant. Years of paying affordable rent at the Waverly Drive apartments allowed her husband Michael, a drummer, to go back to school and receive training to be a physician's assistant. But their ordeal—and their decision to become tenant activists—has taken a toll.
On a recent cold and rainy Thursday, Melinda Peffer wore a long coat, a plaid scarf, and low-heeled boots and looked polished enough to dash off to a meeting with a client. Instead, she lit one last fire in the hearth at her empty apartment and played host to half-dozen tenant activists as they waited for sheriff's deputies to arrive.
She spoke of some of last year's challenges: the anxiety about whether Madeline would be able to remain in her school, her husband's worry that publicity about their activism might impede his ability to find a job and their concern that a lost eviction case will make it more difficult to rent an apartment in the future. "I've lost business this past year, with the stress," she said.
For now, the family is "a little bit on top of each other" in temporary digs in Los Feliz that previously served as a short-term rental, said Peffer, reached by phone a few days later. But Madeline loves their new landlady, who learned about their plight after they lost their eviction case in early December. "That's helped her the most with transition," she said.
---
Copyright Capital & Main