Reports Say Mental Health Services Act Working, But a Few Changes Needed
Californians passed the Mental Health Services Act to transform and expand the reach of the state's mental health services. A problem, some mental health advocates say, is that the state doesn't give much guidance on how a county should spend its dollars.

There's good news and bad news to be found in a trio of recent reports on the effectiveness of California's Mental Health Services Act (MHSA). Experts in the field say the findings can be distilled down to this: Money is no longer the issue and the state needs some innovative outreach solutions and a more effective statewide leadership structure to scale up innovative outreach solutions from one county to the whole state.
Voters passed the MHSA, or Proposition 63, in 2004. Spearheaded by then-state Senator Darrell Steinberg, it imposed a one percent tax on Californians earning more than $1 million to transform and expand the reach of the state's mental health services, including psychiatric care, substance-abuse counseling and permanent supportive housing. MHSA mandates that counties spend 80 percent of the funds on community services for people in immediate mental health crisis and 20 percent on prevention and early intervention. But beyond the 80/20 split the state doesn't give much guidance on how a county should spend its dollars. And that's part of the problem, some mental health advocates say.
---
An audit found that counties had left $2.5 billion in MHSA funds on the table — of which $231 million should have been sent back to Sacramento in the 2015-2016 fiscal year.
---
The good news: A report released by RAND Health in March shows that at least one county is a success story for expanding access to care. Commissioned by Los Angeles County and covering a period from 2012 to 2016, it's the first independent analysis of the MHSA's effects at a county level. RAND found that nearly 130,000 young people – from birth to age 25 – had received MHSA-funded early intervention and prevention treatment by L.A. County. The study also showed that 88 percent of those people, who were determined to be "at risk" but showing no significant sign of mental illness before treatment, remained basically symptom-free in the year following treatment.
RAND also found that during the same period roughly 25,000 children and adults living with serious mental illness had benefited from treatment through full-service partnerships. The study showed that full-service partnerships significantly decreased the overall rates of homelessness.
Debbie Innes-Gomberg, deputy director for Los Angles County's Department of Mental Health, told Capital & Main, "For me, [the study] was heartening. Children were interacting more with their peers, they had better family relationships, they were doing better in schools. All of the markers that you'd want to obtain happened."
---
"There's also NIMBYism and stigma. I've been to hearings in different counties where constituents are yelling with passion about not allowing a crisis care unit in their neighborhood."
---
"One of the best features of the MHSA," she added, "is the money that goes to our Full Service Partnership programs, where there is a low-staff-to-client ratio and intensive outpatient services. People can be seen every day or in emergencies, and that includes people coming in and out of jail, [or who are] homeless, children, youth in juvenile justice and foster care."
The not-so-good news: A February audit found that California counties had left $2.5 billion in MHSA funds on the table. And of those unused funds, $231 million should have been sent back to Sacramento in the 2015-2016 fiscal year. The audit partly blamed the California Department of Health Care Services, which it said had "not developed a process" to recover the unspent MHSA funds.
The bad news: A March report published by the California Health Care Foundation (CHCF) found some serious gaps in the treatment of mental illness in the state. It concluded that a significant number of adolescents and adults at the lower end of the economic spectrum still don't receive the mental health treatment they need. and have poorer health outcomes.
---
"Bureaucracies by their nature are supposed to be stable. But in mental health care, some risks need to be taken."
---
Caroline Teare, associate director of High-Value Care at CHCF, said that her organization's report's findings did not indicate a failure of the MHSA, but rather a massive, long-term deficit in care for mental illness. "It's going to take a while to catch up," Teare said.
She pointed to another recent report compiled by CHCF that showed a behavioral health workforce poorly matched to the California populations in need. "We don't have enough psychiatrists, and not enough in the pipeline. And in big cities, psychiatrists are more likely to see patients on a cash basis. So you can have insurance and find it hard for anyone to take it."
Maggie Merritt, executive director at the Steinberg Institute, said the MHSA has been "a game changer" for mental health but that leadership and standardization were needed at the state level.
"L.A. is different than Mono County and they have different needs, so flexibility is good, but not 100 percent flexibility, especially in the area prevention."
Merritt, who worked with Darrell Steinberg on crafting Prop. 63, noted that "There's also NIMBYism and stigma. I've been to hearings in different counties where constituents are yelling with passion about not allowing a crisis care unit in their neighborhood."
Adrienne Shilton, the Steinberg Institute's government affairs director, agreed, and pointed to several possible legislative fixes in Sacramento, including Senate Bill 1004, which would mandate that counties spend a portion of prevention or early intervention funds on early psychosis and mood-detection programs, college mental health outreach, or childhood trauma prevention and early intervention.
Merritt said SB 1004 would provide some statewide strategy and guidance for spending the previously unused dollars. "The bulk of that [unspent money] fell into that prevention and early intervention innovation area," she said. "We know the need is there. But counties have struggled, and there isn't that statewide communication channel saying, 'Here is what the best practices are,' 'Here are the outcomes and here is what we can be doing.'"
Another bill in Sacramento, SB 1125, introduced by Toni Atkins (D-San Diego), would allow health clinics to bill Medi-Cal for physical and mental health treatments during one visit.
Shilton said SB 1125 was one way to address a bigger picture to make sure the "brain is treated with the same urgency as physical health."
Innes-Gomberg said the disparity of care outlined in the CHCF report could partly be solved through more innovative outreach efforts. "The opportunity exists to present mental health services as a mental wellness, or some way for people to not fear these services, and not fear the government, because these are government services."
To that end, Innes-Gomberg said L.A. County would be using the surplus dollars from MHSA to pay for outreach using technology and "culturally relevant solutions." That could mean paying for a community concierge in public schools, using volunteers or paid professionals as "cultural brokers" to get the word out about services in Latino communities.
Toby Ewing, executive director of the California Mental Health Services Oversight and Accountability Commission, also supports SB 1004 and says it and other possible legislative fixes should help the government perform a tricky balancing act between care standardization and the incentive to innovate.
"Bureaucracies by their nature are supposed to be stable," he said. "But in mental health care, some risks need to be taken."
---
Copyright Capital & Main
Wendell Potter on Trump's Health Care Death Spiral
Wendell Potter, the former health insurance executive turned consumer advocate, says that President Trump's executive order targeting Obamacare could encourage many small businesses to merely seek the appearance of offering employee health insurance, in order to attract workers.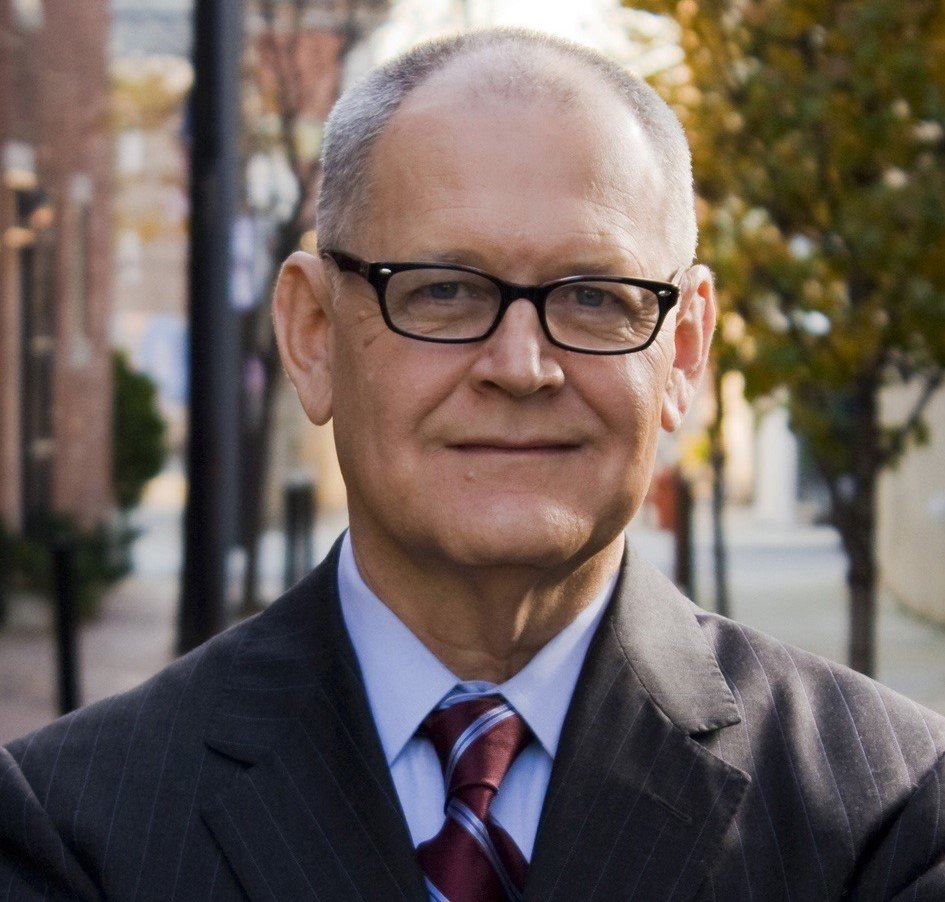 Wendell Potter (Photo by Emily Potter)
On Thursday President Trump signed an executive order paving the way for small businesses to offer cheaper, skimpier health plans to employees, a move that many health policy experts believe will undermine the Affordable Care Act, also known as Obamacare, passed by the previous administration.
The White House claims the order, which directs the Labor Department to develop regulations that make it easier for small businesses to come together to purchase health insurance through association health plans, will offer consumers more choice and flexibility. The order also seeks to expand the use of short-term health insurance intended for people between jobs.
Wendell Potter, a former CIGNA executive who famously became a consumer advocate and fierce critic of his own health-insurance industry, told Capital & Main that the new program's benefits will accrue primarily to small businesses that merely seek the appearance of offering health insurance to their workers — and that such an approach will siphon away healthy patients from the health-care exchanges, causing more uncertainty about the future of Barack Obama's landmark health-reform bill.
Since we spoke to Potter, President Trump followed through on an often repeated threat to end a key subsidy to the insurance industry that helps cover out-of-pocket expenses like co-payments and deductibles for low-income participants. That move will likely lead to more uncertainty in the health care exchanges set up under Obamacare. It has also drawn a lawsuit from attorneys general representing 18 states and Washington DC hoping to stop the administration from curtailing the so-called cost sharing reduction payments.
---
Capital & Main: What does the executive order mean for participants in the health-care exchanges?
Wendell Potter: It's a talking point that the president and others have used that sounds good: "Why can't there be more choice?" But the consequences of implementing this [executive order] could be very dire for people [buying plans on the exchange] who really need insurance the most. The coverage could be far more expensive for people who have had a pre-existing condition and, in some cases, it may not even be available.
So it has potential to be incredibly disruptive and to lead to what is known as a death spiral. We could see premiums skyrocket for a big percentage of the population.
Would the roll-out of this plan vary for different markets?
Potter: The regulations remain to be written, but it seems as if it would really undermine the authority of state insurance departments. Theoretically, it would affect every market across the country. Insurance commissioners generally don't like this at all, because it really could lead to junk insurance, once again.
It has potential to be incredibly disruptive and to lead to what is known as a death spiral. We could see premiums skyrocket for a big percentage of the population."
It will be interesting to see whether this will result in the proliferation of a lot of fly-by-night insurance companies. Part of this executive order allows for the sale of short-term policies. [Before the ACA,] insurance departments around the country were kind of playing a game of whack a mole, because a lot of companies would be selling policies within a state that were just of so little value.
How would California, which has its own health-care exchange, be impacted by this executive order?
Potter: If it's a federal executive order, it presumably would supersede state law, which is contrary, of course, to what most Republicans say they favor. A resident of California could enroll in one of these association health plans that does not have to comply with the consumer protections that are currently required of plans that are offered through the California exchange, Covered California.
What could happen is that some people who are currently getting coverage through Covered California plans would see the availability of plans that have lower premiums, [and] buy them, in many cases, probably without understanding what their financial obligations would be if they got sick or injured.
The people who are most likely to buy those plans are healthier and younger. And they would create an imbalance in the market, in which those plans that are left in the exchange, or that would remain on the California exchange, would probably be more expensive and likely attract older and less healthy people. And that would lead to this death spiral I'm talking about.
Who benefits from this?
Potter: Some smaller employers who want to offer the appearance of coverage [in order] to attract workers. My son was, at one point, a waiter at a restaurant that was offering plans with skimpy benefits. I advised him not to sign up because it's often a waste of money.
Some insurers that sell policies like this could benefit because they don't have to pay out much in claims. Some insurers that would offer these policies would make out like bandits. And I'm sure people would sign up for these policies, going in unwittingly, thinking that they're getting coverage that has a value to it.
What does this say about the future of the ACA? What's next?
Potter: It remains to be seen, because it will take some time for the regulations to be written. They have to have a period of writing regulations, and then a period of public comment. And I suspect there will be litigation that would possibly affect the implementation of the order. So, it's hard to say. But one of the problems  is the additional uncertainty that this creates for the insurance companies that are currently offering policies on the exchanges.
They won't know exactly when and how this will be implemented. And how it will affect their current policies. And in times of uncertainty, you'll see insurance companies jacking up premiums, because of anticipation that the people who will be signing up for their policies will be older and sicker. So the consequences can be felt, I think, sooner than later.
Can the insurance companies increase premiums right away?
Potter: That's a good question. Whether they will change their premiums that they're planning to price for 2018, I don't know. Open enrollment will start fairly soon [on November 1]. Most insurance companies have decided what they're going to charge for premiums for 2018, so it might not have a bearing on policies for next year, but it certainly could for the following year.
A lot will depend on how this is sold by supporters of this approach. I'm sure that they will spend a great deal of effort, probably money, to sell this as a way to fix Obamacare. We're going to see a propaganda battle from the supporters of this and from those who don't think it's a good idea. And I would certainly be in that camp.
---
Copyright Capital & Main